We use affiliate links. If you buy something through the links on this page, we may earn a commission at no cost to you. Learn more.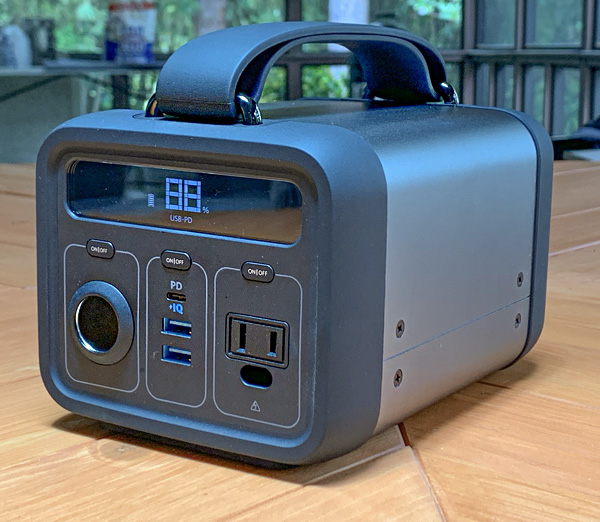 REVIEW – One cool thing about getting to review different gadgets is discovering products you would have previously ignored and now wonder how you could live without. They become that integral to your daily life. One such product is the portable power station. These small, portable monsters can turn a short-term power outage from an emergency into just a nuisance. One of the newer power stations is the Anker Powerhouse 200. 

What is it?
The Anker Powerhouse 200 is a 218 watt/hour portable power station with diverse charging ports: 12 volt DC (car cigarette lighter), 2 USB 3, 1 USB-C power delivery, and an AC 110 volt outlet. It weighs  6 lbs. and comes with a handle for carrying. It's sleek, modern design looks good in any setting.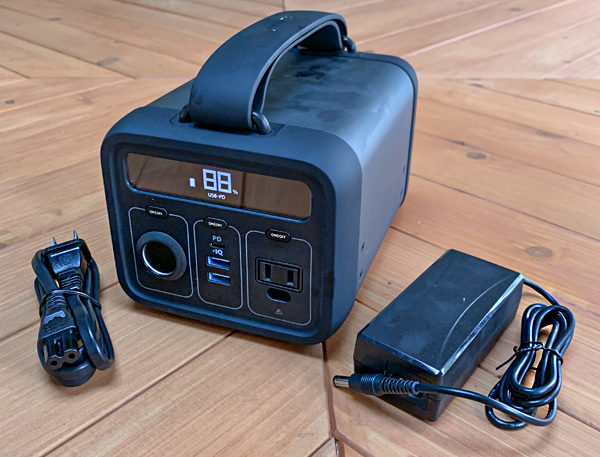 Specs
Capacity: 57600mAh/218.8Wh
Input: AC/Power delivery
USB Output: 5V
Power Delivery output: 5V=3A, 9V=3A, 15V=2A, 20V=1.5A
DC output: 12V
AC output: 110V
AC waveform: Pure sine wave
Total Output: 130W max


Design and features
Chances are, you already own an Anker charger or know someone who does. Anker chargers are dependable, easy to use, and come in all sizes and power ratings for all budgets. The Powerhouse 200 is their newest large capacity power source for short-term outages, camping trips, or other get-togethers where power is not available.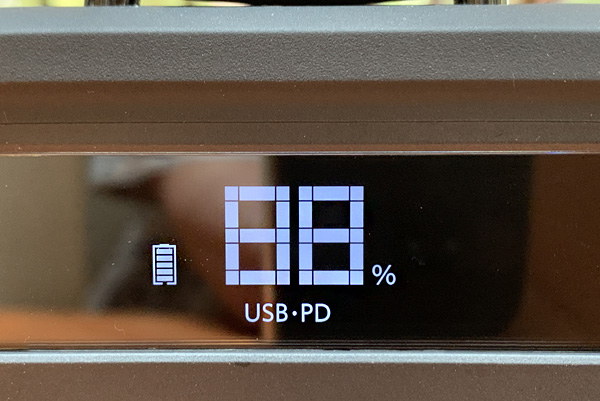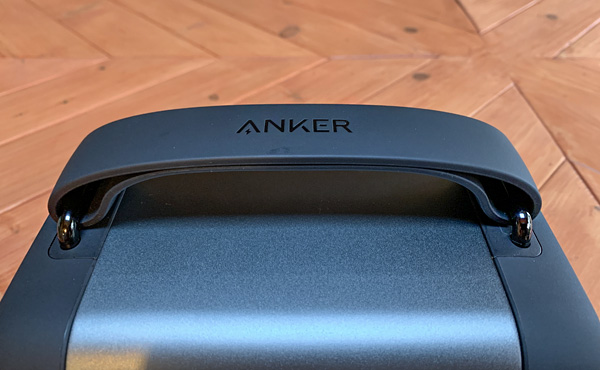 At 6 lbs, the Powerhouse 200 is easy to carry and move around where needed. It has an LCD screen that indicates battery life so you always know how much juice you have left.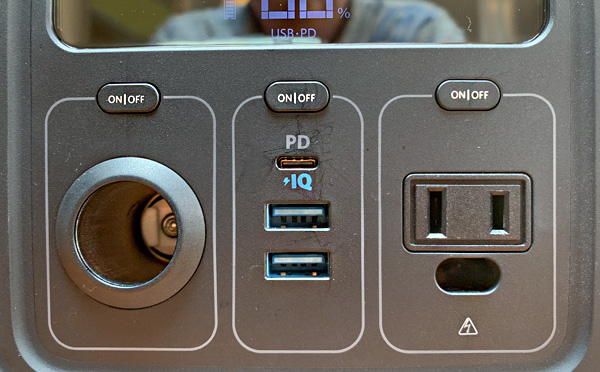 There are 5 power-out ports on one end of the Powerhouse 200 and one power-in port at the other end. I like this setup. Other power stations I use have the power-in port on the same side as the power-out ports making it a bit awkward for charging with many cords connected. Connecting and disconnecting was easy. The weight of the unit helps hold it in place allowing for a one-handed connection. Its thick, silicone handle makes it easy to carry room to room as needed.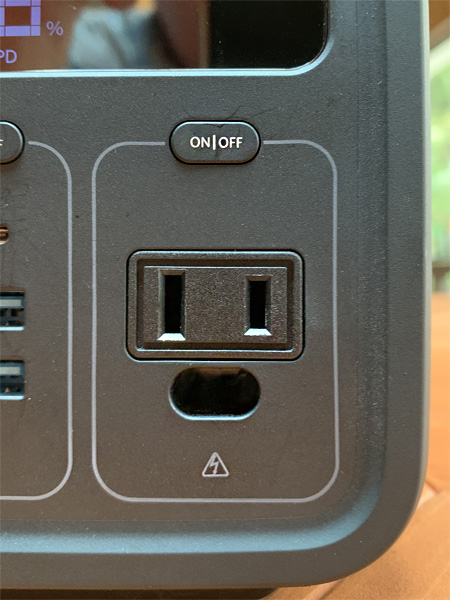 The Powerhouse 200's 110 V AC outlet can be used to charge a laptop if all you have is the power plug or your USB ports are being used. This port can also be used to power a mini-fridge (tailgating parties or backyard bar-b-ques) or small medical devices during short power outages.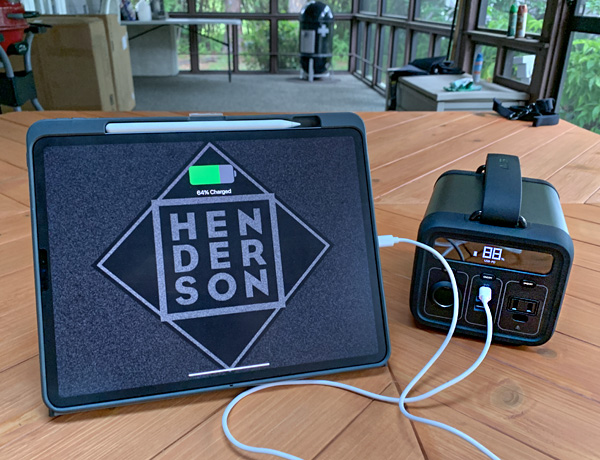 The two USB 3 ports are perfect for smartphones and tablets. Since each device can be charged many times over, the Powerhouse 200 is almost perfect for weekend camping trips letting you stay connected wherever you are.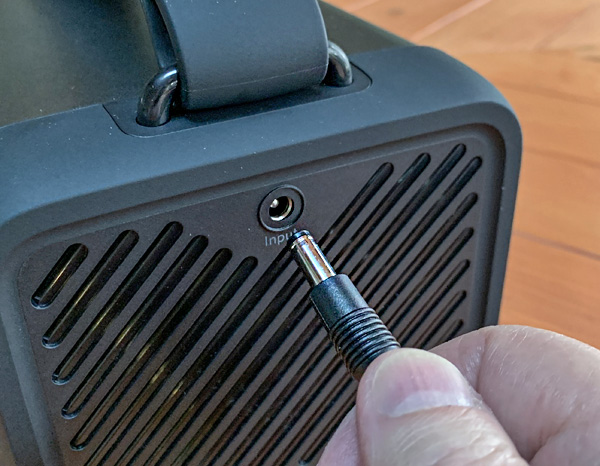 A nice feature of the Powerhouse 200 is the USB-C port is both a power-out and power-in port, meaning you can charge the unit via USB-C instead of the AC power-in port at the back if you want. It also means that an iPad Pro or other USB-C powered device can be charged at the same time as the Powerhouse 200 is being charged when plugged into a wall outlet. This is called pass-through charging. Note that the Powerhouse 200 will charge much faster via USB-C than AC—as long as the frequency settings are correct. The manual explains what frequency settings are and how to set them much better than I can.
One annoying "feature" of the Powerhouse 200 involves the USB-C port. Since it doubles as a power-in and power-out port, it must be turned on before charging an iPad or other USB-C device. If it's turned on after connecting the cord, the iPad will charge the Powerhouse 200—not a good thing.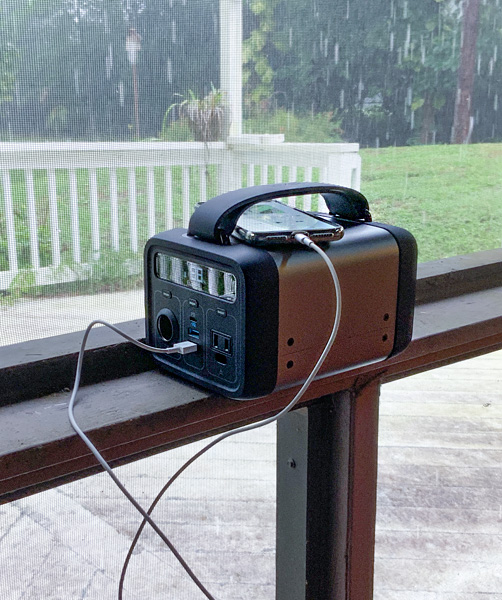 The Powerhouse 200's purpose is to charge portable electronics and small appliances/lights. For example, it will charge a smartphone (12+ charges), laptop (3+ charges), tablet (7+ charges), lamp (50+ hours) or mini-fridge (4+ hours). That's a lot of power, but don't confuse the Powerhouse 200 with much larger power stations. It's not rated to charge anything requiring over 100 continuous watts. This rules out microwave ovens, drills, refrigerators, hairdryers, coffee makers or blenders. There are power stations available that will charge more power-demanding devices, but they are larger, heavier, and much more expensive.  

What I like
Perfectly sized
Carrying handle
Affordable
Can be great for short power outages
What I'd change
Remove the annoying power-on before using USB-C

Final Thoughts
Living in Central Florida has it's weather challenges (and that's not counting hurricanes). During the summer, we get almost daily heavy thunderstorms that can cause power outages that can last from a few minutes to a couple of hours or more. A power source such as the Powerhouse 200 can come in handy by allowing you to stay entertained or connected if your devices need re-charging. Although it's a good compromise for short-term outages, understand that longer power outages will require larger and more expensive solutions. The Powerhouse 200 strikes the perfect balance between price, size, and convenience. Believe me, a power station like the Powerhouse 200 will spoil you.
Price: $259.99 US
Where to buy: Amazon
Source: The sample of this product was provided by Anker.