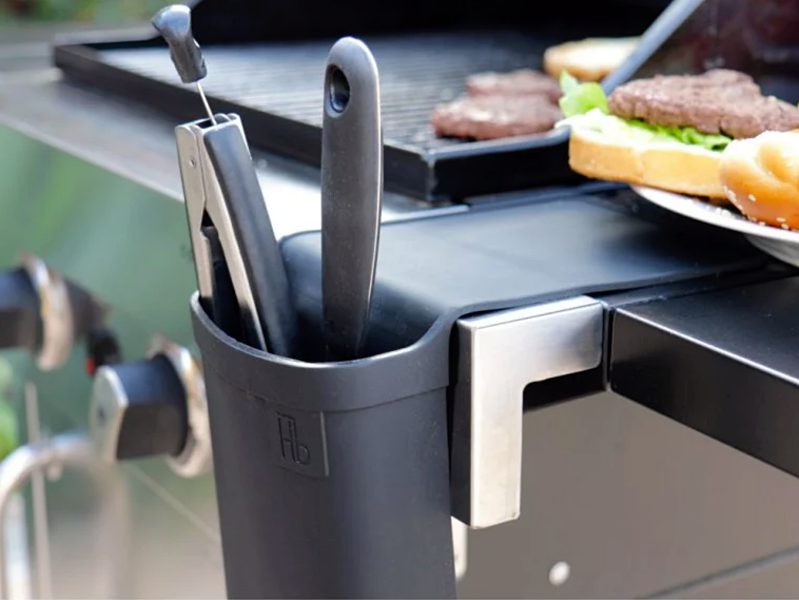 NEWS – Summer is in full swing, and so is the BBQing season. An issue I always run into when grilling is where to put my hot and messy tools while I'm cooking. Sure, most grills come equipped with a shelf, but hot utensils can easily get knocked off. And BBQ brushes can leave quite a mess. The BBQ Holster is a silicone tool holster that is perfect for holding those hot and messy utensils, and it is drip-free. The silicone is dishwasher safe and heat-resistant up to 500℉, so you won't have to worry about putting hot tools like a spatula, tongs, or basting brush in the holder.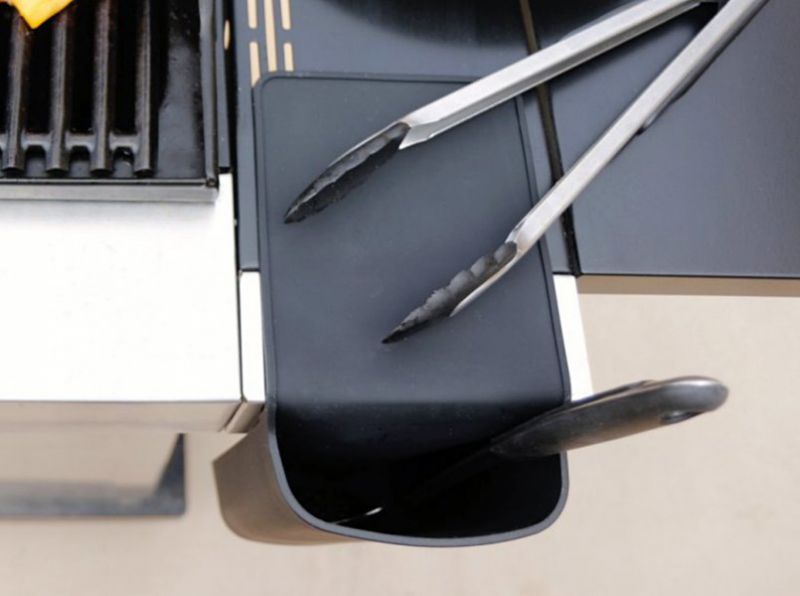 A small pad holds the holster in place by conveniently clinging to any smooth, nonporous surface. And the pad also gives you another area to lay hot or saucy BBQ tools. Freeing up space and keeping your hot BBQ tools safe and tidy. The Silicone BBQ Holster is available in black or gray for $24.95. Head over to The Grommet and Amazon for more info or to purchase.
Support The Gadgeteer: The Gadgeteer's main sources of revenue are advertising and affiliate links in articles like this one. Even though we may receive compensation, we always give our honest opinions about our experiences with each product.