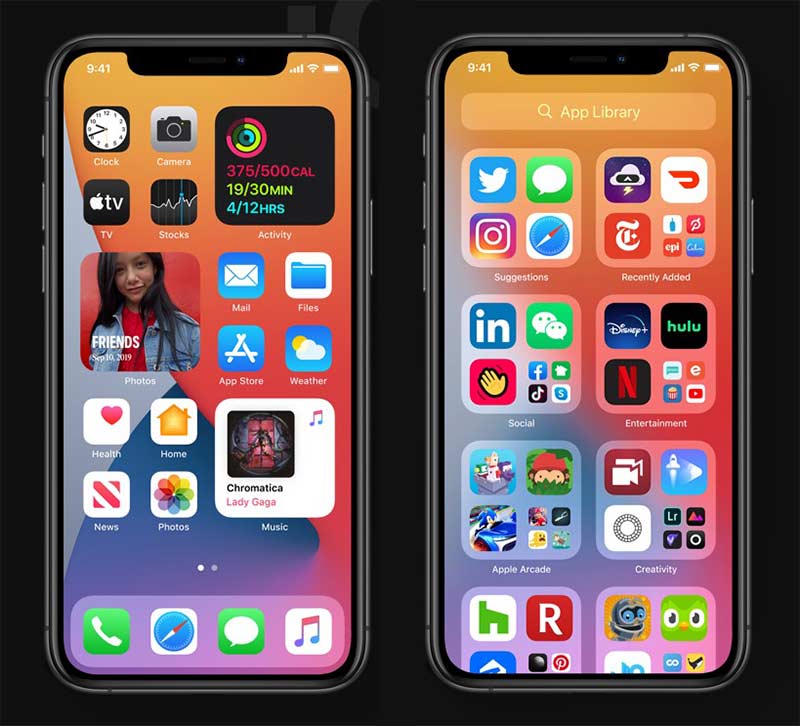 ARTICLE – Did you watch Apple's WWDC (World Wide Developers Conference) keynote yesterday? Even though the iPhone and iPad haven't been my primary devices in several years, I am always interested in everything new with iOS, iPadOS, and macOS (since my main computer is a MacBook). I was overjoyed to see that with iOS version 14, Apple is going to allow widgets on the home screen of both iPhones and iPads. I say that it's about freaking time!
The lack of home screen customization options and namely widgets, has been one of a small list of reasons why I've not been able to make the switch back to an iPhone from Android. Now that Apple has removed that obstacle, switching platforms is starting to look easier to me.
Why am I thinking about switching in the first place? Don't get me wrong, I like Android a lot. But there are things about iPhone and iOS that makes it more attractive to me. First of all, there aren't a lot of different phones to choose from. Some might feel that the lack of choice is a bad thing but I think it's actually a good thing because Apple has hardware consistency, where there's a huge lack of consistency in general with Android.
Apple also allows updates longer than some Android phones. For example, iOS 14 will be available for the iPhone 6s from 2015. Are there any Android phones from 5 years ago that will get Android version 11 this fall? That brings me to my current phone. I bought a Huawei P30 Pro last spring and have been using it as my daily driver for over a year now. I like the phone very much. The battery life is great and the camera is outstanding. But will it get Android 11? Maybe. Would I like to get my hands on a Huawei P40 Pro? Yes, very much, BUT, it doesn't have Google services due to the ban, so blah.
Right now, I'm looking for some connectivity and consistency between my 12 inch MacBook (which I need to update soon too), my phone, and maybe even a tablet at some point.
Back to home screen widgets, I glad that Apple is starting to bring some features that I've come to depend on and enjoy on the Android platform to iOS. I think it will make a big difference in the user experience. What do you think?
Support The Gadgeteer
:
We may earn a small affiliate commission from purchases made from buying through links on our site. As an Amazon Associate I earn from qualifying purchases. Learn more.