We use affiliate links. If you buy something through the links on this page, we may earn a commission at no cost to you. Learn more.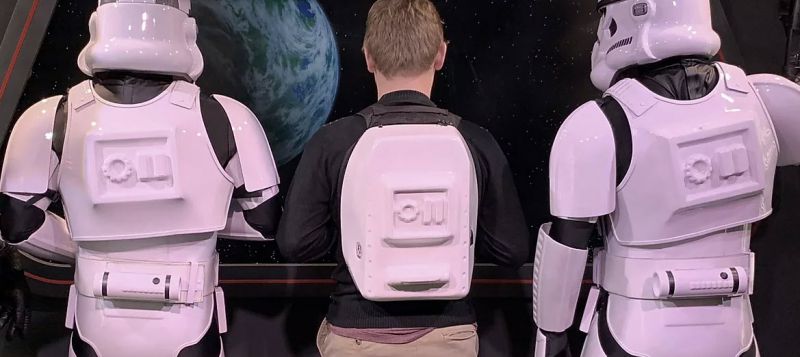 NEWS – Despite their inability to hit a target with their blasters, stormtroopers are very popular characters to Star Wars fans and recognizable the world over.  Now you can join the ranks of the Imperial Stormtroopers (at least partially) when you strap on the Kapacks Trooper Pack.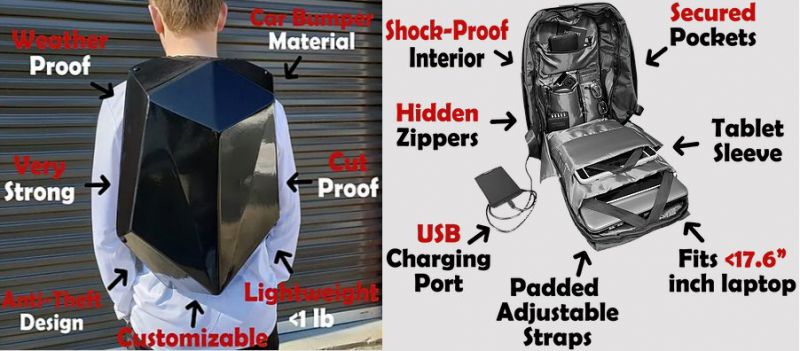 As seen in the photos above, the Kapacks Trooper Pack's exterior is made from the same material as car bumpers, which provides durability, strength low weight, as well as properties such as being weatherproof and cut-proof.  Its interior includes several organizational and protective features for up to a 17.6″ laptop, a tablet, and other items. It also has a padded shoulder strap, top grab handle, and mesh back padding.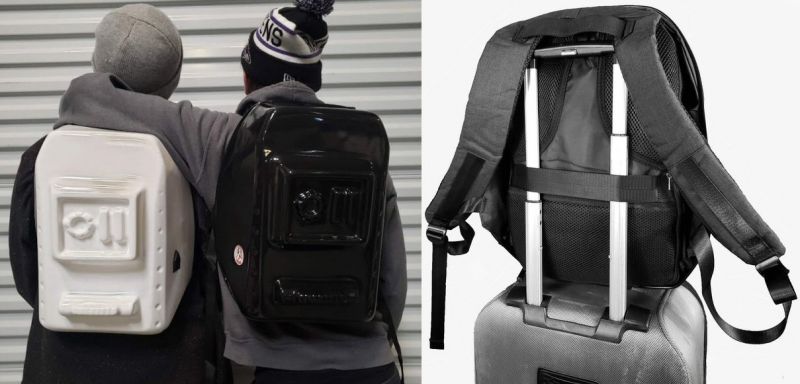 The Kapacks Trooper Pack is available in multiple colors and can be easily customized with decals.  In addition to their stormtrooper style, they also make a handful of others in different shapes, such as the Cyberpack and Atlas Pack.  All are made in the USA by a father-son team who conceptualized and developed the design.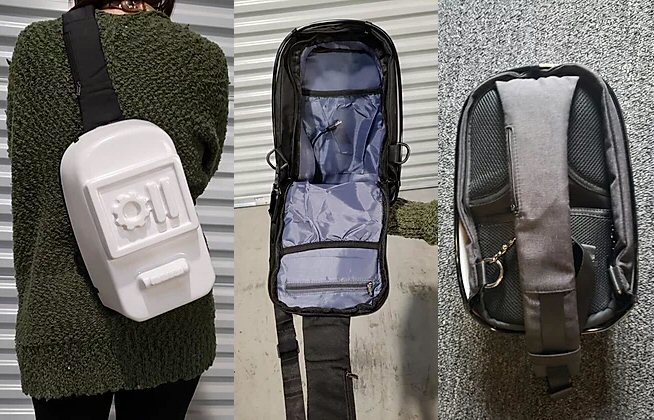 Also available is the sling-style Mini Trooper Pack, which is a smaller version of the original that can be carried over the shoulder.
Kapacks Trooper Packs are priced at $69 for the white version and $79 for the red version, while the Mini Trooper Pack is $39.  They are also available in bundles for various prices.  Visit Kapacks.com for more info or to order, and they are also available via Etsy and eBay.