We use affiliate links. If you buy something through the links on this page, we may earn a commission at no cost to you. Learn more.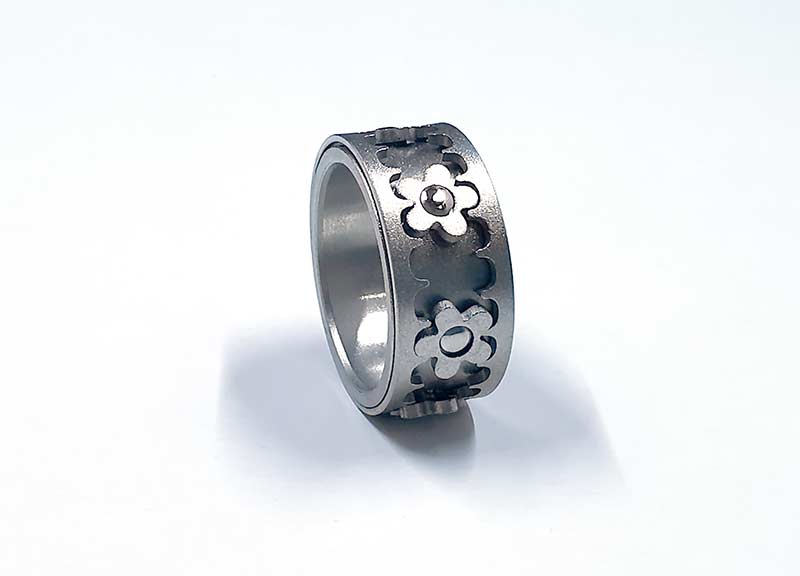 REVIEW – It's been 10 years since we posted a review of the original Kinekt gear ring and now we're back with a new ring review. This time Kinekt has designed a geared ring with a more feminine style. Let's take it for a spin.
What is it?
The Kinekt Rachel is a ring that has been designed with a spinning geared band.
Design and features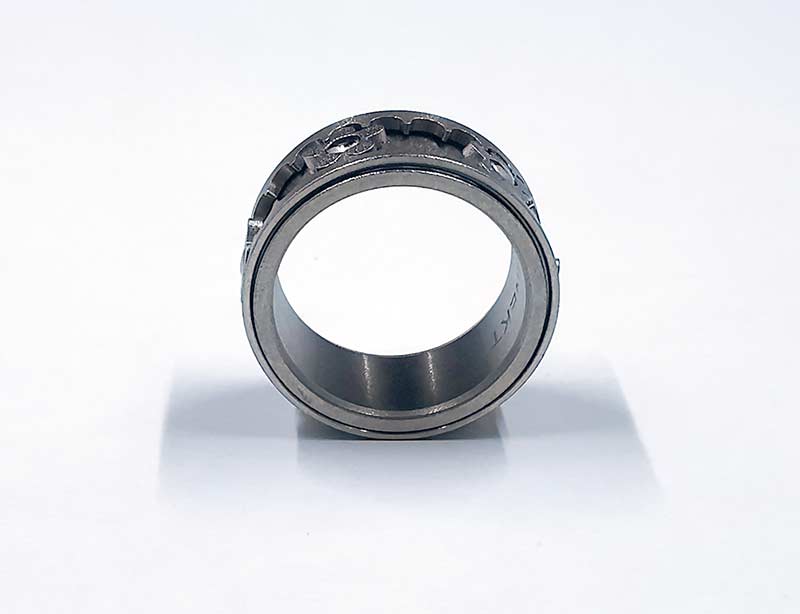 The Rachel is available in sizes 5-9 (including half-sizes). Their website says that it's made of sandblasted stainless steel, but that doesn't appear to be true because the ring will not stick to a magnet… I think it's aluminum. *See update at the bottom.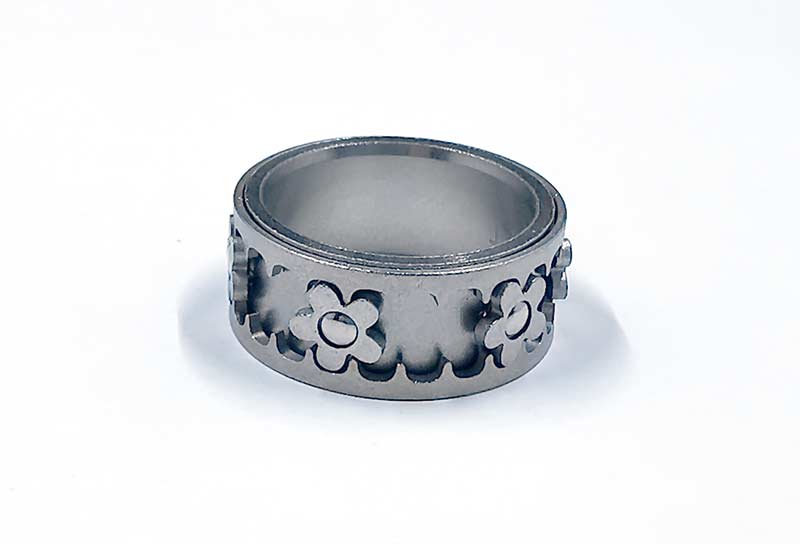 The construction is interesting because there are two outer rims that spin against the flowers in the center of the band. The weird thing is that I can't tell what holds the outer rims in place…
See it in action
What I like
Unique design
Fun for fidgeters
What I'd change
Price is expensive
Make it available in other colors like the original gear ring
Final thoughts
The Kinekt Rachel Gear Ring is a fun ring for fidgeters and geeks. The main downside is the price. It's $165 which is…well… too ouchy. Don't get me wrong, the Rachel ring is fun and looks cool, but I don't think it's $165 worth of cool. At that price, I'd want it to be made of titanium or some other premium material, but as is, it feels a little like something you might find in the bargain bin of a novelty store.
Update 6/1/20
From Kinekt regarding my comment about the ring not being stainless steel:
Our ring is indeed made of stainless steel and it is specifically 316 stainless which if you research, you will find that- "With its higher nickel composition range, 316 is considered the "most nonmagnetic" stainless steel." and " 316 stainless steel is a molybdenum-alloyed steel. The fact that it is also negligibly responsive to magnetic fields means that it can be used in applications where a non-magnetic metal is required. It also contains a number of other elements in varying concentrations." We purposefully carefully selected this stainless due to its machining capabilities, durability and being hypoallergenic.
Price: $165.00
Where to buy: Kinekt Design
Source: The sample for this review was provided by Kinekt Design.