We use affiliate links. If you buy something through the links on this page, we may earn a commission at no cost to you. Learn more.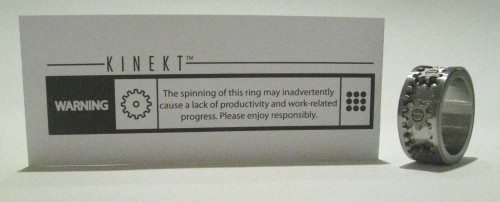 The Gear Ring from Kinekt Design arrived in a nifty black and silver ring box along with a playful warning note of "Please Enjoy Responsibly". I would soon discover they weren't kidding. Upon first inspection, the ring simply looked cool in design, but once I started spinning its outer rims, I was completely mesmerized by the way all the gears turned in perfect unison. It became rather addicting almost instantaneously and has since proven to be quite an attention getter! Sometimes I play with it while it's on my finger and spin it with another finger and other times I remove it and use both hands. Both create their own unique feeling but with a similar level of satisfaction.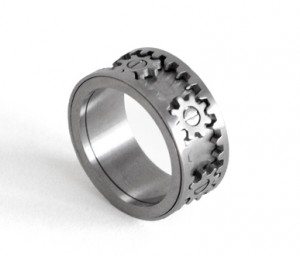 The Gear Ring is made out of a high quality stainless steel which is known to be durable and resistant to tarnishing, fading, and scratching. The video on their website allows you see the ring in action.
It weights 0.4 ounces and the smaller sizes should weight less. I do not find the ring to be too heavy to wear on my size 11 finger.
The ring definitely feels sturdy and I do not think it will fall apart after hours of spinning. Besides, the Lifetime warranty would kick in, if something were to happen.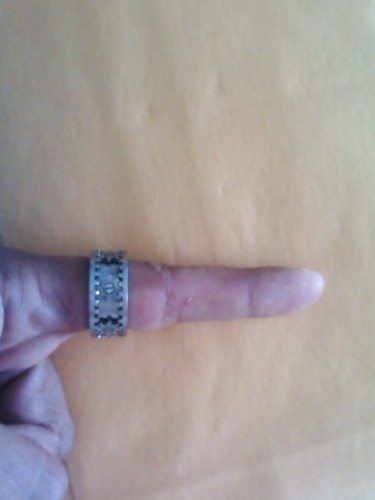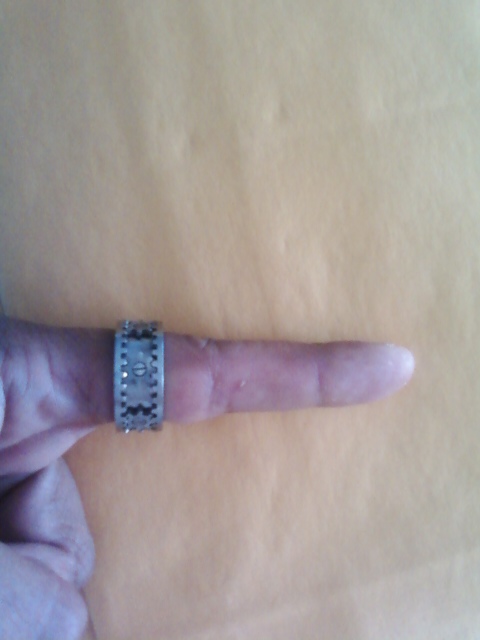 Included in the reasonable price tag of $165 is free worldwide shipping and a lifetime warranty. For hours upon hours of awesome distraction, I say it's well worth it. As their website also states they are always striving to bring us new unique products, I personally can not wait to see what is next as I believe the Gear Ring has certainly accomplished this goal.
Product Information
| | |
| --- | --- |
| Price: | $165.00 |
| Manufacturer: | Kinekt Design |
| Pros: | |
| Cons: | |