We use affiliate links. If you buy something through the links on this page, we may earn a commission at no cost to you. Learn more.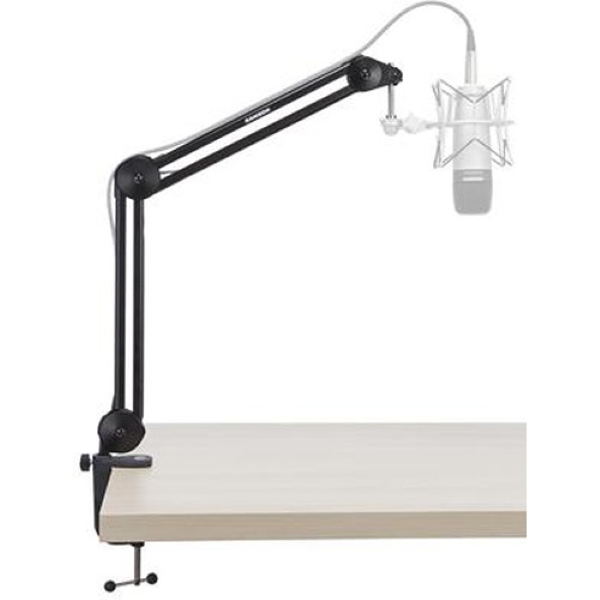 NEWS – Over the past few weeks, I wrote a couple of news stories about the gear that I use for my Podcast. The devices that I mentioned so far include the Rode PodMic and the Rode RODECaster Pro.
Today I am featuring another piece of gear that I use. It is the Samson MBA38 Microphone Boom Arm which is the 38-inch version of this arm that is also available in 28 inches and 48 inches. The MBA38 provides a maximum horizontal/vertical arm reach of 38″ respectively. I chose this arm after much research, and it has not disappointed. It is well built, strong, and can accommodate a microphone that is much heavier than the Rode PodMic. It also comes with the desk clamp and the permanent desk mount.
If you are interested in learning more about this boom arm or if you are ready to purchase it, check out the Samson at B&H Photo where you can purchase the 28" for $69.99, the 38" for $79.99, and the 48" for $99.99. Also check Amazon.