We use affiliate links. If you buy something through the links on this page, we may earn a commission at no cost to you. Learn more.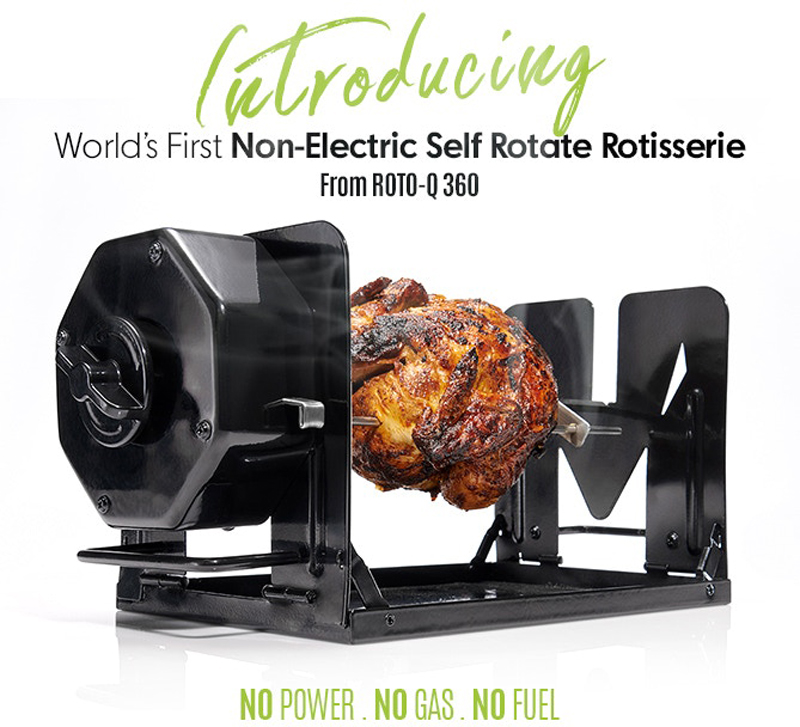 CROWDFUNDING NEWS – Who doesn't love rotisserie-cooked food?  Spinning your food while it's cooking reduces fat and evens out the cooking.  But rotisseries are a little complicated and typically involve routing electric cords into your grill.  Trying to rotisserie cook in an oven is even harder.
Kickstarter campaign Roto-Q 360 wants to bring rotisserie cooking to everyone with their mechanical rotisserie.  You wind it up – three minutes for each wind – up to 60 minutes of rotating cook time.
Designed to fit in any oven or grill, the Roto-Q 360 can rotisserie cook using the included skewers to secure your food.  Also available are optional kebab skewers, hot dog cradle, round cage, and flat steak cage.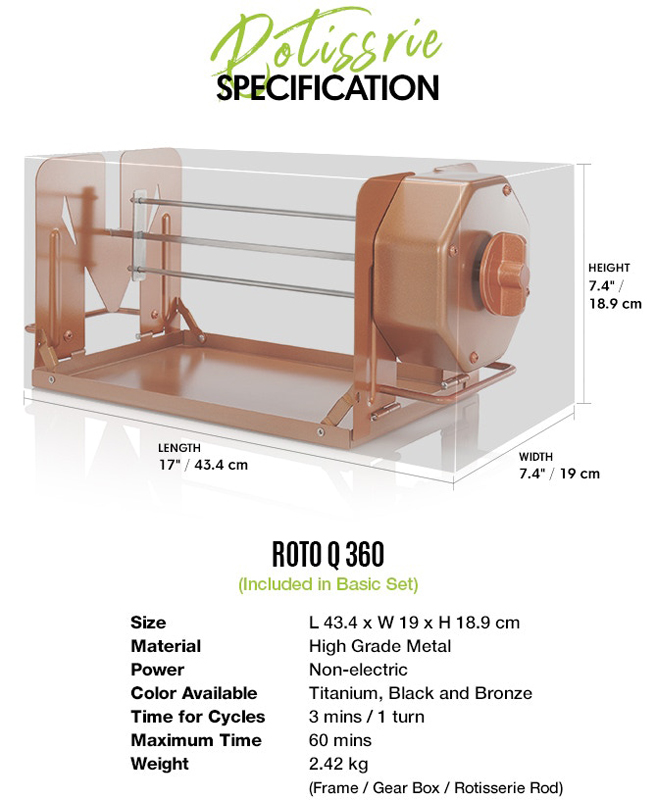 The Roto-Q 360 is made from all-metal construction and will be offered in black, titanium, and bronze colors.
It is designed to be easy to clean and should fit in most dishwashers,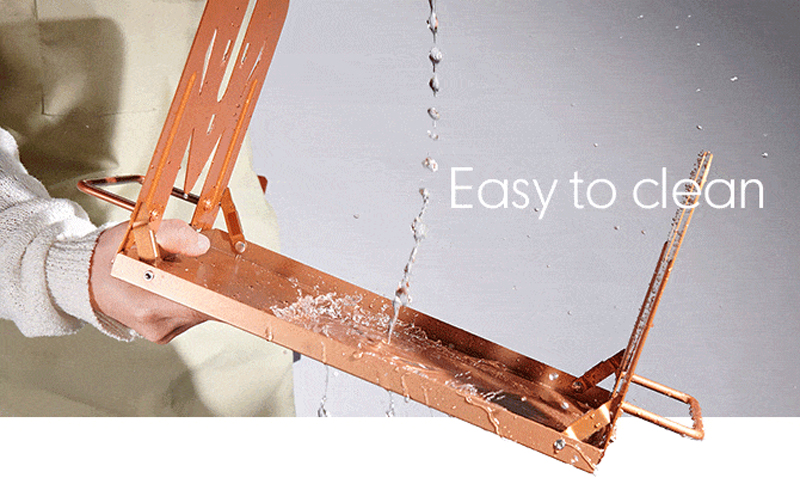 Another great feature is that Roto-Q 360 is foldable, so storage shouldn't take up too much valuable kitchen cabinet space.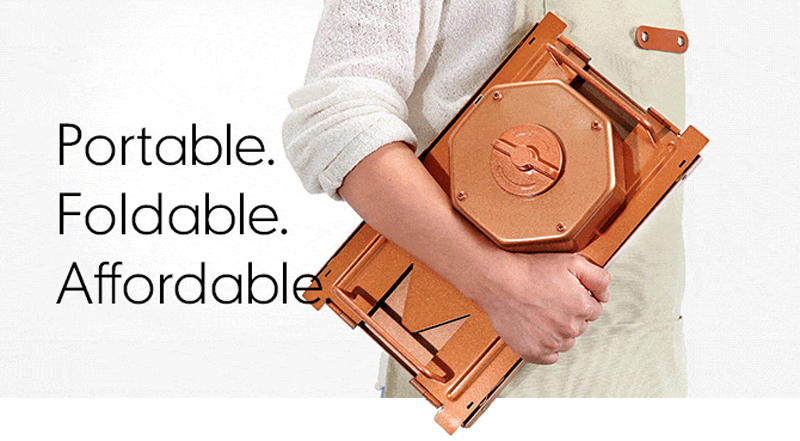 If you want to make some healthier food that is lower in fat than pan-cooked food or you just enjoy rotisserie-style cooking, Roto-Q 360 might be the tool for you.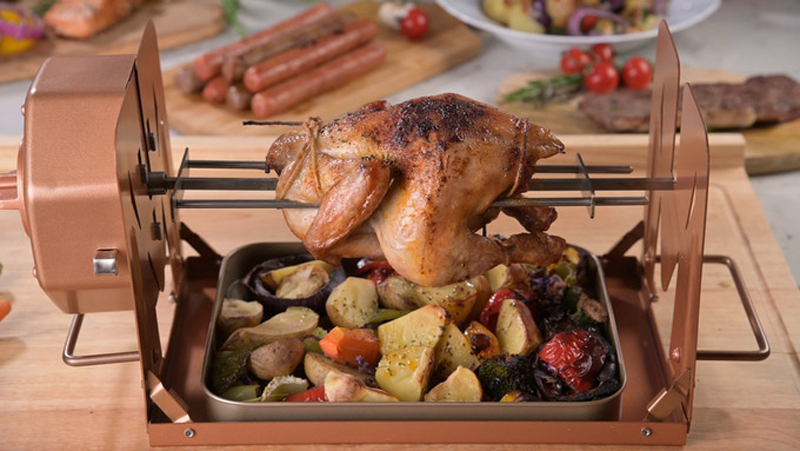 Their Kickstarter campaign runs through Saturday, June 27, 2020, at 2:10 PM EDT.  As of this writing, they have raised $102,785 on a $10,00 goal, so more than a 10X funding success. They plan to ship units beginning in October 2020. To learn more, visit their Kickstarter campaign.  Rewards start at $49 for the Roto-Q 360 or $75 with all the accessories.  Take a look and get your meals spinning.