We use affiliate links. If you buy something through the links on this page, we may earn a commission at no cost to you. Learn more.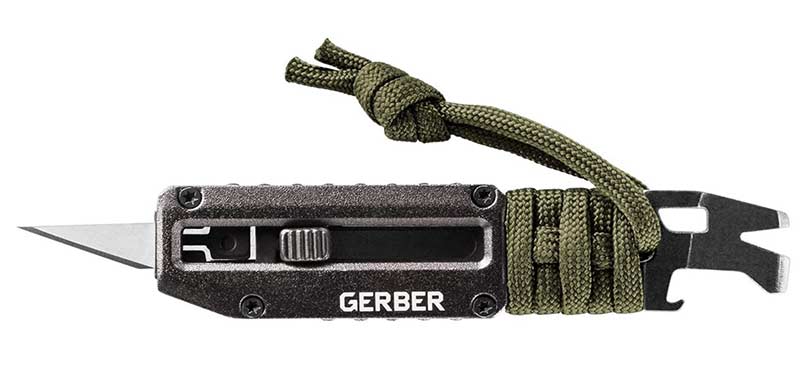 NEWS – It shouldn't be a surprise with all the boxes that I receive in the mail that my utility knife is my most used tool. That's why the Prybrid utility knives from Gerber caught my eye. Available in two sizes, the Prybrids are part utility knife, part pry tool – hence the name Prybrid.

The smaller Prybrid uses #11 Xacto-style blades, while the larger version (shown above) uses standard utility blades.
What makes these tools a multi-tool is that in addition to the blade, they also have a small and larger flat screwdriver, wire stripper, nail puller, pry bar and, a bottle opener.
If you want to add one of these tools to your EDC, you can buy the small Gerber Prybrid X for $21.78 and the larger version for $24.39 from Amazon.