We use affiliate links. If you buy something through the links on this page, we may earn a commission at no cost to you. Learn more.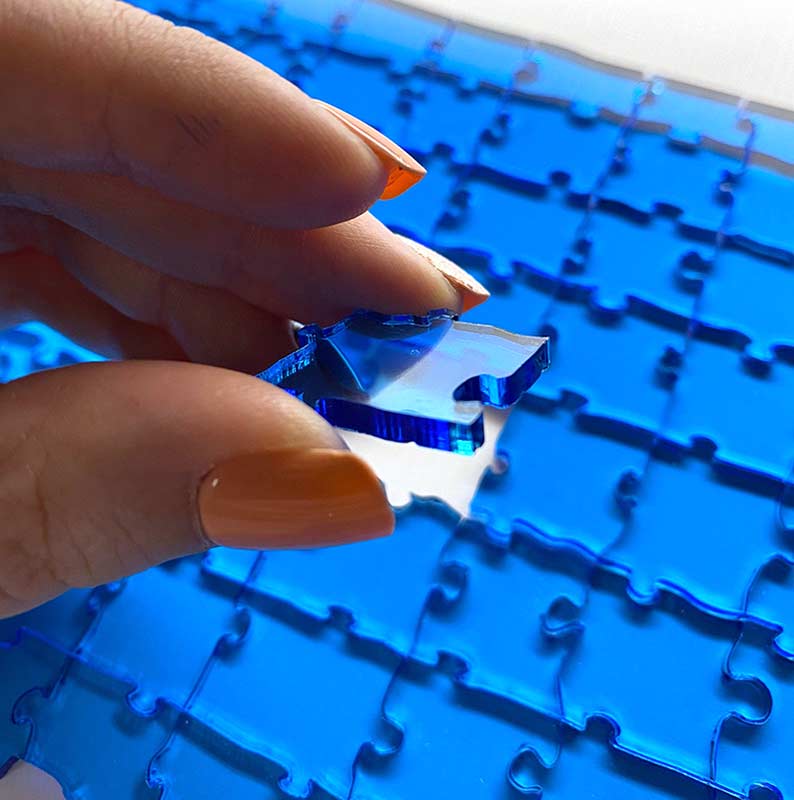 NEWS – I have a lot of fond memories of putting together jigsaw puzzles with my mom and my sister when I was a kid. Although they seem like old-fashioned entertainment, puzzles are making a comeback these days as people try to find interesting ways to pass the time while in quarantine. But if a puzzle of a boat on the ocean or a puzzle of a Tuscan countryside just isn't challenging enough for you, you need to check out a clear puzzle. That's right, these jigsaw puzzles are made of transparent acrylic pieces from Etsy seller IconPolyStudio.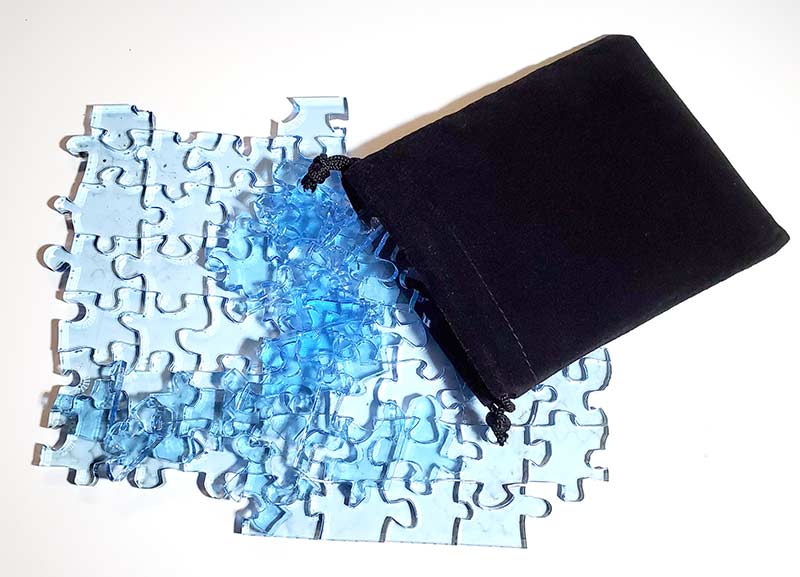 The Impossible Puzzles are available in clear, blue, green, and an insanity option which is a surprise color of their choosing that may or may not be a color listed, and may or may not be transparent.
What makes this puzzle so impossible? The fact that there's no picture on the box lid to go by for one thing. There's actually nothing to go by. Is it really impossible? No. But it's going to take you a while to complete, so it will keep your brain occupied until you can get out and tackle your next escape room.
You can buy a 9 piece set (if you're a wimp), 86, or 89-144 piece puzzle sets starting at $9.95 for the 9 piece and up to $29.95 for the 89-144 piece version. Head over to Etsy for all the details.