We use affiliate links. If you buy something through the links on this page, we may earn a commission at no cost to you. Learn more.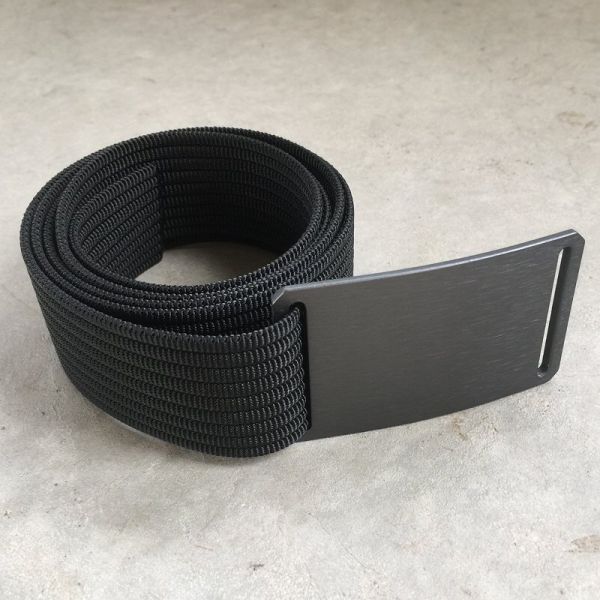 REVIEW –  For many years, I've worn a belt almost daily, as part of both my office as well as casual attire, and the vast majority of my belts have been the traditional leather with standard buckle type.  However, when I was a kid, I went through a period where I was somewhat obsessed with military-style web belts.  That interest waned over the years until I stumbled upon the Grip6 Web Belt, which appeared to be more than a modern take on the classic version.
What is it?
GRIP6 Web Belt is an updated version of the classic web belt featuring a low-profile, lay-flat buckle with no moving parts.
Hardware specs & options
Buckles in various materials, widths, colors, and designs so you can pick one that you like best:

Anodized Aluminum
Carbon Fiber
Wood Grain

Webbing Straps in high-tensile nylon fiber weave materials and in various widths, colors, and lengths to fit just about any taste and body size:

Standard – 2000+pounds break strength
Workbelt – 3000+ pounds break strength
What's in the box?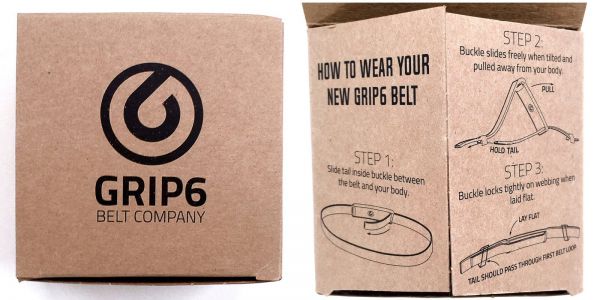 The GRIP6 Belt arrived in a recyclable cardboard box.
Design and features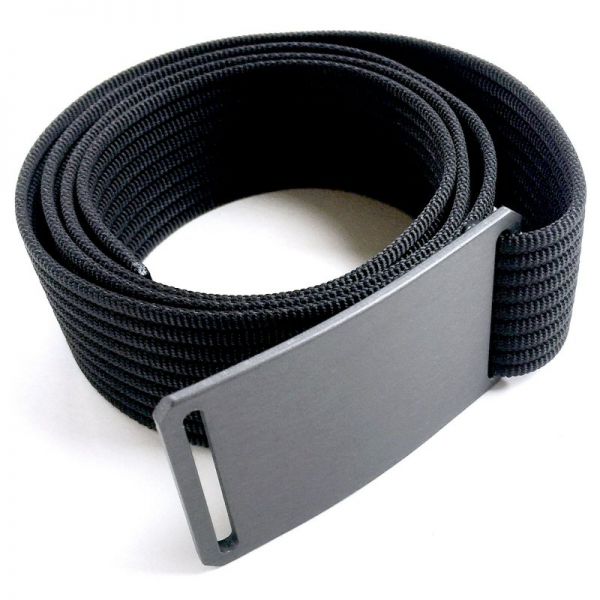 Right out of the box, I was impressed with the GRIP6 Belt.  It looked and felt high quality.  GRIP6 Belts are available in several options of buckle materials and finishes, as well as a few options of straps.  I bought a Classic Series belt with Gunmetal buckle and Black strap.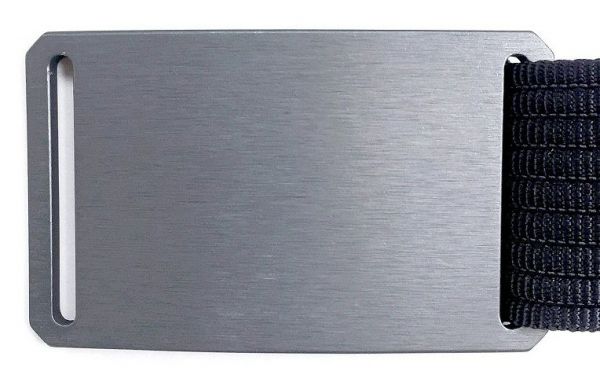 The machining of the buckle is excellent, with precise lines and a slight curvature to better fit your body.  All edges are slightly rounded to prevent them from being sharp.  The brushed finish and anodizing are very consistent and uniform throughout, and although I've worn this belt for a few years now, there still isn't a visible scratch on it the buckle.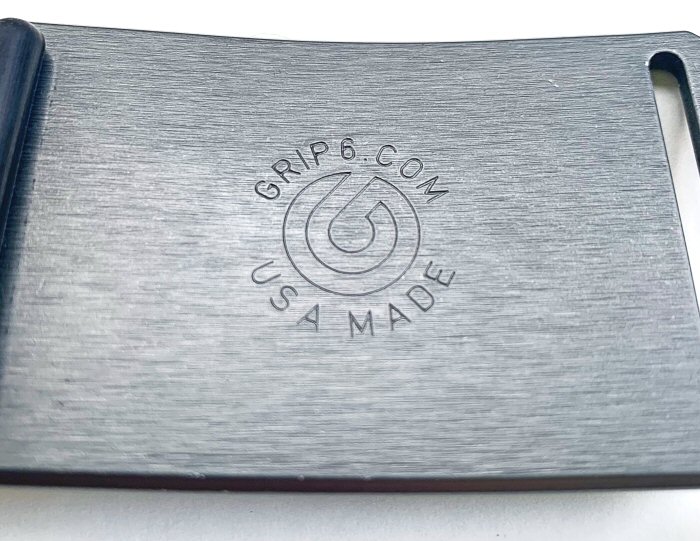 The web address, logo, and "USA MADE" indicator are stamped into the back of the buckle.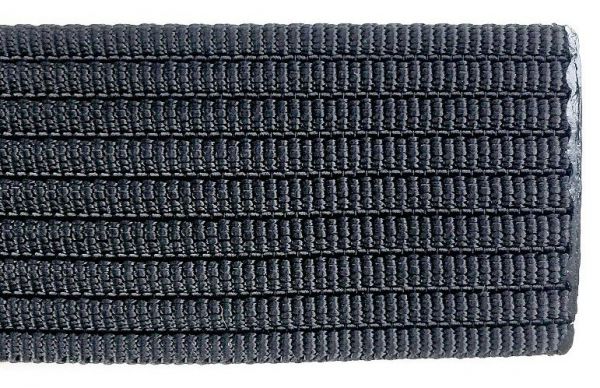 The strap webbing material is very high quality and feels like it has enough strength to lift a car (full disclosure: GRIP6 claims this style of webbing has a 2000+ break strength).  It has tiny grooves running across its surface which are part of the secret to how the buckle grips the strap so securely ("no-slip" as GRIP6 refers to it).  The free end of the strap has been very uniformly melted to prevent the material from fraying.  The straps can be ordered by waist size, but if you the strap you select is a bit long, it is possible to carefully cut off some of the excess strap and carefully use a lighter to melt the cut end similar to what is shown above, to keep the cut end from fraying.  WARNING: Do this at your own risk and ONLY do so carefully—GRIP6 provides a resizing tutorial on how to do this.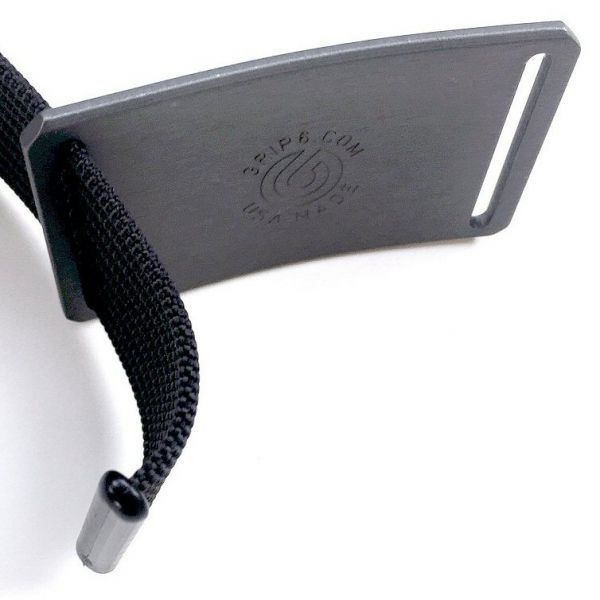 The opposite end of the strap has been melted into a sort of "T" shape that provides a stop that keeps that end of the strap retained in the buckle's slot.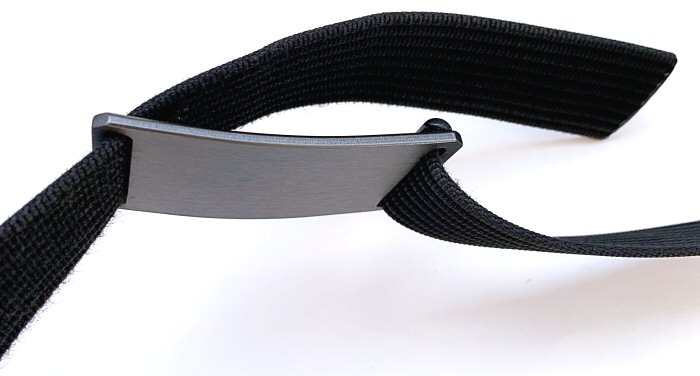 The GRIP6 Belt's locking mechanism is based on friction, and in fact GRIP6 refers to it as their "Badger Bite Friction Lock."  The free end of the strap is placed through the open slot and the excess strap is cinched down and tucks behind the buckle and the other end of the strap.  With the buckle lying flat against the strap, the buckle slot's edge grips the small ridges in the belt's fabric.  This allows for near-infinite adjustability, a solid locking mechanism, and the ability to hide the excess strap for a clean look.  I did find that it took a few times to get used to cinching it down, but after that, it was second nature.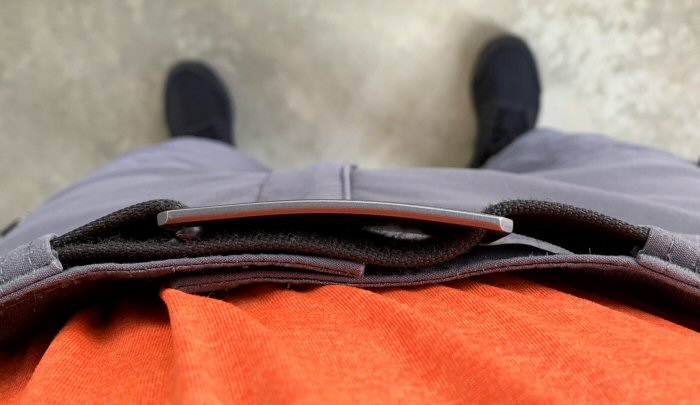 The photo above shows a top view of the GRIP6 Belt's with its excess strap tucked behind its buckle.  This buckle and strap design is also quite low-profile.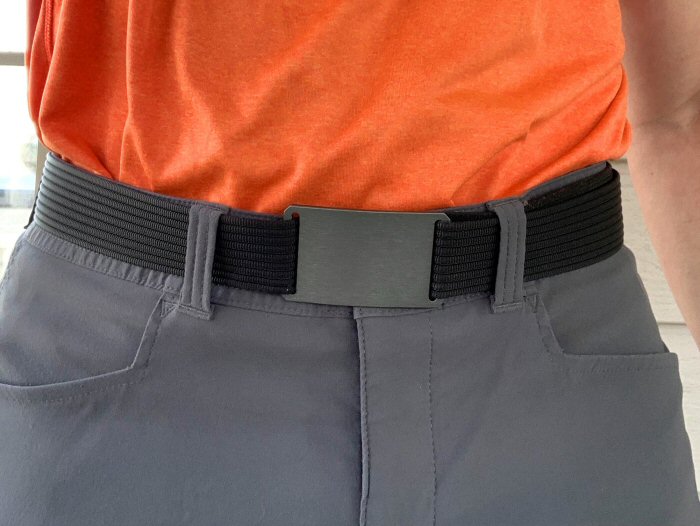 The buckle and strap design give the GRIP6 a clean look: no holes and no excess strap that sticks out.  I've worn my GRIP6 Belt with all sorts of casual attire and even it even looks sharp enough to wear with business casual clothing; just about the only thing I wouldn't wear it with is a suit.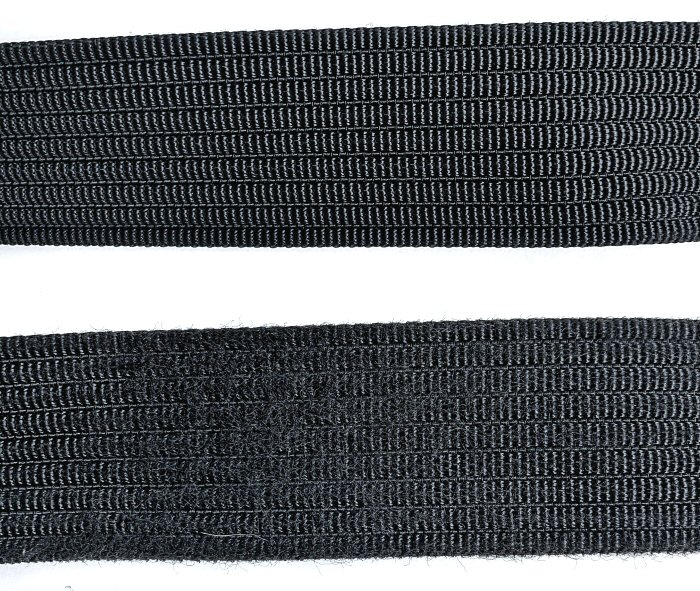 The one drawback I found to the GRIP6 Belt was that, due to the way in which the buckle secures the strap in place, the strap itself frays over time, as can be seen in the photo above and the next few below.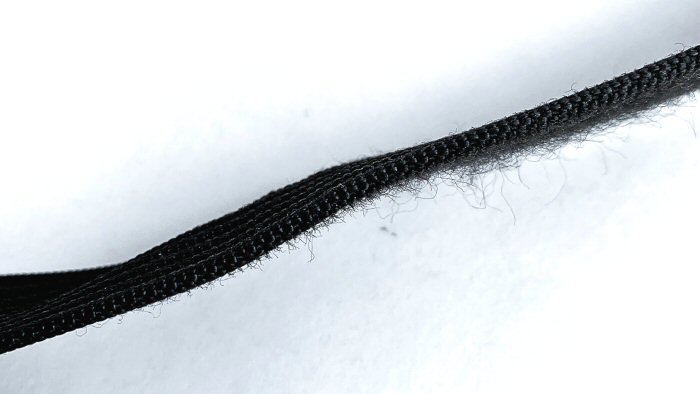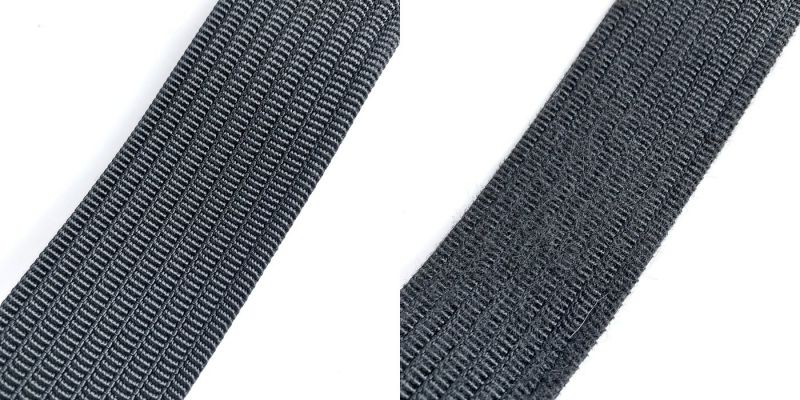 While this fraying is a bit disappointing, it doesn't seem to affect the function or performance of the GRIP6 Belt in any way, and in fact, is not visible from externally.
What I like
The way the excess strap tucks behind the buckle provides a clean look
Lots of buckle and strap options for mix-and-match customization
 Tough, durable, high-quality materials
What needs to be improved
Strap fraying over time is a bit disappointing, though doesn't seem to affect appearance or function
Final thoughts
I really like my GRIP6 Belt.  It lives up to its billing as a tough, durable, low-profile belt, and I like the way the excess webbing strap can be tucked behind, which gives the GRIP6 Belt a very clean look.  I also like the ability to mix-and-match buckles and straps, which reminds me that I need to buy a few more of each.  Finally, GRIP6 belts are very affordable as well.
Price: The price range of GRIP6 Belts varies from $24.00 for Kids Series Belts up to $90.00 for the Dark Matter Belt with carbon fiber buckle, but most of GRIP6's belts are in the $35-$40 range.  Additionally, buckles and webbing straps can be purchased separately for added customization.
Where to buy: GRIP6.com and Amazon
Source: The product sample for this review was purchased with the reviewer's own funds.