We use affiliate links. If you buy something through the links on this page, we may earn a commission at no cost to you. Learn more.
NEWS – It seems like every single week, there's a Tuesday in there, somewhere, and that means Taco Tuesday!  Soft taco shells are healthier than hard shells, since hard shells are fried, and that means more calories and fat. But hard shells are fun with their crunch and texture.
What if you could enjoy crunchy hard taco shells without the guilt of additional calories and fat?  Enter: Taco Toaster!
Taco Toaster is just what it sounds like – a device to hold soft taco shells in your toaster to produce crispy, crunchy, low-fat taco shells.
Just slip the soft taco shell between the bottom tang and the Taco Toaster frame and slip into the toaster slot.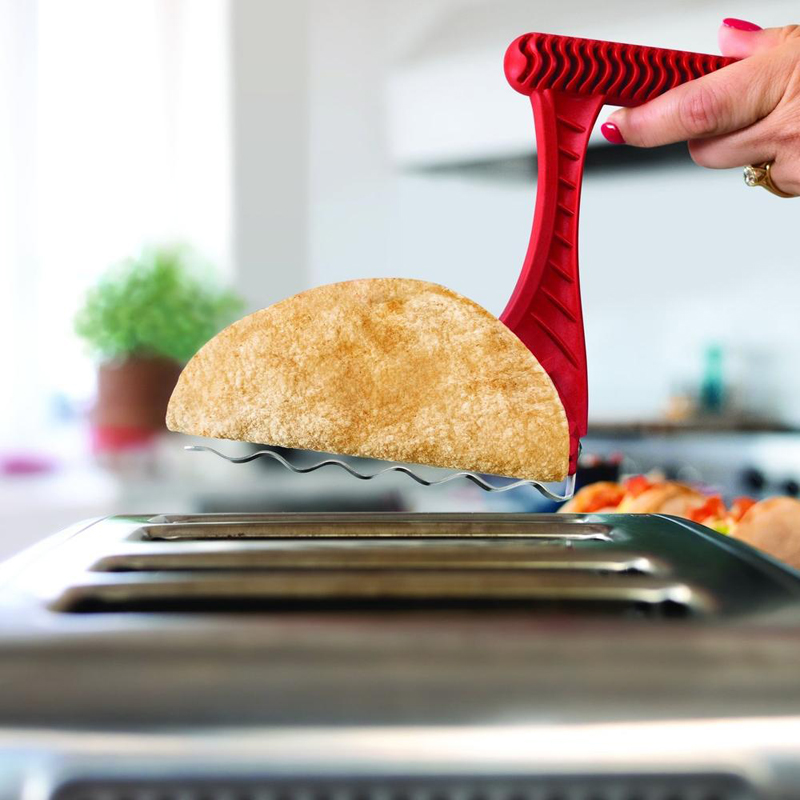 About one full and one half cycle later, out pops a perfectly crisp and toasted taco shell.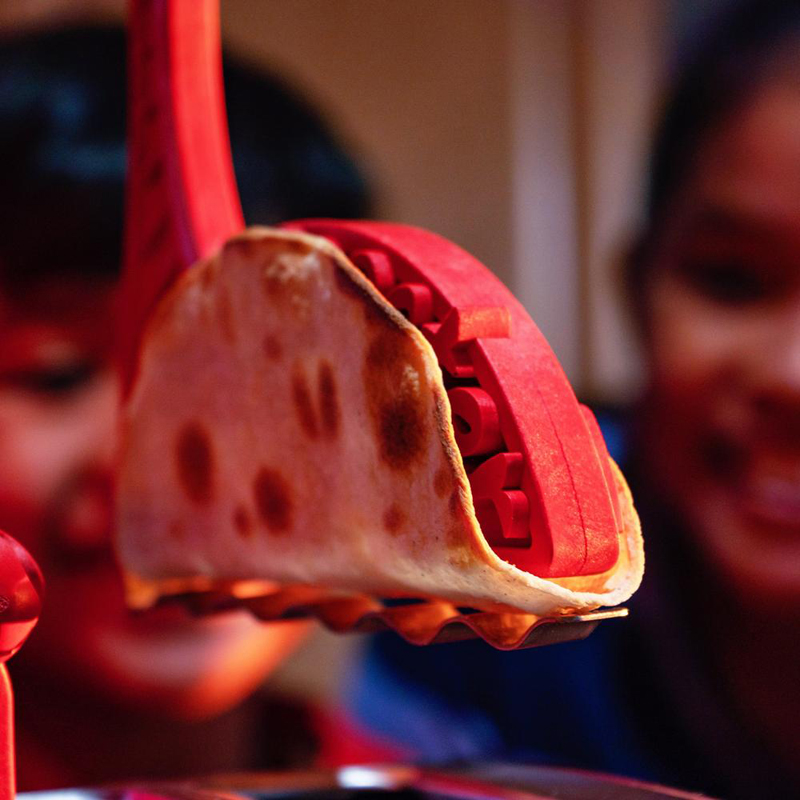 The design of the Taco Toaster also flattens the bottom of the shell, creating a wide opening for fillings and a flat bottom so the shell stands on its own.  Brilliant!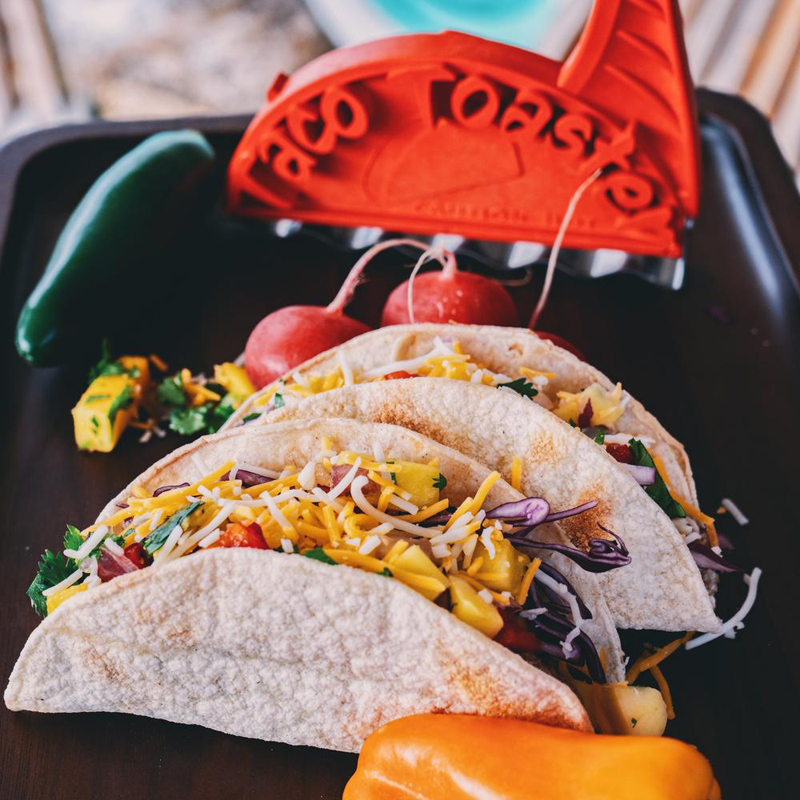 Check out the Taco Toaster in action:
Taco Toaster costs $19.95 for a pair and is available direct from Taco Toaster and also from Amazon.