We use affiliate links. If you buy something through the links on this page, we may earn a commission at no cost to you. Learn more.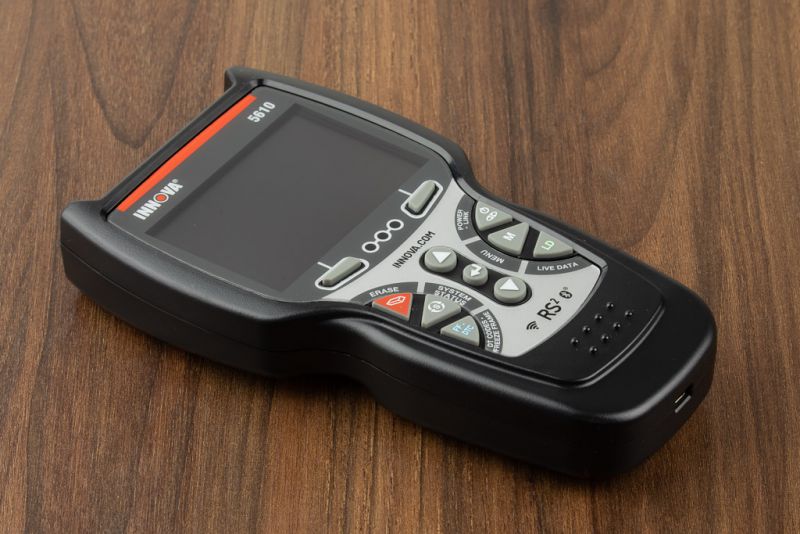 REVIEW – I saw this review offer and thought that it would be the perfect item for diagnosing a couple of the problems that I know my truck has.
What is it?
The Innova CarScan Pro 5610 is a feature-rich OBD2 vehicle diagnostic tool.
What's in the box?
CarScan Pro 5610
ODBC connection Cable
App Quick Start Guide
Design and features
I've had my 2006 Dodge Ram 1500 pickup since 2008. Ever since the warranty expired, I've had various problems, both electrical and mechanical. A few I have fixed more than once. I thought that reviewing the Innova CarScan Pro 5610 would be helpful in diagnosing a few of the problems.
I had used a scanner similar to this in the past, but it was a long time ago, and it was borrowed, so I didn't become proficient with it. I have troubleshot a few of the issues, but just never got around to replacing parts, so I thought this would be an excellent time to test what this scanner could do.
After receiving the CarScan Pro, I was initially surprised that it came with no printed manual. Sure, there's a 106 page PDF manual available online, but that's not quite as convenient when you're outside in the vehicle. The manual does a very good job of describing the buttons and the screen icons and information. It also has step-by-step instructions for many of the actuator tests.
The basic operation is fairly easy. Plug the CarScan Pro into your vehicles OBD2 port (normally located at the bottom side of the dash on the driver's side) and turn the ignition to the on position (do not start the engine). The CarScan Pro will automatically start communicating with the vehicle.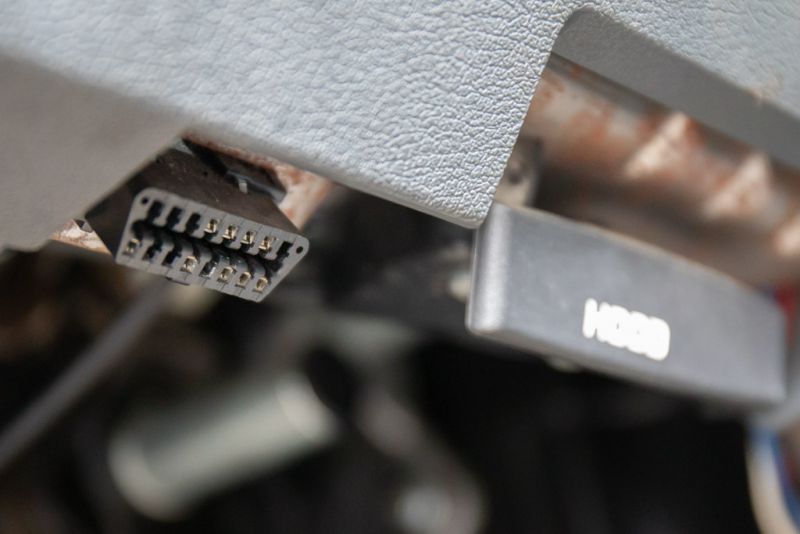 The CarScan Pro automatically detected my vehicle correctly. If it does not automatically detect your vehicle, you can manually select it. After about 10 to 60 seconds, the scan tool will retrieve and display any Diagnostic Trouble Codes (DTC's) from the vehicle's computer memory.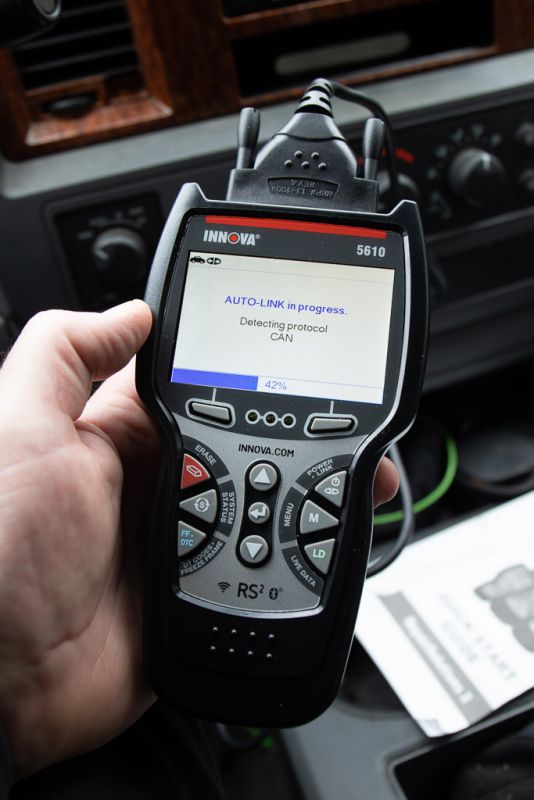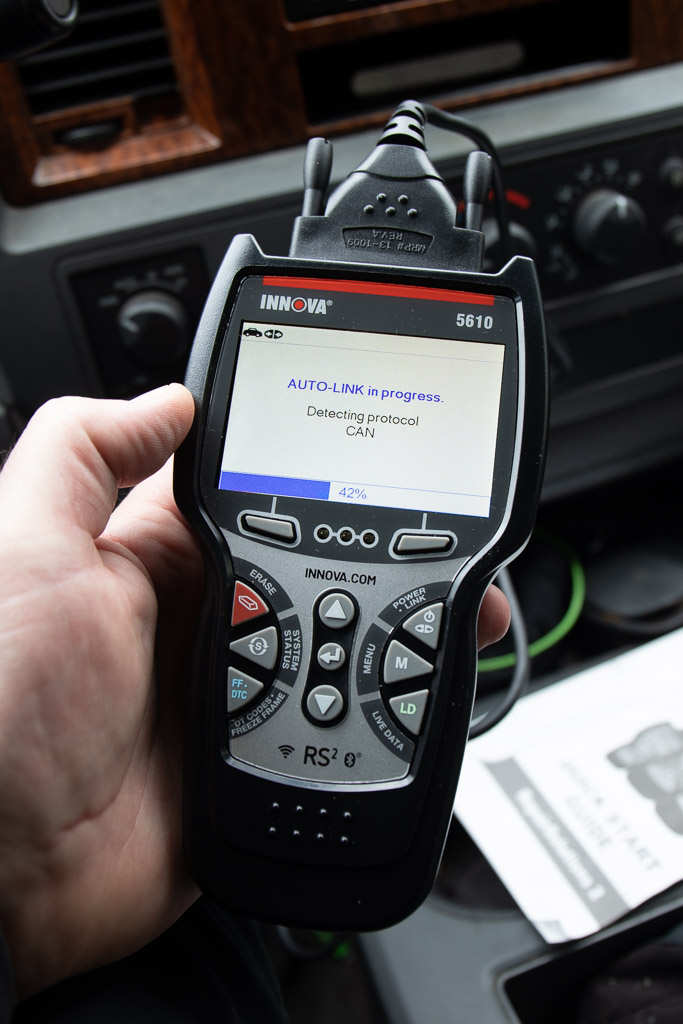 In my case, I knew I had an engine solenoid problem, which it accurately showed. I also was pretty sure there was a problem with my brake system (a warning light), but I knew the brake system was good. The tool called out "Brake Fluid Level Low," which pretty much confirmed what I had thought, the fluid level sensor is bad.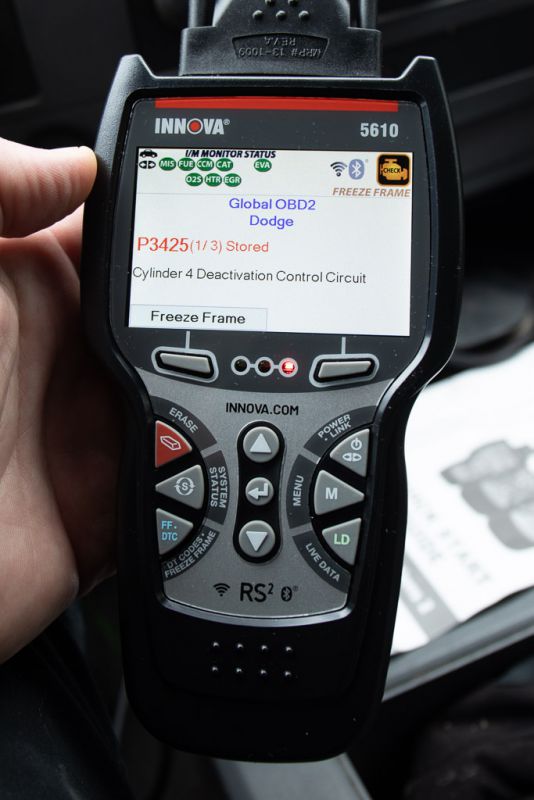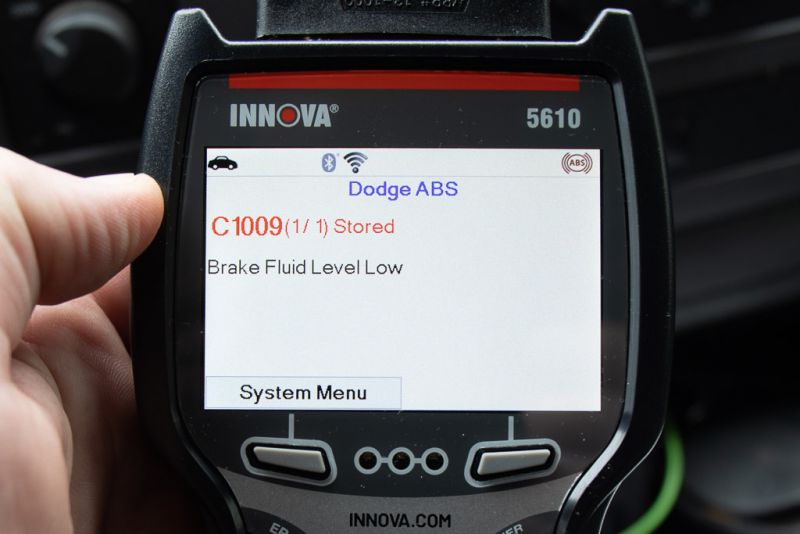 It also called out a CAN B Bus problem on the SRS (airbag system), which I also knew there was a problem with. Of course, the CarScan Pro can only report items that the vehicle system is capable of reporting on, but it can help with troubleshooting. In this instance, bus B is one side of the vehicle and bus A is on the other, so it can help figure out which item it is. Chances are this is an airbag sensor on the bumper.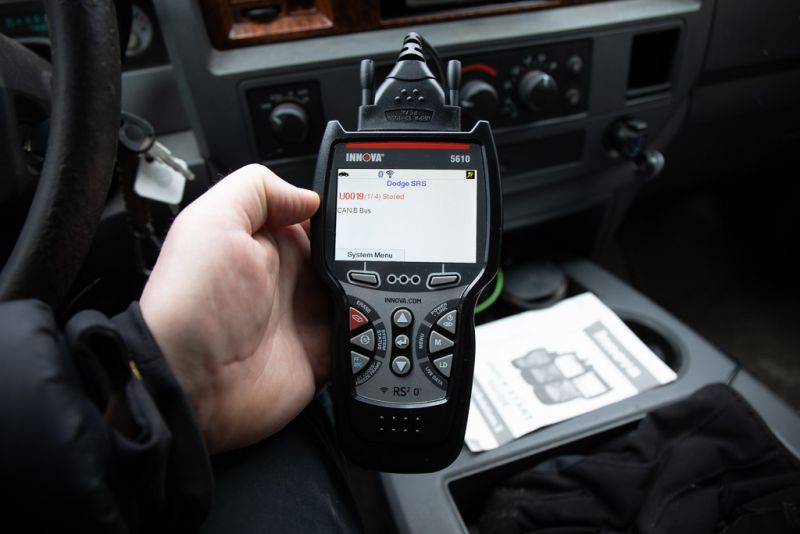 Connecting to the RepairSolutions 2 app was easy. I was expecting the app to tell me a little more about the trouble codes, but it pretty much just displayed the same codes as the scanner. The app also includes scheduled maintenance tips, and predicted repairs that may have to be made based on the milage of your vehicle. The app also lists TSB's and recalls, which is quite handy.
Here are some of the screenshots from the RepairSolutions 2 app (iPhone):
There is also the ability to view live data while the vehicle is running. This can be useful in diagnosing problems that only occur while driving or when the engine is running. Obviously, you'll want to use two people to operate the unit while driving. You can also record and playback live data.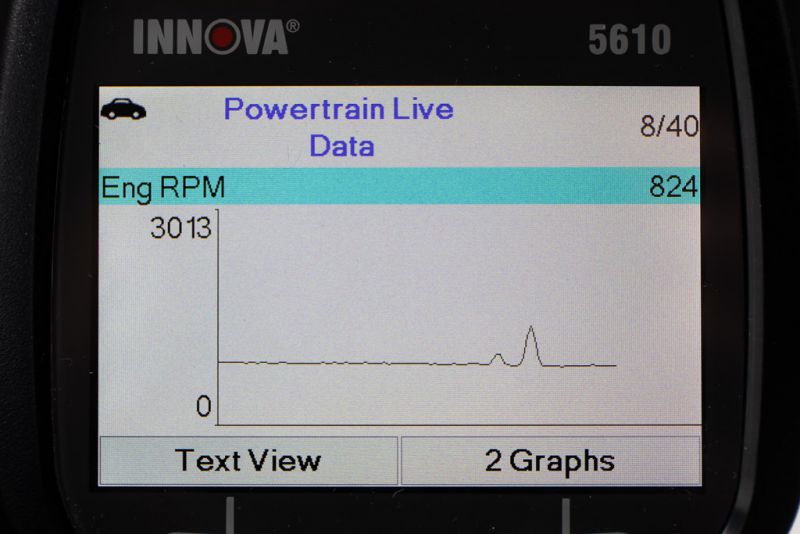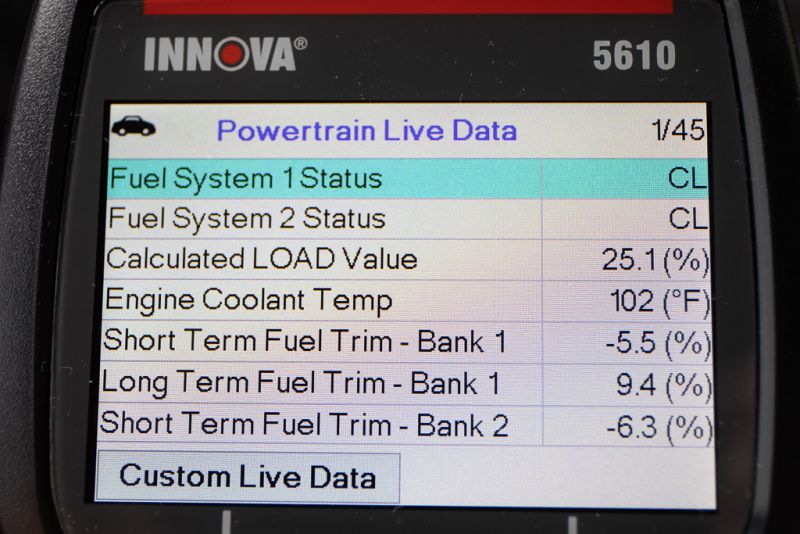 The system/actuator tests let you perform active tests for various vehicle actuators and systems. The specific tests available depend on the vehicle make and model. Some of the tests include cylinder performance test, EGR system test, set engine RPM, and many more. These tests are covered in detail in the manual.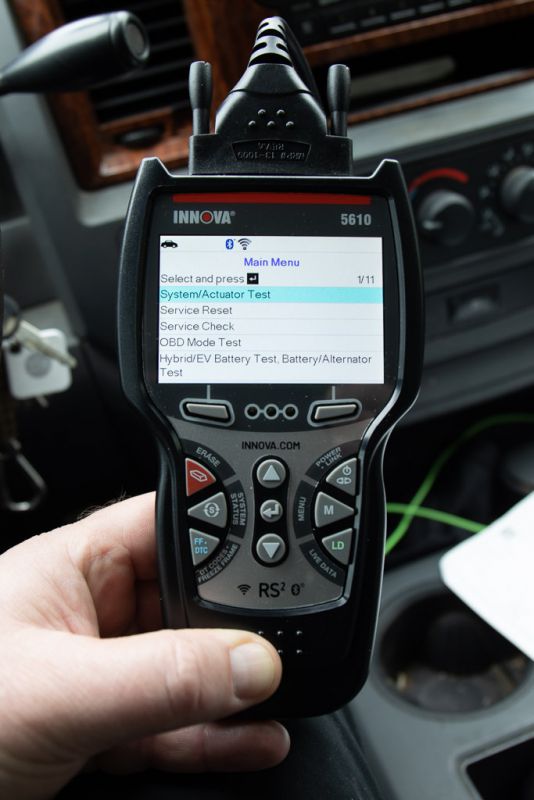 This is not a tool that will tell you to replace a particular part. Often the codes simply tell you which system has a problem, and the specific code may help indicate which part you need to troubleshoot.
What I like
Extensive monitoring and testing options
Easy to use controls
Detailed manual
What I'd change
Something this complex really could use a printed manual instead of a 106 page PDF manual.
Final thoughts
If you're a mechanic or car enthusiast, a tool like this is an absolute must with modern computer-controlled vehicles. I know it will help me, as I have the ability to do some troubleshooting. It identified all of the problems that I knew my truck had and an additional EGR problem that I thought was fixed.
Price: $329.99
Where to buy: Innova and Amazon
Source: The sample of this product was provided by Innova.