We use affiliate links. If you buy something through the links on this page, we may earn a commission at no cost to you. Learn more.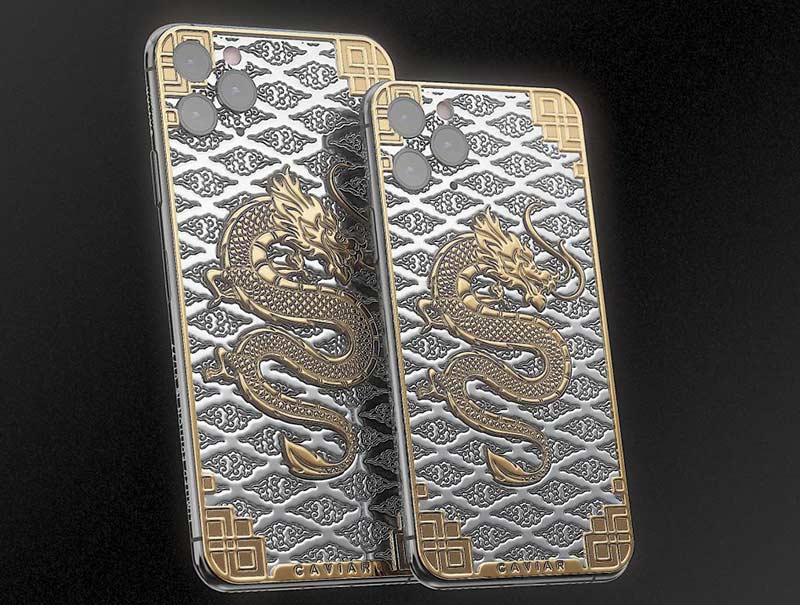 NEWS – These phones from the Russian brand Caviar will tick all of the your must have phone feature boxes if those boxes include insanely drool-worthy designs and ridiculously expensive prices. What are they? First of all, your first impriession might be that these are iPhone cases, but they aren't. They are actual limited edition iPhones that have specially designed backs that are made of luxury materials like the silver and gold.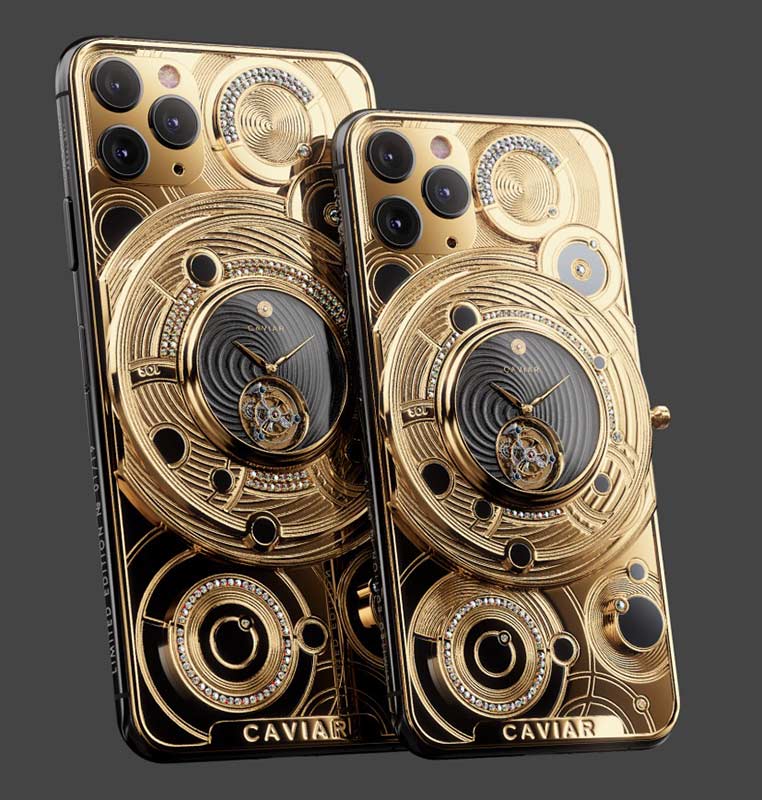 If gold and silver don't do it for you, they have designs with diamonds and a fully working mechanical watch on the back because why would you want to use the digital clock on the phone if you had one that looked like this one built right into your phone?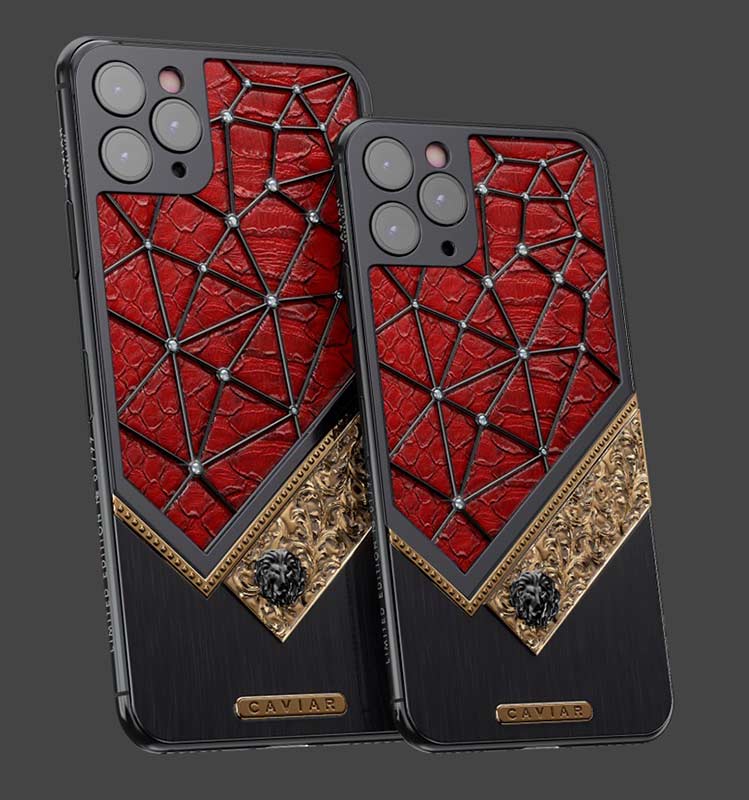 Caviar offers a large selection of designs that range from incredibly guady, to this one above which is in their Zodiac series, but to me, it looks like Spiderman.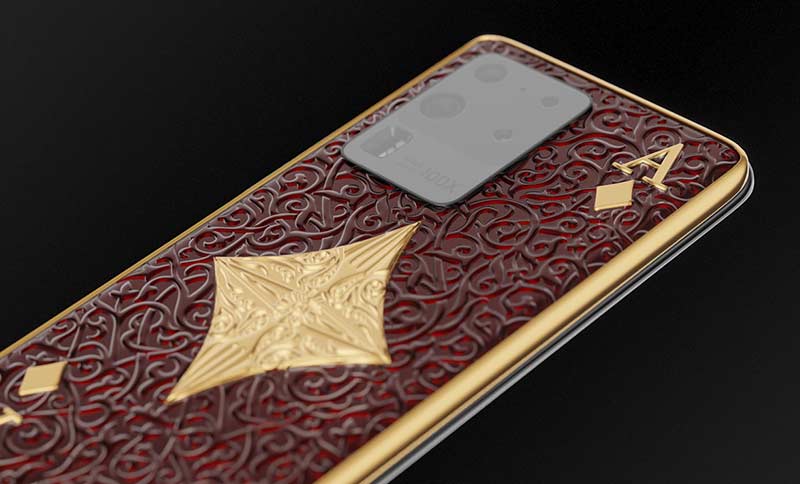 And if you're not an iPhone fan, they have brand new Samsung Galaxy S20 series phones like the one above which has a back that is made of engraved red composite stone and pure gold because why the heck not!
Before you start searching for your credit card, don't. The price of these phones start at the low $4,000's, hit the price of a new car, and soar all the way up to the price of a small house at $92,000! So who would buy one of these phones? Oprah or some other billionaire who uses 100 dollar bills instead of toilet paper? I have no idea. It makes no sense to me, but then I'm not rich, so I'm probably missing the whole point. For more info and a lot of pretty pics, head over to caviar.global