We use affiliate links. If you buy something through the links on this page, we may earn a commission at no cost to you. Learn more.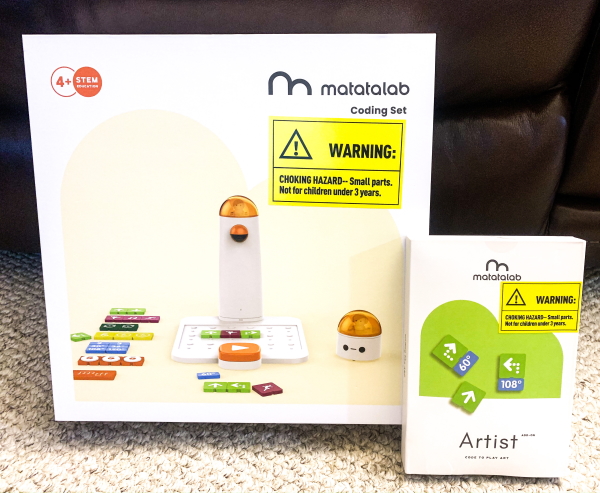 REVIEW – The toys and tools that are available for kids today are much more advanced than when I was a child. My kids who are 4 and 5 years old do schoolwork and homework on tablets and also play several games that are way more sophisticated than anything that was available in my time. The Matatalab Coding Set for kids is an example of a STEAM kit that offers the kind of fun and educational option that children in these times can enjoy.
What is it?
The Matatalab Coding Set is a new STEAM experience designed for kids aged 4-9. It gives them the ability to use their imagination to create infinite possibilities using coding blocks, by controlling a robot car through coding algorithms.
What's in the box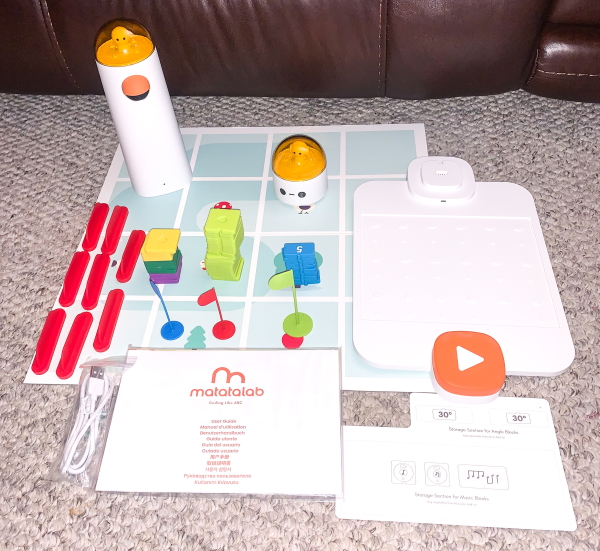 1 x MatataBot
37 x Pieces of Coding Blocks
1 x Command tower (Image recognition camera)
1 x Control board
3 x Family Challenge Booklets
1 x Double-Sided Game map
1 x USB Cable
Several Obstacles and Flags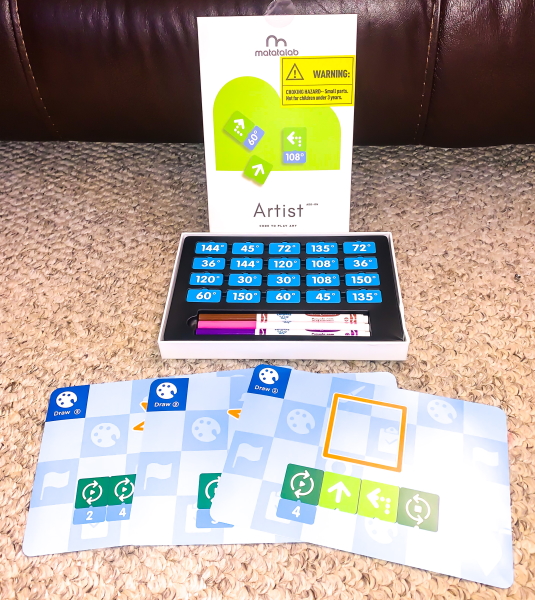 1 x Matatalab Artist Add-on
20 x coding blocks (Angle Function)
3 x washable markers
Design and features
Specifications:



The Command Tower is the main controller that connects to the coding/control board. It is also the transmitter that connects to the Matatabot. There is a blue LED on the lower front that indicates power and connection status. On the lower back, there is a speaker, power on/off button and the USB-C charging port.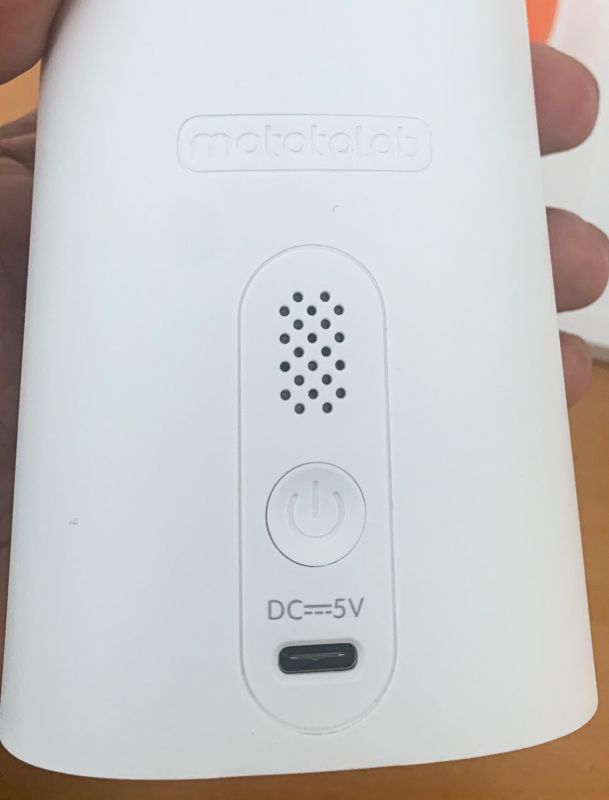 On the front of the Matatabt, there is a power on/off button, a USB-C charging port, and an LED status indicator. Underneath there is a speaker and the wheels and bearings that it rolls on. Once you remove the top, there is a receptacle for you to insert a marker for the drawing exercises.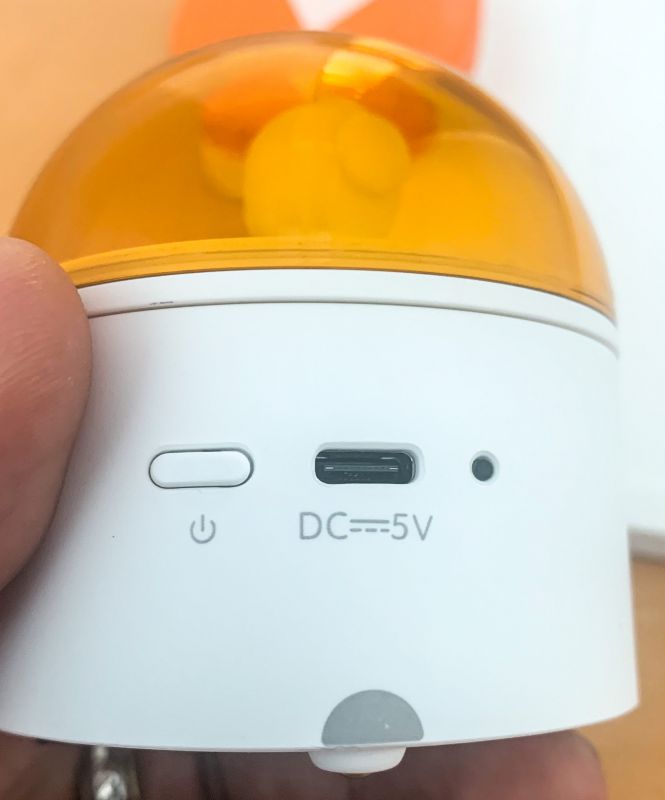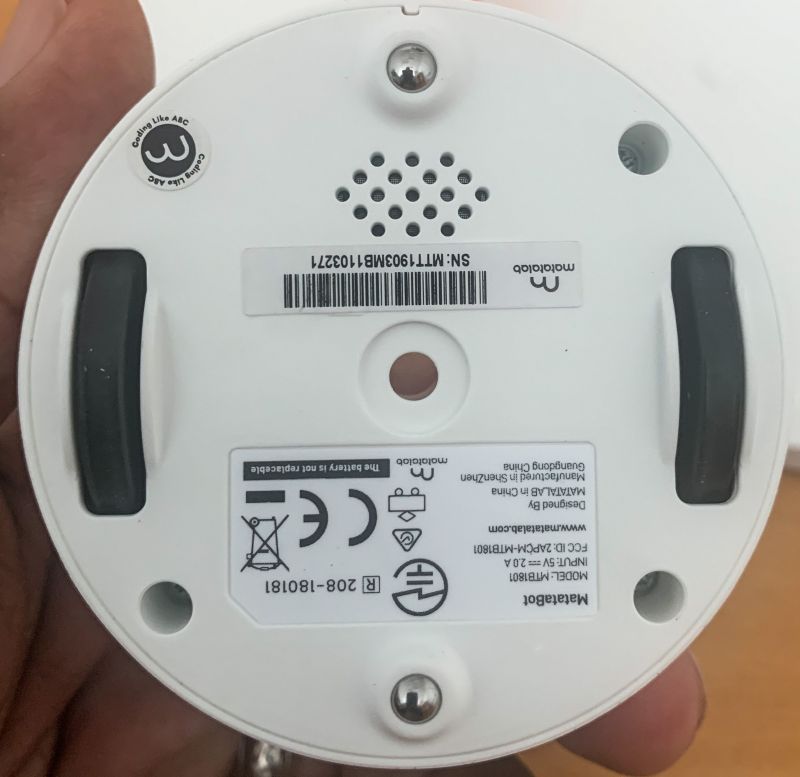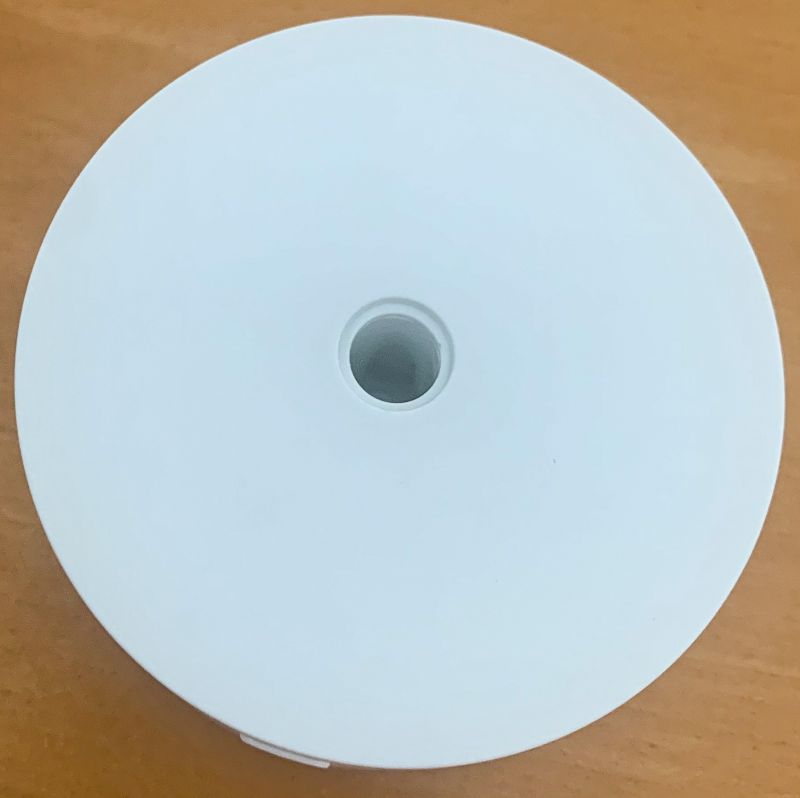 Also included is the control board that you place the coding blocks/tiles on (example if blocks/tiles shown below) to determine the movements/actions of the Matatabot. On one end is the connector for the Command Tower, and on the other end is the start button.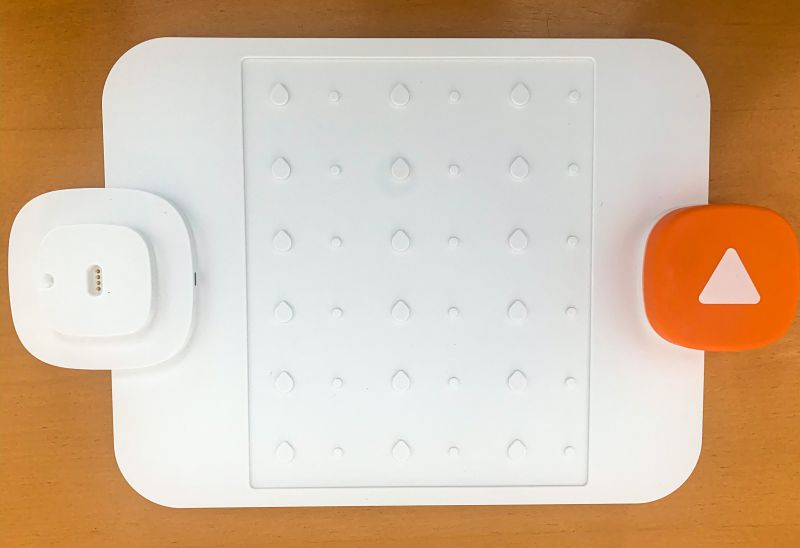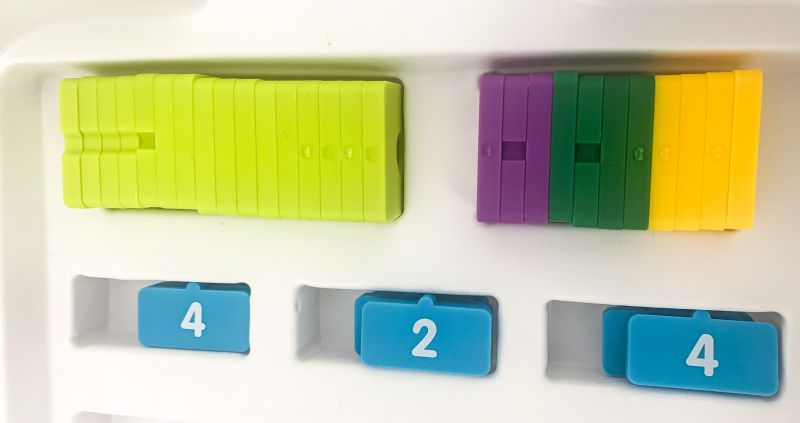 A double-sided game map board is also included. You can create and play various games/challenges on either side.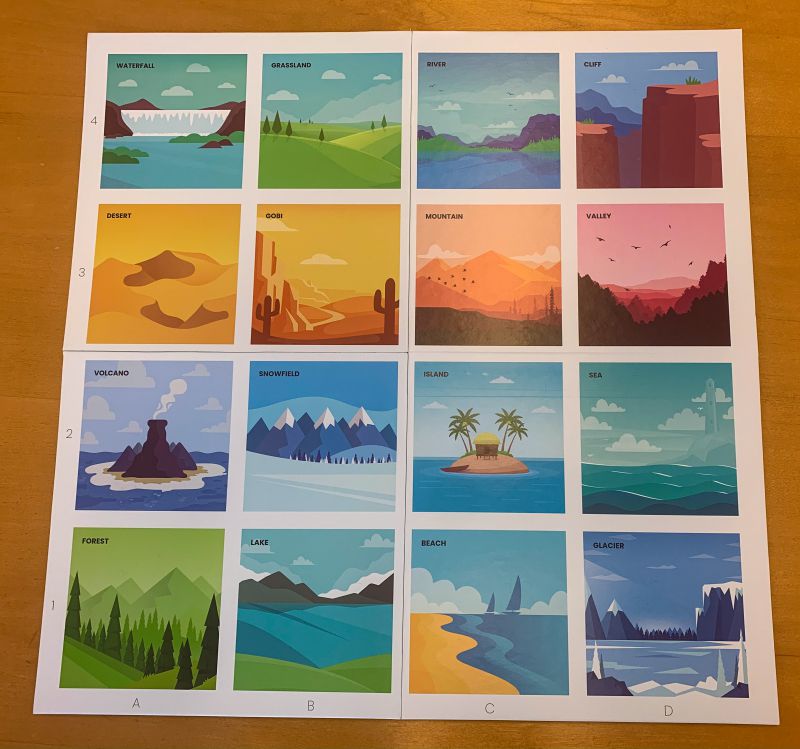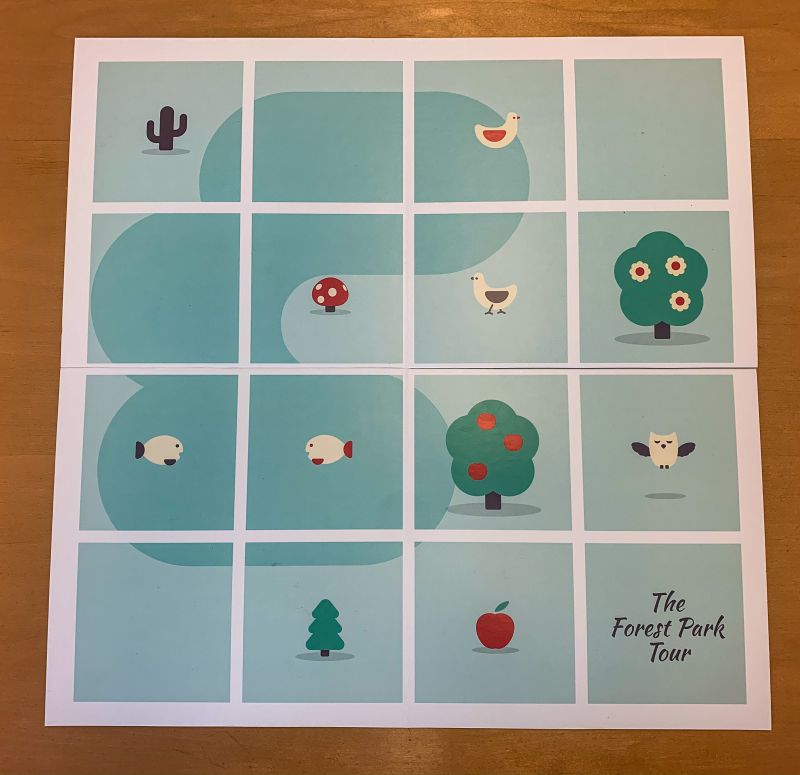 Performance
While the coding kit and its functions are not difficult to understand, it required that I explain it a few times to my kids primarily because the manual is not great in regards to laying out a step by step process. My kids understood it relatively well once I explained its functions. Initially, you have to charge both the Command Tower and the Matatabot and then you are ready to go. Each tile provided has a function. They include movements like straight, turn, turn at a specific angle, rotate, and some are sound tiles that instruct the Matatabot to play music or to make a sound, etc.
The following is a basic coding block/tile set up: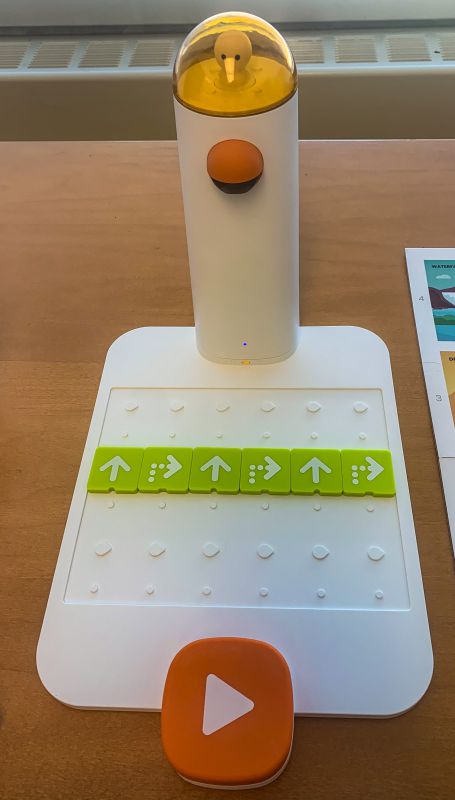 The next setup is a bit more involved.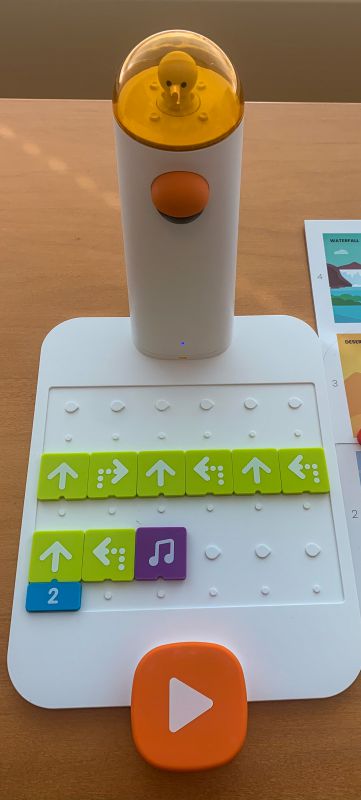 This final example is drawing using the pen and a tile from the Artist Add-on kit along with blocks/tiles from the Coding kit: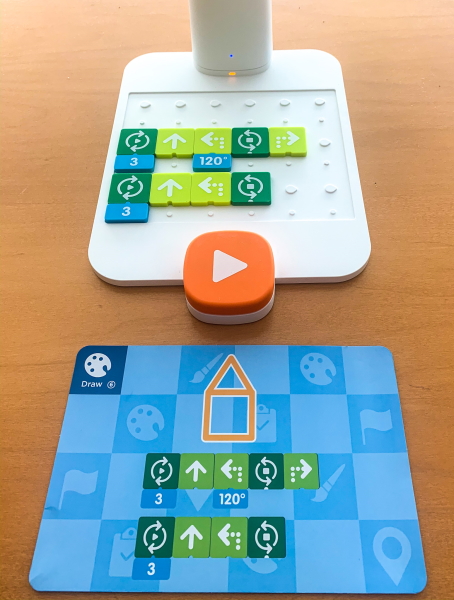 https://youtu.be/RaRifD_Bt7o
There are many other variations of games and drawings and other activities that can be performed with this coding kit.
What I like
The build quality of the kit
The simple coding once you understand the functions
The design possibilities and fun for kids
What I'd change
Needs a much better manual with better instructions and bigger print
Final thoughts
The Matatalab Coding Set for kids provides great fun for kids while teaching them the basics of the relationship between what can be defined as coding instructions and the results of the instructions. I think it is good for developing coordination and understanding of input/output. While the kit works well, it is a bit pricey considering the price of the add-ons as well. Regardless, it is a nice and fun kit to engage kids in a meaningful learning process.
Price: $199 (Artist Add-on $49.99)
Where to buy: Matatalab website and Amazon
Source: The sample for this review was provided by Matatalab