We use affiliate links. If you buy something through the links on this page, we may earn a commission at no cost to you. Learn more.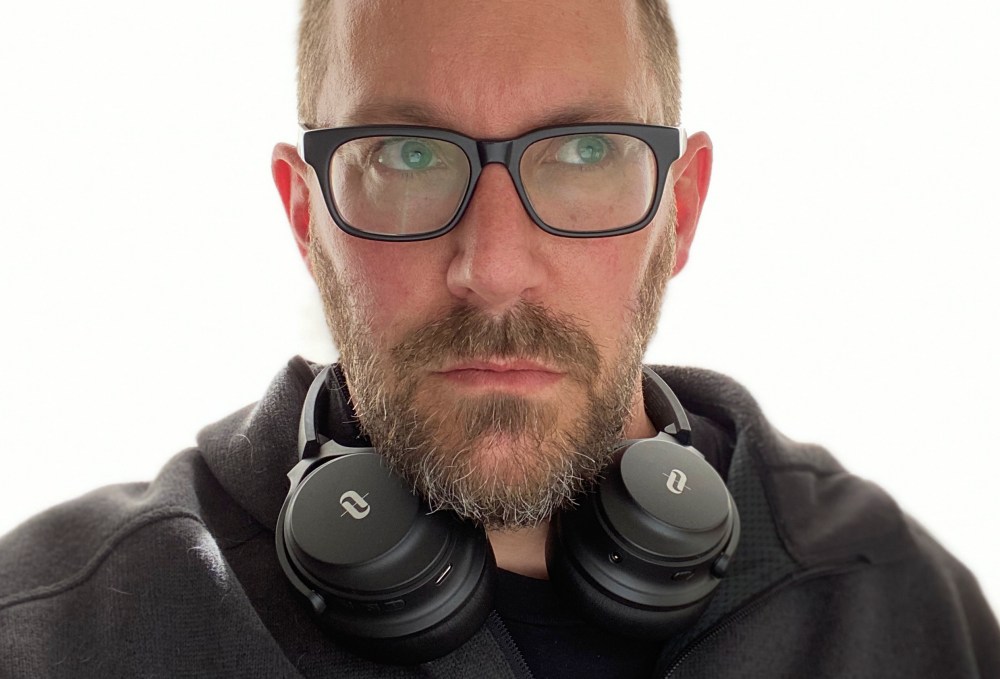 REVIEW – Good headphones used to cost a pretty penny, and you'll have no problem finding many that do. Adding active Noise Cancellation (ANC) just raises that price even more. That's no longer the case. There are many good headphones available, with and without ANC and at all price points. The new challenge is finding what works for you as it's nearly impossible to try some on without buying them first. Hopefully that's where the Gadgeteer can help. Let's take a look at the SoundSurge 85 ANC headphones from TaoTronics.
What is it?
The SoundSurge 85s are a pair of over-ear, active noise cancelling headphones from TaoTronics.
What's in the box?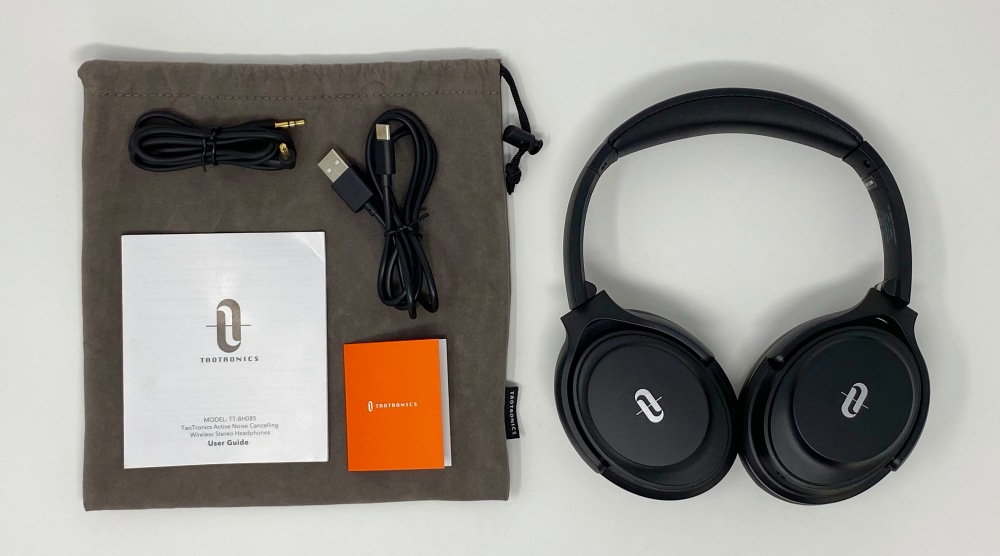 TT-BH085 headphones
USB-C charging cable
3.5mm Aux cable
Travel pouch
User manual
Thank you card
Hardware specs
Bluetooth: V5.0, A2DP v1.3.1, AVRCP v1.6, HFP v1.7 CVC8.0
Audio Codec: aptX, SBC, AAC
Charging: USB-C, 45 minute charge time
Battery: 750mA
Playtime: 40 hrs (25hrs with ANC)
Standby: 300 hours
Dimensions: Folded 6 x 5.5 x 3″, weight 226g
Design and features
TaoTronics has designed the SoundSurge 85s to be as comfortable and lightweight as possible.
They have thoughtfully crafted the curve of the headband and the ear cup hangers to to apply the right amount of pressure without being significantly wider than the wearer's head.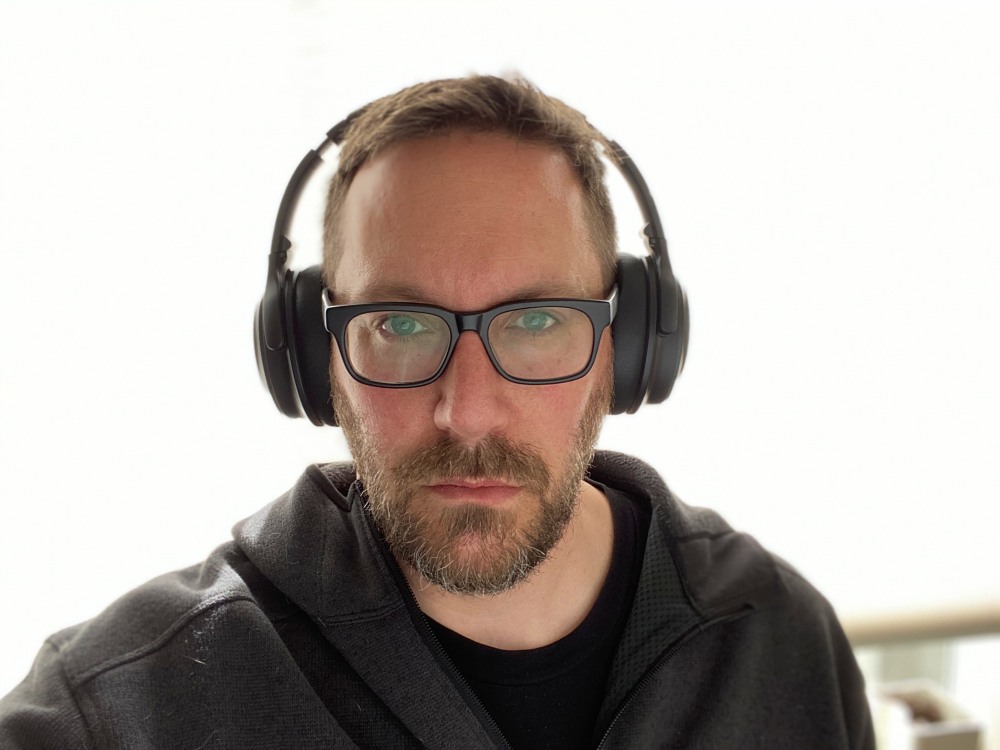 Each side of the headband is adjustable with 10 detents that hold their position well.
Never miss one of our posts again. Sent MON, WED, and FRI with the latest gadget reviews and news!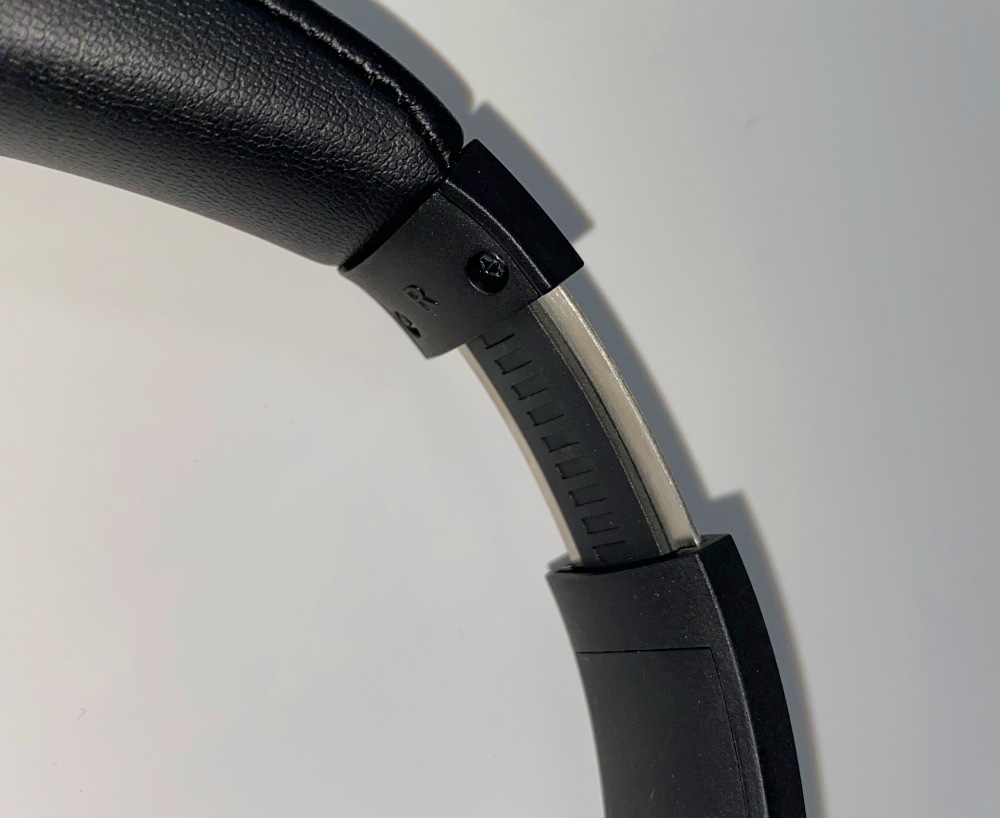 The ear cups rotate to have the cushions towards your shoulders when worn around the neck leaving room for your chin.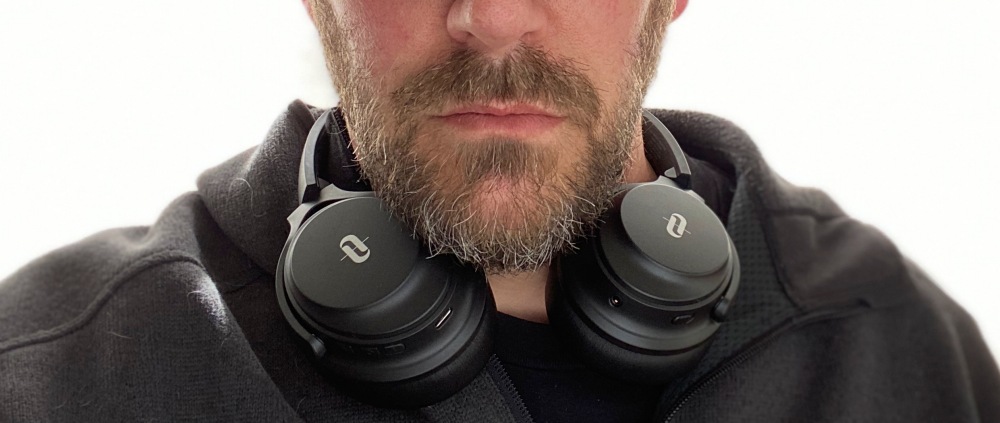 The ear cushions and headband pad are buttery soft synthetic leather with a soft memory foam that gently adjusts to fit.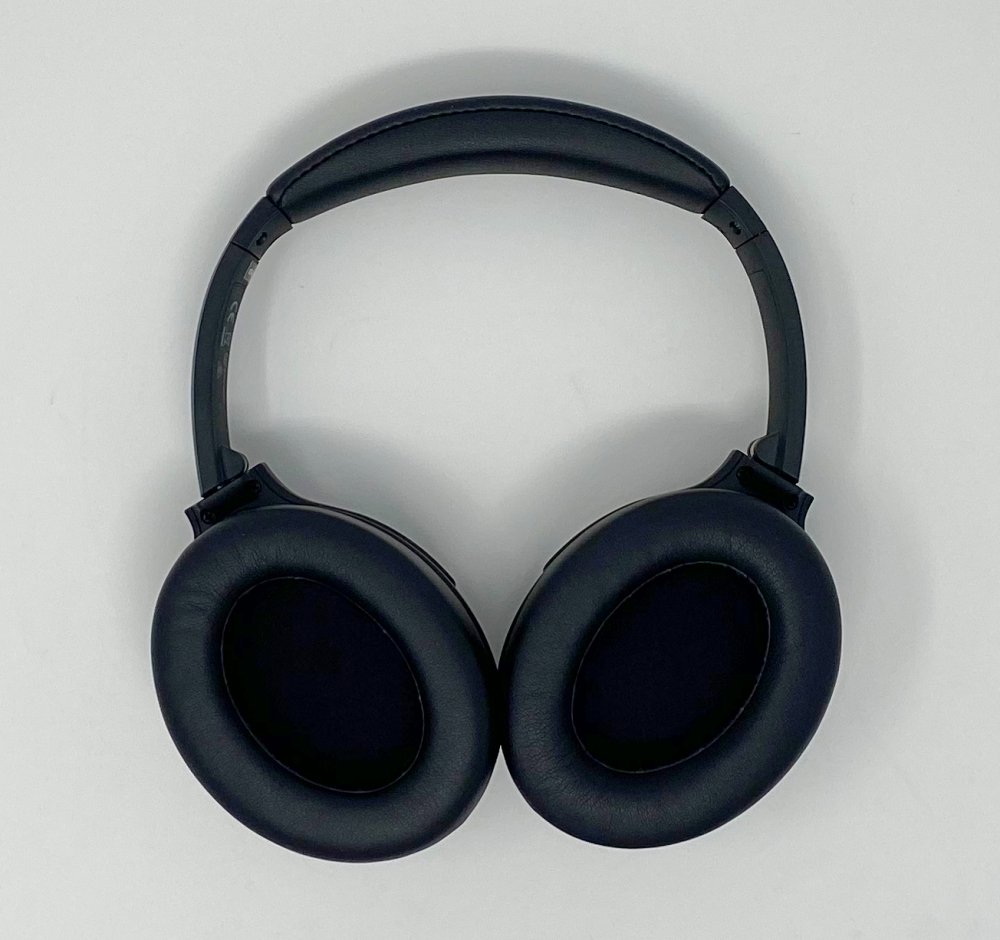 Inside the ear cups is soft synthetic covered foam that is audio transparent to let sound through, but cushion your ears.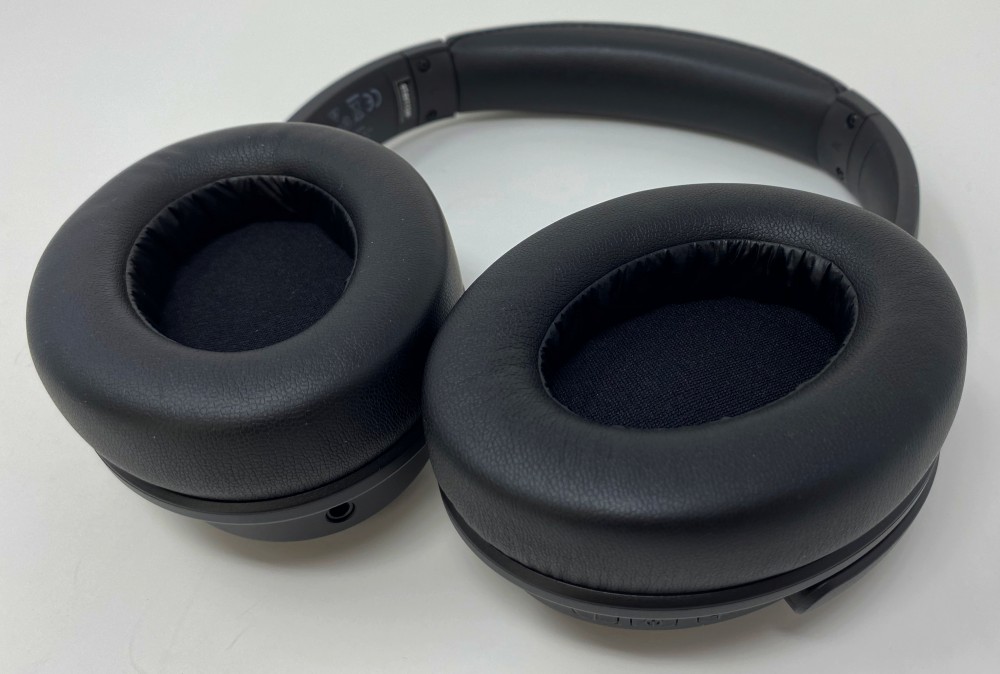 Controls and ports are laid out to have power, volume +/- and the charge port on the right ear cup while a physical ANC slide switch and aux input are on the left ear cup.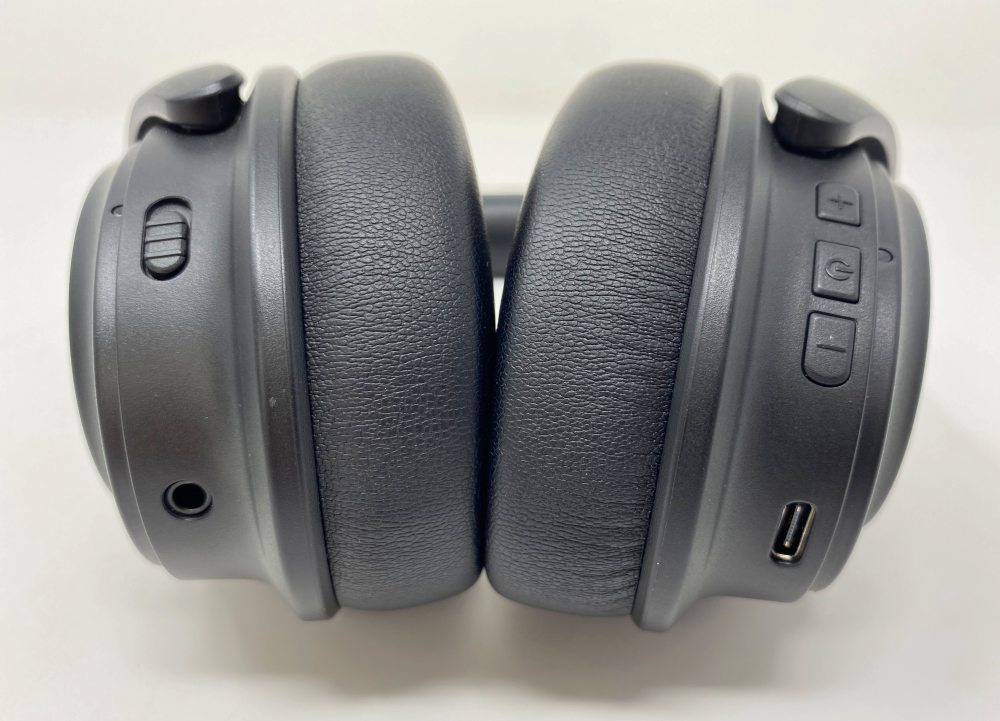 Setup
The SoundSurge 85s should arrive with a good charge on them already, but as with any battery powered electronics, it's best to charge them fully before first use. That's as simple as connecting the included USB-C charging cable to the headphones and a compatible wall adapter or port on your computer.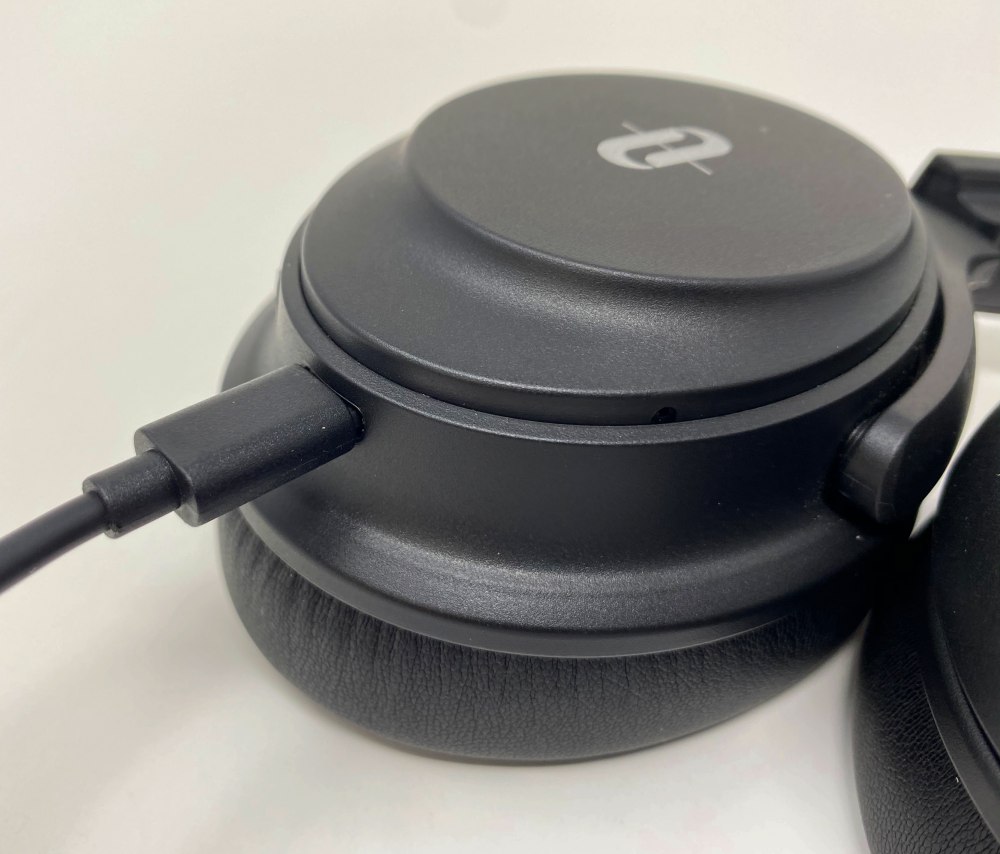 Locate the power button on the right ear cup, and put the headphones on. Press and hold the power button until you hear "Power on". Wait about 10 seconds and you will hear "Pairing" (the power LED will also be alternating between blue and red). You'll now be able to find the headphones on your phone or other device listed as "TaoTronics TT-BH085". Select them and pairing will be complete unless your device requires any additional steps.
To turn the headphones off, press and hold the power button until you hear "Power off". If you'd prefer to turn on/off while looking at them, you'll see a blue LED spring to life just to the right of the power button when turning on, and the same LED will show red when powering down.
The next time you turn on the headphones they will automatically pair to your device. If you'd like to pair them to an additional device, start with the headphones off and press and hold the power button through "Power on" until you hear "Pairing".
The SoundSurge 85s will always connect to last device you were actively paired to. They also can maintain two simultaneous connections. This is great for scenarios where you may want to be connected to your laptop and phone. To switch one of those out for a different one, you'd need to disconnect one first.
TaoTronics has made using ANC very easy by placing a physical slide switch on the left ear cup. In the on position, you'll see a blue LED next to the switch and hear the change in a audio profile.
The power button doubles as a play/pause button as well as an answer/reject phone call. The volume buttons work as expected but with about a full second delay in actually changing the volume. Long presses on volume up forwards to the next track while volume down rewinds to the beginning of a track or the previous one depending on where you are in a song.
To use the headphones with the aux cable, connect the cable to your headphones on the left ear cup and to your audio source. This works without power on the headphones and you can decide to use ANC or not.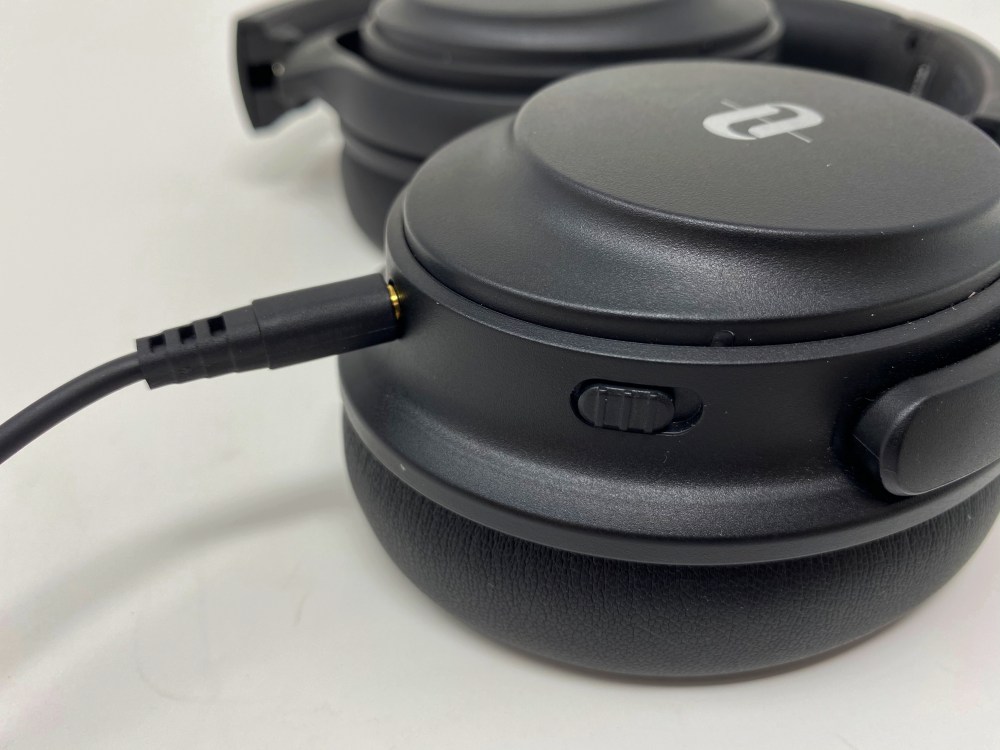 Performance
A good set of headphones is going have different requirements for each user. For me comfort is a huge factor as I tend to wear them for longer periods of time. It might be focusing at work, getting lost in music or movies or drowning out airplane noise.
TaoTronics knocked it out of the park here for me. They're super lightweight, adding minimal heft to your backpack. On the head, they're barely there and yet the tension is perfect; just the right balance of clamping force to stay put without feeling loose. Around the neck is great as the soft cushions rest on your collarbones.
So how do they sound? Pretty darn good. Do they outperform expensive headphones? I'd say they're a little muddy compared to the $250 plus headphones out there, but at a street price of around $45 these sound great. As a result accidentally leaving them behind on a bus or plane will not be as much of a gut punch, or a hit to the wallet.
They handle phone calls well enough. Just press the power button to answer the phone, or press and hold to decline and send to voicemail. With over ear headphones it can be hard to hear your own voice so I end up pulling one can partially off an ear so I don't end up shouting.
Something I hadn't seen before; the power button is disabled when the aux cable is connected. Actually, if your headphones are on, connecting it will power them off. Makes sense as they don't need to be powered and the ANC has it's own power circuit.
The ANC cuts outside volume 40-50% by my guess. In a quiet room with tv dialogue on, it knocked the volume down, but didn't make it go away. You won't be able to outright block out sounds, but toning them down might help a lot.
They fold up pretty small in nested fold, or flat style if you're looking to optimize space differently.

What I like
Comfort. Light weight to how they fit on the head
Price. Seriously low cost for the quality
Looks. Simple, stealth and minimal logos or branding
Sound. More than good enough for the cost
What I'd change
ANC could block a little more
Would like to hear my own voice in ear when on phone calls
I'd prefer a USB-C to USB-C cable, but it's a small nitpick
Final thoughts
It's hard to argue with $50 over-ear headphones that sound good and have ANC for louder environments. They may not have a Beats or Bose logo on the cans, but I'm betting you can think of a number of things you might put the difference in dollars toward if these meet your audio needs. My guess is these just might.
Price: $54.95
Where to buy: Amazon
Source: The sample of this product was provided by TaoTronics