We use affiliate links. If you buy something through the links on this page, we may earn a commission at no cost to you. Learn more.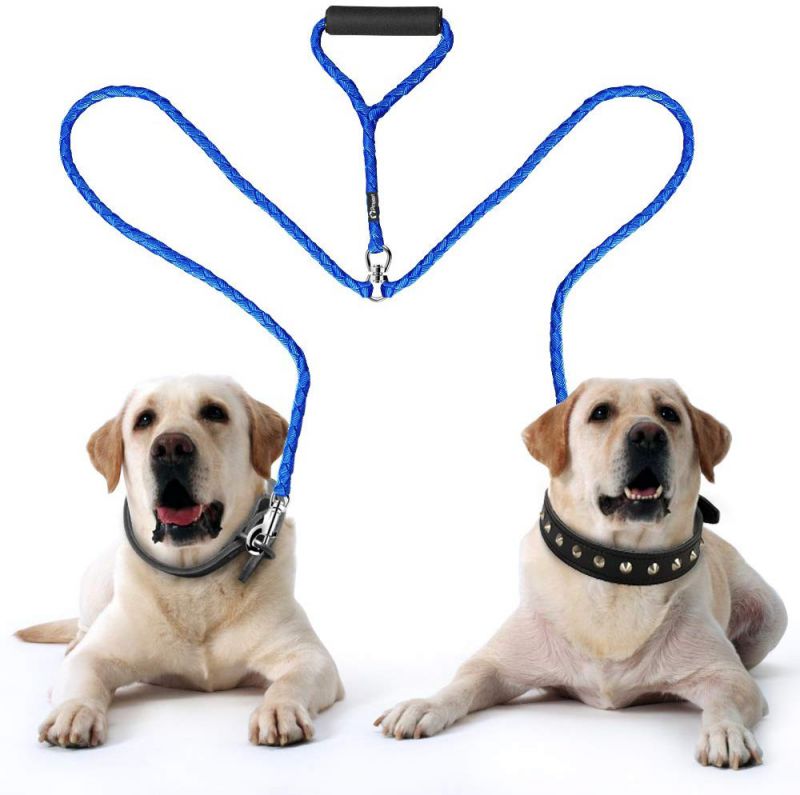 NEWS – The first time we tried walking our two dogs together, it could have been a YouTube hit if anyone was filming. It was crazy, with two leashes and two dogs, accompanied by three humans trying to wrangle them, constantly tangled up and tripping over each other. 
Bummed that I may never be able to walk my two pups on my own, I got a double dog leash from Peteast. It's $9.99 on Amazon, rated 4.5 out of 5 stars with more than 1,000 ratings.
This leash is great if you like being nearly tripped by a puppy who keeps sneaking up behind you and making you jump like you're doing double-dutch as you try not to faceplant into the sidewalk. The same tripping-hazard puppy also got flung forward more than once by her much heavier sister who's easily excited by squirrels.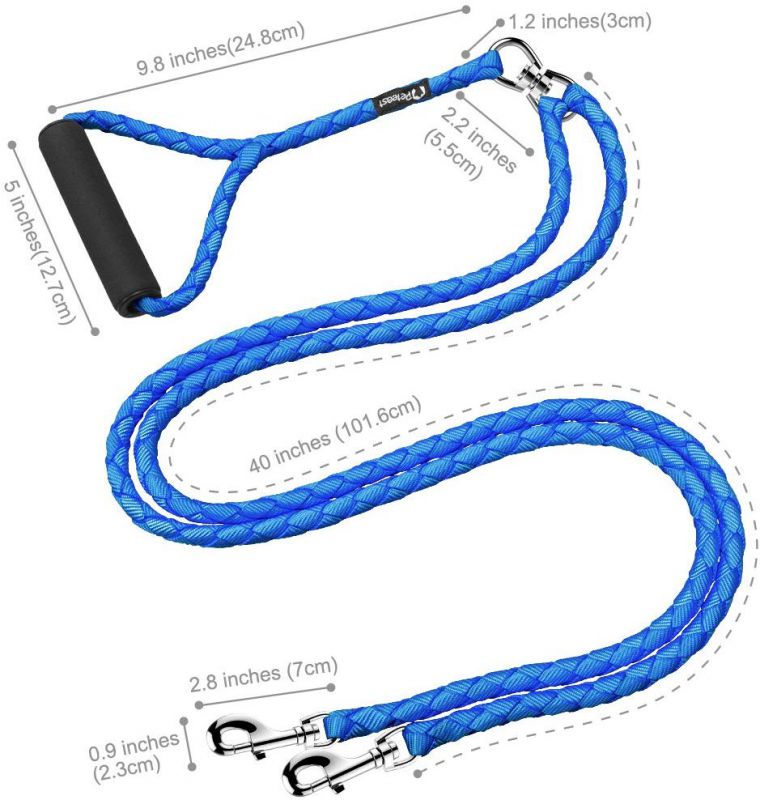 We'll try it again when my second dog is older, stronger and better at walking on a leash. If your dogs are roughly the same size as one another, on the calmer side and good at walking together, I predict you'll have a much better experience. 
Unfortunately, I'll need to hang up this leash. At least for a while.