We use affiliate links. If you buy something through the links on this page, we may earn a commission at no cost to you. Learn more.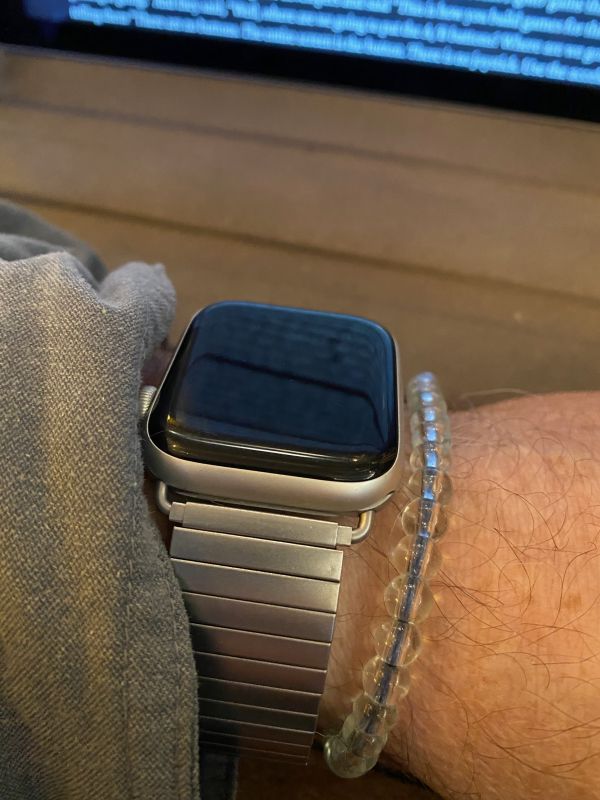 REVIEW – Bands for the Apple Watch have become yet another cottage industry spawned by a technology product, right on the heels of iPhone cases, screen covers, and USB chargers. One of the most nostalgic entries into this category I was recently sent is the Twist-O-Flex band from Speidel. I've been wearing it pretty much exclusively for a few weeks now and am ready to report.

What is it?
A metal expandable link band for the Apple Watch.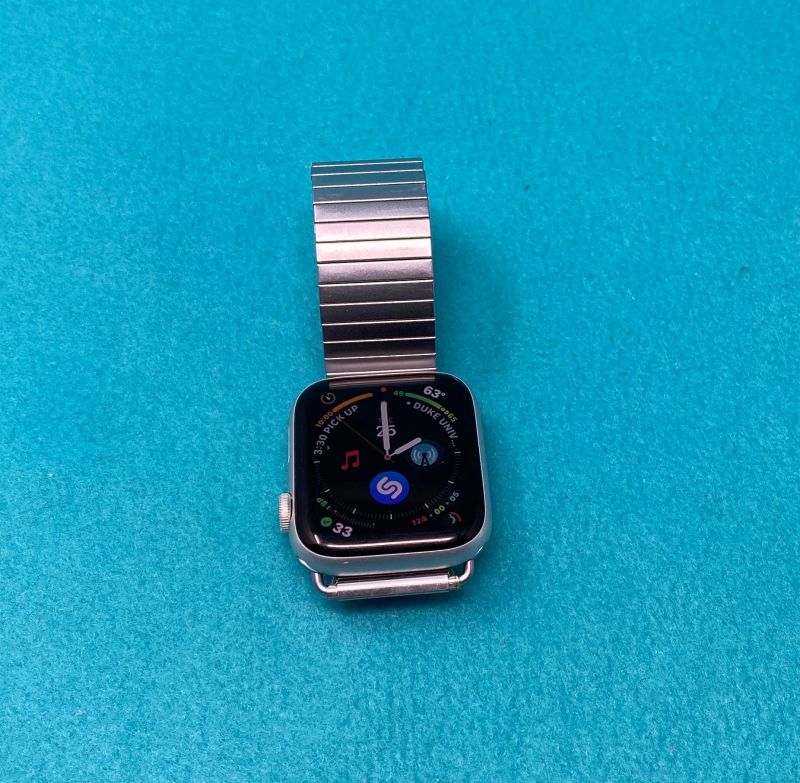 What's in the box?
Band
Extra links (if requested)
Instructions for adding or removing links

Design and features
The Speidel Company has been making watch bands since 1904. During this time, I believe it's safe to say that the Twist-O-Flex style, which was introduced in 1959, has become their most well-known product. Back in the day, it came in many different finishes and styles and was promoted in newsreels and on TV by famous actors. They now make it for many of the most popular wearables, from Apple Watches to FitBit devices.
When I was in what is now called Middle School, I was given a watch for some occasion and saved up my money in order to buy a Speidel Twist-O-Flex bracelet for it. Several of my friends had one, and I envied their ability to have the equivalent to a fidget spinner that the teacher couldn't take away because it was just a wristwatch. I'm happy to report that the current generation is just as much fun and looks just as nice on the arm as the models of yore.
The extra benefit of this model is that, rather than those maddening spring-loaded band bars all watch lovers hate, this one has attachment bars for the Apple Watch. See elsewhere on the web for in-depth discussions of this feature, which has become one of those "obvious" design features of Apple innovation. When it's the work of 10 seconds to switch out your watchband, you tend to get a lot of different bands, because – why not?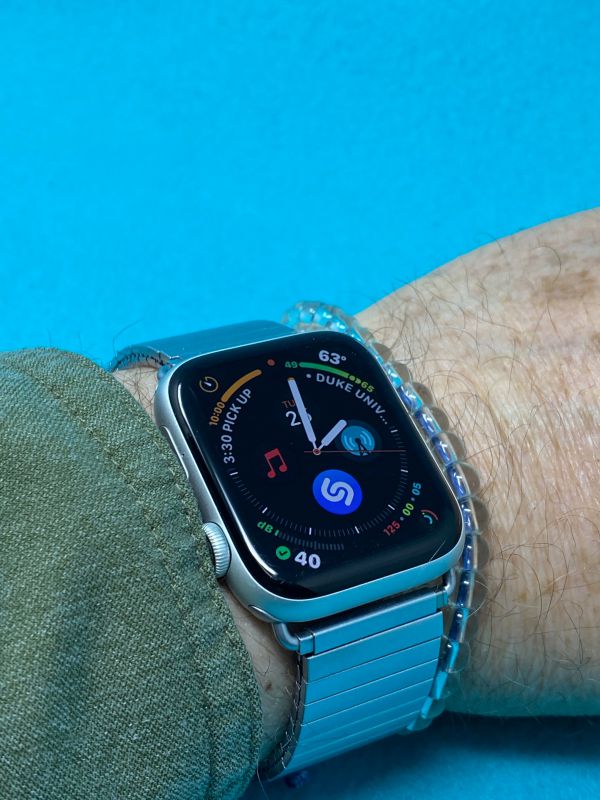 Performance
The outside of the band I was sent is a brushed, satin-finish metal (aluminum?) that blends with my silver aluminum Apple Watch perfectly. (It is also available in a black matte version and a finished called silver. Not sure if this is polished or matte.) The inner surface is polished, which makes it feel cool to your wrist when first put on. (I wear my watch all the time, except when showering or charging it, so it has to come off once a day, at least.)
With metal bands, many folks are (rightly) concerned about whether or not it pinches or pulls the hair on your arm. While not an overly hirsute fella, I do have a good bit of arm hair. I was pleased that this band has not changed from what I remember as a kid – it doesn't pinch or pull on hair or skin.
The one thing I found that was irritating is that the weight of the band makes it balance oddly on some charging stands, so care needs to be taken to ensure it is charging. The Milanese mesh band I usually wear is more fluid and "drapes" better, so it doesn't tend to influence this as much. (Charging an Apple Watch with any type of continuous bracelet without a stand is touchy, at best.)
I was originally sent a band for the smaller (38-40mm) watch model. (It's shown on top in the photo below left and on the right in the photo below right.) When they sent the replacement for my 44mm model, I noticed that the band itself is the same width, and only the fittings are changed. While this doesn't bother me, I wonder if it makes the band seem larger or bulkier on a 38-40mm model? Either way, the springy mechanism used in the link that connects to the Apple Watch lug keeps the band centered perfectly at all times.
What I like
Multi-directional flex
Fits Apple Watch
The Brushed finish matches the Aluminum model nicely
What I'd change
Adding or removing links is very tedious or requires a jeweler
The loop that connects to watch has a lot of play laterally.
The weight of the band makes it balance oddly on some charging stands, so care needs to be taken to ensure it is charging.
Final thoughts
The Apple Watch has changed the wearable market. They now account for more sales than the entire Swiss market from all manufacturers. While this seems crazy for a product only in its 6th iteration, it's going to continue to draw in band makers old and new. I personally am glad to see Speidel embrace this new technology, as well as the other fitness bands and gadgets that are re-shaping our lives. If you're wanting a tried-and-true product to pair with your newest gadget, they offer a great piece of history along with solid functionality and if you don't have an Apple watch, check out their bands for other watches.
Price: $50.00
Where to buy: Speidel.com and Amazon
Source: The sample of this product was provided by Speidel.