We use affiliate links. If you buy something through the links on this page, we may earn a commission at no cost to you. Learn more.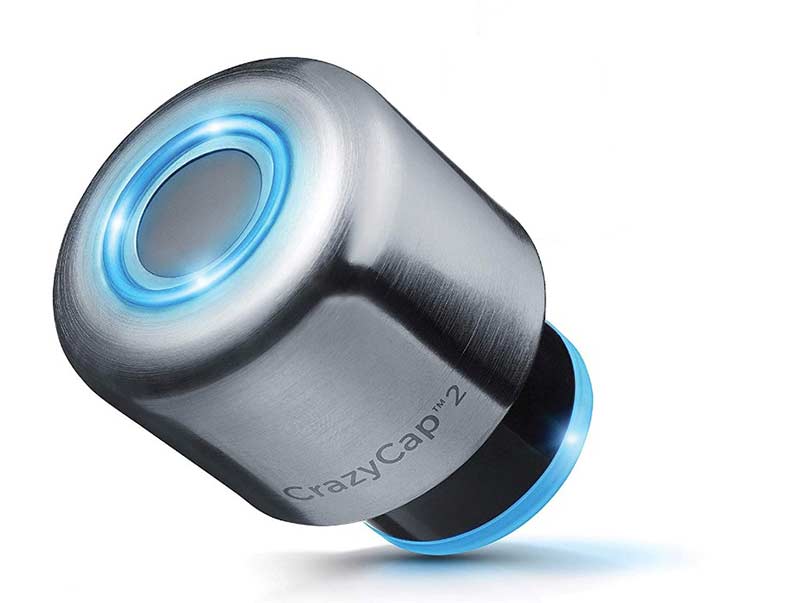 NEWS – Do you ever wonder if there are bacteria lurking in your water bottle? The CrazyCap has been designed to zap those fears and 99.9999% of viruses and bacteria with a simple touch of a button. This special cap uses deep UV-C LED light-ray technology to make your regular bottle of tap water safer to drink by penetrating the DNA of the viruses and bacteria to deactivates and turns them into harmless matter. Yum?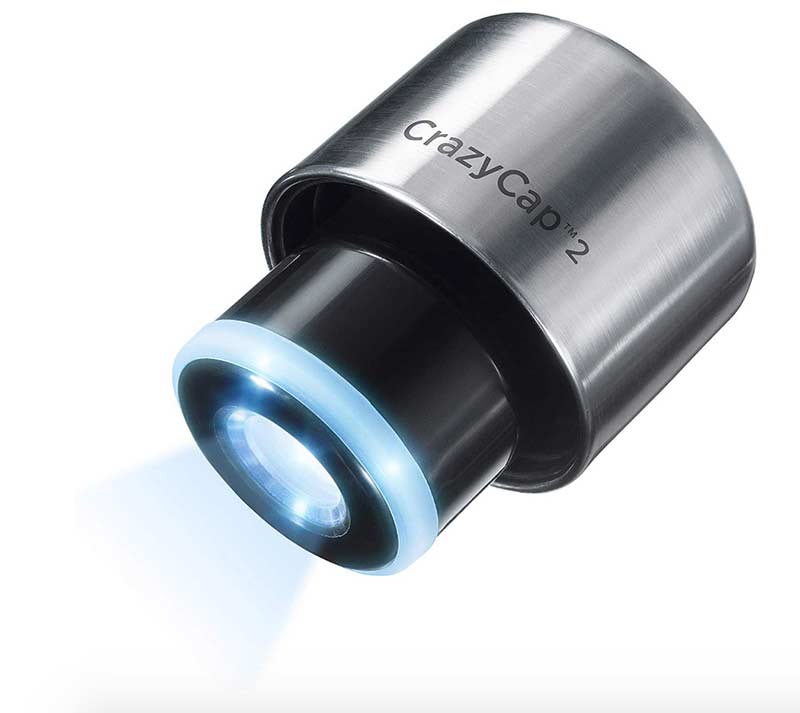 Sized to fit Mira, S´well, Simple Modern, Sfee, and most cola shaped water bottles, the CrazyCap has two sterilization modes. Normal mode is for tap water and you can use the Crazy mode to sterilize water from a pond, lake, etc.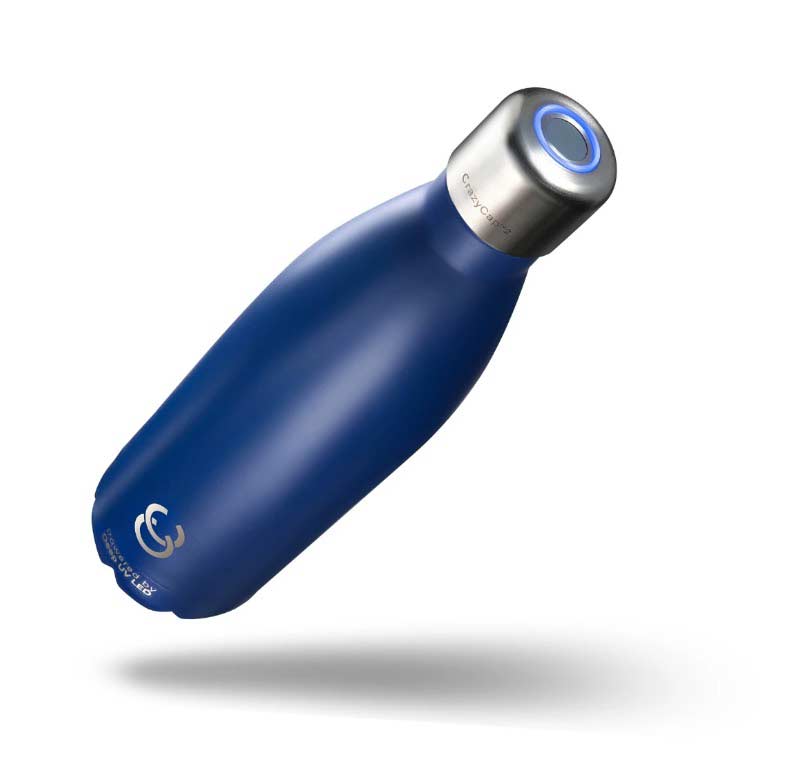 The CrazyCap will last for up to 500,000 water treatments and will run for a full week on one charge. You can purchase a CrazyCap with a bottle or use it with your own bottle. For more info head over to thecrazycap.com or Amazon, where you can buy one for $59.99