We use affiliate links. If you buy something through the links on this page, we may earn a commission at no cost to you. Learn more.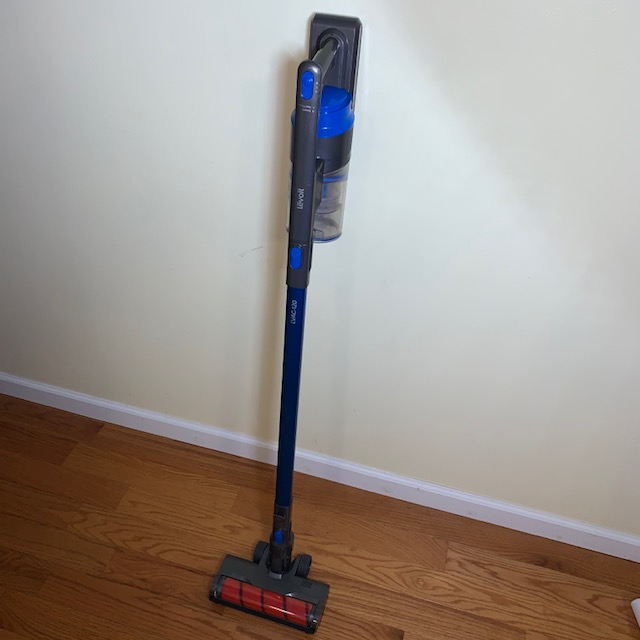 REVIEW – Like most, my home is center stage to the epic battle with dirt. With a gazillion cleaning weapons to choose, it isn't always easy or straightforward to find a good one. Let's give Levoit's model LVAC-120 Cordless 2-in-1 Stick Vacuum Cleaner a few cycles around the homestead to see what kind of damage it can do.
What is it?
Levoit's Cordless 2-in-1 Stick Vacuum Cleaner is a battery-powered device used for suctioning small debris and dirt from floors and other surfaces.
Hardware Specs:
Runtime: 20min/40min
Rechargeable battery: 2200mAh, Lithium-Ion
Charging time: 5 hours
Dust Bin Capacity: 2.1 cups / 0.5 L
Storage: wall-mount/self-standing
150W motor
10 kPa suction
Roller brush with LED lighting and serrations to sever accumulated hair
4 x 5.3 x 30.3 inches
15 pounds
Bagless dirt collection bin
Removable, cleanable dust filter
What's in the Box?
Vacuum handle\motor\battery assembly
Extension pipe
Powered roller head
2-in-1 Brush nozzle adaptor
Crevice nozzle adapter
Power supply
Punting base including wall anchors and screws
Cleaning tool
Quick-reference guide
Warranty card
Safety instructions
Manual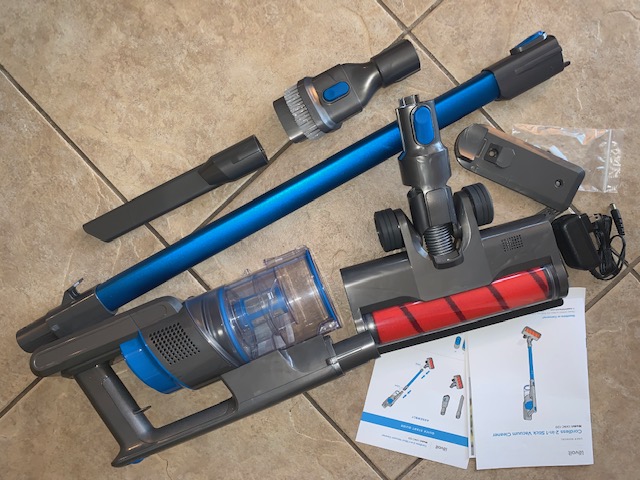 Design and Features:
Levoit's Stick vacuum arrived in a large-ish cardboard box inside a second box. All of the components were wrapped in plastic bags and nestled in cardboard comfort to prevent the oh-so-common bumps and bruises from being thrown from planes, trains, and automobiles.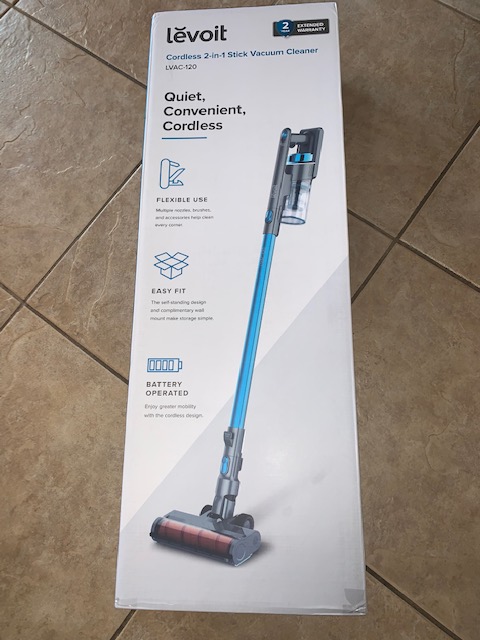 Assembly was a no-brainer. Parts fit together as they should.
A wall hanger is included capable of holding the vacuum in a "motor up" orientation.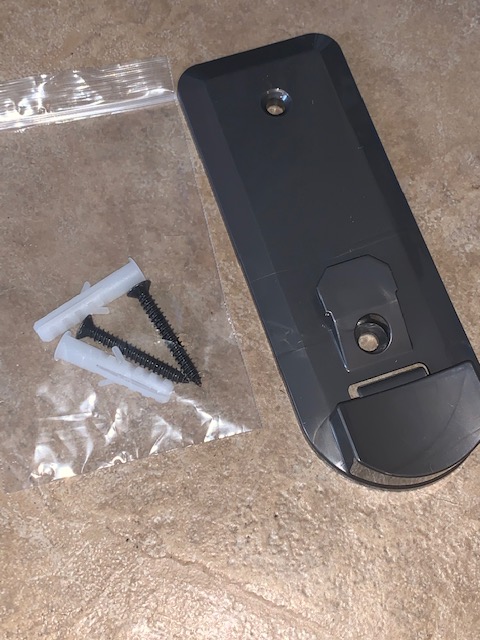 If you prefer, there is a hook on the extension bar permitting the vacuum to be stored "vampire-bat" style, upside-down, with the brush facing up.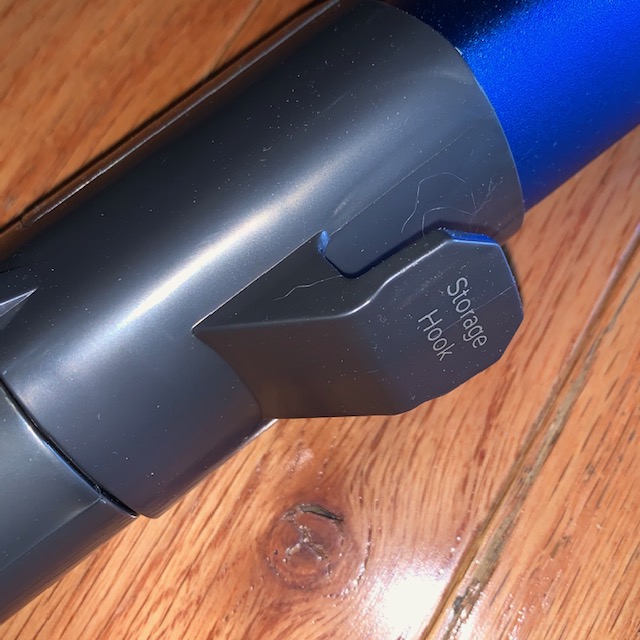 The charger is a basic "wall-wart" with a coaxial plug. Interestingly, the power supply is 26 volt at 400mA. It's an oddball voltage so using aftermarket chargers will likely be a no-no.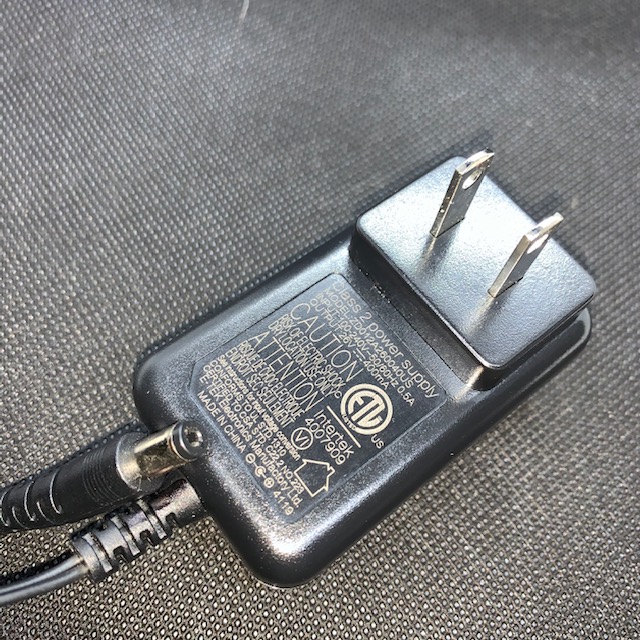 On the side of the motor assembly lies the power socket. It would have been welcomed if the plug could be affixed to the wall mount in such a way as to align with the socket to charge the vacuum when stored, eliminating the need to manually attach the cord each time.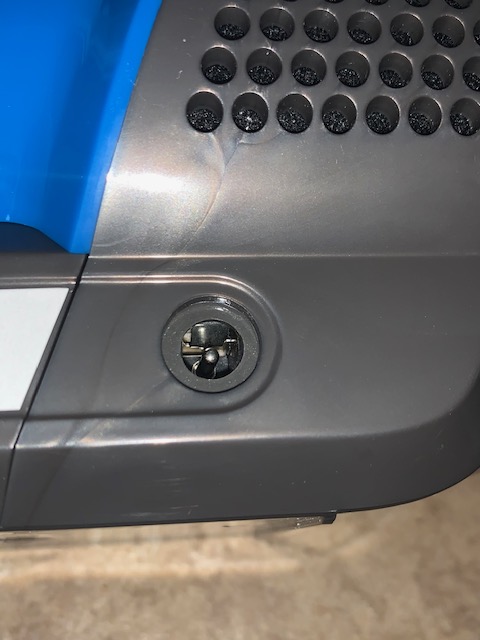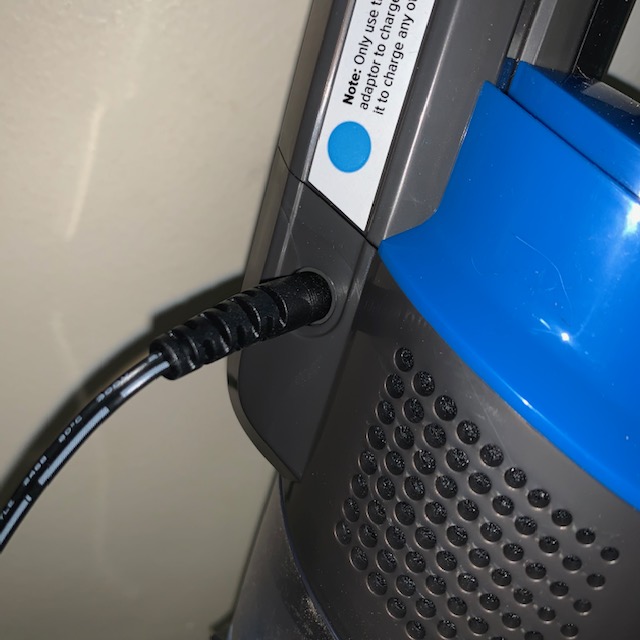 With the batteries at full charge, my tests averaged just over 22 minutes of run time at the vacuum's "carpets" speed. From dead empty, the vacuum took about 4-1/2 hours to fully charge. Five spiffy blue LEDs mark time, showing charge and discharge levels.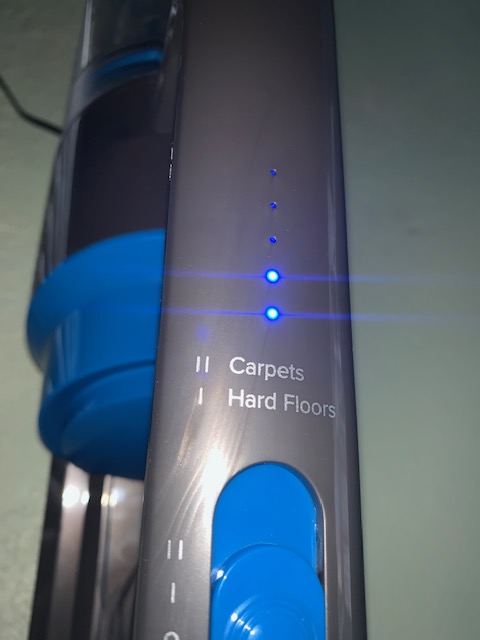 The vacuum handle is smooth and east to hold facilitating one-handed operation.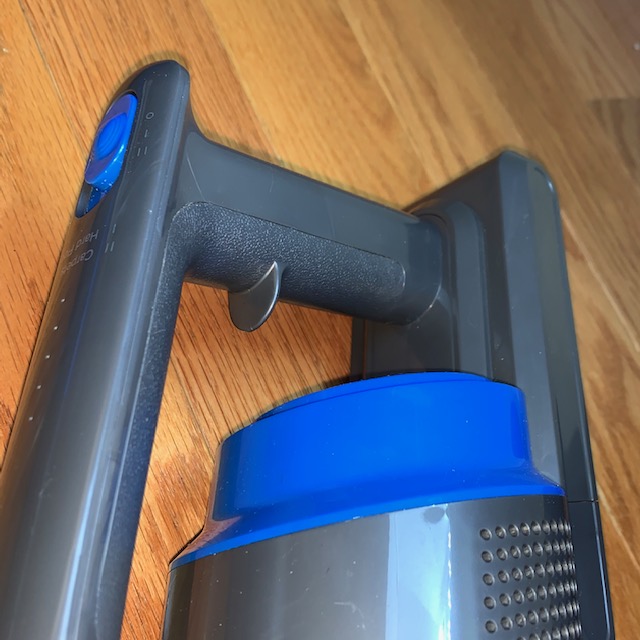 The vacuum head and extension bar are held in place with lever locks which are sufficiently secure to hold the tools in place, but easy enough to open to change the tools during cleaning. I found it was convenient to vacuum with one hand while holding the crevasse tool with the other. I switched to the crevasse tool when I wanted to more thoroughly clean joins where the wall meets the floor and other tight spaces.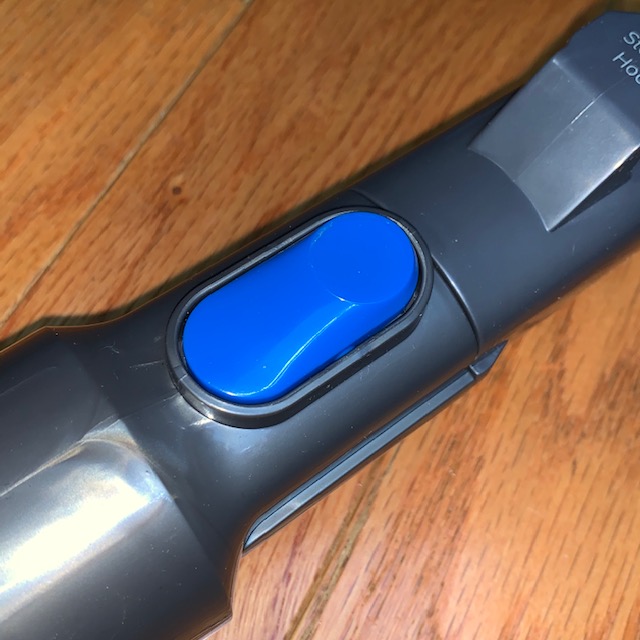 The powered head and tools can be used with or without the extension bar installed.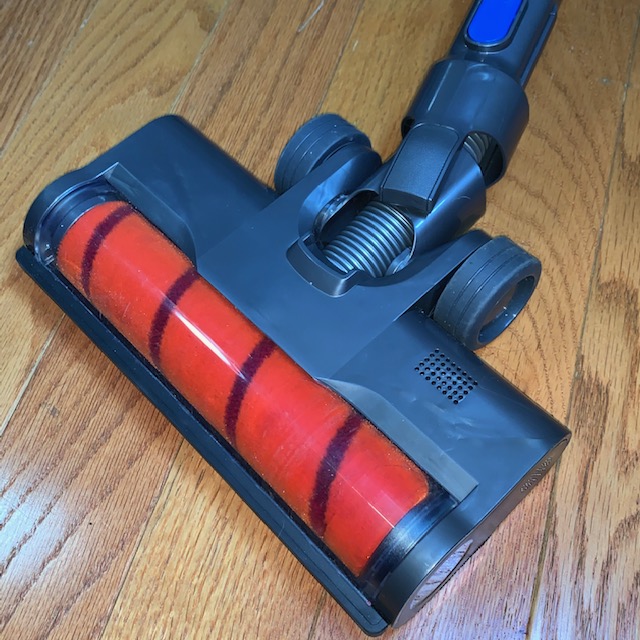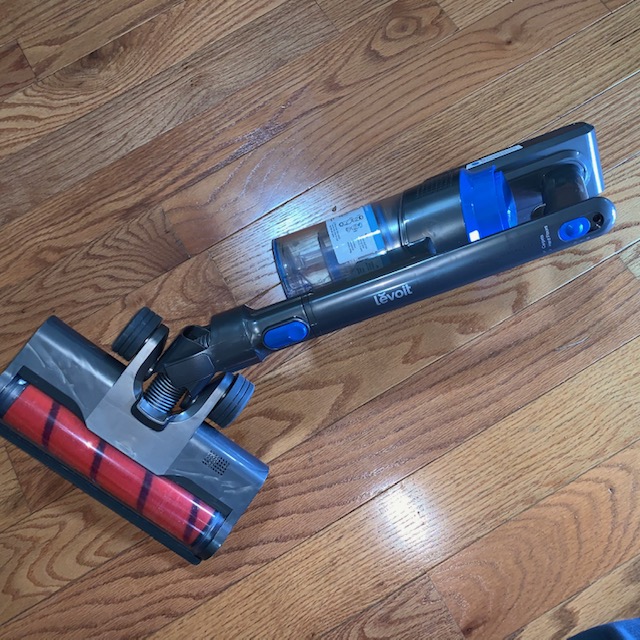 LED lights help eliminate those dust-bunnies that might be lurking in corners under the bed or sofa and worked very well. I wish all vacuums had them.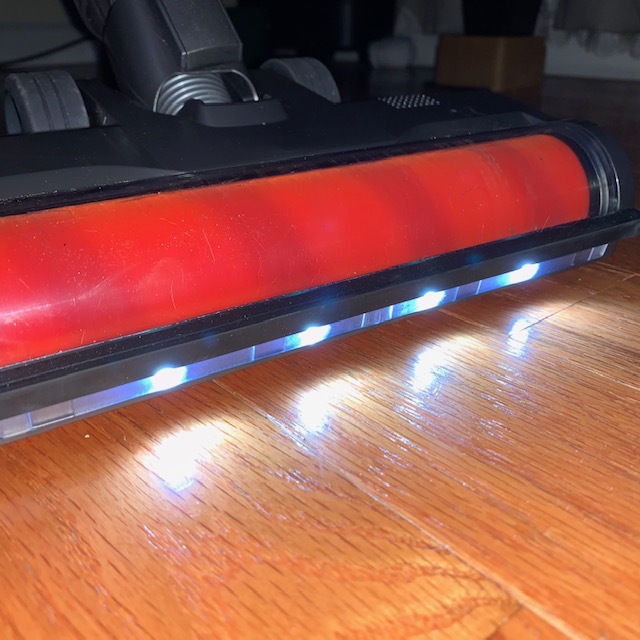 The power head's roller is made from a soft, fluffy material as opposed to nylon brushes.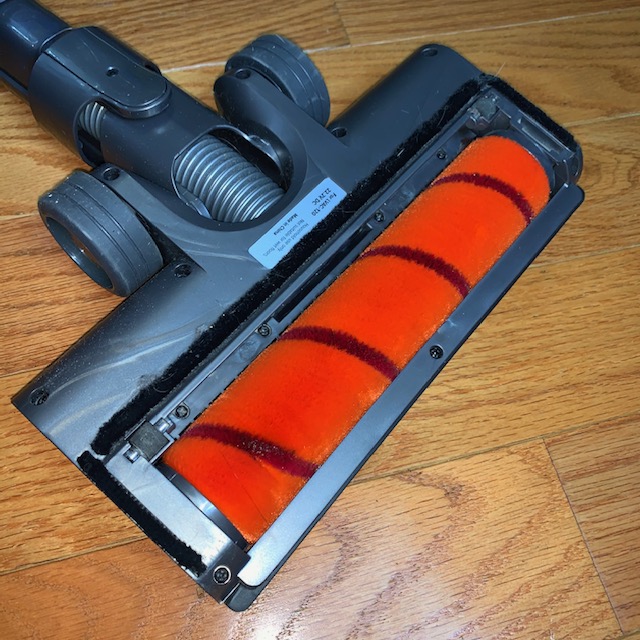 On tile and hardwood floors this design worked remarkably well. My cat tends to track her Cat Genie litter pan granules onto the floor. With my other vacuums, the spinning brushes fling the granules into parts unknown, but the soft roller bar in the Levoit vacuum head traps the granules and pulls them easily into the suction path. Additionally, the squishy bar is GREAT at picking up animal hair! I have a cat and house bunny and was pleasantly shocked at the amount of my furry friend's mane's that were captured. On carpets, I don't think the squishy roller worked quite as well for beating the dirt from the carpet fibers but overall, I prefer the squishy bar over brushes.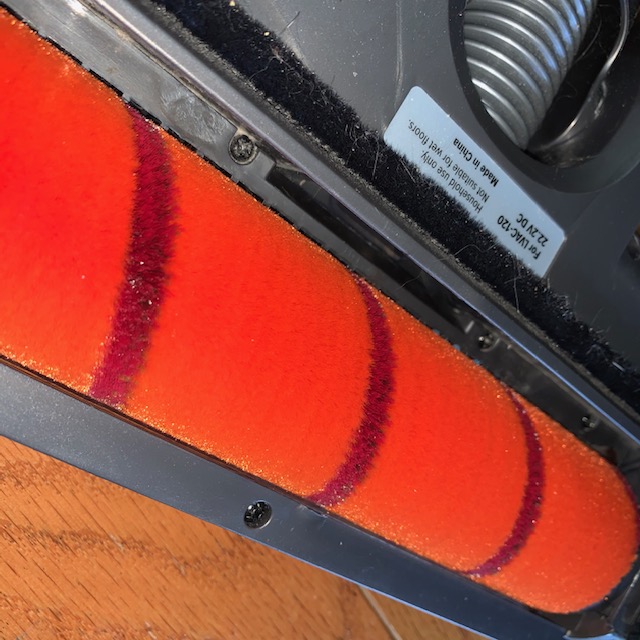 The 2-in-1 brush nozzle has a lock lever to prevent the brush from being pushed back into storage position during use, but it's not strong enough to do the job. With relatively light pressure, the brush retracted but functioned adequately for sweeping side to side.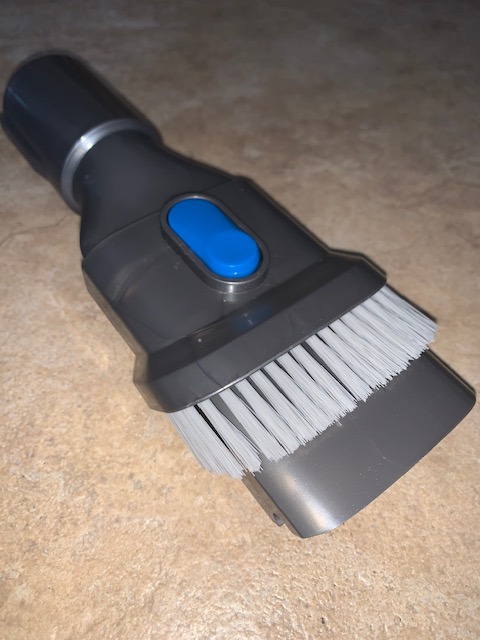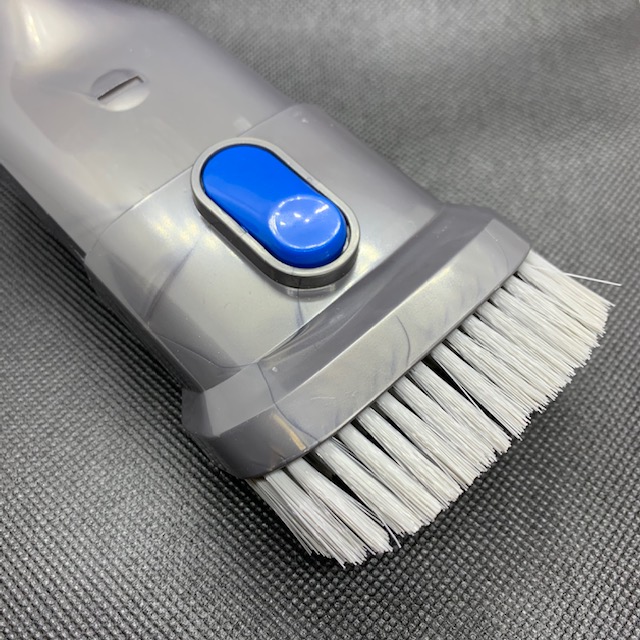 Also included is a narrower crevasse tool for seeking that cheese doodle that snuck between the shift lever and passenger seat during your last road trip.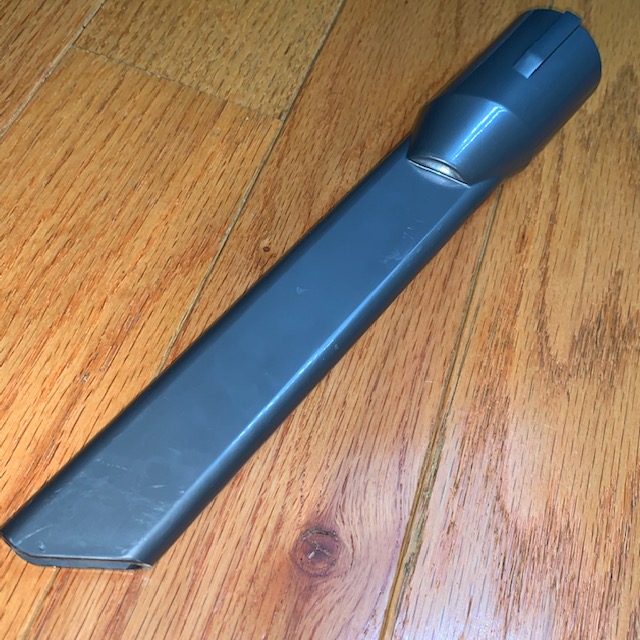 Both crevasse tools are friction-fit to the extension bar or vacuum body meaning they lack the locks to secure them. The tools are keyed so they can only fit 180° orientations connecting to the vacuum body.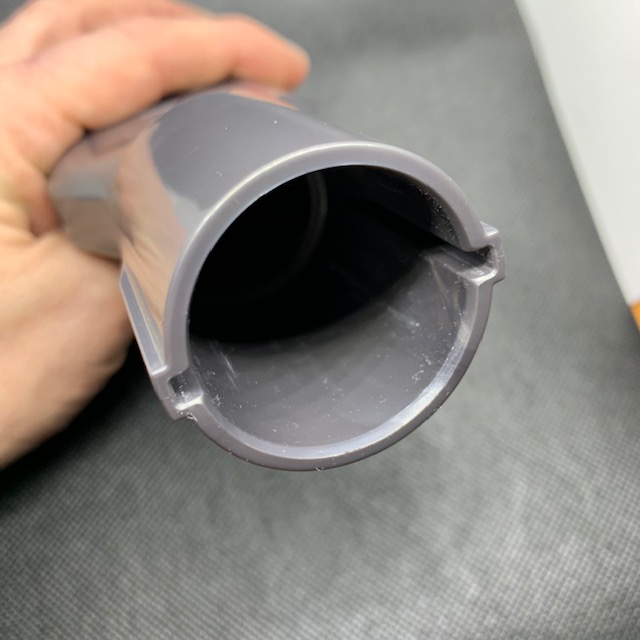 In theory, this should help prevent the tools from becoming detached should they become wedged in a tight spot, but during tests, I had both crevasse tools come off multiple times while vacuuming the nooks and crannies of my Mom's minivan.
The other issue I ran into with the tools is there were locations the optimum "vacuum-to-dirt" positioning could not be attained due to the bulk of the vacuum body in limited access to small spaces.
Suction power the Levoit produces is good. I had no trouble picking up pine needles, beach sand, bits of kitty kibble.
Cleaning the bin of heavier debris couldn't be easier – position the vacuum head over the trash bin and push the release to "dump the load."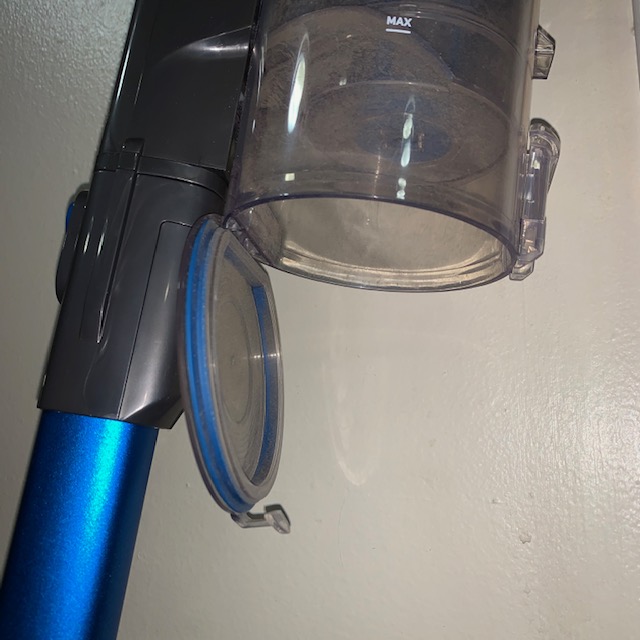 For lighter-weight objects such as animal hair, the collection bin can be disassembled for cleaning. This is a simple process, involving removing the filter assembly and twisting the collection bin pieces apart.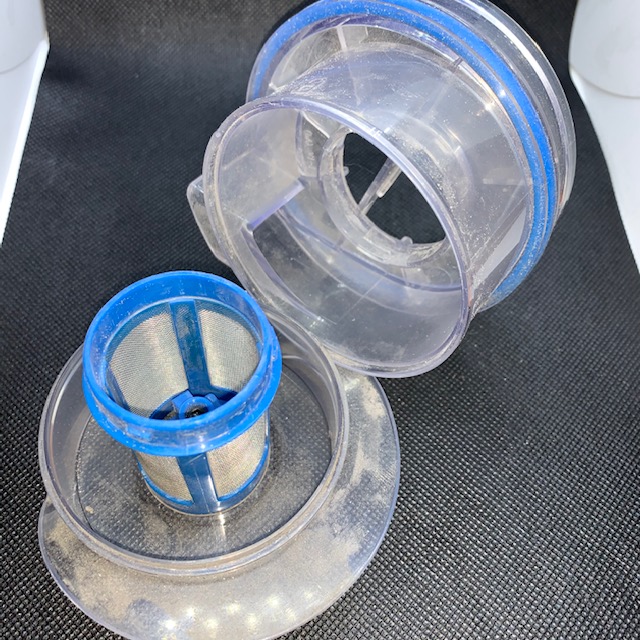 Finally, the finest particles are trapped in a washable dust filter.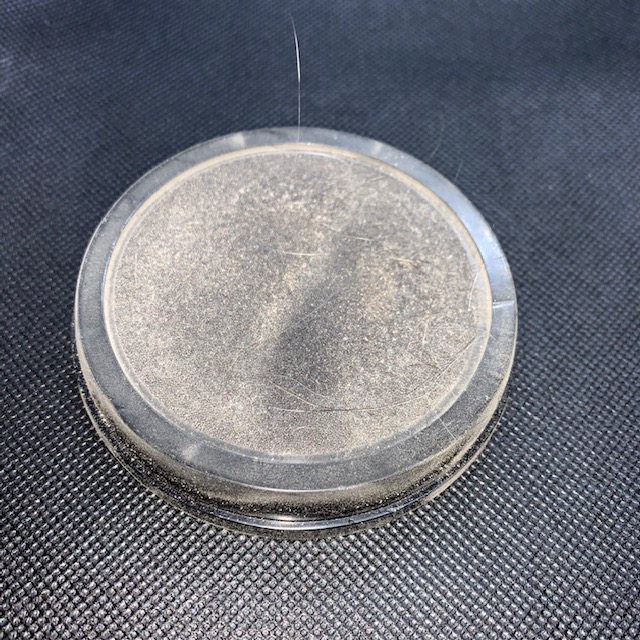 What I Like:
Excellent at picking up pet hair
Good suction
Easy to use
Comfortable grip
What I Would Change:
Integrate the charging plug into the wall mount
Locking levers on crevasse tools
Ability to rotate the crevasse tools
Improve the stability of the 2-in-1 nozzle brush
Final Thoughts:
Levoit Cordless 2-in-1 Stick Vacuum Cleaner has capable suction, is easy to use and does a dandy job picking up pet hair. Now if I could just get my daughter to use this particular weapon…
Price: $139.99
Where to buy: Amazon
Source: The sample for this review was provided by Levoit.