The Gadgeteer is supported by readers like you! If you buy something through links on our site, we may earn an affiliate commission at no cost to you. Thank you! Learn more.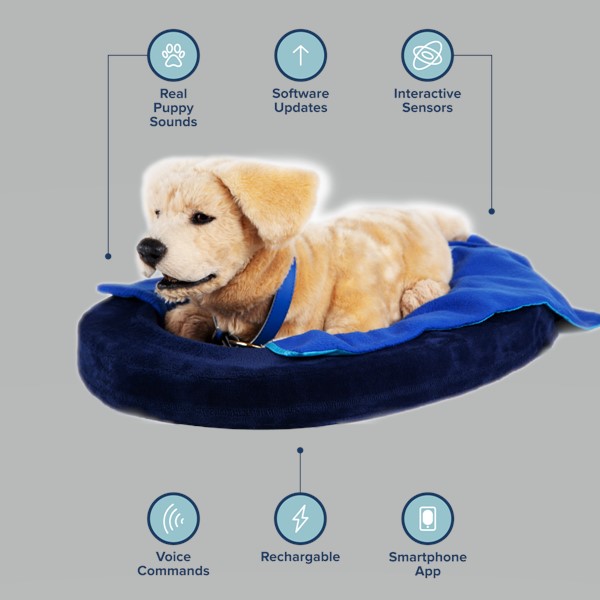 NEWS – Many people own pets because they provide them with precious companionship. But what happens if it's no longer practical to care for a pet? The Tombot Puppy, "Jennie", was created to fill this need and thus was not intended to be a toy. She is a realistic robot puppy created by Tom Stevens, CEO of Tombot. He was inspired to create Jennie to help those like his mother. She had Alzheimer's and found comfort in a pet, but unfortunately could no longer care for her companion. With Jennie, anyone can have a wonderful lapdog.
She's a super cute puppy who has many sensors that detect when and where you pet her and she responds accordingly – she wags her tail, tilts her head, and perks up her ears! Using her built-in speaker, she even sounds like a real puppy and she can respond with playful barks to a list of voice commands. Over time, the creators intend on adding new actions and commands via updates to her associated app.
Jennie is made using antimicrobial and hypoallergenic materials and is also made to be affordable. You can pre-order (and find more info about) your Tombot Puppy right now for $399 at the Tombot website.
Absorb all of the adorable cuteness in Jennie's video below: