We use affiliate links. If you buy something through the links on this page, we may earn a commission at no cost to you. Learn more.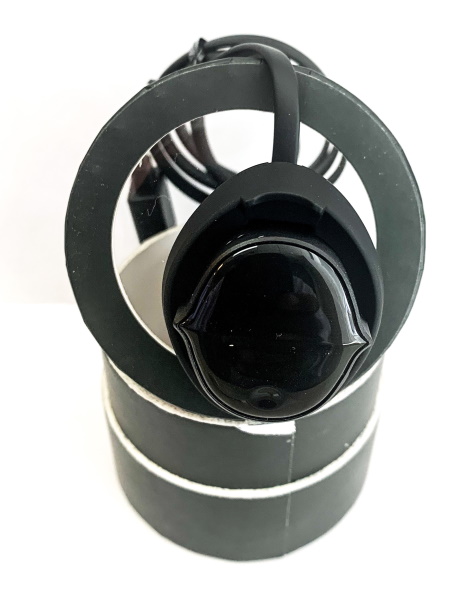 REVIEW – As I start to write this review, I must first confess that each year my handwriting gets worse, and many times I am unable to read what I have written when I need to refer to my notes. For this reason, I have been using a voice-activated recorder at meetings to ensure that I have clear and understandable reference material. I also use an app to maintain a To-Do list and even my grocery list. The Senstone Wearable Recorder seems like it can be an efficient way of recording, updating and managing my To-Do list as well as other reminder tasks.
What is it?
The Senstone Wearable Recorder is a small compact device that transcribes from audio to text to provide the convenience of creating Reminders and To-Do lists on the go. It is almost like having a personal assistant to transcribe and organize your notes.
What's in the box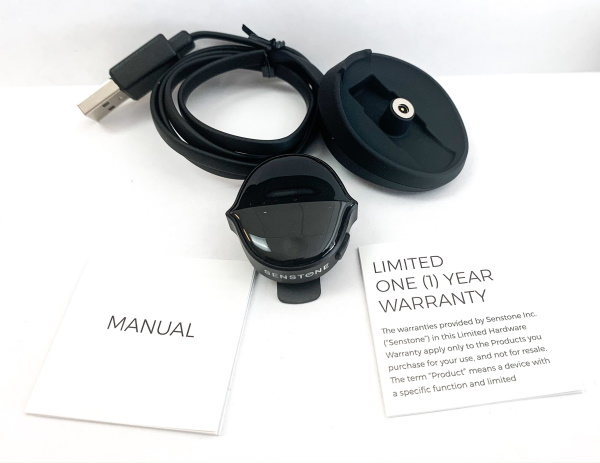 1 x Senstone Recorder
1 x USB Charging Unit
1 x User manual
Design and features
Features
Automatic Speech-to-Text: You speak and it automatically transcribes. Transcription is stored with audio.
Maximum Recording: Up to 3 mins in one take. Designed for the convenience of quick capturing.
Transcription Accuracy: 90% and higher
Noise Reduction: Single microphone, short-range sensitivity.
Security: All tracks are encrypted both on the device and during the transfer.
3-4 days of battery life: You can have 3 hours of continuous recordings or 1 week in standby mode.
Daily Logs: The software platform does speech processing of the voice memos and puts them into daily logs.
Cloud: A recording stored on your phone is backed up with your Cloud account.
Audio and Text: Store your notes with original audio files – everything in the app.
Todos and Reminders: Create lists and reminders with the help of keywords, and hashtags. Search them by content and tags.
Share: Edit and share the note with other people.
Subscription: More transcriptions and larger Cloud storage for all your recordings.
The top surface of the device is smooth and mirror-like without any buttons. Underneath the top cover, there are LEDs that indicate status and connectivity.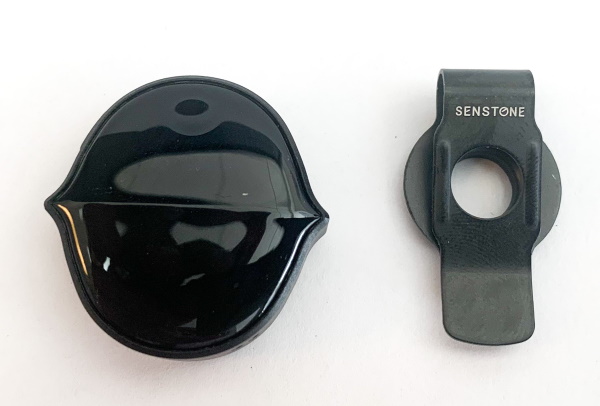 At the bottom of the device, there is an insert to connect the clip and in the center, there is the contact for charging when connected to the charging base.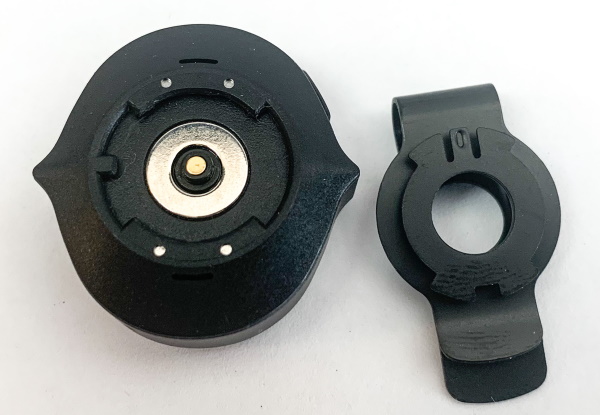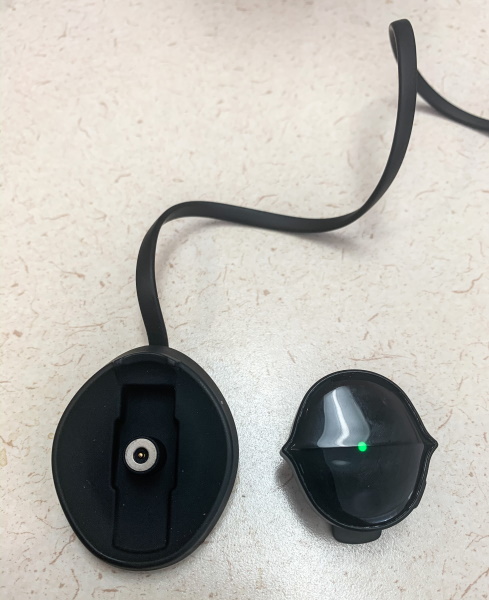 On the side of the device, there is the button that controls all of the functions.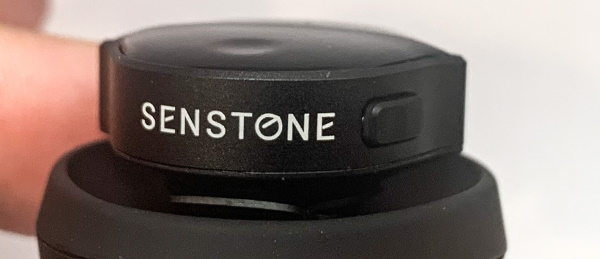 Performance
The Senstone Recorder comes with a clip that connects to the device and makes it wearable.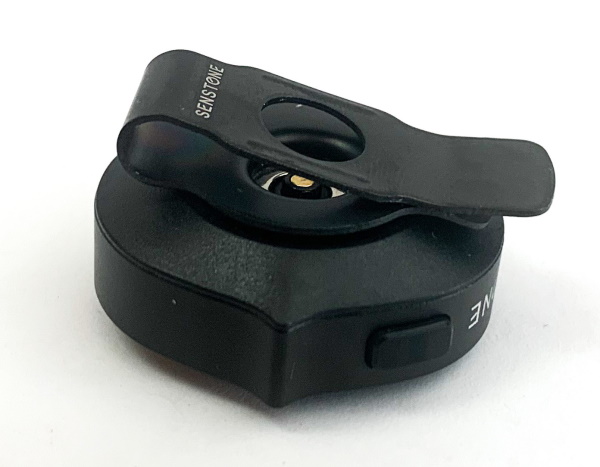 Once you connect the clip to the recorder, you then insert it into the USB charging base and charge it fully.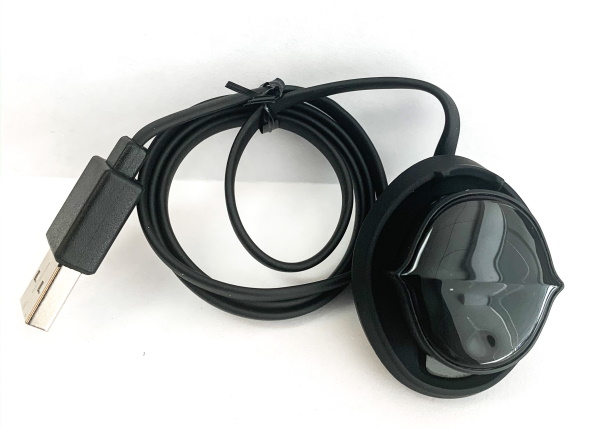 Once charged and removed from the charger, there is a blue LED in the center of the top surface that flashes and once turned on by pressing the function button on the side once, it turns solid green.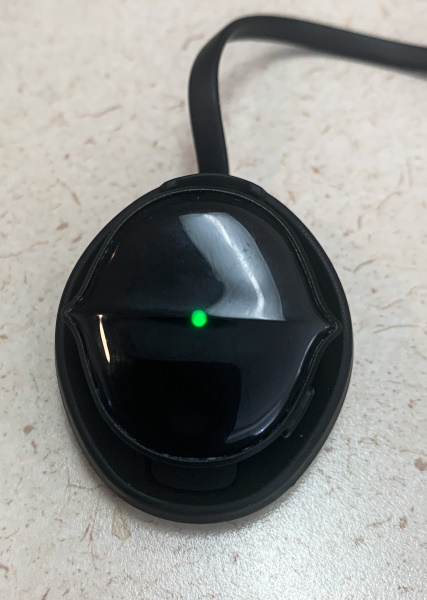 You then install the app and pair it via Bluetooth to your phone to use the recorder. The Senstone recorder pairs easily and just like any other Bluetooth device. Once connected you press the function button, and once it turns green you speak to record. You then press it again to stop recording. The following are the voice commands: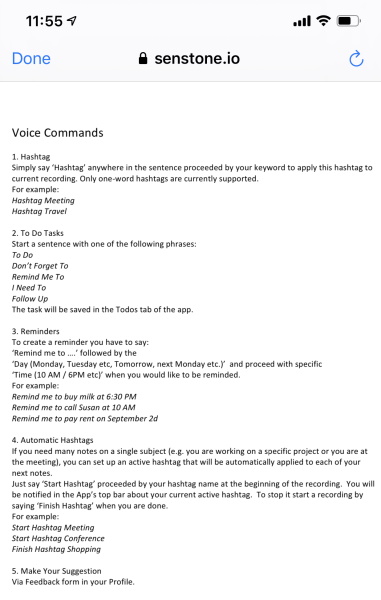 The following are the descriptions of the LED status indicators: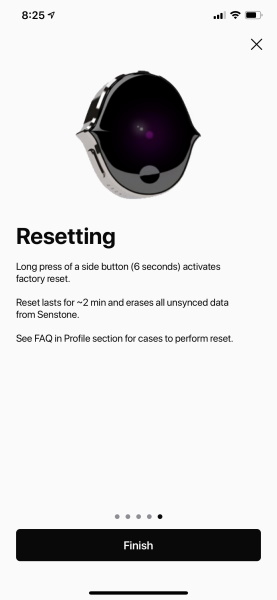 The voice recording shows up as an audio file, and depending on the voice command is transcribed into text and placed in the appropriate tab.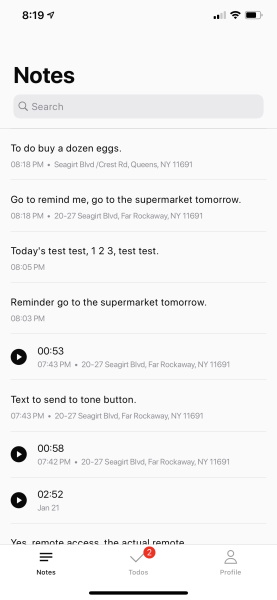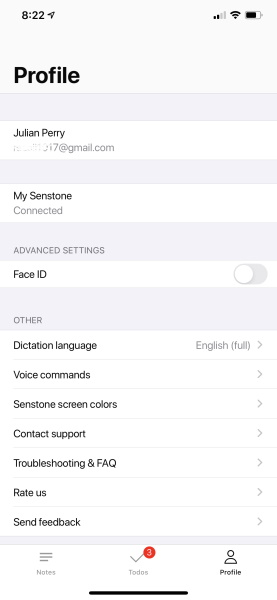 What I like
The compact size
The accuracy of the voice to text conversation
What I'd change
Build in a micro USB charging port so that there is no mandatory need for the charging base, and so that there is a universally common charging option
Final thoughts
I am always very busy, and I use an app to record my reminders. The Senstone recorder eliminates the need to have to type in my reminder notes. It is small enough that it does not get in the way, and the clip makes it very secure on clothing. However, I have become a fan of Alexa and Siri and with a bit of understanding and a lot of ease, not only can I add reminders and To-Do items, but those apps will actually remind me at the appointed time and via multiple hardware devices. Since my smartphone is always in my possession, it seems like the obvious way to go. While this is a nice compact device, I am not sure that I would spend this much on something that my smartphone already does and will continue to do even better with the continuous technological evolution.
Price: $199
Where to buy: Senstone website
Source: The sample for this review was provided by Senstone.