We use affiliate links. If you buy something through the links on this page, we may earn a commission at no cost to you. Learn more.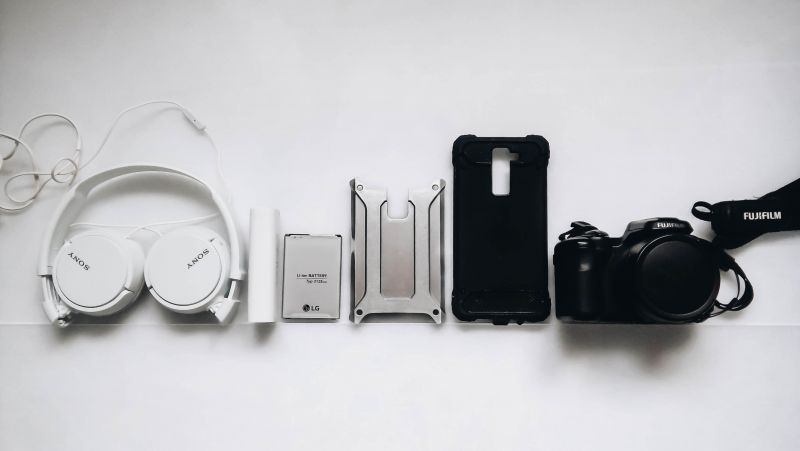 ARTICLE – Ergonomics is related to designing things, so they fit the people who use them, helping individuals get things done more efficiently. Many ergonomic products center on increasing user comfort. These ergonomic gadget cases are ideal if you want to keep enjoying a tech-heavy lifestyle while protecting your gadgets and avoiding bodily strain.
1. OIVO Grip for Nintendo Switch Lite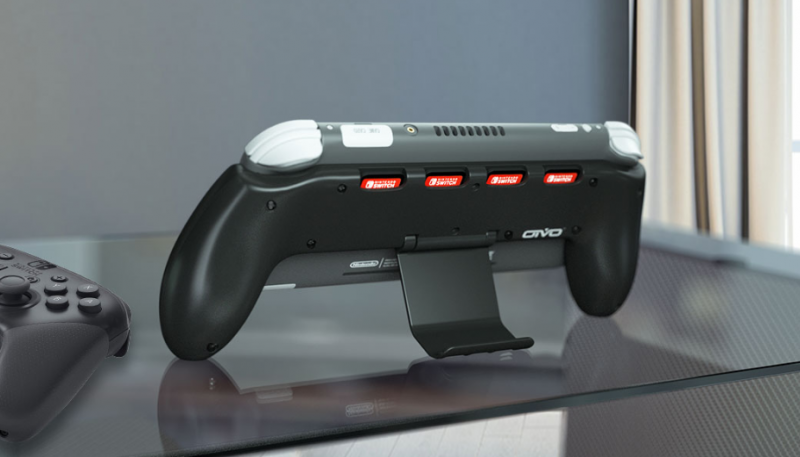 This is a Nintendo Switch Lite case that helps you achieve a more comfortable position while playing. It also stores several games on the back, and there is a built-in case that's ideal for watching content rather than directly interacting with a game. The design also promises to keep your thumb closer to its natural resting position without compromising your ability to reach the controls. You can find one on Amazon for $16.99.
2. BRAECN Samsung Galaxy Tab A Case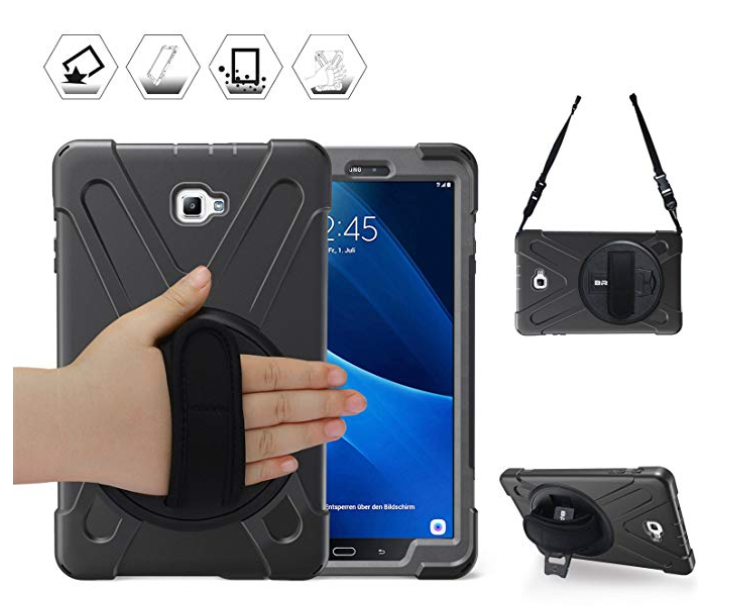 This case from BRAECN is for the Galaxy Tab A device, and it has a built-in hand strap on the back. Alternatively, you can use an included shoulder strap or use the rotatable kickstand to keep the tablet propped up while watching a movie or doing another activity where you'd prefer to keep your hands free. The shell-like design of the case also keeps the tablet well-protected in the case of accidental drops. You can find one on Amazon for $19.99.
3. Higher Ground Laptop Cases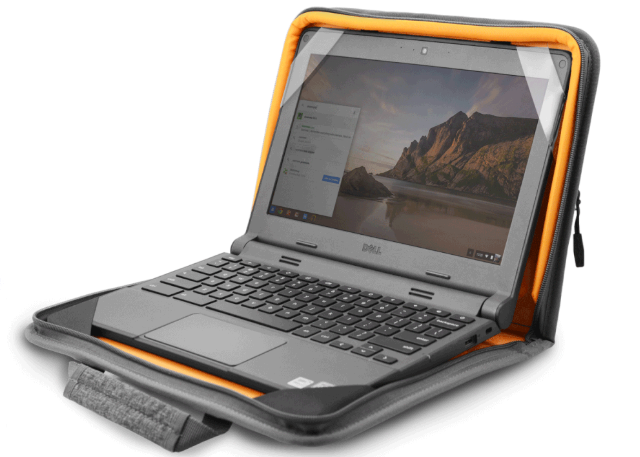 Higher Ground offers a wide assortment of laptop cases made with comfortable handles and optional shoulder straps. Also, the always-on design prevents you from having to repeatedly take the laptop out of the case to use it. The rubberized corners keep your computer in place, while the non-slip bottom allows using the laptop on any hard surface without worrying about it slipping as you type or use the trackpad. You can find them on Amazon.
4. Lucidream eXo iPhone Case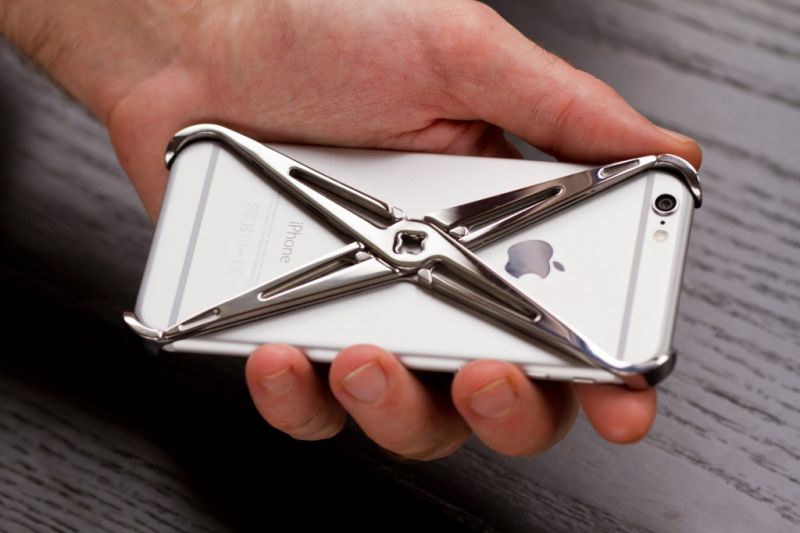 The X-shaped design of this case has ergonomic textures that make your iPhone version 6 – 8 easier to grip when you're on the go. The case doubles as a mounting system that allows you to attach your iPhone to almost any surface, then release it quickly when needed, thanks to the specialized mechanism. Also, the case's stainless steel material is stronger than iPhone cases made from aluminum. The eXo starts at $340 on lucidream.com
5. Flygrip Phone Case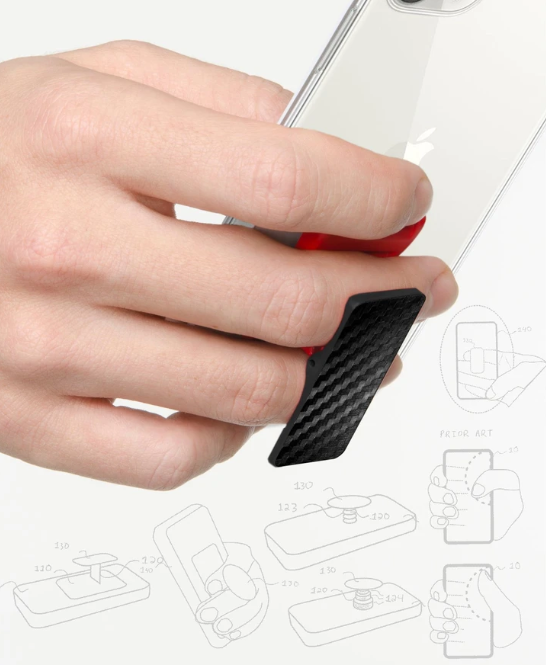 If you're like most people, you multitask when using your phone. It's in your hand while grocery shopping, walking and maybe even cooking dinner. If you're looking for ergonomic gadget cases to fit your usage habits, don't pass up the Flygrip.
It works with most brands of smartphones, and you get a free phone case with the purchase. This holder slides onto two fingers, helping you keep the phone stable as you take care of other things in life.
The grip works as a kickstand, too. It holds your phone in either a vertical or horizontal orientation. You can buy one for $34.95 on Amazon.
6. Targus DrifterTrek Laptop Backpack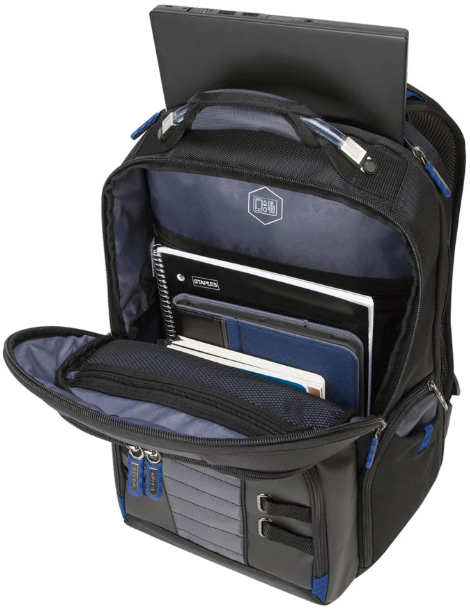 Flying with a laptop can sometimes be tricky because you want to safeguard the computer but make it easy to remove when going through an airport security checkpoint. The Targus DrifterTrek meets those needs and many more. In addition to the ergonomic shoulder straps, there are comfy carrying handles that let you maintain a firm grip.
The mesh panel on the back keeps you cool during a journey by promoting improved airflow. Plus, a roomy pocket on the front is an ideal place for items such as your itinerary, passport or tickets. The bag also has a weather-resistant base for peace of mind if you get caught in a bit of rain before making it onto your flight. You can pick one up for less than $75 on Amazon.
Ergonomic Gadget Cases for Comfort and Convenience
No matter if you're shopping to find a gift for your tech-loving friend or want to treat yourself, these ergonomic gadget cases give excellent protection with plenty of user-friendly features. After choosing one of these options, you'll likely enjoy the difference so much that you don't want to return to whatever you previously used.
Featured image via Unsplash