We use affiliate links. If you buy something through the links on this page, we may earn a commission at no cost to you. Learn more.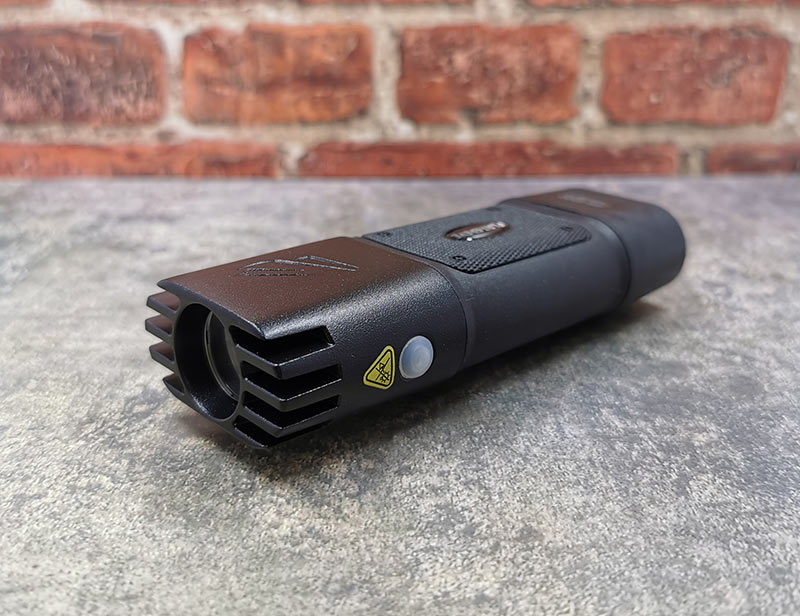 REVIEW – Most flashlights are round, but today I'm going to show you a flashlight that is flat. It's the Panther Vision FLATEYE Rechargeable FR-1000 LED flashlight and it's bright! Let's take a look.
What is it?
The Panther Vision FLATEYE Rechargeable FR-1000 is a 1025 lumens LED flashlight.
What's in the box?
Panther Vision FLATEYE Rechargeable FR-1000 LED flashlight
micro USB charging cable
Instruction sheet
Hardware specs
LED: CREE XHP50 LED with max output up to 1025 lumens
Material: Aircraft aluminum & tactical polymer
Reflector: TIR lens (Total Internal Reflection)
Beam distance: max 115m
Waterproof: IPX4 Up to 1m (3.2 ft.)
Dimensions: 5.25 x 1.75 x 1.00 inches
Weight: 8.2oz (232g)
Battery: Rechargeable 2500mAh lithium-polymer battery, 5hr recharge when fully depleted
Design and features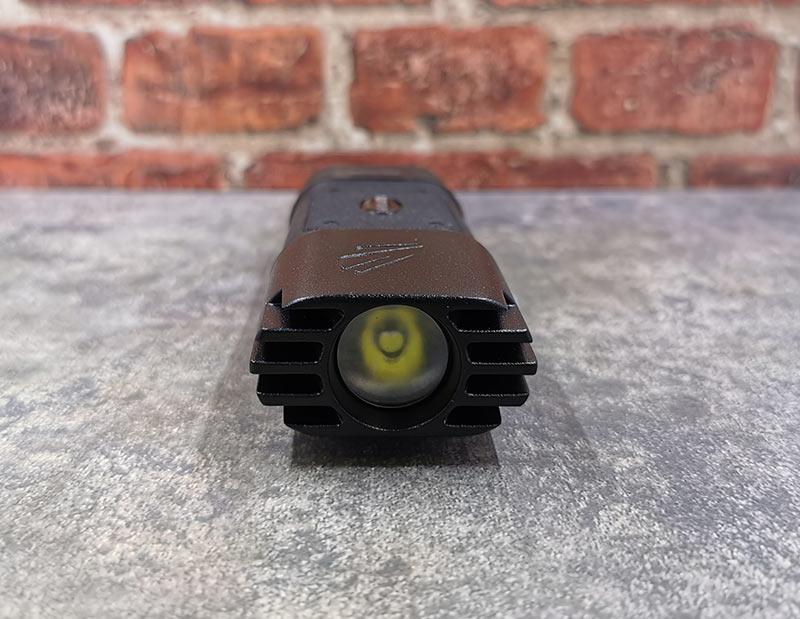 This flashlight has two unusual features. First of all the front third of the flashlight is made of aluminum with a special fin design that keeps the flashlight cool when it's pumping out 1025 lumens of light.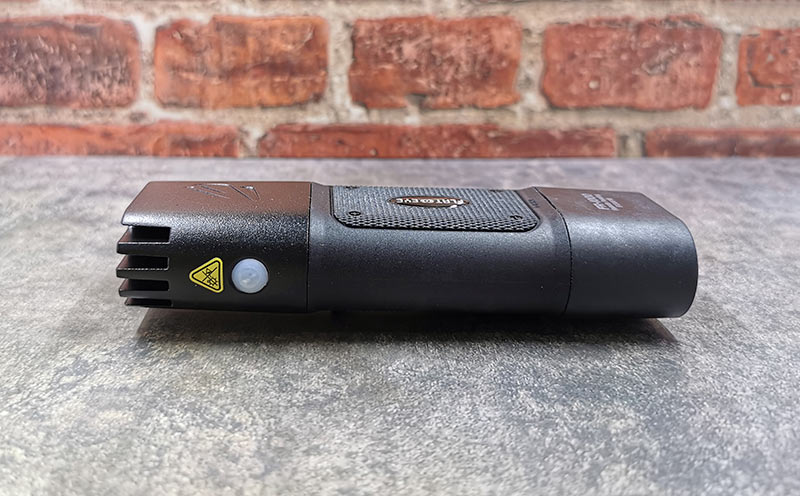 The back two thirds of the flashlight's case is made of a polymer. It should also be obvious that the shape of the Panther Vision flashlight is unusual. That's why they call it the FLATEYE flashlight, due to the flat pistol-shaped handle.
You will also notice in the image above that there's a power button/mode selection button on the side of the flashlight. This button has an LED under it that will blink 1 to 4 times to indicate the battery capacity. Unfortunately, it's almost impossible to see the blinking LED unless you're in a completely dark room as it's really dim.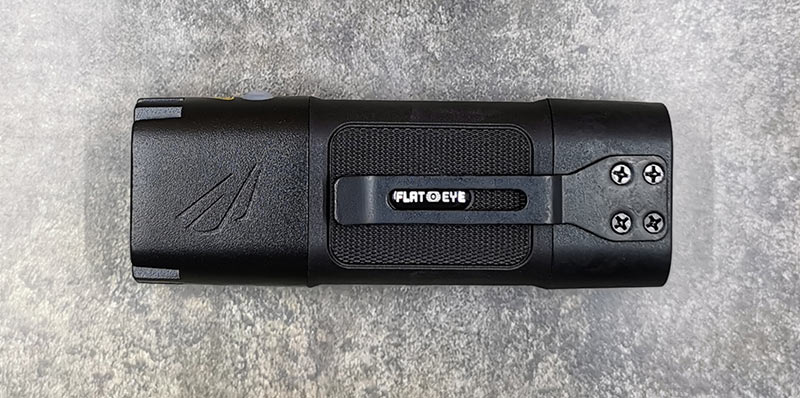 On the back side of the flashlight is a heavy duty removable belt clip.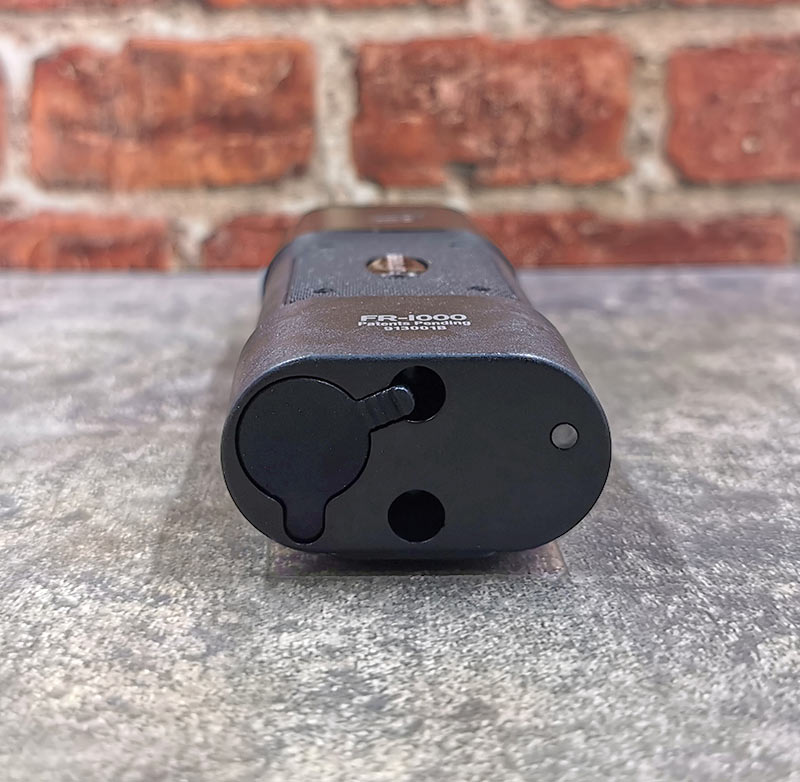 The back end of the FT-1000 flashlight has a micro USB battery charger port that is protected by a rubber cover. Next to the charging connect is the battery charging status LED.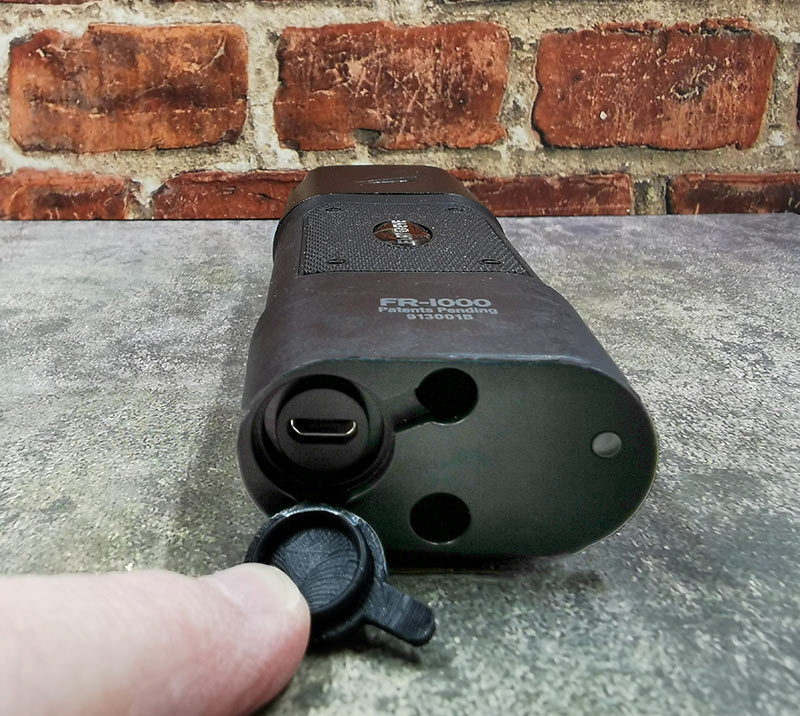 The flashlight's internal battery charges with a micro USB cable (a cable is included with the flashlight).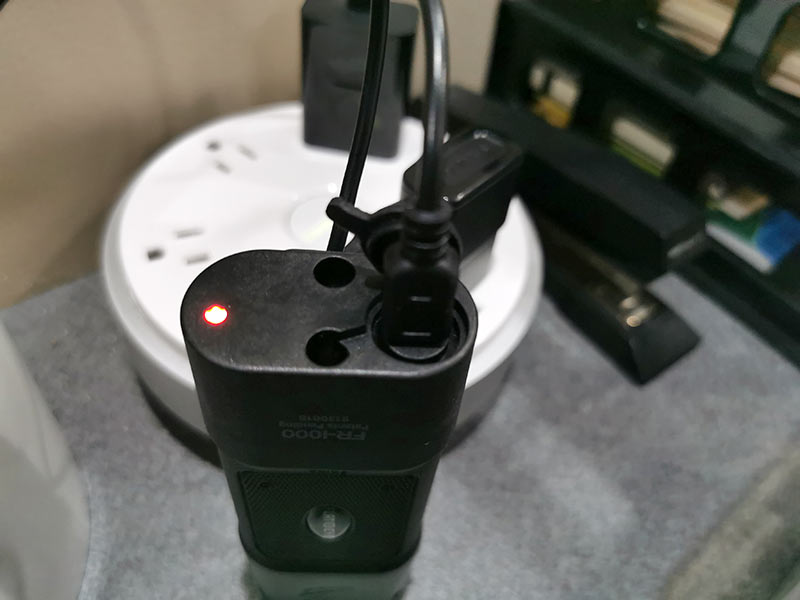 While the Panther Vision FLATEYE flashlight is charging, the status LED glows red.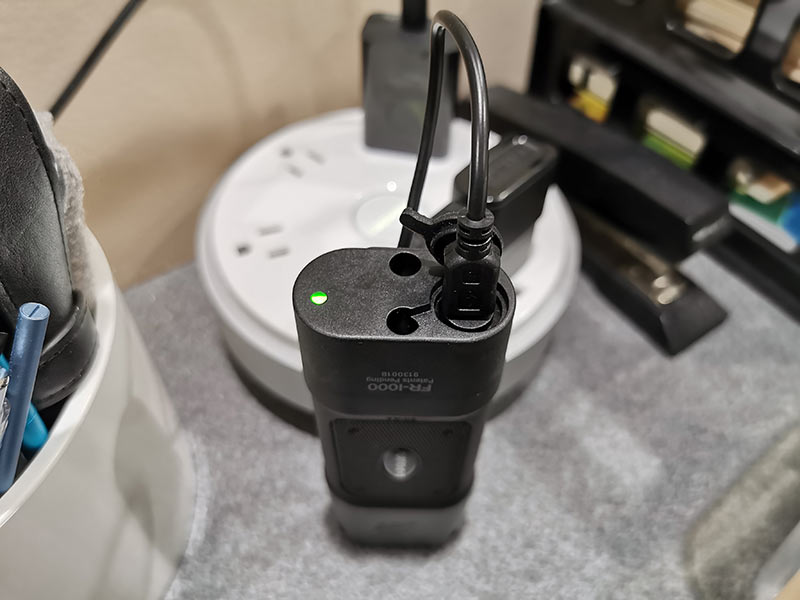 When the flashlight's battery is fully charged, the status LED glows green.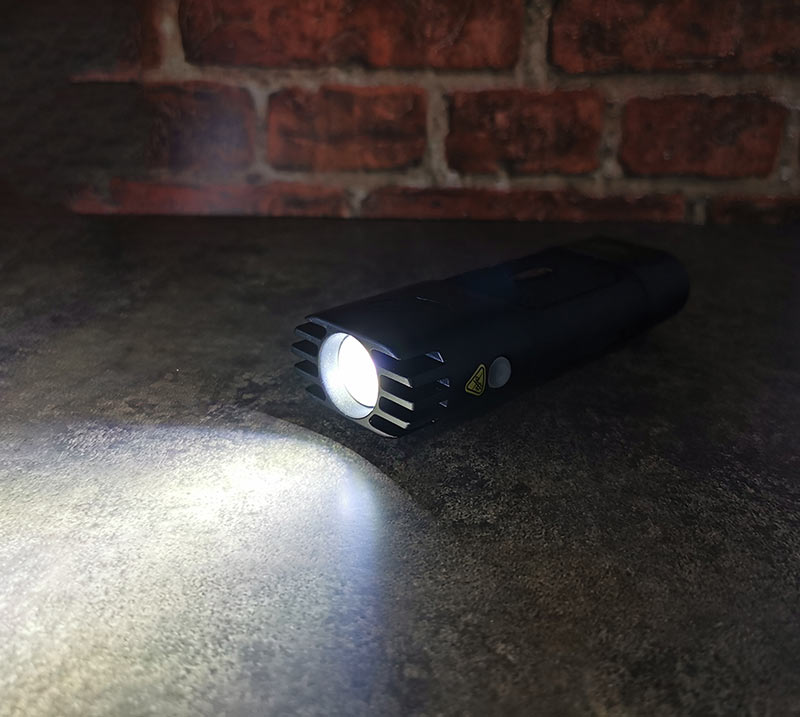 The Panther Vision FLATEYE Rechargeable FR-1000 LED flashlight has 3 brightness modes which include high, medium, and low.
High:1025 Lumens for 7.5hr
Medium: 534 Lumens for 25hr
Low: 26 Lumens for 32hr
In high, medium, and low settings, the light provides visibility up to 377ft (115m), 279ft (85m), and 82ft (25m) respectively.
There's also a strobe mode that flashes the LED rapidly so it can be used as an emergency alert beacon. To enable the strobe mode, you have to hold down the switch when the flashlight is in either high or medium brightness modes. If you try to hold down the button in the low mode, it just turns the light off.
What I like
Won't roll off a flat surface
Rechargeable
What I'd change
Expensive
You can't turn off the light without cycling through all the brightness settings so the default brightness level is always at the max every time you turn it on.
Tough to see the battery status indicator
Final thoughts
I have two main issues with this flashlight. First of all, I wish that you could turn it off without having to cycle through each brightness level and secondly, I feel that it's too pricey.
On the good side, the Panther Vision FLATEYE Rechargeable FR-1000 is a rugged well made LED flashlight that features a flat shape that makes it comfortable to hold and keeps it from rolling off a flat surface. The heat dissipation fins keep the light cool, and a rechargeable battery means you don't have to worry about buying new batteries for it.
As a flashlight, it does what all flashlights are supposed to do, shine a light on your surroundings. The FLATEYE does this very well by offering 1025 lumens (Panther Vision also offers versions of this light with up to 2175 lumens). If you don't mind the price and you like the flat shape, it's worth checking it out but I think there are many other flashlights on the market that are a better value.
Price: $149.00
Where to buy: Amazon
Source: The sample for this review was provided by Panther Vision.