We use affiliate links. If you buy something through the links on this page, we may earn a commission at no cost to you. Learn more.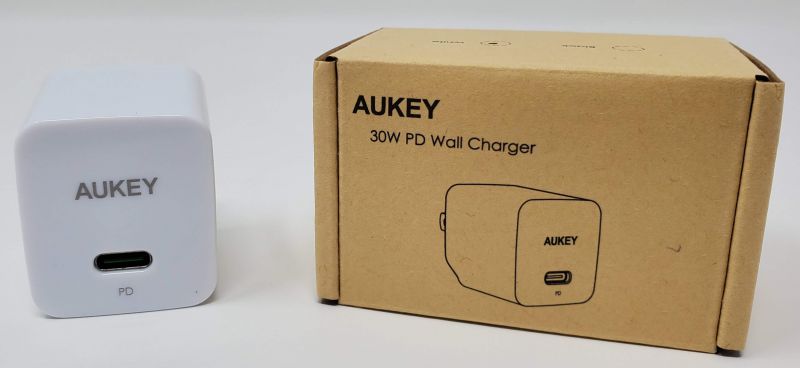 REVIEW – Aukey recently updated its Minima 27 watt wall charger charger.  It was a quiet change – in fact, their web site still shows this as a 27 watt product, so perhaps the change was too quiet.  Regardless, the new incarnation – which looks exactly like the old – is out and about.  How does it stack up against a field of other Power Delivery chargers?  We'll see…
What is it?
The Aukey Minima is a 30 watt Power Delivery (or PD) wall charger with a single USB-C port.  It supports the PD 2 standard.
What's in the box?
The Minima charger
A small manual (which should be entirely unnecessary)
Design and Features
The Minima, as the name implies, is a compact wall charger that is built for small purposes: for places where you have little room or for traveling when you need lighter weight.  It sports a single USB-C port and will output up to 30 watts of power.  To put that in perspective, most native phone chargers use anywhere between 15 and 18 watts.  Notable exceptions are the Samsung Note 10+ (25 watts standard but supports up to 45 watts) and the Google Pixel 4 (20 watts).  What this means to you is that if your phone supports a faster charging standard, chargers like the Aukey can actually one-up the charger that comes in the box.
If you travel, the Minima also has folding power prongs.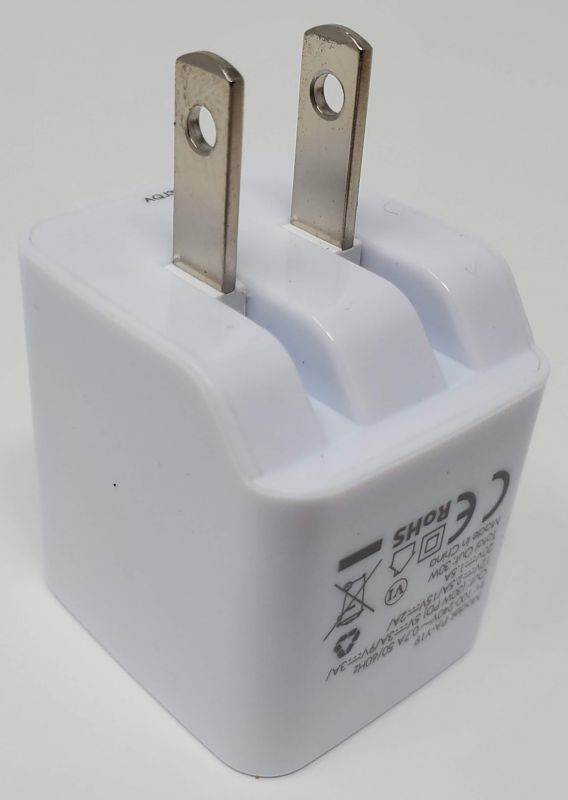 When you drop it in your bag, it takes up practically no room.  With the prongs folded up, the charger is practically a perfect square – about 3.5 inches wide by just over 3 high.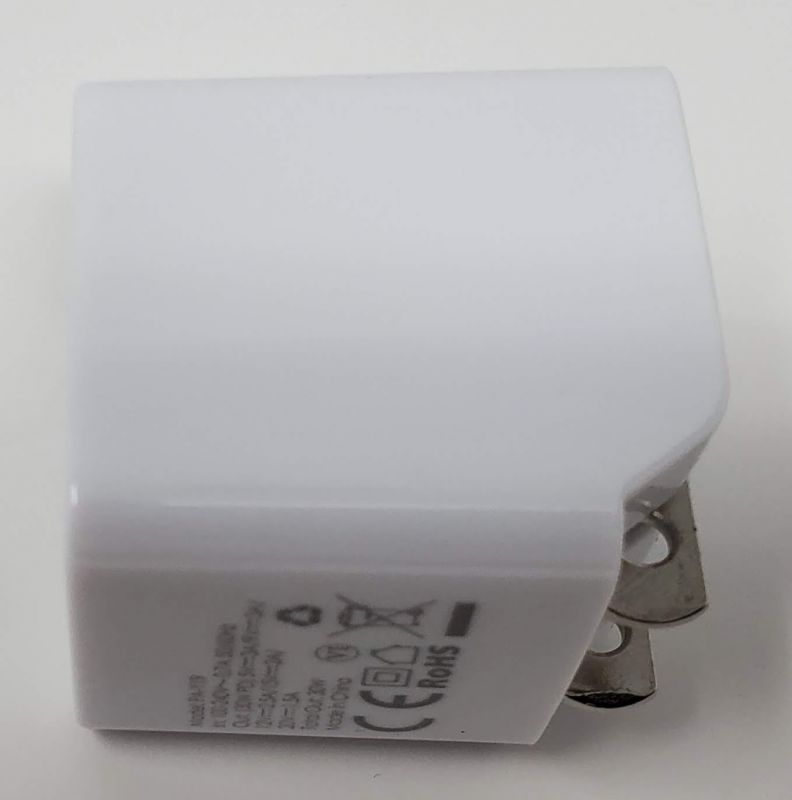 So far I have used this with my Note 10+ (which is in between the 25 watt adapter that came with the phone and the 45 watt "ultra-fast" power block Samsung sells separately), a Samsung Galaxy Tab S6 and with my Chuwi MiniBook, an ultra-small and portable Windows computer.  All three devices charge rapidly and allow for normal device use without impacting charging speed.  You can't ask for more than that from a charger.
In the end, it comes down to price vs. portability.  There are less (and more!) expensive PD chargers out there, but they tend to be much larger and heavier than the Minima.  Even if you are not traveling often, a lighter and smaller solution will have less tendency to fall out of your outlet as some of the heavier versions have.  And if you do travel, the Minima is likely smaller and perhaps even lighter than the charger that came with your device.
What I Like
Perfect travel size
Bridge between fast charging and ludicrous speed on the Note 10+
USB-C port for the win (yes, I know it is part of the PD standard, I just really like USB-C)
What I'd Change
I want a black version, but that may just be me
Final Thoughts
A wall charger is hardly what you think of as a sexy device.  You want one that works consistently and doesn't feel like the finest technology that 2010 has to offer.  The Minima is right there – gets the job done at a good price while getting as sleek and sexy as any charger can.
Price: $29.99
Where to buy: Amazon or Aukey
Source: The sample of this product was supplied by Aukey