We use affiliate links. If you buy something through the links on this page, we may earn a commission at no cost to you. Learn more.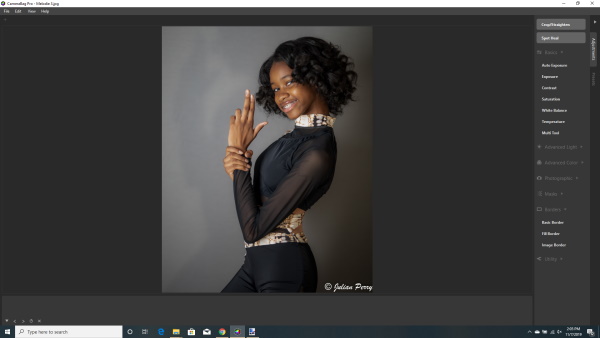 REVIEW – In the world of photography and videography, a lot of time is spent editing photos and videos. There are major industry tools/applications that most photographers/videographers use, but there are also a few lesser-known applications that efficiently and effectively mirror many if not all of the features and capabilities of the much more known and expensive applications. CameraBag Pro by Nevercenter is once of these products. Let's see how it performs.
What is it?
Nevercenter CameraBag Pro is designed to provide tools to make advanced edits and adjustments for photos and videos. It features 200 one-click filters along with several other editing and enhancement tools. It is available for both Mac and PC.
What's in the box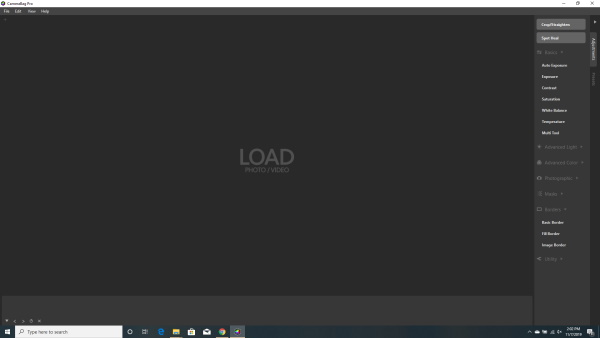 1 x Nevercenter CameraBag Pro
Design and features
The CameraBag Pro interface presents itself much like many other editing applications, It has 4 main tabs on the top left and the toolbar on the right side. Clicking on each tab reveals the dropdown list of functions and tools.
File Tab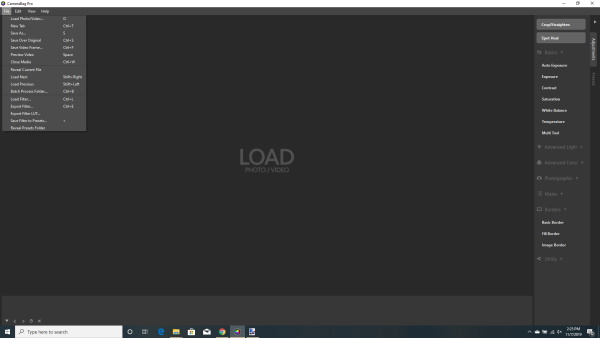 Edit Tab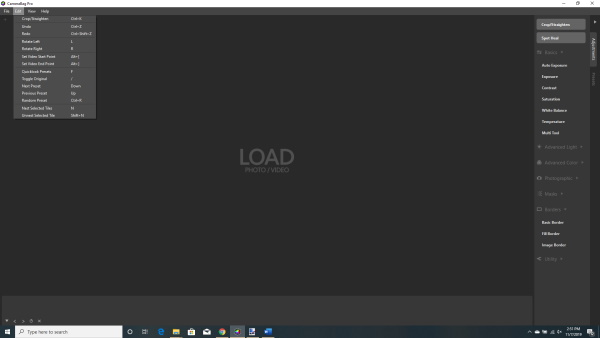 View Tab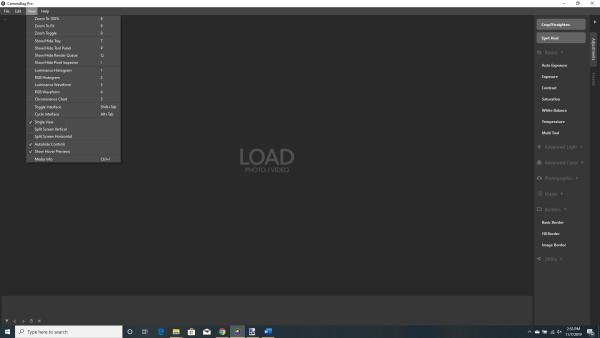 Help Tab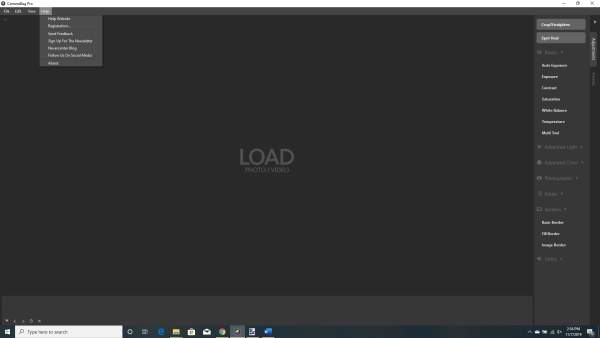 Side Toolbar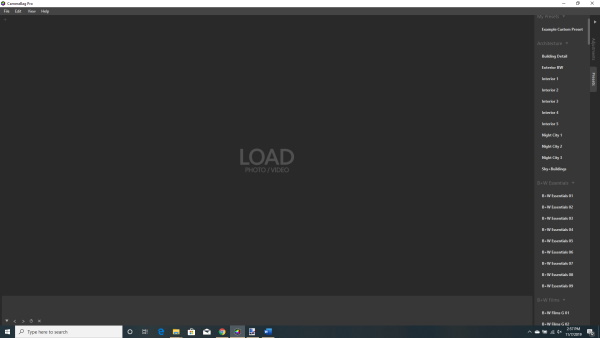 Performance
The interface for this software is clean and well laid out. The selections are responsive and the features and tools are nice. I especially like the included presets and the Spot Heal tool which is quick and easy to use.
In the two photos below, I have provided an example of the use of one of the B&W presets on a color photo.
Before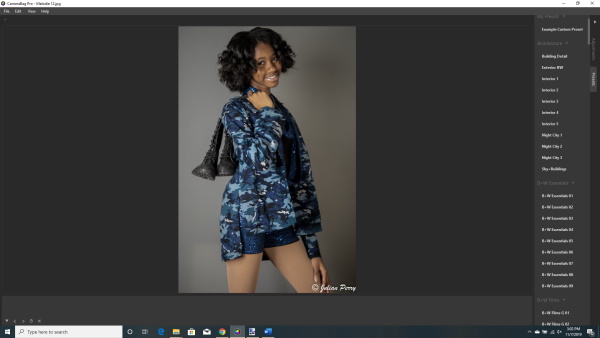 After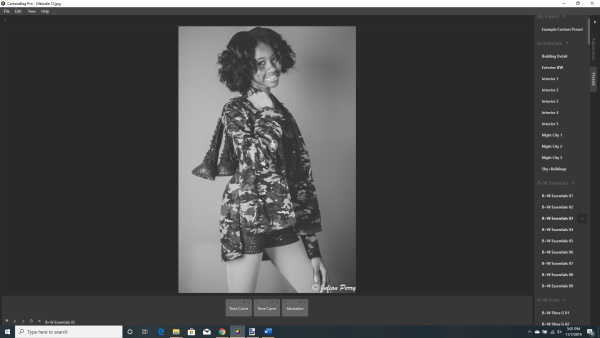 The next two photos show the removal of the black spot on the upper left corner of the first photo.
Before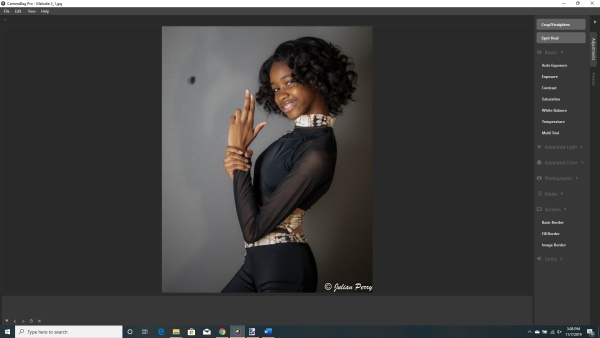 After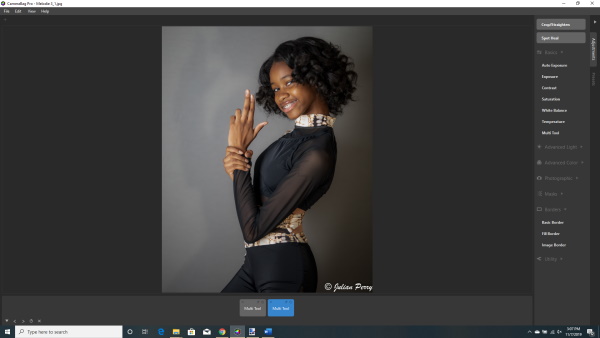 I tried to test the application for video by utilizing several .mp4 files that I have. I was never able to successfully load and /or work on a video. Also, since I usually edit videos in either DaVinci Resolve or Adobe Premiere, this application lacks the rich feature set and functionality that I would need for videos.
Just to dispell any thought about the capability/power of the laptop that I am using, the following is a screenshot of a video that I opened and worked on in Adobe Premiere but was unable to in CameraBag Pro: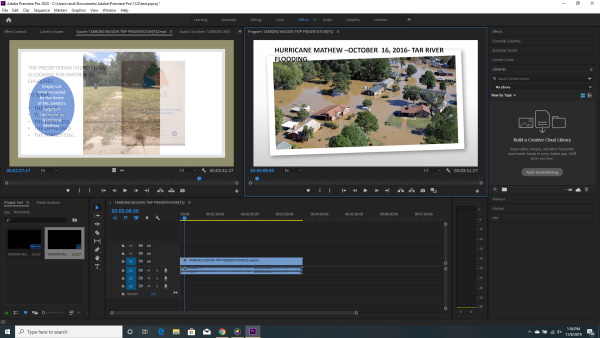 What I like
The eas of use
The included filters
The included photography tools
What I'd change
I would make it purely for photography
Add a File/Exit option
Final thoughts
The difference between CameraBag and CameraBag Pro is that the Pro version includes video editing. While I was not able to edit videos in this Pro version, it works well for photos, and the included tools and presets make it a nice companion for a more robust application like Adobe Lightroom. Since I am what can be referred to as a Purist Photographer, I am not a fan of photoshopping photographs. However, spot removal is something I am ok with and this CameraBag Pro application does it well, along with things like applying the included presets, etc. Regardless of the issues that I faced when trying to work with videos, for the price, I really like this application and how useful it is as a part of my photo editing workflow.
Price: $40
Where to buy: The Nevercenter website
Source: The sample for this review was provided by Nevercenter