We use affiliate links. If you buy something through the links on this page, we may earn a commission at no cost to you. Learn more.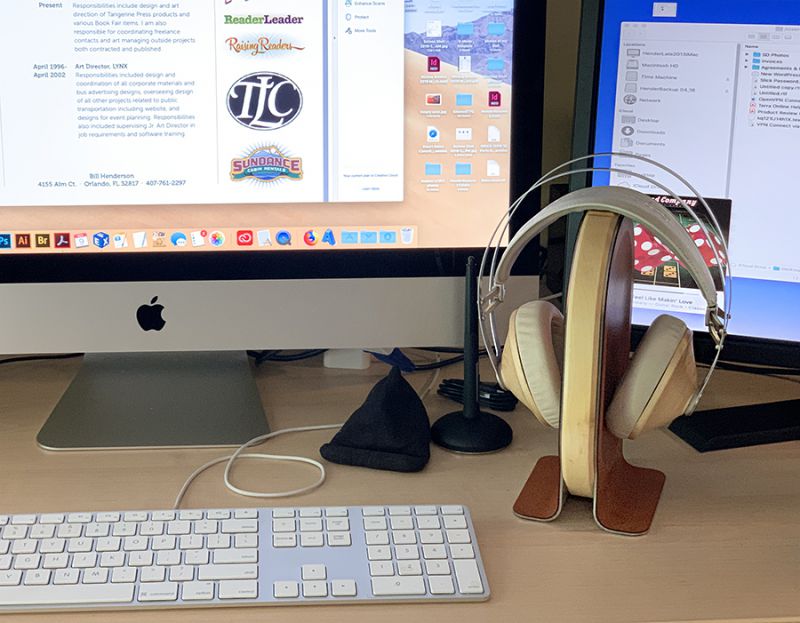 REVIEW – The Gadgeteer is called that for a reason, we report on and review gadgets, which begs the question—what makes a gadget? When is a gadget not a gadget? I wondered about that when I received a new headphone stand to review—the Grovemade wood headphone stand. Is it technically a gadget, or not?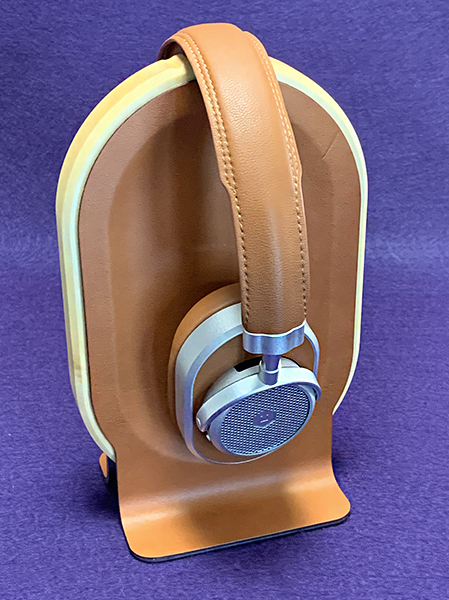 What is it?
The Grovemade wood headphone stand is just what the name says—a headphone stand. It provides a supportive, safe place to keep your headphones when not using them—rather than just dropping them on a desk or table. The headphone stand is hand-made of wood, stainless steel, and leather.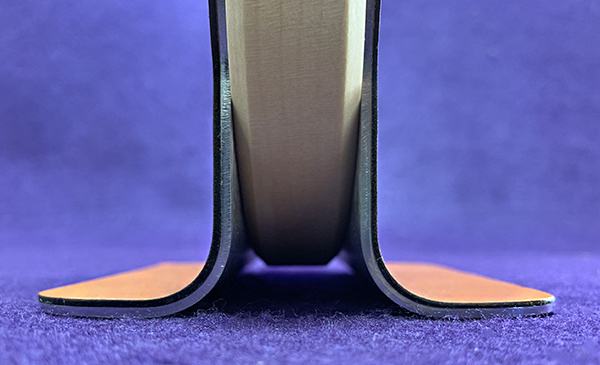 Hardware specs
Vegetable-tanned leather
Formed stainless steel
Solid hardwood
Cork padded base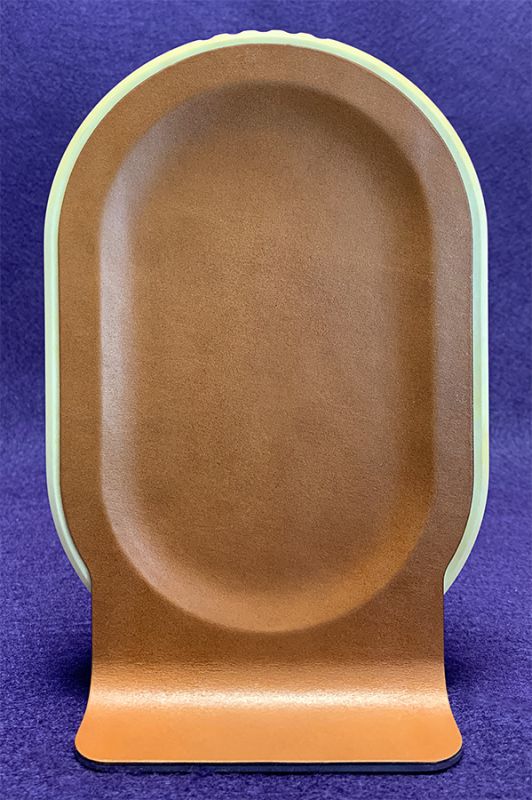 Design and features
The Grovemade wood headphone stand is a thing of beauty for two reasons. It does not look like other headphone stands. Most of those are a variation of a vertical post with a perpendicular part at the top that the headphone hangs from. That more common design is functional and can be somewhat attractive but can look a bit awkward when there are no headphones on it. The Grovemade stand looks great with or without headphones sitting on it.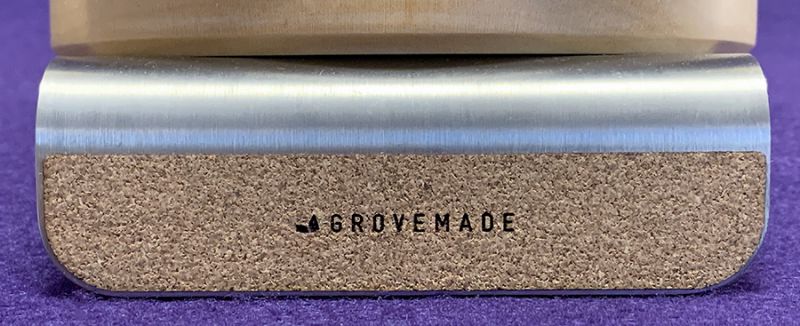 The stand is also beautiful because of its combination of materials. If you've invested some money in a good pair of headphones, the Grovemade stand will highlight those headphones and look good doing it. If one of your headphone's materials is leather, the Grovemade stand's leather face further compliments that headphone. I'm starting to sound like a fashion magazine here, but this stand does make a headphone look better.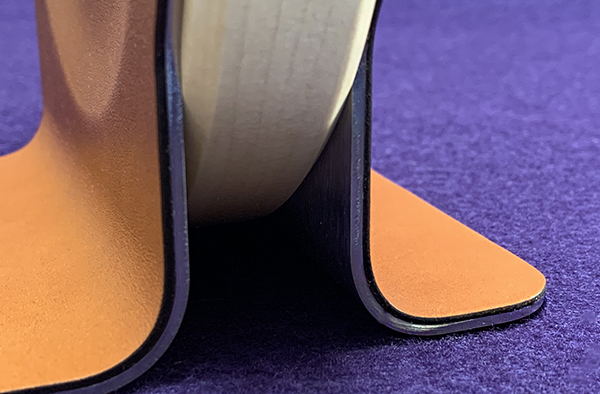 But it doesn't end there. There's some serious thinking behind those good looks. Grovemade handcrafts all the pieces before assembling. They begin with a solid block of wood that's shaped and formed into an oval with a slightly scooped-out center. There are machined grooves at the top for added grip for the headphone's headband. The wood piece is then braced between two heavy pieces of formed steel that become the stand itself. This steel frame provides enough heft to the stand that it won't easily be knocked over. Added non-slip cork pads on the bottom help the stand stay in place.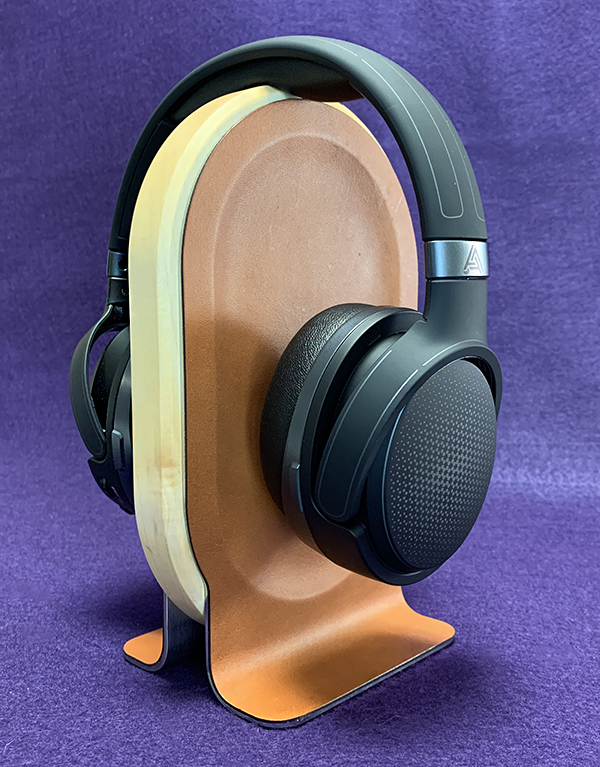 The wood center and steel frame are covered in vegetable-dyed leather giving the finished stand a rich look and feel. It's nice to just hold and appreciate its solid build quality. Grovemade did a great job cutting and aligning the leather edges to the frame. There are no visual nicks or scratches anywhere on the stand. And since it's leather, it should only improve with age. Note that this leather covering is on both sides of the stand, so it looks good from all angles.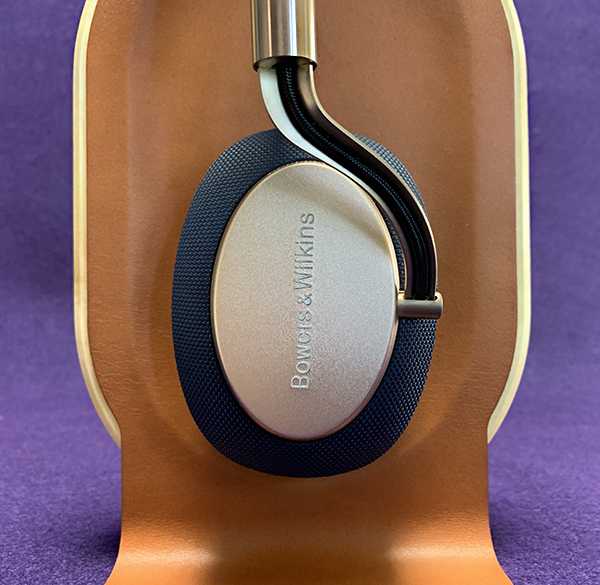 The Grovemade headphone stand comes in two color schemes: Dark walnut with black leather and lighter maple with tan leather (my preference). If you like the look and quality of the stand, Grovemade also makes many matching desk accessories using the same color schemes.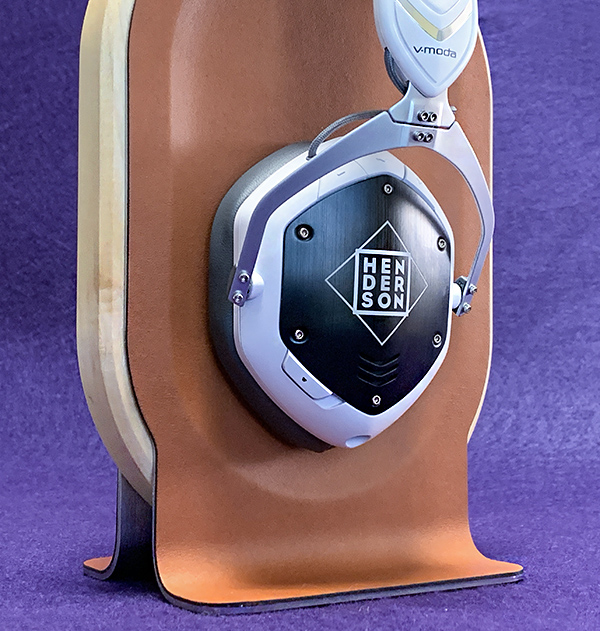 While not cheap, the Grovemade wood headphone stand Is an accessory that should last years, justifying its cost. If you're serious about your headphones, the Grovemade stand can increase the lifespan of those phones by keeping them in a proper "wearing" position at all times. Plus, the headphone stand's flat and solid design provides extra support. With rare exception, your headphones won't just hang there—which can place added strain on the headband—a common design problem with most other stands.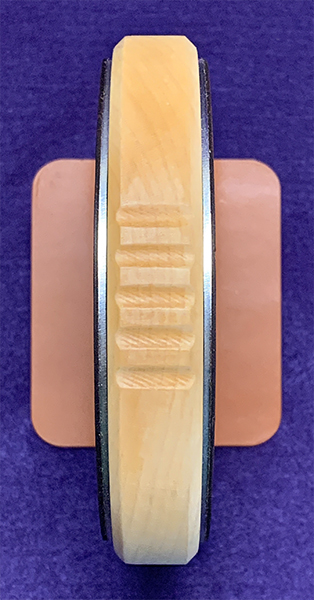 What I like
Quality build
Heavy for stability
Looks and feels good
What needs to be improved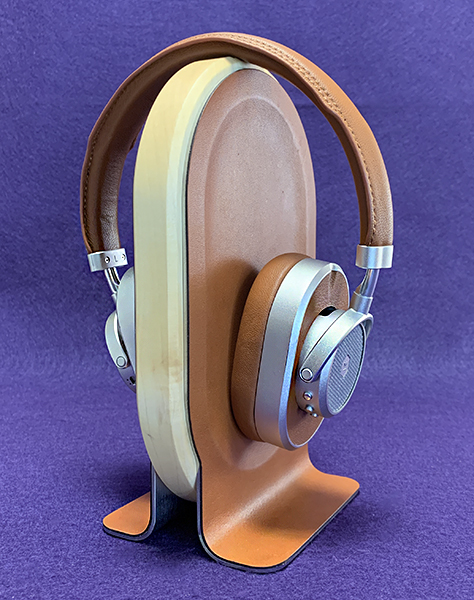 Final Thoughts
So, is the Grovemade wood headphone stand a gadget or not? Well, I guess if it holds a gadget, then it can qualify as one. That's good enough for me because this stand is made a heck of a lot better than some so-called "real" gadgets I own.
Price: $120 US
Where to buy: Grovemade
Source: The sample of this product was provided by Grovemade.