We use affiliate links. If you buy something through the links on this page, we may earn a commission at no cost to you. Learn more.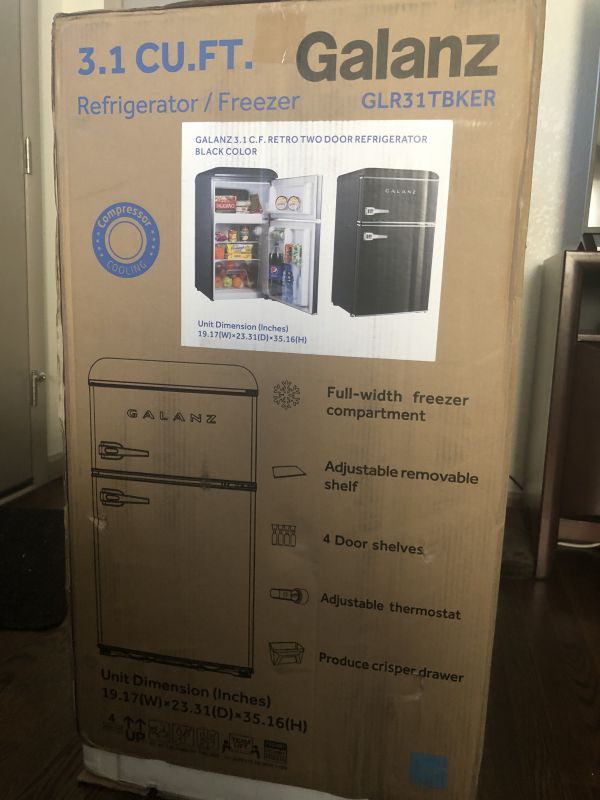 REVIEW – Whether it's a game room, office, workshop, college dorm or just to have a spare, it seems like everyone could use some extra refrigerator space. Today we'll look at the Galanz Retro Mini Fridge.  We have been wanting one to go in our basement, as we tend to entertain a lot and it's just easier than going up and down the stairs every time someone needs a drink.
What is it?
This is a 3.1 cubic foot mini fridge with a retro design with a freezer compartment and refrigerator section with a drawer and two shelves.
What's in the box?
Refrigerator
Instruction Manual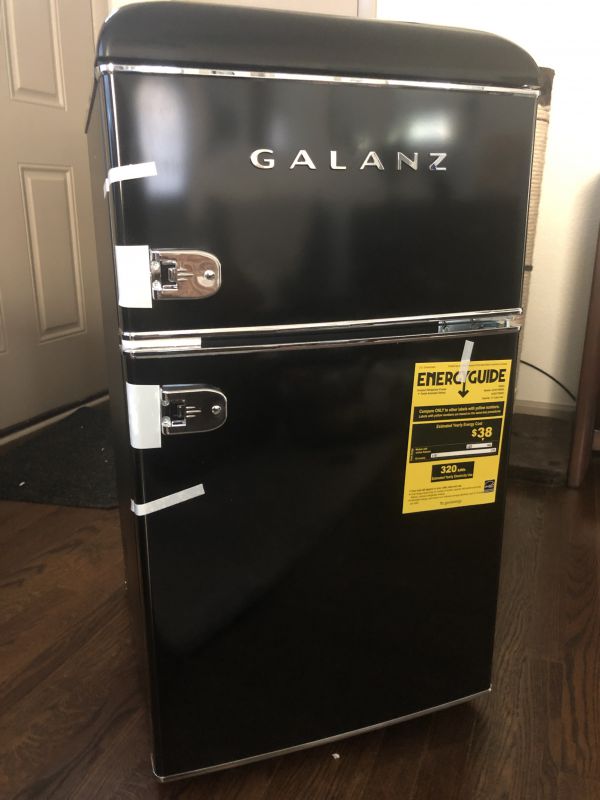 Design and features
This the fairly standard unit with the freezer compartment on top and the refrigerator section on the bottom, but what makes this model stand out from other mini-fridges is that each compartment has a separate door. Typically, I'm used to these mini-fridges having a single door. So it was a pleasant surprise for this to be designed a bit more like a full-sized fridge.
There are adjustable shelf compartments built into the inside of the door, as well as two shelves and a drawer that can be removed if more space is needed for larger items.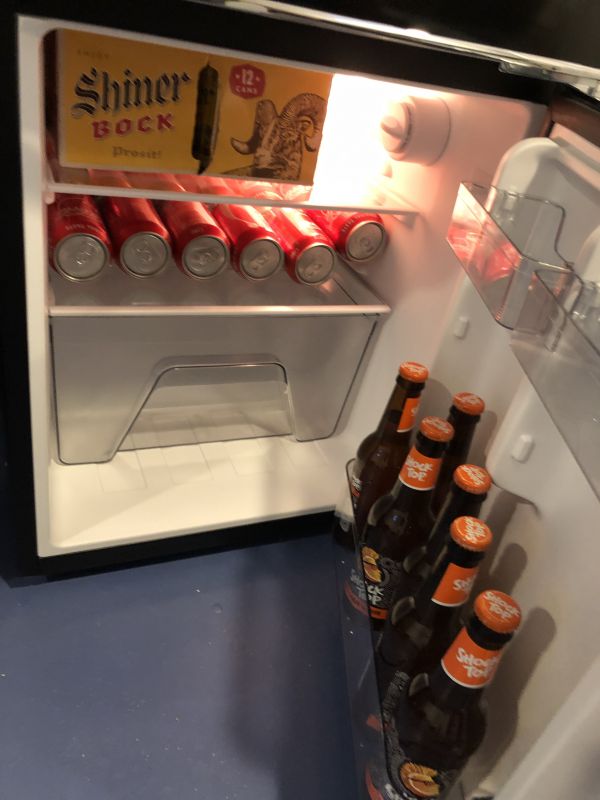 The temperature level is controlled by a dial numbered 0 through 7 with 7 being the coldest. The manual recommends to set the temperature to 4 to start.
Performance
We did run into a slight problem with the initial setting of 4. Several days after loading the fridge as shown in the above picture, we went to grab a drink and opened the door to find frozen/exploded soda cans. So, it definitely does it's job cooling, but it was our mistake for not testing the temp with something like water bottles. However, this did provide us the opportunity to remove all the shelves and give the fridge a proper cleaning. It was easy to remove all the shelves, drawer and wipe down the unit. We lowered the temp to a shade below 3 and everything was perfectly cold after that.
As far as interior room, we found one real qualm – the long boxes that sodas come in these days will not fit inside, so they've got to be completely unloaded. Minor annoyance but still defeats the purpose of the packaging.
The freezer section holds a full 10lb bag of ice and has kept it frozen while keeping the overall setting as indicated above.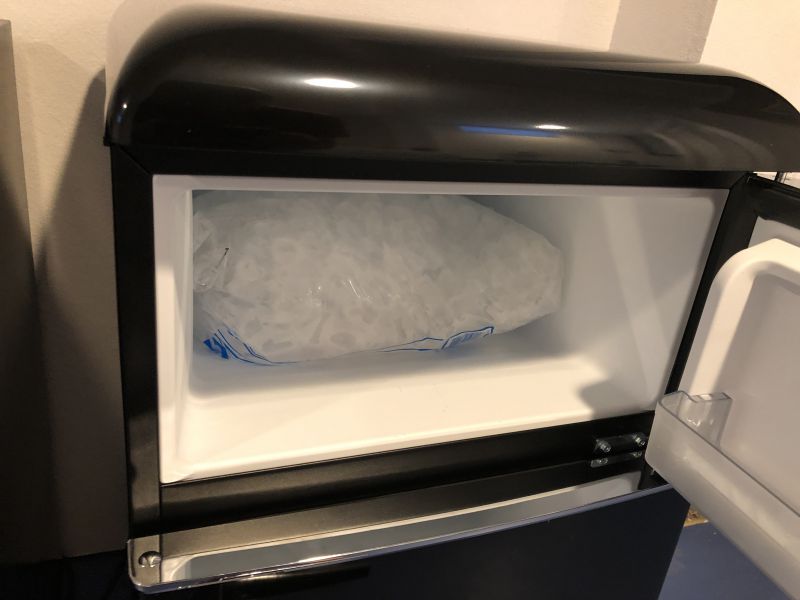 As far as the aesthetics, the retro 50's design fits in great with our 50's era house. It comes in black, light blue and red so it fits a variety of color schemes. The black works perfect in our utility room.
What I like
Does it's job – keeps things cold
Nice retro design, looks great
Easy to clean
Easily removable and adjustable shelving
What I would change
Honestly, this is a quality product – I don't find anything that I feel the need to change.
Final thoughts
Overall, I give this fridge a very strong recommendation. It is stylish, does a great job keeping things cold and has plenty of space to store whatever you need in a variety of uses. I could see this being extremely handy in a dorm room setting, in a workshop or just as we use it for extra space downstairs. This was one of the easier reviews I've had as the Galanz Mini-Fridge did all the work, proving itself to be a great product.
Price: $239.99
Where to buy: Target
Source: The sample of this product was provided by Galanz.