We use affiliate links. If you buy something through the links on this page, we may earn a commission at no cost to you. Learn more.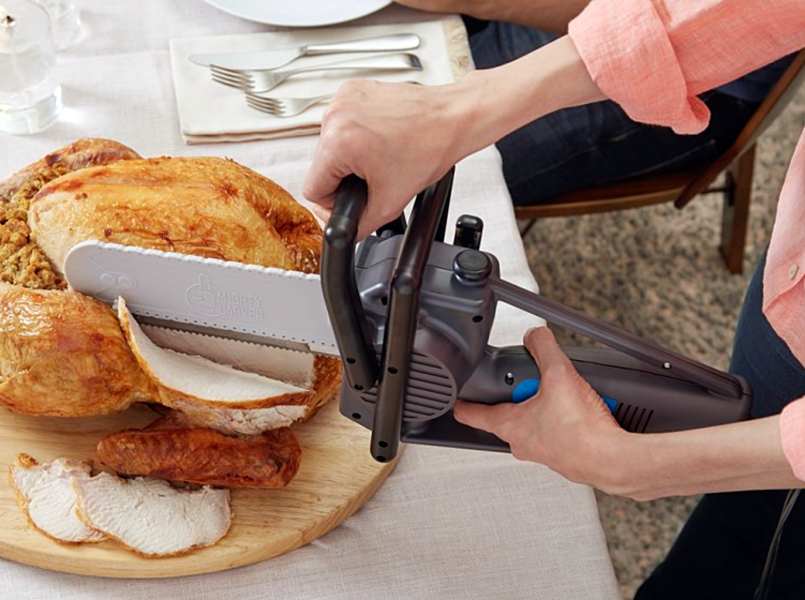 NEWS – Carving the Thanksgiving turkey is an age-old tradition shared by many families. What if I told you this year you could carve up that delicious bird with a chainsaw. You could be the hit of your Thanksgiving feast with the Mighty Carver Electric Chainsaw Carving Knife. Well, okay, it may not be a real chainsaw, it's actually a carving knife in disguise. But it's still pretty cool, in a hilariously over-the-top kind of way.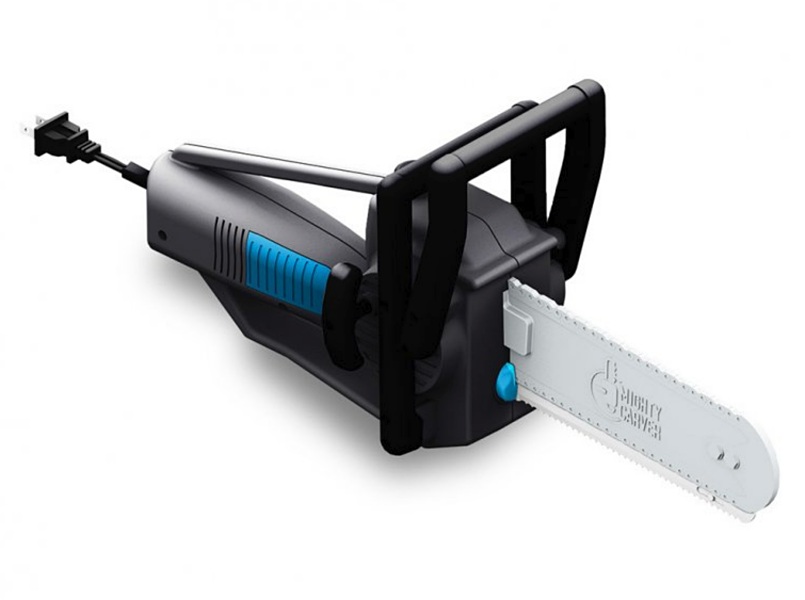 Made of ABS plastic, the Mighty Carver's looks like a chainsaw complete with an ergonomic handle for comfort and control. The blades are surgical-grade stainless steel with machine-cut, razor-sharp serrated edges. Perfect for cutting through turkey, meat, bread, melons, and more. They're also removable for easy cleanup and are dishwasher safe.
Imagine the look on the faces of your guests when you bring this out on Thanksgiving or your next party. The Mighty Carver Electric Chainsaw Carving Knife is a bit pricey at $59.95. But it could make a cool gift, or who knows it might just start a fun new family tradition.
To purchase or for more info, head over to The Grommet.