We use affiliate links. If you buy something through the links on this page, we may earn a commission at no cost to you. Learn more.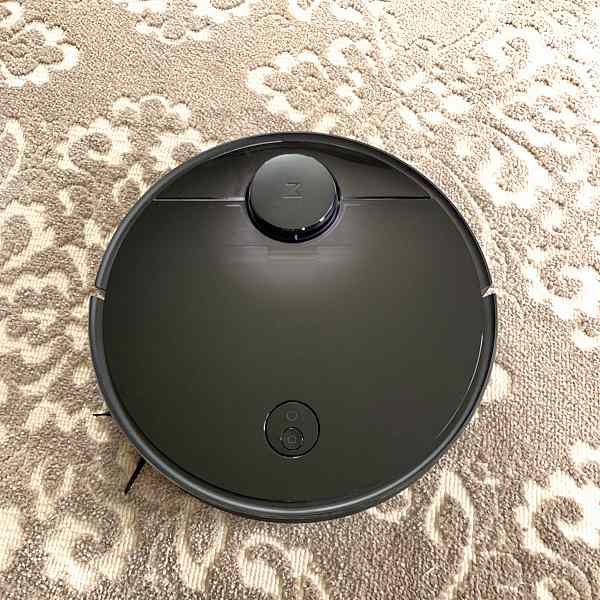 REVIEW – Robotic vacuums are popular these days, but I honestly never had any interest in them. I thought that my home would be to difficult for a robotic vacuum to clean. Then I read about the newest S series vac from Roborock, the S4. The S4 was engineered specifically to clean complicated homes like mine thanks to precision mapping and a revamped drivetrain. So I decided to give it a try.
What is it?
The Roborock S4 is a robotic vacuum engineered to take on complex homes and environments using advanced mapping, navigation, and an improved drivetrain.
What's in the box?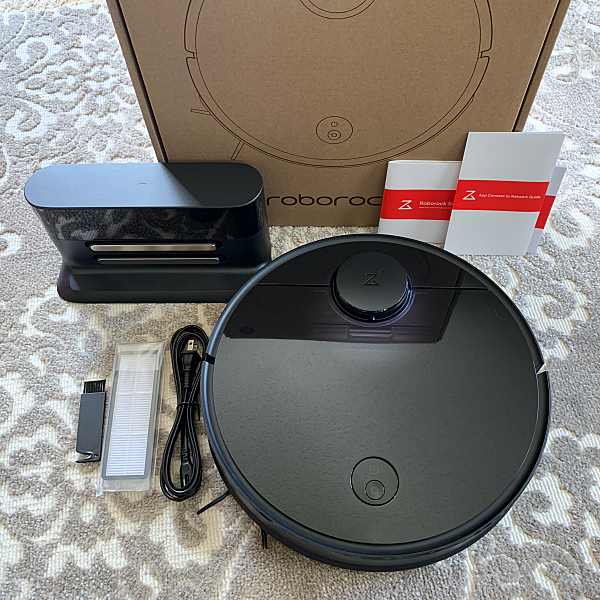 Roborock S4

Charging dock

Power cable

Main brush cleaning tool

Extra filter

Users manual
Design and features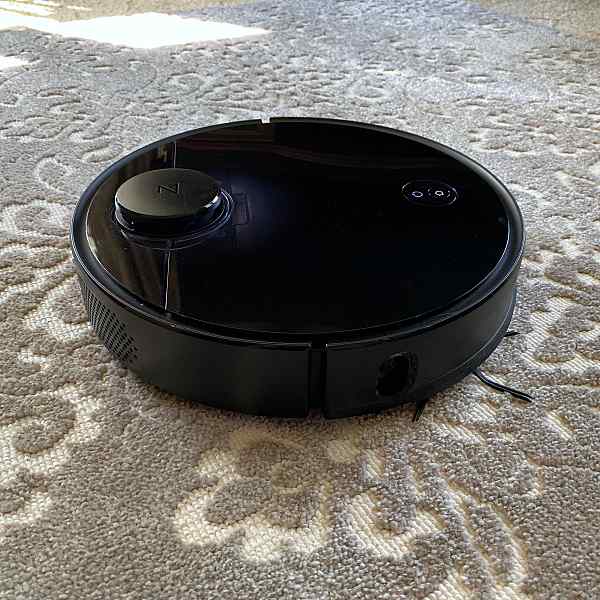 The S4 style differs from other Robo vacs in that it has an elegant transparent shell, giving it a little touch of style. It also makes checking the dustbin easier, because you can just look through the cover.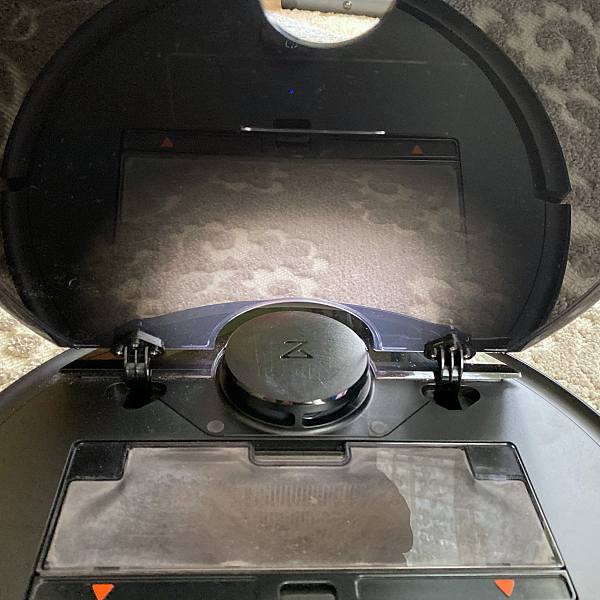 Aside from that, it has a familiar circular design with a turret on top that houses the laser distance sensor.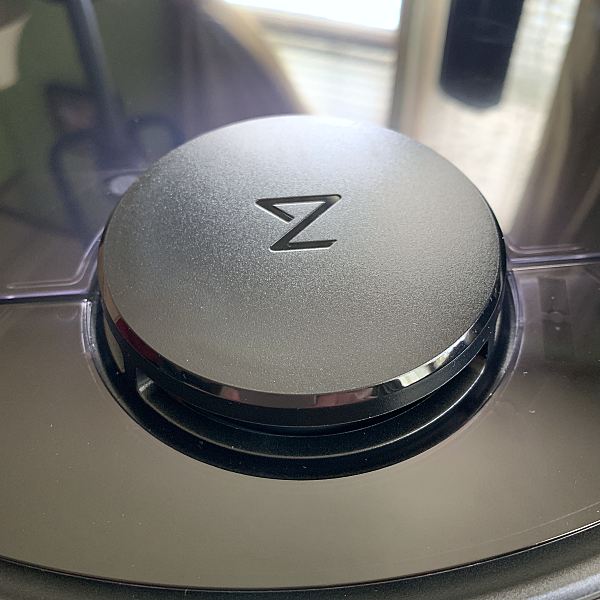 The power on/off indicator and dock/spot clean control buttons are located opposite from the turret.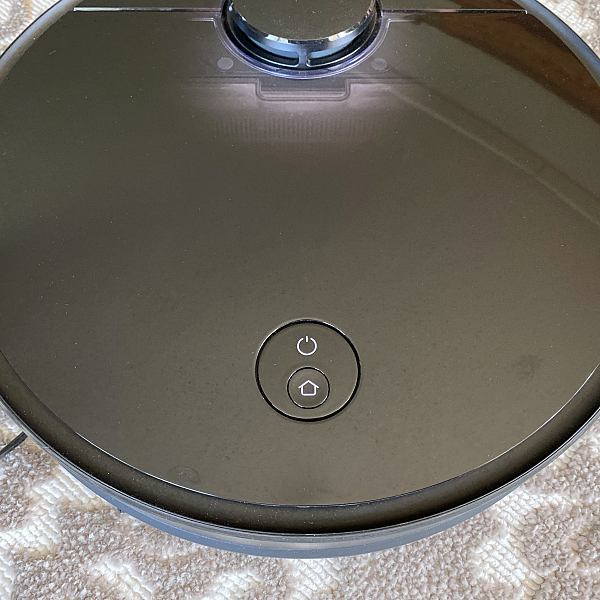 Lifting the transparent cover reveals the WiFi indicator light and a system reset button.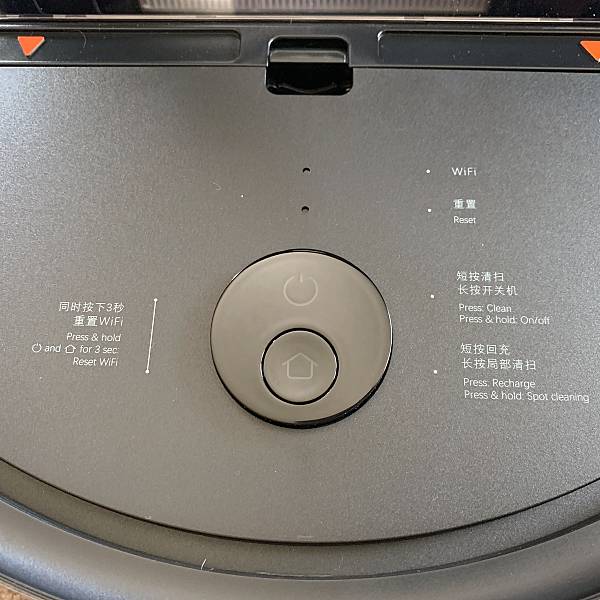 The removable dustbin is located in the center of the unit.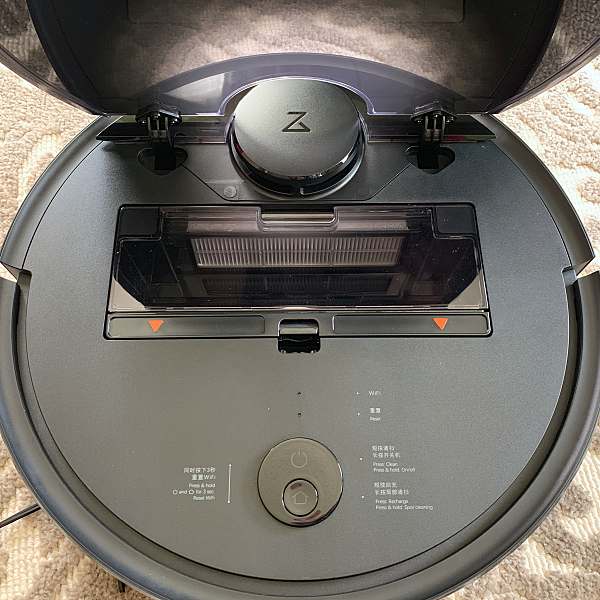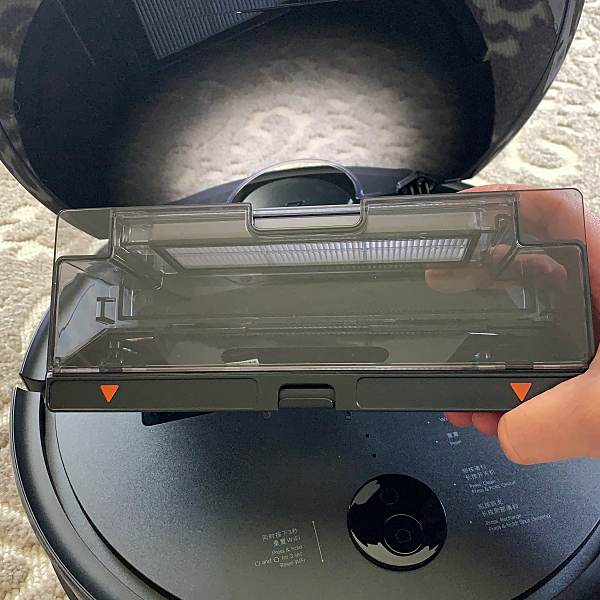 Flipping the unit over reveals 4 cliff sensors, side brush, omnidirectional wheel, driving wheels, and main brush.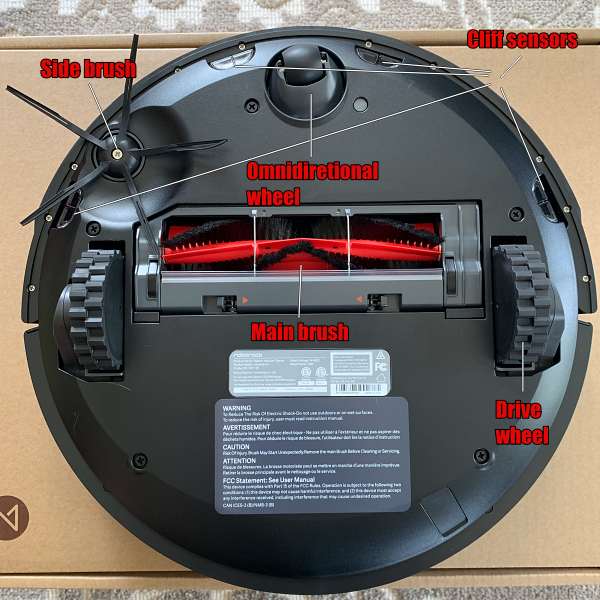 The main brush is easy to remove and clean. It also features an anti-tangle design to reduce hair tangling. To make cleaning the main brush easier, there's a main brush cleaning tool included. The main brush is designed to float, so it adjusts its height for the perfect clean, dropping close to the ground when cleaning hard floors and rising for carpeted surfaces.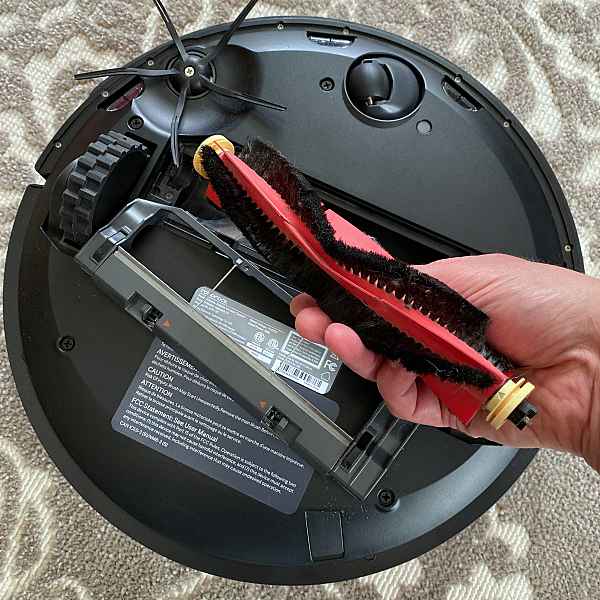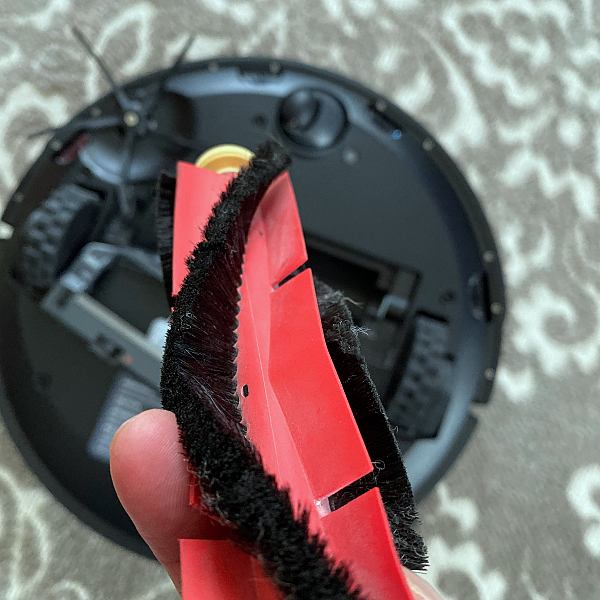 The side brush is different from those you see on other Robo vacs. Instead of bristles, the S4's side brush has four rubber arms that are split down the middle. This makes it more durable and less likely to get tangled.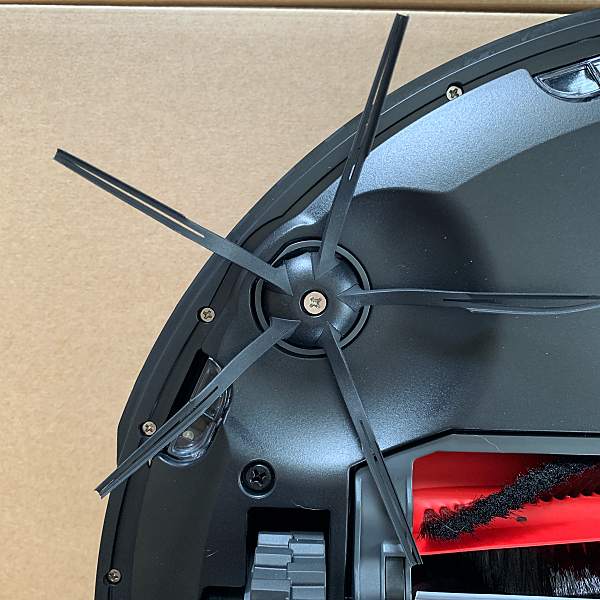 There's a bumper on the front of the vac that keeps it from damaging your furniture. On the left side of the bumper, there's a wall sensor.
On the backside of the unit, there's a speaker and the charging contacts.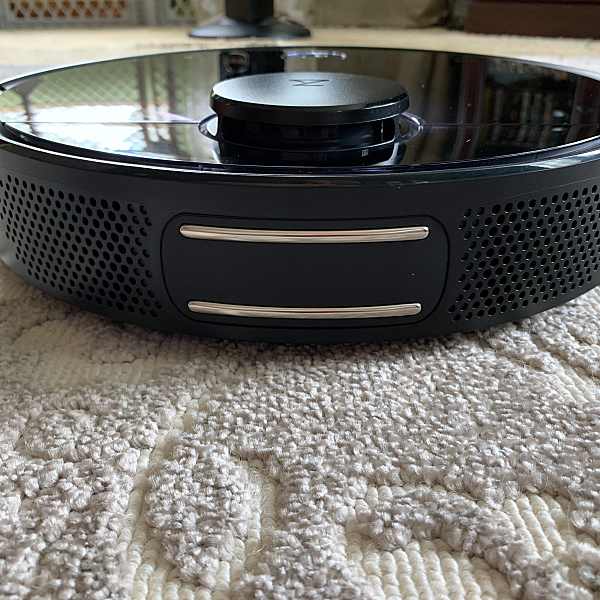 Before setting up the unit, you have to charge the battery. The S4 contains a large 5200mAh LiPo battery. When fully charged the battery provides enough power for over 150 minutes of non-stop cleaning. Of course, your mileage may vary based on the size of your home and the type of floors you have.
Charging the unit is done by plugging in the charging dock and then powering on the S4 and placing it onto the dock.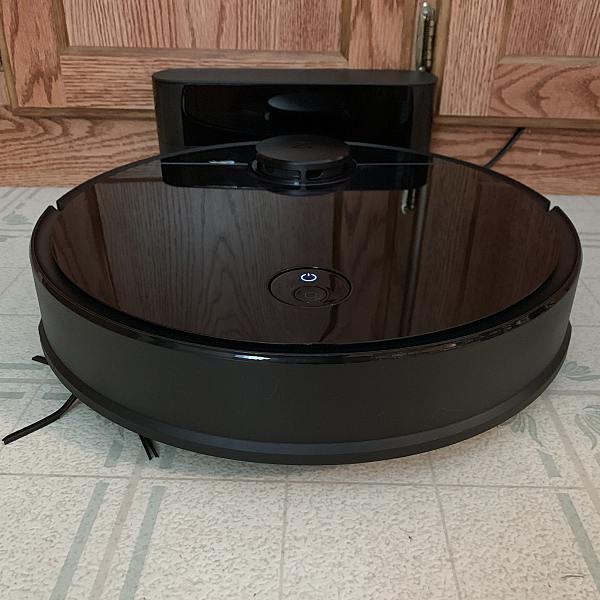 Roborock app
While the unit is charging, you can download the Roborock app. Although the S4 will work sans the app, you'll need it to access the S4's many cleaning features and settings.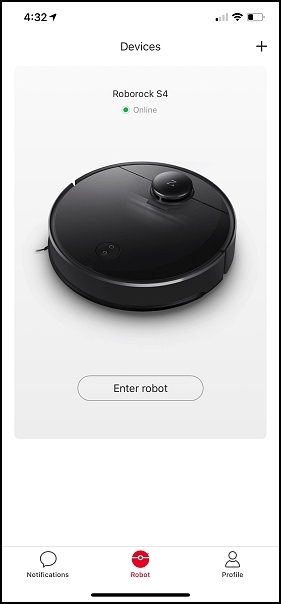 The first time you launch the S4, it will start cleaning on the perimeter of each room. While it does this it also maps out each room. You can watch in real-time as the vacuum maps out and cleans your home. The map will also show you the cleaning route the device used.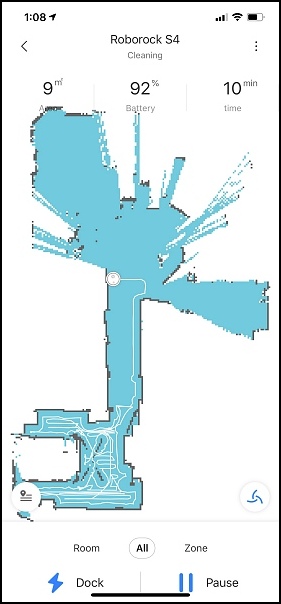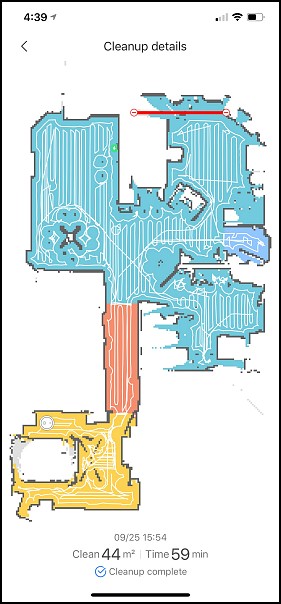 After the initial cleaning, you can use the map created in the app to select how you want the device to clean. You can choose from four different selective cleaning modes: 
Room cleaning: Allows you to select an individual room from the map to be cleaned.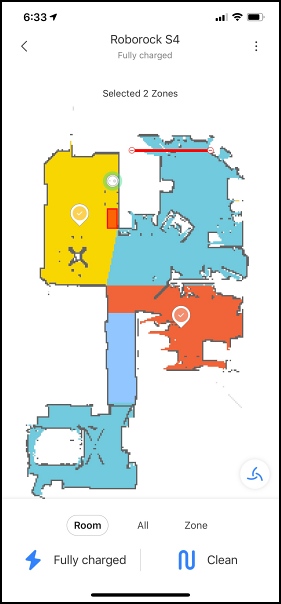 Zone cleaning: Allows you to set a zone for the vacuum to clean. You can choose the size and amount of zones. You can even have it clean the zone or zones up to 3 times consecutively.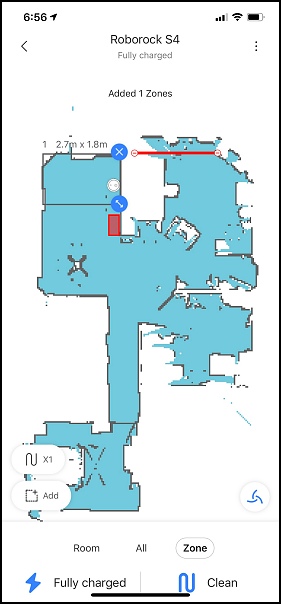 Spot cleaning (Pin n Go): Allows you to drop a pin onto the map for the vacuum to goto. It will then clean a 4' x 4' area around where the pin was dropped. Tapping the charge icon in the app returns it to the dock.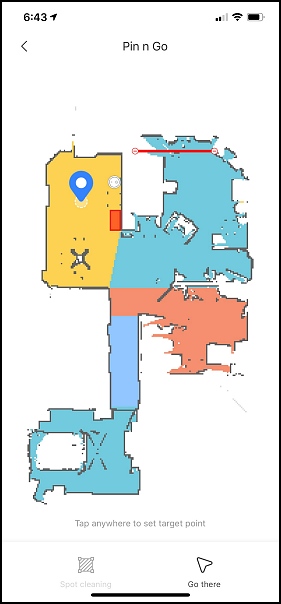 All: Select this option to have the S4 clean the entire mapped area.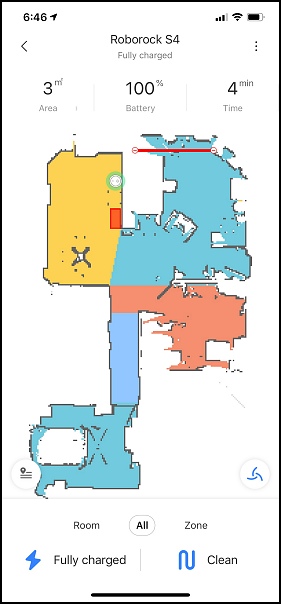 You can also use the app to set timed cleanings. With the Timer, you can customize the time, frequency, power mode, and which zone you want the vacuum to clean.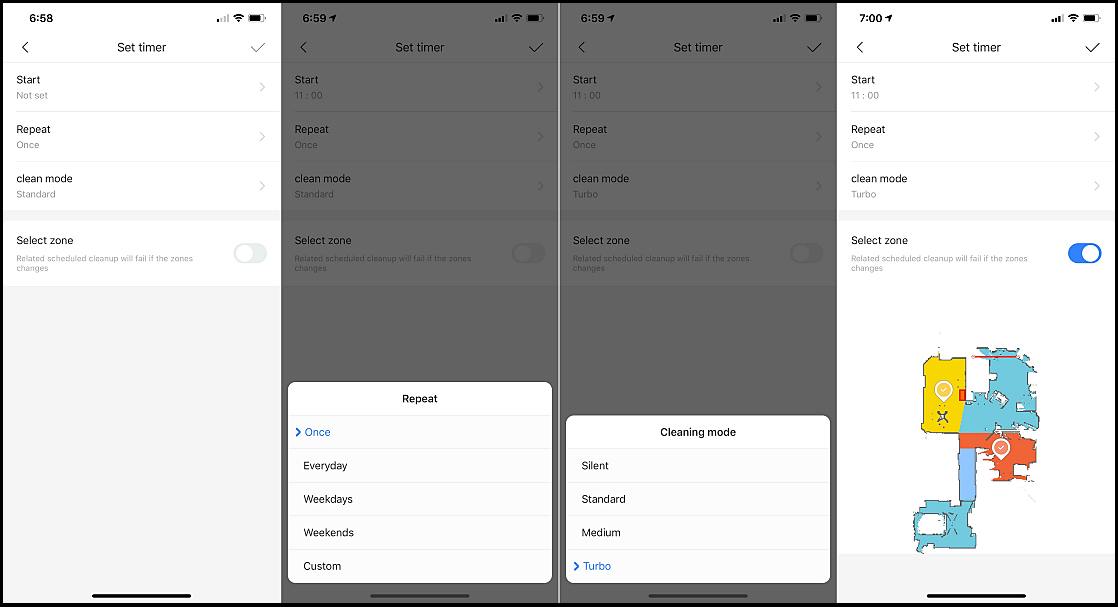 One of my favorite features in the app is being able to set no-go zones and virtual walls. I used the app to set a no-go zone around my dog's water bowl and a virtual wall to keep the S4 from getting to close to my curtains. It was neat watching as the S4 precisely avoided those areas while cleaning.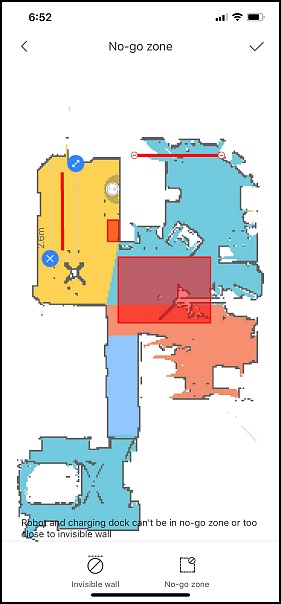 The app also lets you check the battery level, change the cleanup mode, and access various device settings. Overall the app is easy to use, although at times it can be a bit glitchy.
The S4 has four different cleanup power modes, generating increasing amounts of suction (up to 2000pa) and noise. Available modes are Silent, Standard, Medium, and Turbo.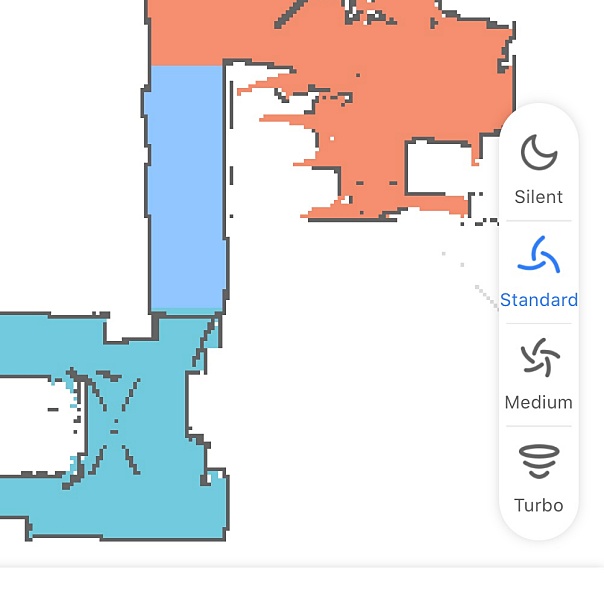 You can also have the app send notifications to your phone. Alerting you to when a cleanup starts and ends and to any errors that might occur.
Cleaning…Mission impossible???
My house is small, and I have a lot of furniture. I also have carpet and area rugs throughout. It's a bit of an obstacle course, so I knew that the S4's improved drivetrain would be put to the test.
As it started cleaning a pleasant female voice announced that it was starting cleanup. It also announces when it's done cleaning and when it's charging. If an error occurs during cleaning, it will alert you to the problem. 
It was almost hypnotizing watching the S4 do its thing. I watched as it precisely navigated through chair legs and around obstacles, moving forward when it could and even backing up when in tight spots. At one point it disappeared under an end table, and I thought for sure I would have to rescue it, but several seconds later it reappeared without issue.
Once it was done cleaning the perimeter, it started a zig-zag pattern to clean the rest of the room. Almost like an artist, first outlining, then filling in a picture. It easily traversed an array of area rugs and runners in various rooms, never once getting hung up or stopping. I'm sure this was due to the S4's improved drivetrain system. This little Robo vac seemed virtually unstoppable.
I ran the S4 in Turbo mode because of the multi-levels and different textures of carpet it would be cleaning. About halfway through I used the app to pause cleaning to check the dustbin. It was full of dog hair. My dog has fine hair that's hard to see and gets virtually everywhere, so I was happy to see how much of her hair the S4 was picking up.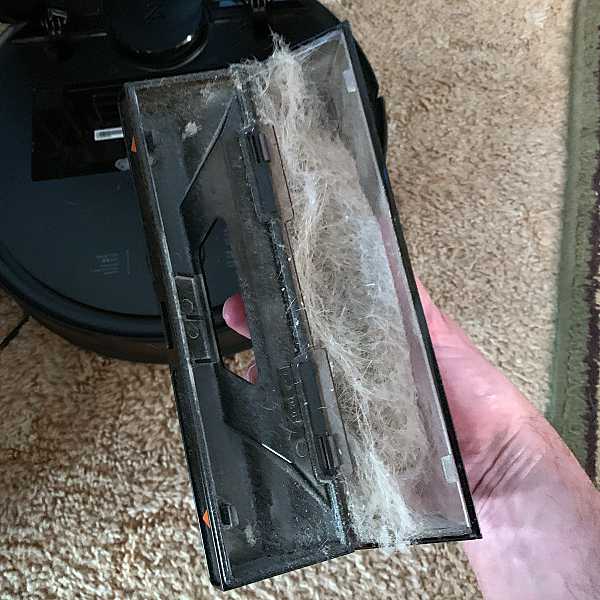 Battery life on the S4 was equally impressive. After cleaning a total of 464 square feet, and running for 59 minutes in Turbo mode the battery life was still over 70%.
After cleanup, I removed and emptied the dustbin. I like that both the dustbin and filter can be cleaned by running them under warm water and letting them air dry.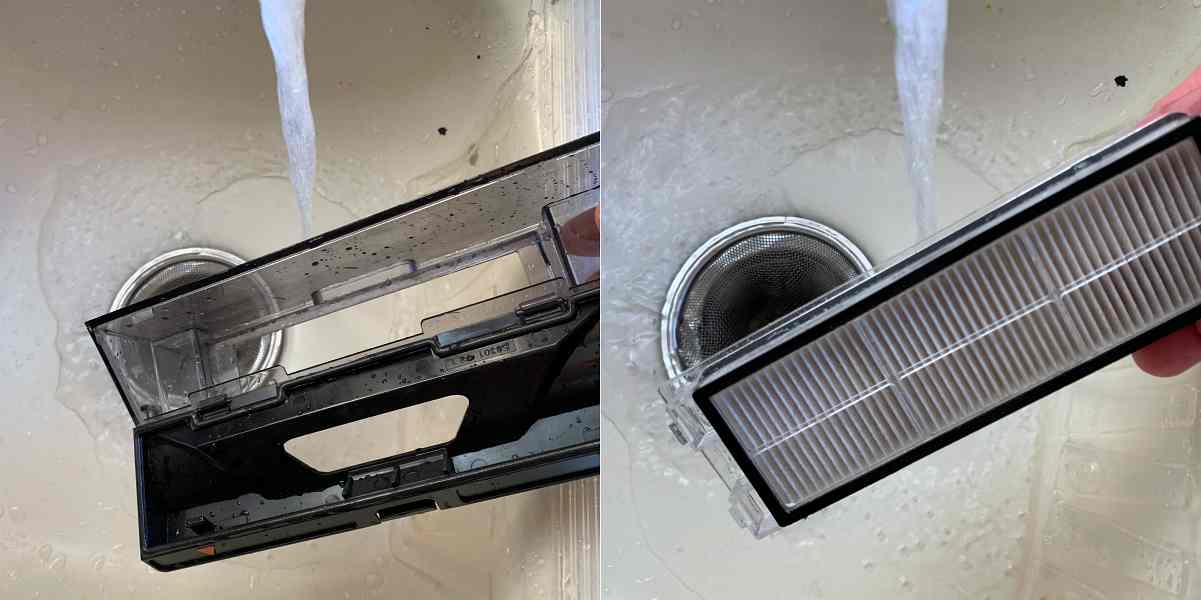 Overall I was thoroughly impressed by how well the S4 cleaned my home. I especially appreciated how it picked up my dog's fine hairs. Before the S4, it was nearly impossible for me to keep up with my dog's hair. With it, I can clean the trouble (dog hair) areas in my home as often as I want, all without having to break out my regular vacuum. Equally impressive was how well it navigated and cleaned the multiple types of flooring in my house, going from carpeting to area rugs with ease, cleaning all the while. I tested all of the selective cleanup modes that the S4 offers, and each one was executed without issue. 
Roborock wanted to bring intelligent cleaning to more people than ever, with the S4 they did just that. The S4 has features usually reserved for higher-end vacuums but still comes in at a budget-friendly price. 
What I like
Long battery life

Powerful suction (up to 2000pa) with 4 different power modes

Low noise even when using Turbo mode

Ability to set no-go zones and virtual walls

Ability to clean specific zones and rooms
What I'd change
Add support for voice control with Alexa and Google 
Final thoughts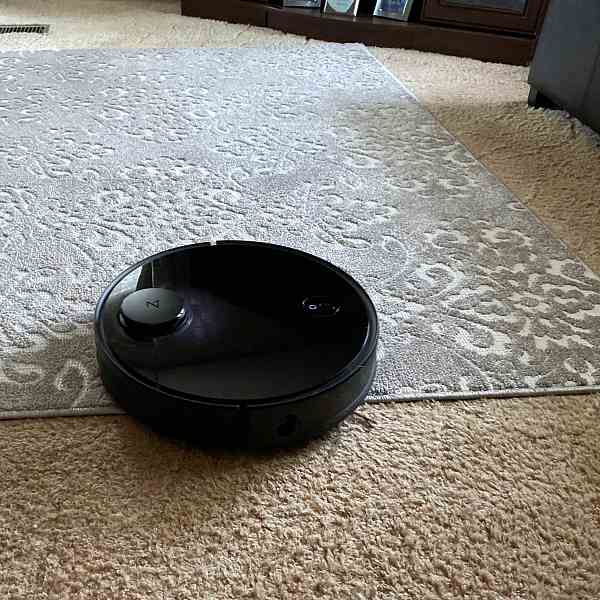 I love the Roborock S4 robotic vacuum! It's easily one of the most impressive products I've reviewed this year. It has a lot of great features, and it does a great job of navigating and cleaning my complex home. For someone that started out having no interest in robotic vacuums, I now find myself wondering how I ever got along without one. If you own a home, you need to have a Roborock S4 cleaning it. 
Update 7/5/20
When I first reviewed the Roborock S4 back in October, I said, 'It's easily one of the most impressive products I've reviewed this year." And 8 months later it still is. I love this little guy. It still patrols my house a couple times a week cleaning as it goes. It does a great job of keeping my dog hair situation under control. Another thing I like is that Roborock continues to not only update the vacuum, but they have also made improvements to the app. That shows me that the company is committed to giving its customers the best product it can.
Price: $399.99
Where to buy: Amazon
Source: The sample for this review was provided by Roborock.