We use affiliate links. If you buy something through the links on this page, we may earn a commission at no cost to you. Learn more.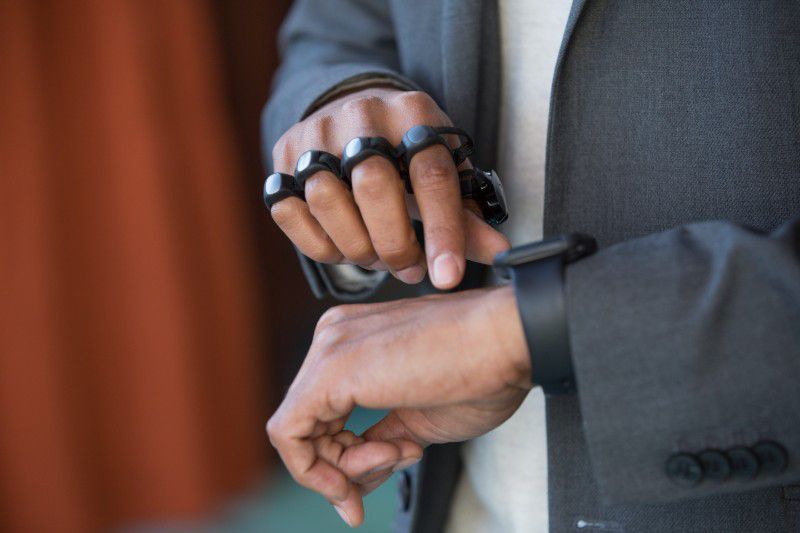 NEWS – About a year ago, I reviewed the Tap wearable keyboard and mouse. As far as alternative keyboards are concerned, it was one of the more unusual ones that I've tested. Well, now Tap is back with an updated model with their new Tap Strap 2 wearable keyboard which introduces their new AirMouse feature. This feature will let you feel like you're Tom Cruise from the Minority Report because you'll be able to control any Bluetooth-connected device with the wave of your hand.
The Tap Strap 2 looks like a string of 5 rings, one for each finger, that give your hand superpowers to type and control devices like iPads, Smart TVs, and more. Like their previous version that I reviewed, you use combinations of finger taps called chords to tap letters, numbers, and punctuation characters. There's also a Mouse Mode, which allows users to control your computer's onscreen cursor to click and scroll just like you do with a traditional optical mouse.
The new Tap Strap 2 is currently available for $199 on Amazon or TapWithUs.com. To learn more, visit TapWithUs.com.