We use affiliate links. If you buy something through the links on this page, we may earn a commission at no cost to you. Learn more.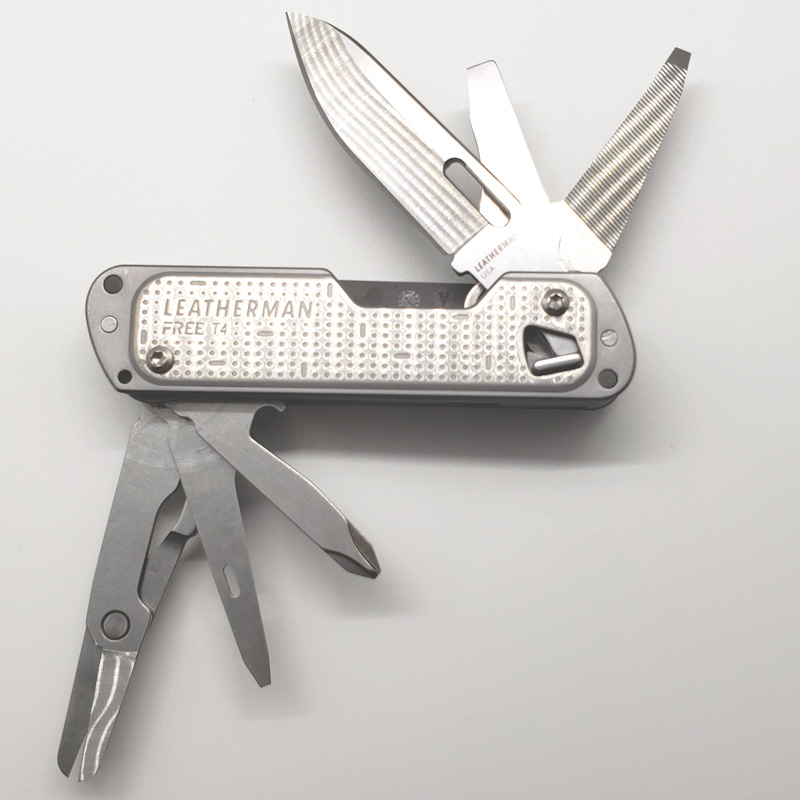 REVIEW – How many times have you needed something – a screwdriver, knife, something to pry with?  One solution is to carry the well-known Swiss army knife, but those tend to be bulky and heavy. That need led to the creation of multitools – small, pocketable tools and Leatherman is at the forefront of that market. Always innovating, Leatherman has a new tool in the game – the Leatherman Free T4.
What is it?
The Leatherman Free T4 is a small and lightweight multitool that comes with a cool dozen tools.
What's in the box?
Leatherman Free T4 tool
A really basic "how to use" card
Hardware specs
Closed length: 3.6 in / 9.3 cm L x 0.62 in / 1.51 cm W
Blade length: 2.2 in / 5.6 cm
Weight: 4.3 oz / 121.9 g
Design and features
Each side has a lock-release thumb switch to release opened tools.  The back has a removable pocket clip with a lanyard loop included on the clip.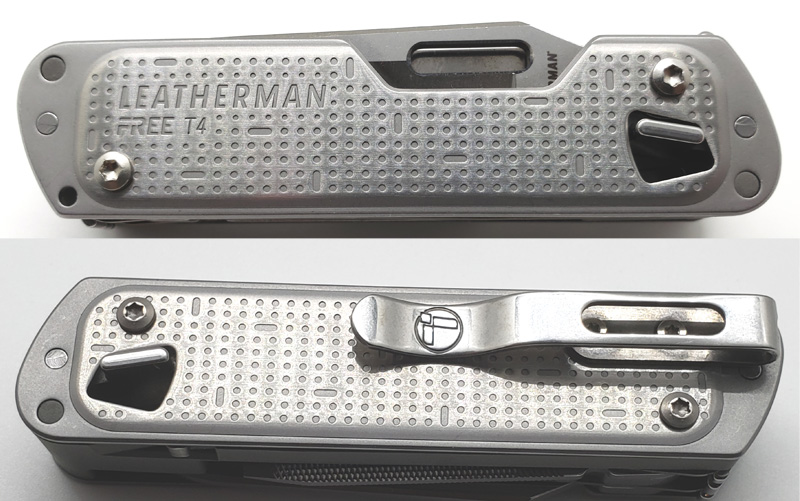 The T4 feels great in the hand. It's super-solid and at the same time, very lightweight.  In fact, my wife, the engineer, couldn't believe how light it was. But, a tool's value isn't in how it feels or how light it is.  It has to function, and the T4 brings a dozen tools to the party.  Let's see what's included in this beauty.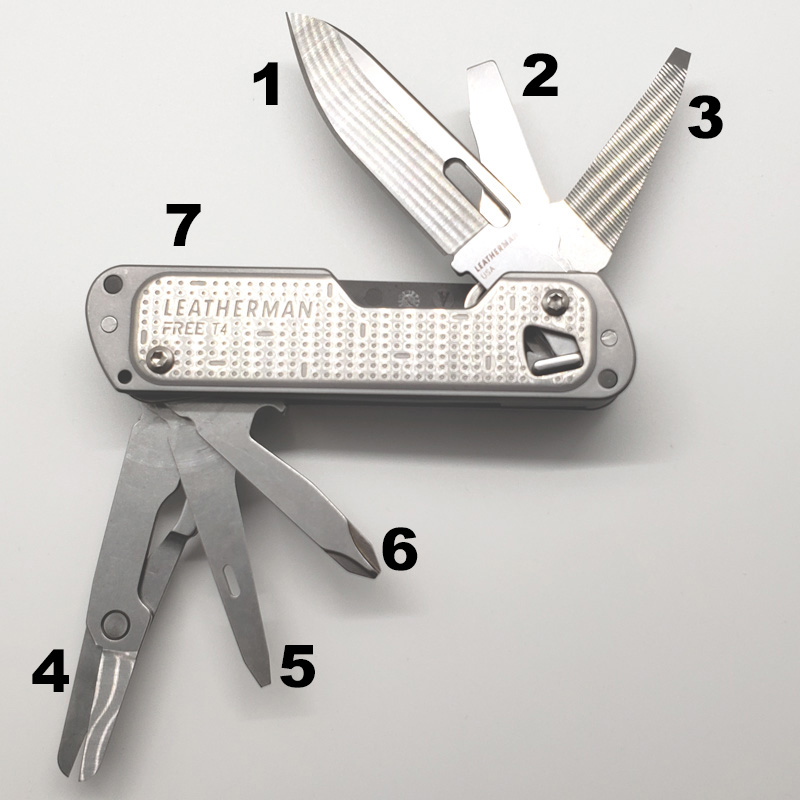 Item #1 is a 420 high-carbon stainless steel knife
Item #2 pulls triple duty as a pry tool, package opener and, a medium screwdriver
Item #3 is is a twofer with a wood/metal file and a small screwdriver
Item #4 is a spring-action pair of scissors
Item #5 is both an awl and an extra-small screwdriver
Item #6 is a Phillips screwdriver as well as a bottle opener
Item #7 is a pair of tweezers in the top of the unit and pictured below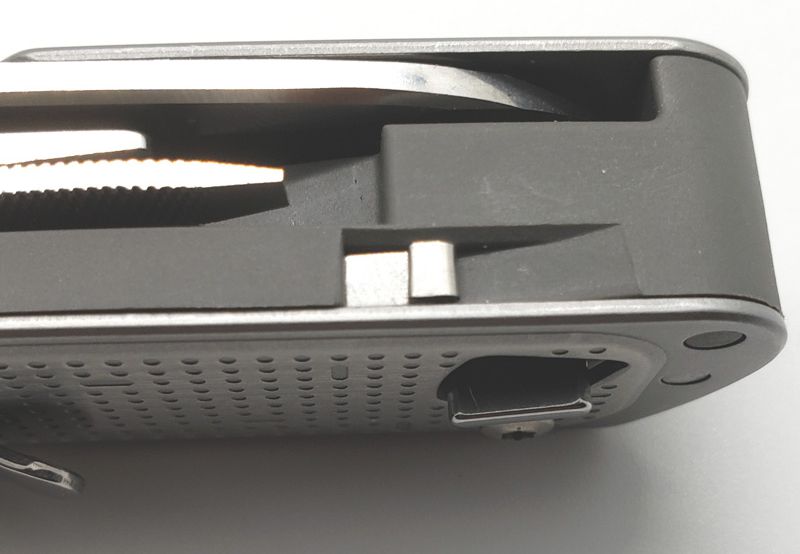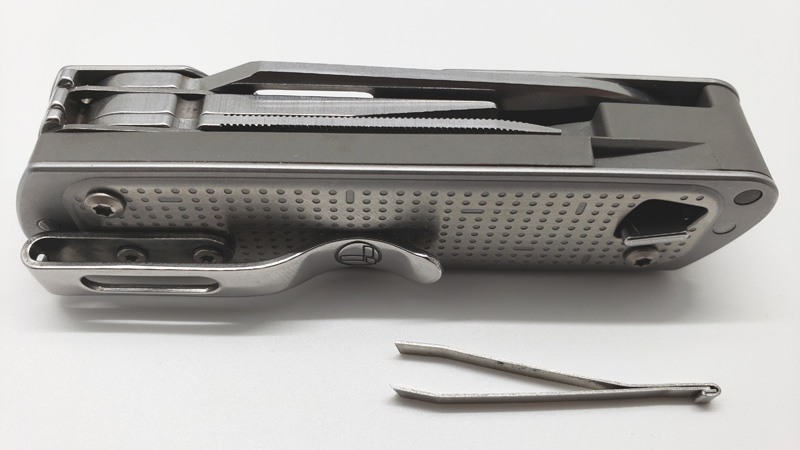 When a tool is opened, it locks in place.  There are two releases – one for each set of tools.  A push of the thumb releases the lock so the tool can swing back to its stored position.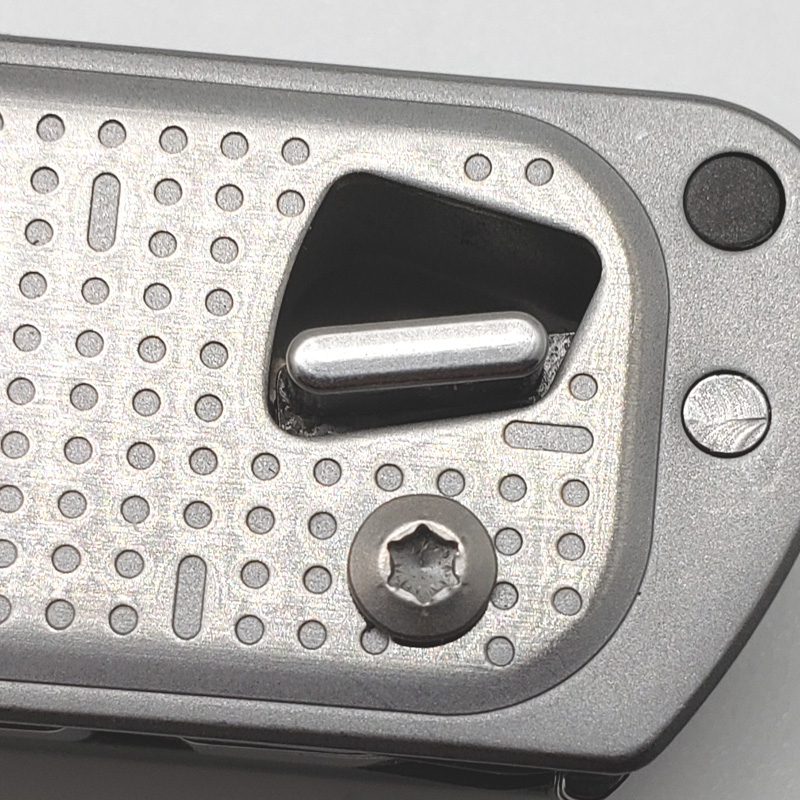 A cool feature of this locking mechanism is that it uses magnets and makes for a very smooth open/close.
Speaking of opening – historically, that was one of the pains with multitools.  To get at specific tools, it took industrial-strength fingernails to pry the tool out from its stored position.  The Free T4 changes that with a thumb-driven opening mechanism that simply pivots the desired tool up so it can be easily accessed.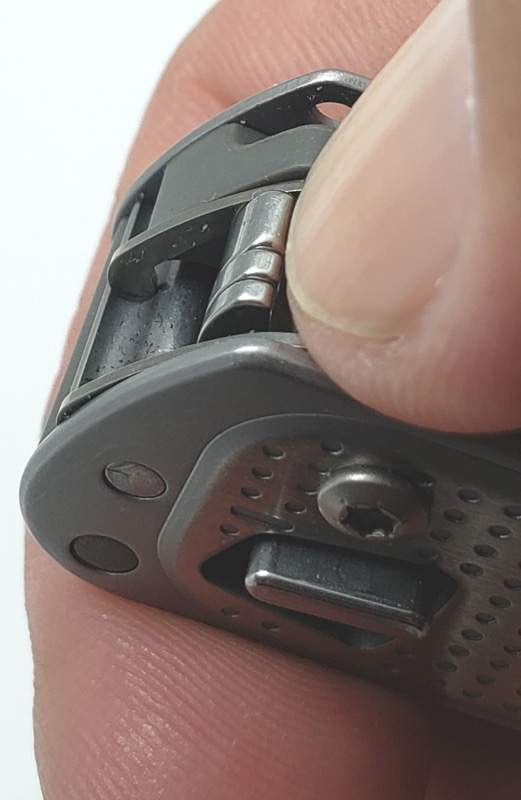 This design allows for one-handed opening operation – a very nice feature.
What I like
It's solid
It's light
It has most everything I need
What I'd change
It is a tad thick in my pocket, making it a challenge to get my wallet out (perhaps that's a bonus…), but I don't know how I would include all these features in anything smaller
Including a reusable toothpick would have been nice
Final thoughts
I tend to travel light.  I have my trusty cell phone in one front pocket and wallet (and sometimes key fob) in the other.  Adding the Free T4 on the wallet side was a non-event.  I never felt it.  It clipped perfectly on my pocket and rested in my pocket.  As I mentioned above, because it is a little thick, it will take some getting used to getting my wallet out, but I expect that won't take much time.
All Leatherman tools (including the Leatherman Free P2 which we also reviewed) are proudly made in the USA. The Free T4 comes with a 25-year warranty. I really like the Free T4 and look forward to it becoming a key player for every day carry.
Price: $59.95
Where to buy: Direct from Leatherman. It is announced on Amazon but pricing and availability are not available.
Source: The sample of this product was provided by Leatherman.