We use affiliate links. If you buy something through the links on this page, we may earn a commission at no cost to you. Learn more.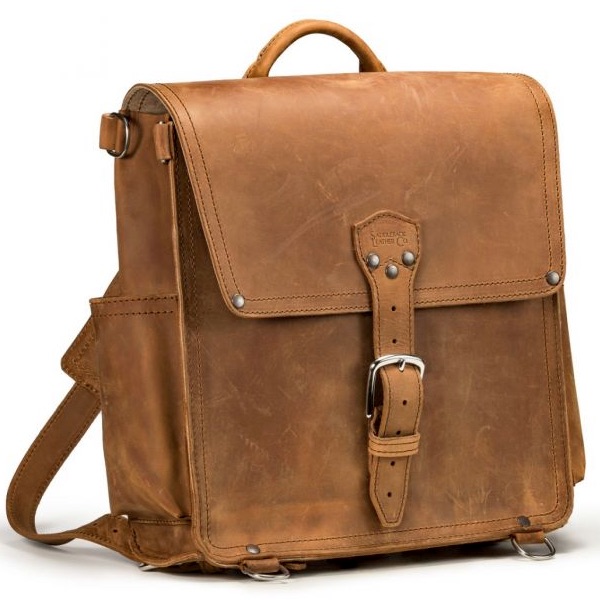 NEWS – When Saddleback Leather first started out, one of their original products was a simple messenger-style bag. It was a great design that also converted to a backpack in a pinch. I know many owners who modified theirs for full-time use this way, arguing that the big square form factor worked better that way. While the original messenger bag has been retired, Saddleback Leather just retooled the design and released it as a dedicated backpack!
The new Messenger Backpack follows the dimensions of the old design at 14″ by 13″ by 4-1/4″, and weighs in at a comfy 4.3 pounds. Two side-mounted pockets hold water bottles or cell phones, while the interior includes a dedicated pocket for a 15″ laptop, a couple of small pockets for extra bits, a secret bottom to hide important stuff, and a built-in key leash. Dedicated backpack straps are attached on the rear of the bag, which also has multiple D-ring attachment points to lash all kinds of things.
I know some long-time Saddleback fans (like me) will be excited about this one. It looks like a perfect marriage of form and function. It retails for $379 and is available in 4 different colors. Check it out on the Saddleback Leather Messenger Backpack page!