We use affiliate links. If you buy something through the links on this page, we may earn a commission at no cost to you. Learn more.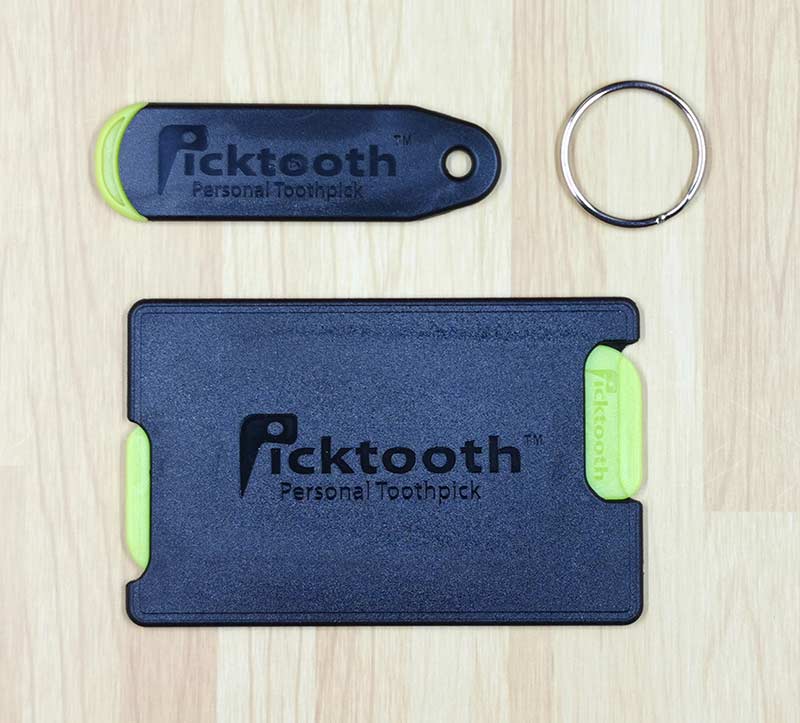 REVIEW – We've all been there, you've just come back from lunch and you're talking to a friend who keeps staring at your mouth. Finally, you get a chance to look in the mirror to realize that you have food stuck between your teeth. ICK! Many restaurants offer wooden toothpicks at the checkout counter, but a better alternative is to add a reusable toothpick like the Picktooth Personal Toothpick to your EDC. Let's check it out.
What is it?
The Picktooth Personal Toothpick is a plastic toothpick that comes in a credit card and keychain version for easy carry.
Design and features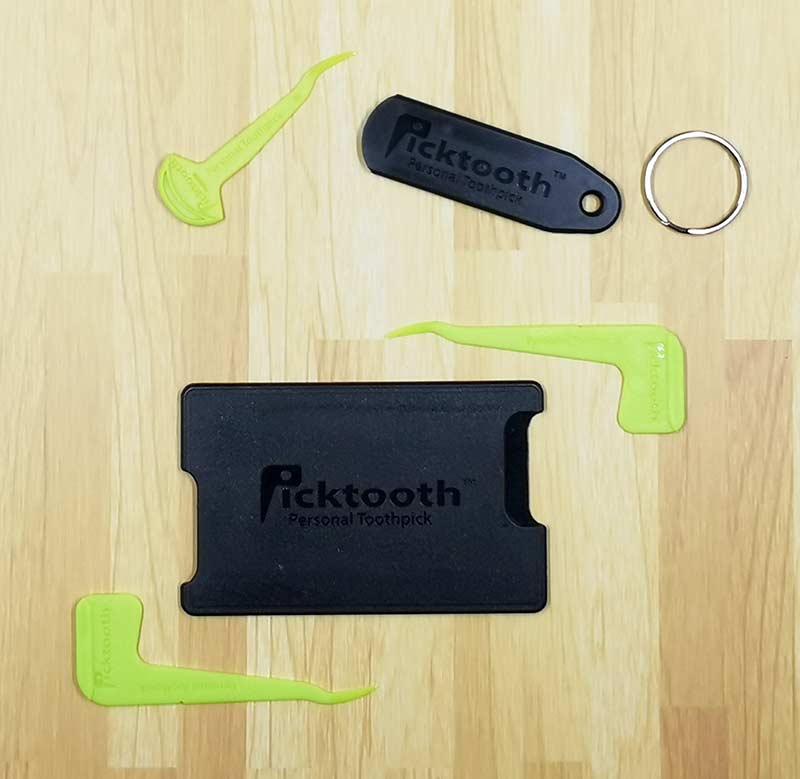 Both Picktooth styles feature a handy storage case. The credit card sized Picktooth offers two toothpicks, while the keychain-sized Picktooth is just one toothpick with a split ring for your keychain.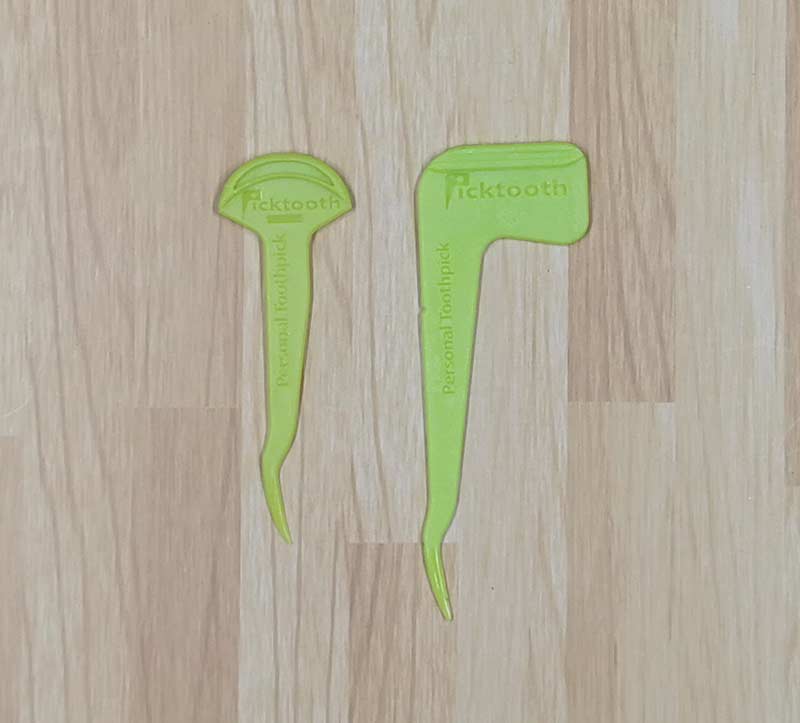 Both styles of the Picktooth are made of the same flexible neon yellow nylon. The material is food grade, BPA/PVC free, and recyclable. As you can see from the image above, the credit card sized Picktooth is slightly larger than the keychain-sized Picktooth.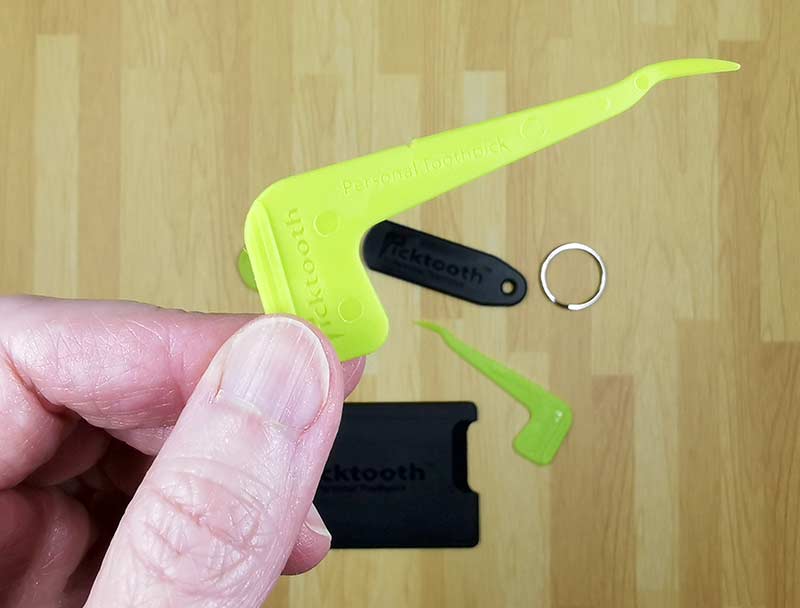 The Picktooth has a "handle" at one end and a curved pick on the opposite end.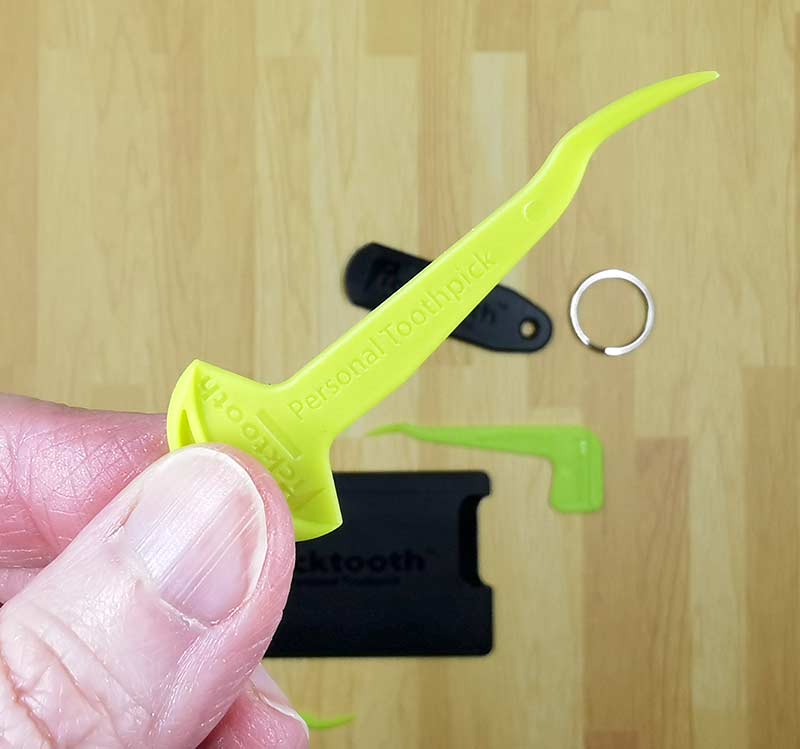 The curved pick has a tapered point that works great for removing stubborn food particles from between your teeth without stabbing your gums.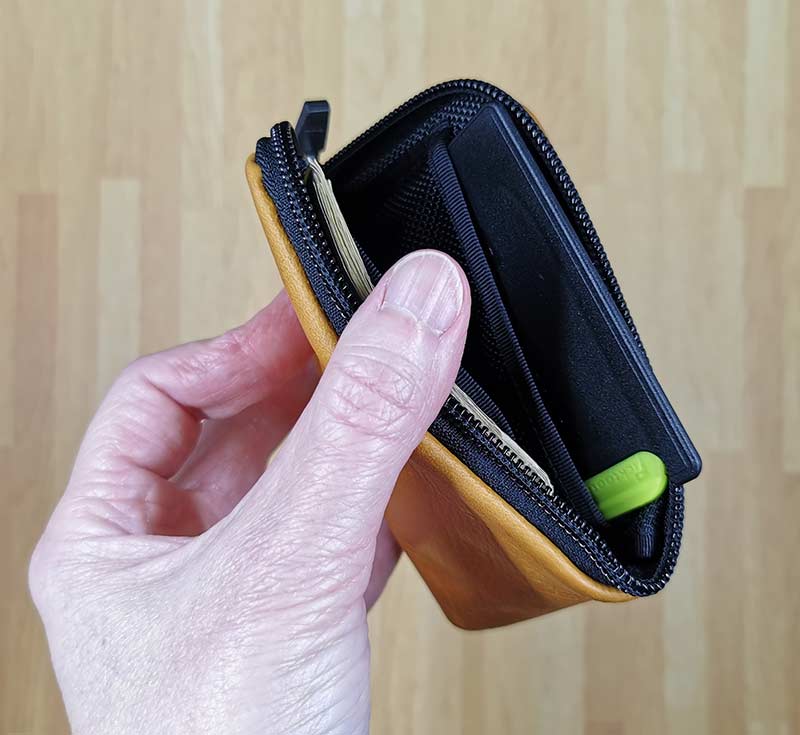 I made sure that the credit card sized Picktooth does indeed fit in the credit card slot in a wallet. It even fits in smaller wallets like the smaller sized Waterfield Finn wallet shown here.
The Picktooth obviously doesn't do anything that a wooden or plastic toothpick can't do. But it's designed to be reusable and not just a use it and trash it style toothpick. I realize that saving landfills from toothpicks might not be a huge deal in the grand scheme of things, but I also think that if more people designed reusable products like the Picktooth, we could cut down on the mindless trash that humans generate on a daily basis.
What I like
Reusable
Comfortable to use
Two styles for easy carry
What I'd change
Final thoughts
Several times a week I'll check my teeth while washing my hands in the restroom at work. When I see some food stuck between my teeth, I'll usually grab a paper towel and try to fold/twist into a tiny point and use it as a pseudo toothpick with less than stellar results. With the keychain-sized Picktooth in my gear bag, I can easily dislodge the food and save the Picktooth for another day. It gets two thumbs up and a smile from me.
Price: $4.99
Where to buy: Picktooth
Source: The sample for this review was provided by Picktooth.