We use affiliate links. If you buy something through the links on this page, we may earn a commission at no cost to you. Learn more.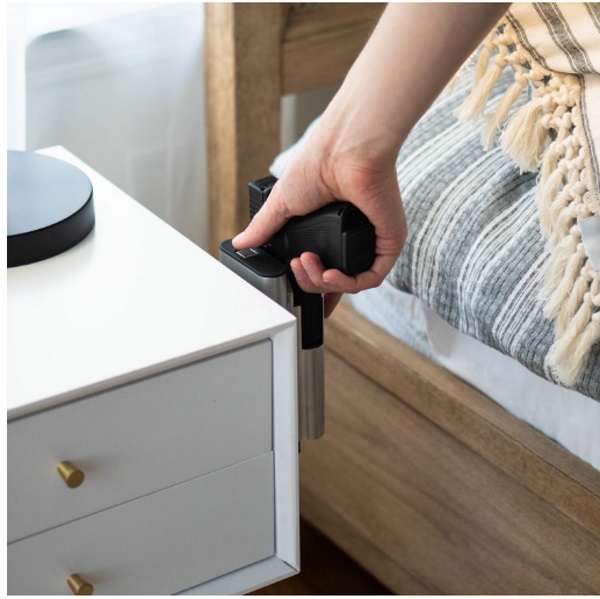 NEWS – While no one can argue that there are way too many gun violence occurrences and tragedies across this country and around the world, there should also be an acknowledgment that there are millions of law-abiding gun owners who safely use firearms for reasons such as competition shooting, target shooting, and home safety. When maintaining a firearm at the ready for home security, it is very important that the readiness plan includes safety that does not allow anyone other than the desired individual/s to retrieve the gun. Not only is this common sense, but in many states within the United States, it is the law.
Vara Safety has designed a new device with this exact concept in mind. The Reach Safe is a mountable holster type of a firearm safe keeping device that uses a biometric fingerprint sensor to access the firearm in a "quick draw" manner. It is ergonomically correct so that retrieval is a part of the natural action of retrieving from a holster. Vara Safety manufactures inserts for the safe that will match the make and model of the firearm being used. In the event of a loss of power, there are also keys provided that will allow for manual access.
You can find more information on this product on the Vara Safety website and you can also pre-order the safe for $299. The first orders are scheduled to ship on August 31st, 2019.