We use affiliate links. If you buy something through the links on this page, we may earn a commission at no cost to you. Learn more.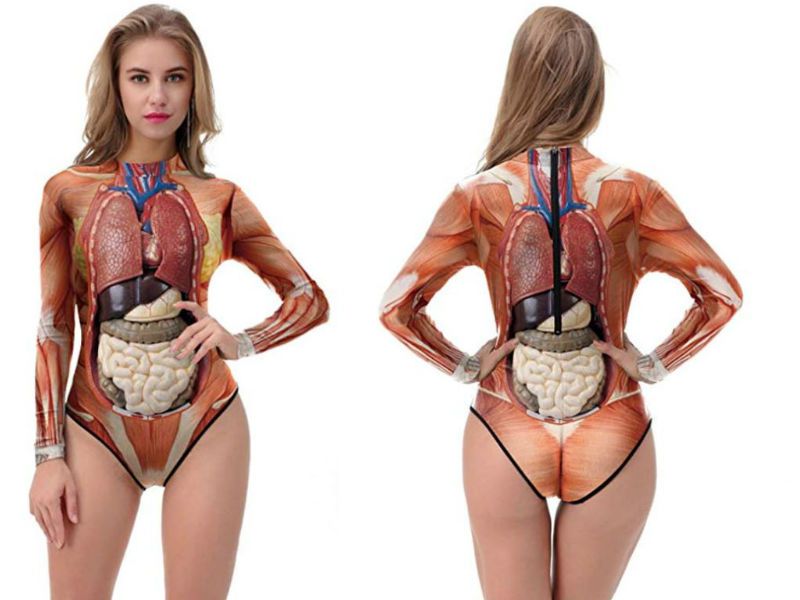 NEWS – If you're tired of the same old bathing suit and want to turn some heads on your next beach visit, this one-piece women's longsleeved swimsuit from Thenice will do the trick. Made of 89% polyester and 11% spandex, it features a realistic print of anatomically correct organs so it's weird and educational at the same time!
If you don't want to wear this suit to the beach, it can always double as a unique Halloween costume! The Thenice anatomically correct swimsuit is $16.99 on Amazon. Note that it only comes in one size, so be sure that you check the sizing info.