We use affiliate links. If you buy something through the links on this page, we may earn a commission at no cost to you. Learn more.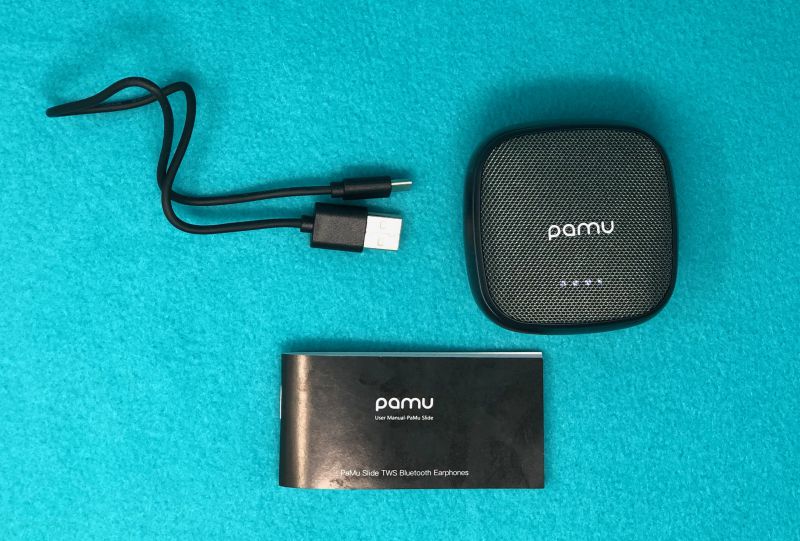 REVIEW – Wireless earbuds are being released and changed at a rapid rate. Only two years ago, there were few options. Now, companies seem to bring out new styles and feature-sets daily. Today's model is the Slide, from PaMu. This is the third set of totally wireless earbuds I've reviewed from this company, and they are all different. Let's get to it.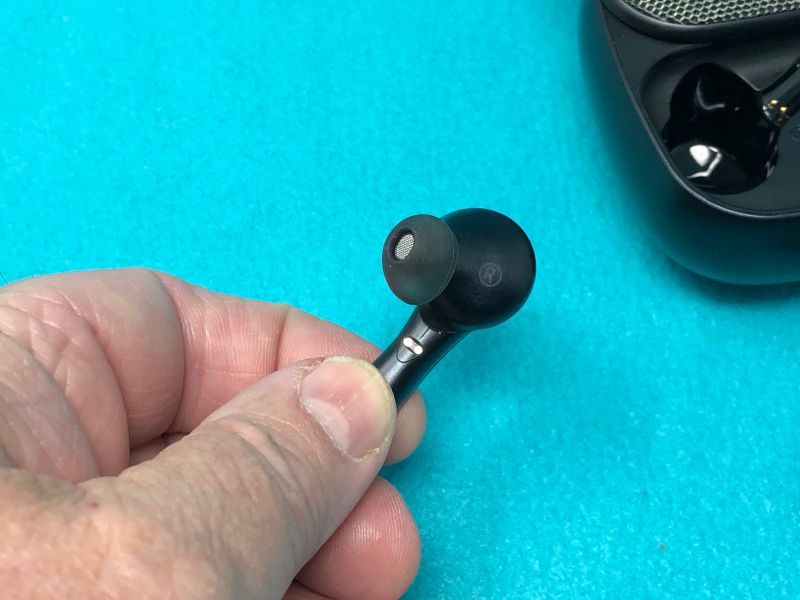 What is it?
A set of wireless earbuds with great sound and a really long play time, and, oh yeah, a charging case that can also charge your phone wirelessly.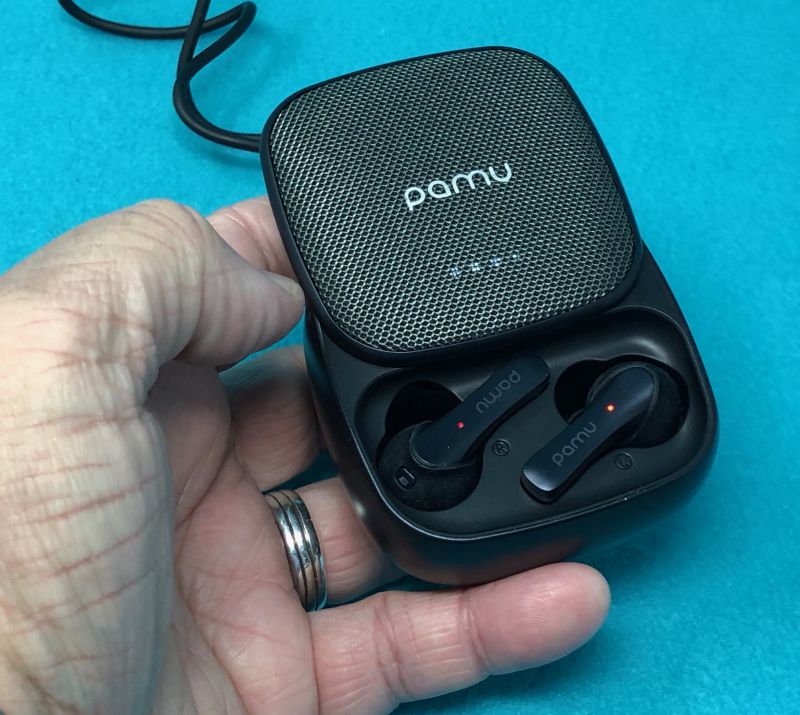 What's in the box?
Wireless earbuds
Charging case
Three sets of ear tips
USB-A to USB-C charging cable
Hardware specs
Bluetooth 5.0
Dual Microphone Noise Reduction
IPX6 waterproof certification
10 Hours music playback on a charge
touch button control

Design and features
The PaMu Slide earbuds are much thinner and lighter than the company's earlier models. They have plainly taken a clue from the elongated tube reaching down from your ears that the AirPods first popularized, but rather than having a thick cylindrical shape, these are rounded rectangles pulled out of a gumdrop. The size of the units allows the company to give us longer battery life and better fidelity. The company says these have three times the play time, half the power consumption, and eight times the transmission capacity as the Scroll models. The Scroll, by the way, set two IndieGoGo records: most money raised in a TWS earphone campaign ($3,387,480) and most backers ever (62,334). Improving on these statistics will take some doing, but I found the claim believable. PaMu has certainly been learning something in their growth from the first unit, and these are set to start at a $49 backing.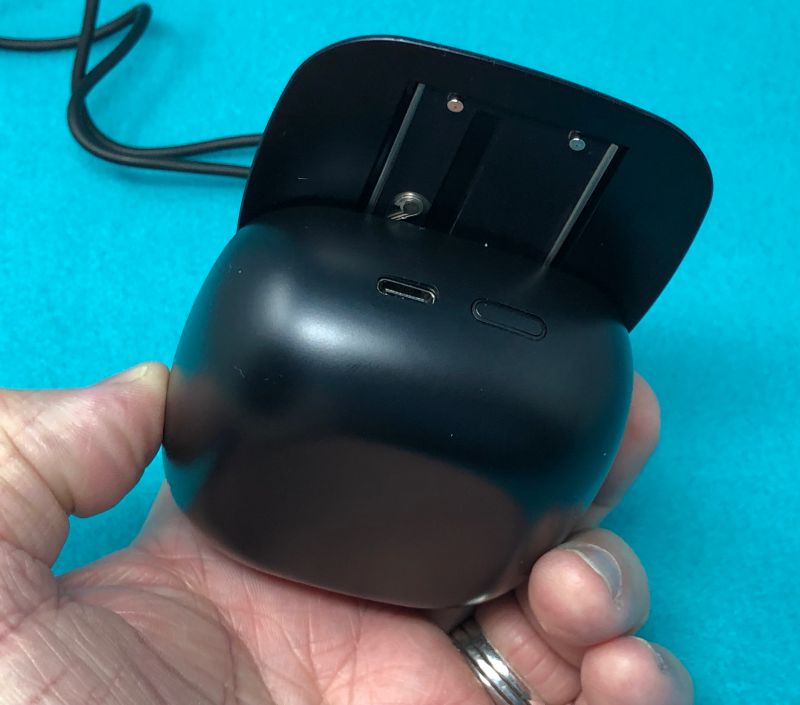 Setup
The setup of a Bluetooth device is Gadgeteer 101, but this one throws you a curve. After you are asked to pair once and agree, you'll see an identical pairing dialog. The two earbuds are connected to each other but act independently so that you can use only one, yet still have phone and digital assistant connectivity. And they show up in your lists as two different items.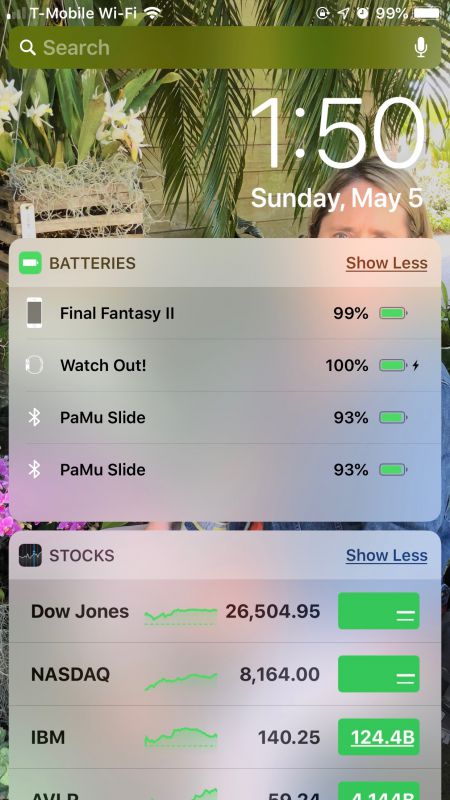 Bluetooth 5 gives these guys a solid connection that will last while I step away and leave my phone on my desk at home, or if I'm around tons of other interference, like others using Bluetooth, or also syncing my keyboard and mouse to the sound source. It's a very strong link, which means it wants to re-connect, so moving between devices sometimes means unpairing from the previous device. This is a fairly common issue with using Bluetooth devices with multiple sources, however.
Performance
The sound and syncing of the Slide earbuds are great. The sound is full and watching movies, whether streamed or being played from a device, was always in sync. Gameplay was first-rate, too. (The sound from earbuds, even ones of this size, is not as good as over-the-ear headphones or a great set of speakers, mind you. But, for in-ear wireless headphones, these are great.)
The battery charger will recharge the earbuds for a huge number of times. The number "ten hours" was released, but I don't listen to earbuds enough to time this type of battery life. Let's just say this: I was not able to have the earbuds run out of power, and the case never "needed" charging, but I charged it every time it got below 2 dots, which wasn't often.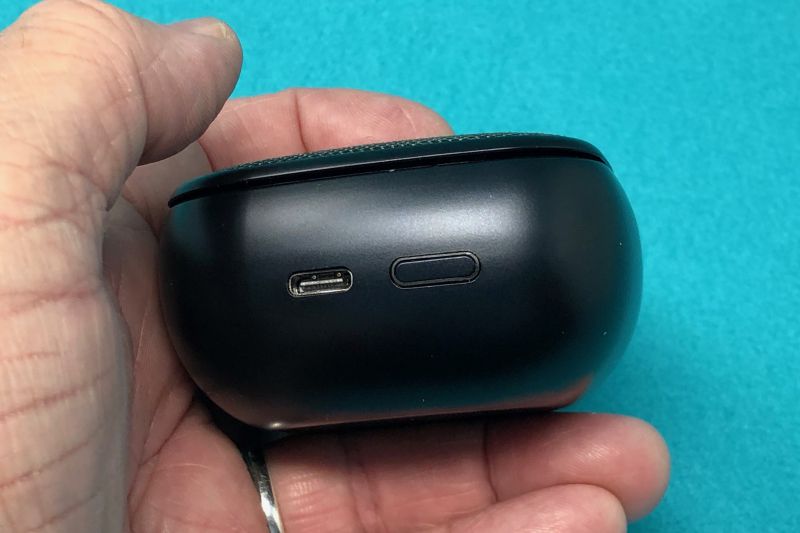 One of the real super-powers of this unit is the hidden Qi charger in the bottom of the case. If you double-click the button that's beside the charging port, a light will come on around the button. If you then balance your phone on the case, it will engage charging, and give you 10-15% charge before it stops. It will still have 2 dots for the earbuds at this point, which is one or two full charges, according to the literature. This is a really cool function, in a world where phones are sucking battery life for everything from video and photo duties to playing games and music.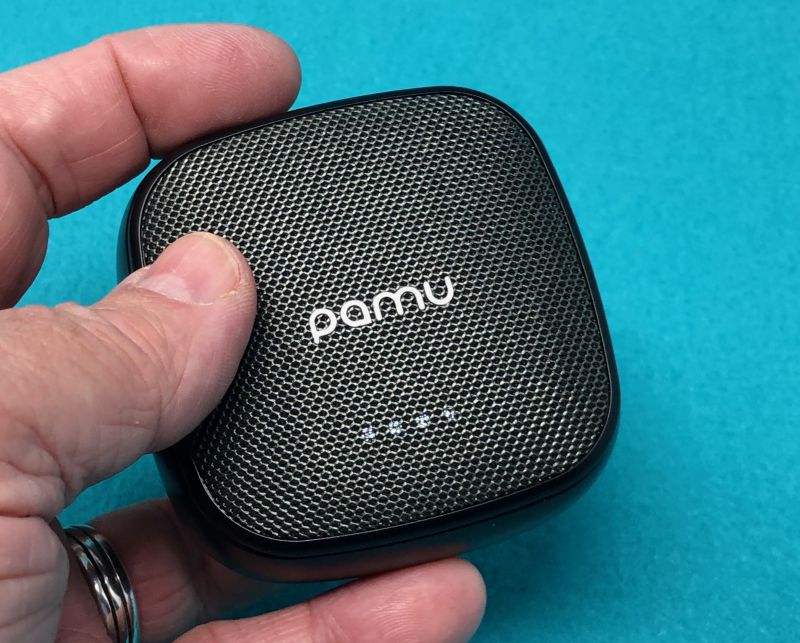 The one thing that really caused issues with these earbuds, however, is that I 'd wear them while walking from my office to my car, get into the car and plug my phone (the sound source) into my stereo. This would transfer the sound to my stereo for the drive home. I would then remove the PaMu Slides from my ears and place them into their case to charge. No problems so far. I'd drive down the ramps of the deck and when I'd hit the first bump while driving, the Slides would rattle in their case and re-acquire the phone while my podcast keeps playing through the earbuds, not my stereo. By this time, I'm in traffic, and I'm wondering, "Where did the sound go?" The remedy? When I plug in my stereo, I have to unpair the Slides from the phone completely to prevent them from reacquiring the phone. This killed all the joy in my heart every time I tried to use them. I love the PaMu headphones when I'm using them, but once I turn them off, I can't trust that they will stay off. This is the main strike against them. It's a deal breaker for me, having to pair and unpair them each and every time I use them.
What I like
USB-C!
Really long play
The phone charging trick
Sturdy case
What needs to be improved
The loose connection that reactivates the unit's connection to your device
I'd like to see an option to turn off the two-unit pairing, if possible.
Final thoughts
Like many items in today's tech world, there are occasional fatal flaws. With each iteration, PaMu has shown that they are thinking and iterating well. The first unit had a flimsy cover and the battery case ran out in just a few charges. The Slide has a huge battery that lasts a good long time, and the buds themselves have great batteries as well. If only they would stay in charge mode when you place them in the charger. I'm going to experiment with some tissue or something to try and make them stop reconnecting with every little bump.
Price: $49.00
Where to buy: Indiegogo
Source: The sample of this product was provided by PadMate.