We use affiliate links. If you buy something through the links on this page, we may earn a commission at no cost to you. Learn more.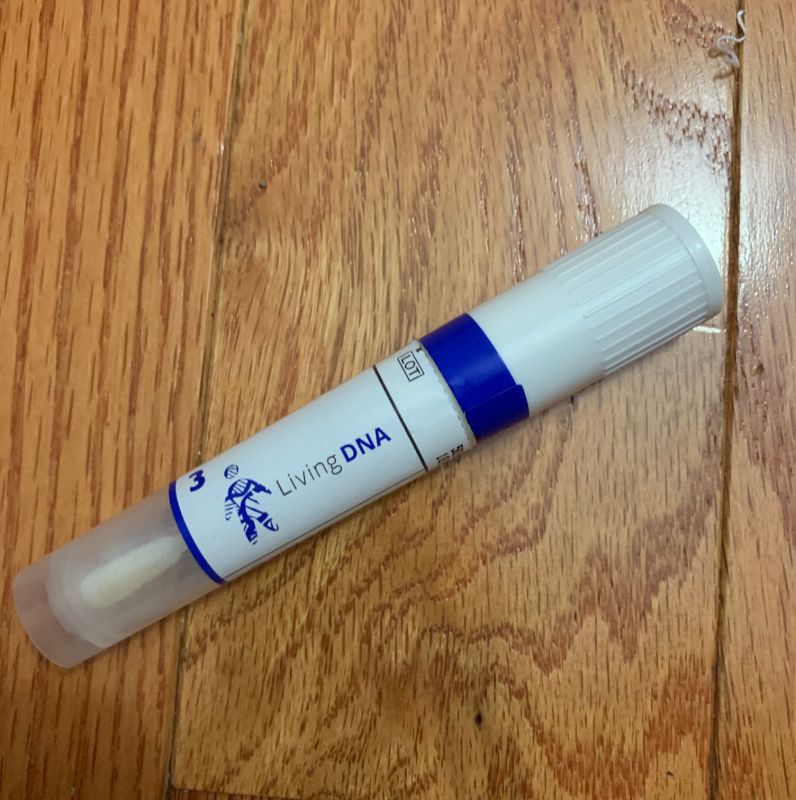 REVIEW – My aunt is big into family ancestry and has been researching our lineage for many years. When the Living DNA kit became available, I wanted to take the opportunity to further substantiate or refute her findings.
What is it?
The Living DNA Kit is a service that analyzes a person's DNA results. A cheek-swab is sent through the mail and the results are available via the subject's online account.
What's in the box?
Cheek swab tube
Prepaid mailing envelope
Instructions
Design and features: 
The materials arrived in a small, unassuming box. Inside was a sheet with instructions for opening an account. After receiving the confirmation e-mail, accessing the site directed me through the simple process of gathering my genetic material. It's important not to eat or drink anything one hour prior to collecting the sample. Heaven knows I wouldn't want my DNA to be determined to de descended from the PB&J I had for lunch.
The sample was as simple as it gets – open the container, swab the inside of the cheek for 60 seconds, put the swab back in its holding tube, drop it into the prepaid envelope, seal, and throw it in the mail.
A few days later I received a confirmation e-mail that my sample had been received and I would be informed if another sample would be needed (it wasn't). Fast forward a few more days and another message graced my inbox stating all was in order and I should expect results in six to eight weeks. About a month later, another email followed declaring my results were complete.
Accessing my account again, I was able to access my family ancestry through both paternal and maternal lines.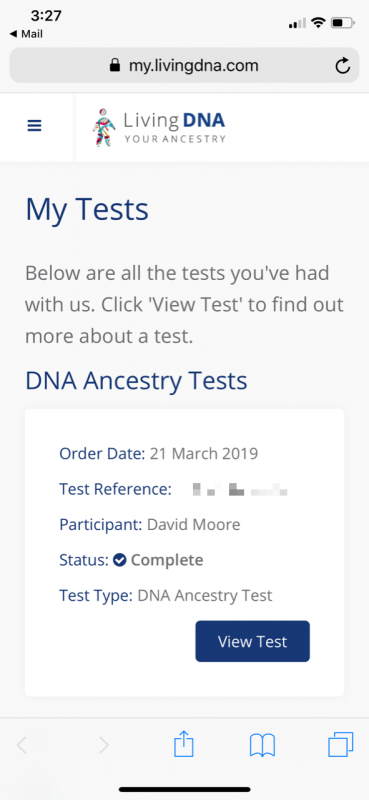 It was fascinating to see my aunt's "motherline" ancestry studies fall spot-on with the findings of Living DNA's results, but with a few surprises. My DNA indicated small portions of family history that have yet to be discovered.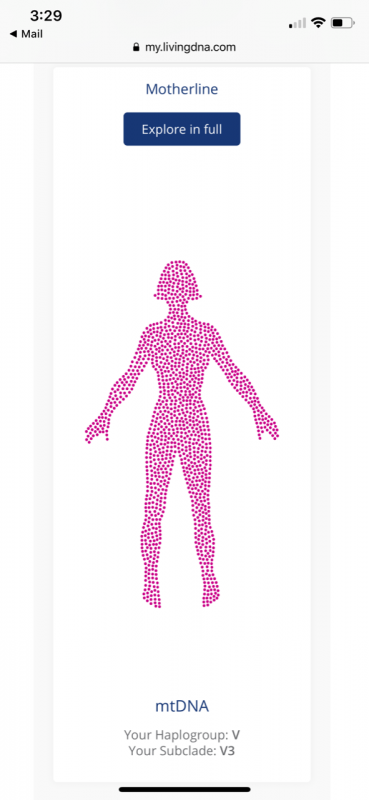 Interestingly, some of my father's DNA lineage was unexpected. Much of the data makes sense, but based on known family history, we expected somewhat different results. To me, it's not a big deal, but it was enjoyable to see nonetheless.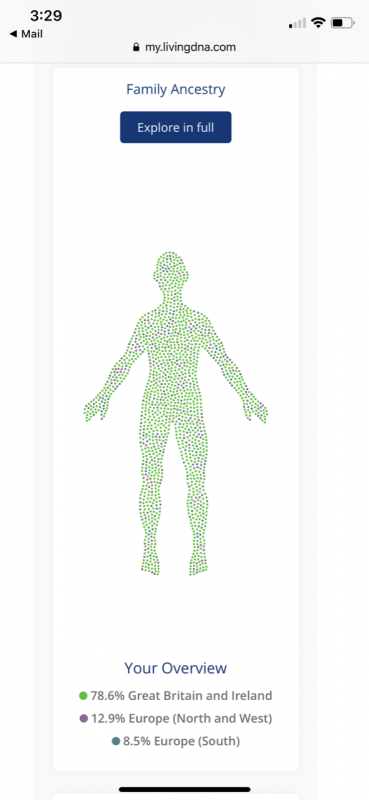 The data and maps are intriguing and informative. I was particularly interested in the migration maps showing the progression of my family from as far back as 180,000 years.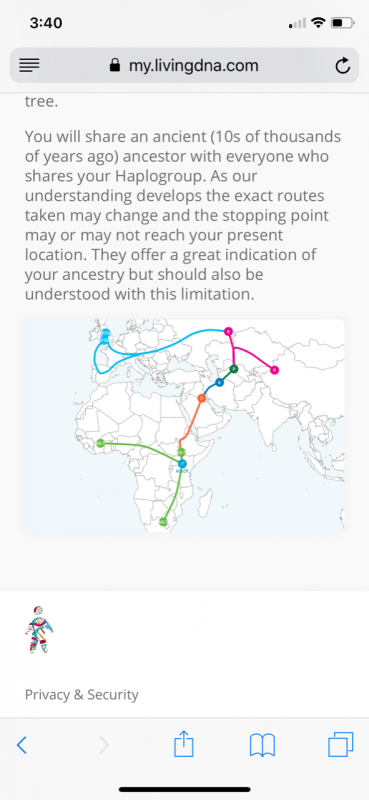 There are numerous articles that made entertaining reading and fascinating history.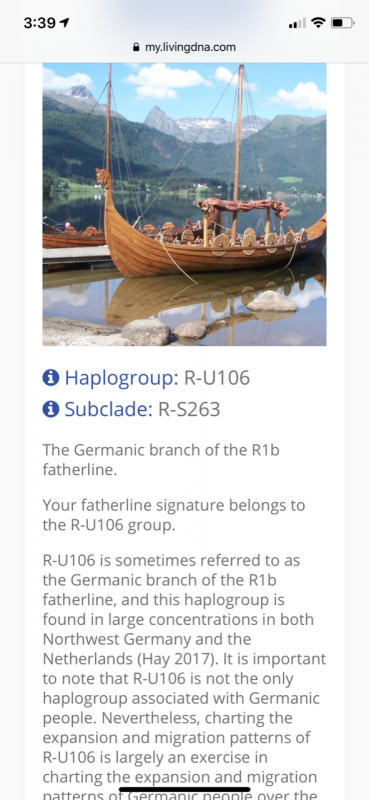 Now definitely I can see the sources of my family's ginger hair!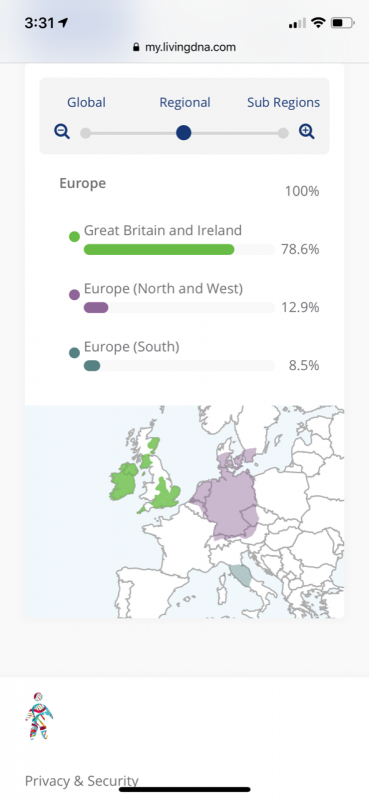 What I like:
Great communications
Easy to use on-line instructions and results
Reasonably priced
What needs to be improved:
It's my understanding that the more people use these services, the more accurate testing becomes as the pool of information grows larger. 
I think many of us wonder who we are and where we came from. Taking Living DNA's test helped me reconnect with my ancestors and learn about sources of the blood that courses through my veins. I loved the feeling of connection with our common ancestors from Africa millennia ago and the knowledge that we are all made of the same stuff.
Price: $99.00 ($79.00 special)
Where to buy: Living DNA
Source: The sample of this product was provided by Living DNA.