We use affiliate links. If you buy something through the links on this page, we may earn a commission at no cost to you. Learn more.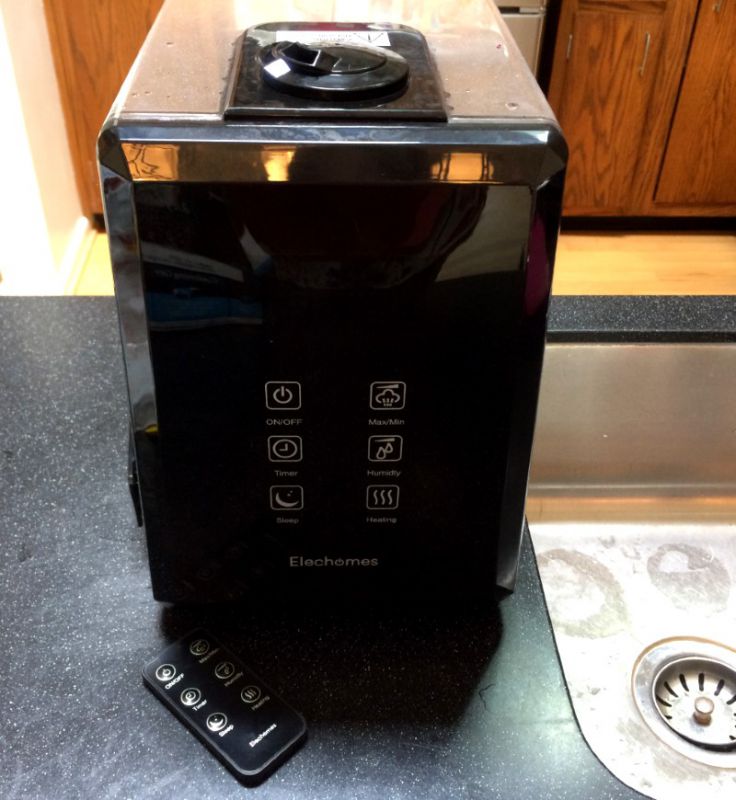 REVIEW – The Elechomes Humidifier offers a large tank and several modes and options, so you can customize it for exactly how you intend to use it, including aromatherapy.
What is it?
Featuring a timer and remote control, Elechomes UC5501 Ultrasonic 6L Vaporizer adjusts the humidity of your home or office to your exact specification.
What's in the box?
Humidifier
Remote control
Cleaner brush
Instruction manual
Hardware specs
Product dimensions: 11.6 x 7.7 x 11 inches
Item weight: 5.07 pounds
Material: ABS
Voltage: 120V/60Hz, Power: 280W
Warm mist : 550mL/h
Cool mist: 300mL/h
Coverage: 750 sq. ft.
Consecutive working time: Up to 40 hours
Design and features
Setup
It comes fully assembled. To fill the tank, just lift it up by the handle, pop it upside down and unscrew the cap.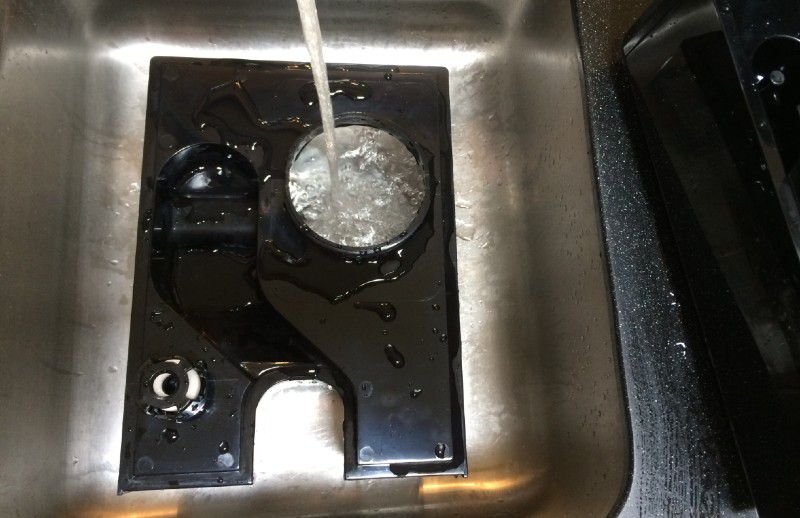 The instruction manual says to use cool water and fill it with at least 3 liters. For this, I needed to use a measuring cup the first few times. For all it's impressive features, I was shocked there was no fill line on the water tank. Even my cheapest, most basic humidifier has a minimum and maximum fill line.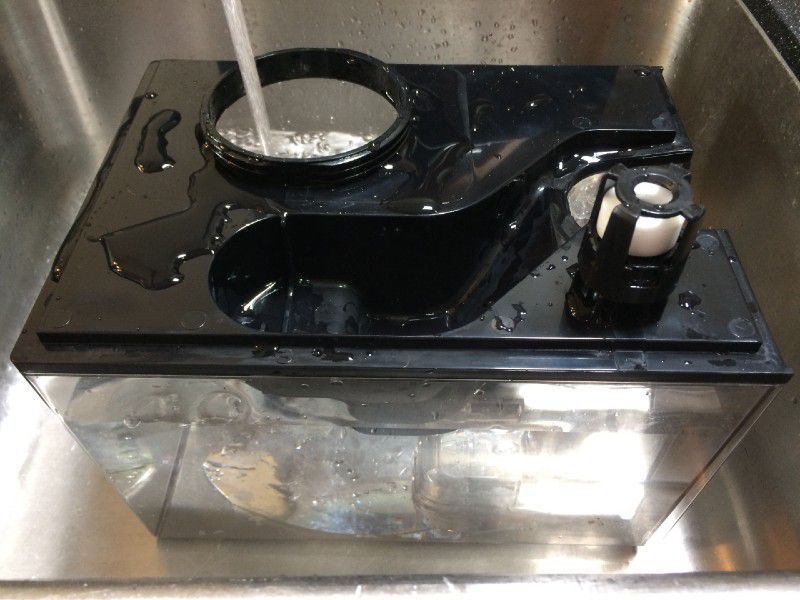 To use the aromatherapy feature, there's a small box on the side where you can pour a few drops of essential oils. I noticed the scent wasn't as strong as my tiny humidifier solely intended for aromatherapy, where you drop the oils right into the water. However, I really appreciate the dual functionality. Before this, I needed two devices to humidify the air and disperse scents, and this does it all in one.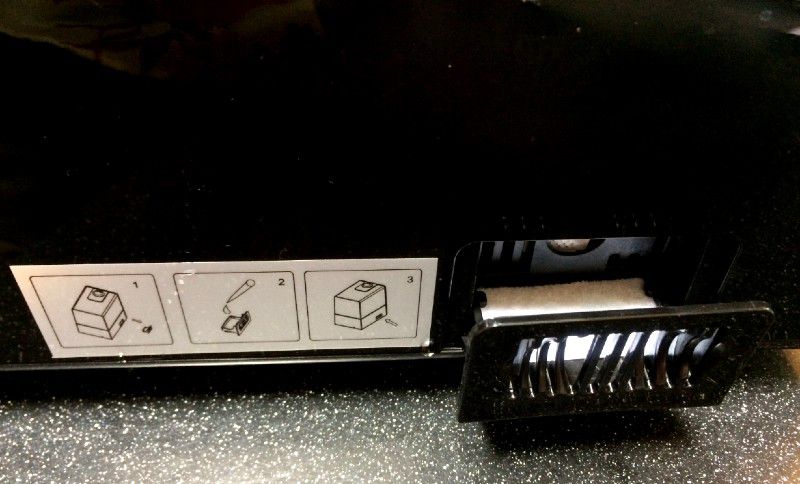 Performance
This worked like a charm and had some really useful features.
You can decide if you want a low, medium or high level of mist with the Max/Min button.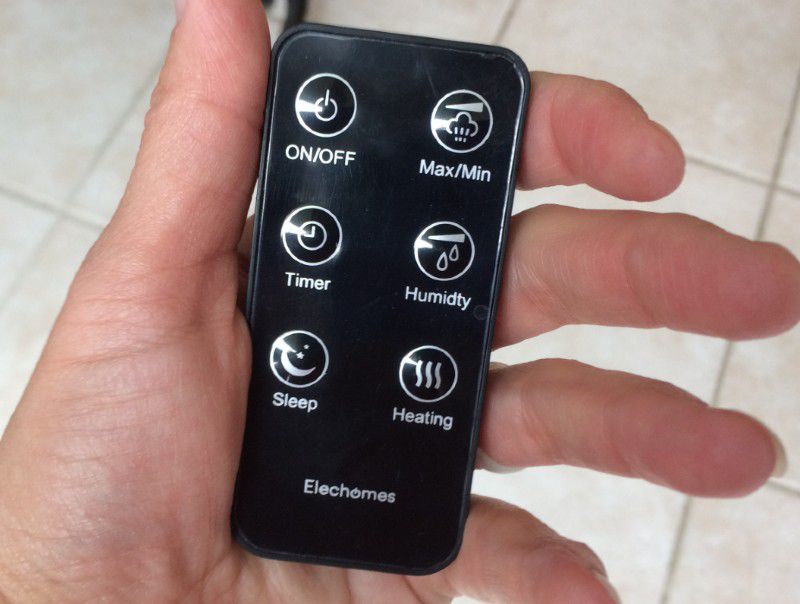 The humidity setting lets you set a specific humidity level percentage, and it will automatically adjust throughout the day and night to keep your space at your desired humidity until you turn it off or the tank runs out.
You decide if you want a cool, low heat, medium heat or high heat mist temperature.
And my favorite settings were the timer and sleep options. My son gets bloody noses, and we've found they're greatly reduced if he sleeps with a humidifier. This model let me set the mist to only run during his sleeping hours, where other humidifiers just went continuously until they burned out of water. Since it's only working when I need it, I only have to fill it every two or three days instead of every single day. Plus, the sleep mood makes it nearly silent so it doesn't disturb my little guy's slumber.
I also appreciated that you can adjust where the mist is dispersed directionally with two rotating nozzle pieces. For me, it was simple to direct the mist toward my son's pillow. If you had a large room, you could adjust the nozzle to disperse in opposite directions for better coverage. Or if you had it sitting in a corner, you could manually point the mist outward into the room. Our previous humidifiers simply shot mist straight out, and I was surprised at how much I used and enjoyed having this customization.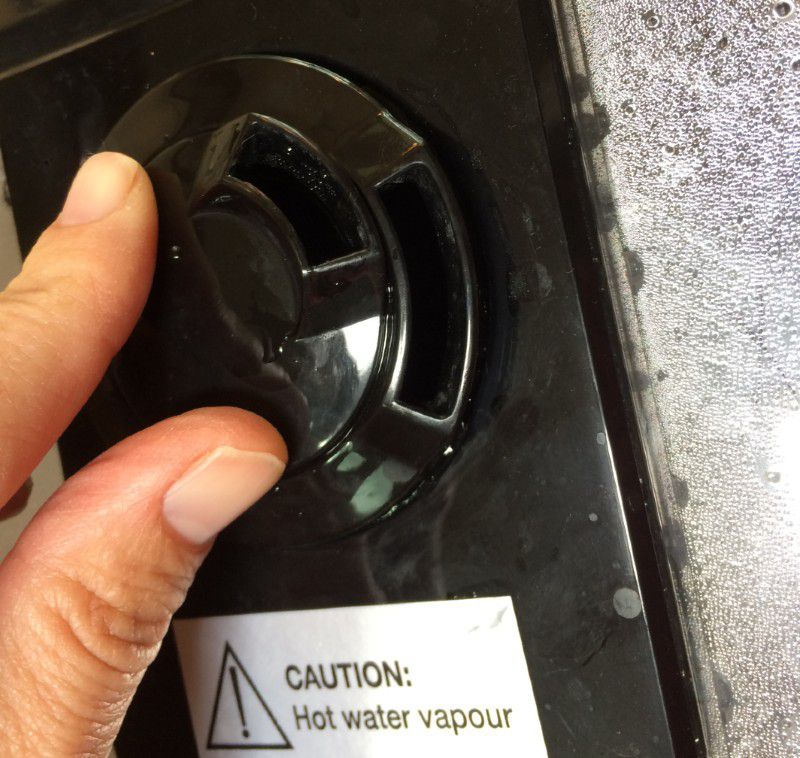 What I like
Easy to set up and use
Aromatherapy option
Timer and sleep functions
Adjustable mist nozzle
What needs to be improved
Add a fill-line to the water tank, maximum/minimum lines would be even better
Final thoughts
For everyday humidifier users, Elechomes Ultrasonic 6L Vaporizer comes with useful features and customizations that are well worth the cost.
Price: $99.99
Where to buy: Amazon
Source: The sample of this product was provided by ElecHomes.