We use affiliate links. If you buy something through the links on this page, we may earn a commission at no cost to you. Learn more.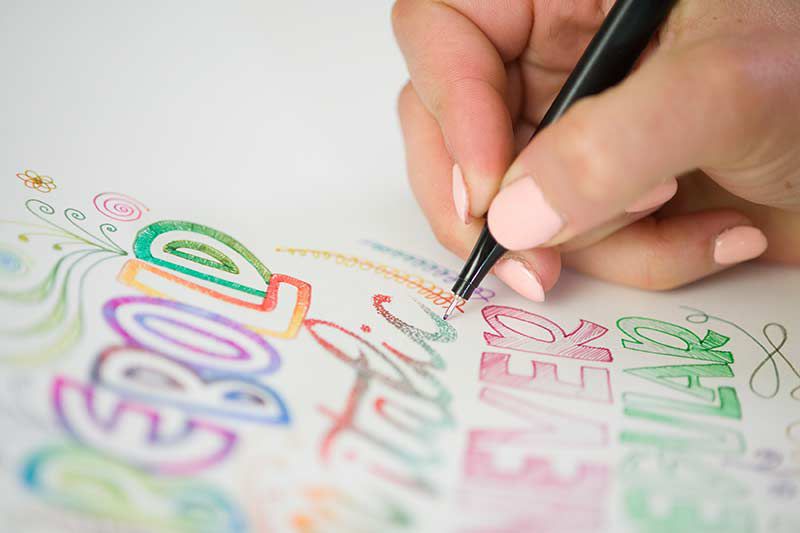 CROWDFUNDING NEWS – Doodlers and artists will be interested in this new Kickstarter project for Chameleon Fineliners color blending pens that just launched earlier today.
What is it?
Chameleon Fineliners are pens that blend 2 or more colors instantly just by placing the cap from one color on another pen's tip for a few seconds.
Why do I like it?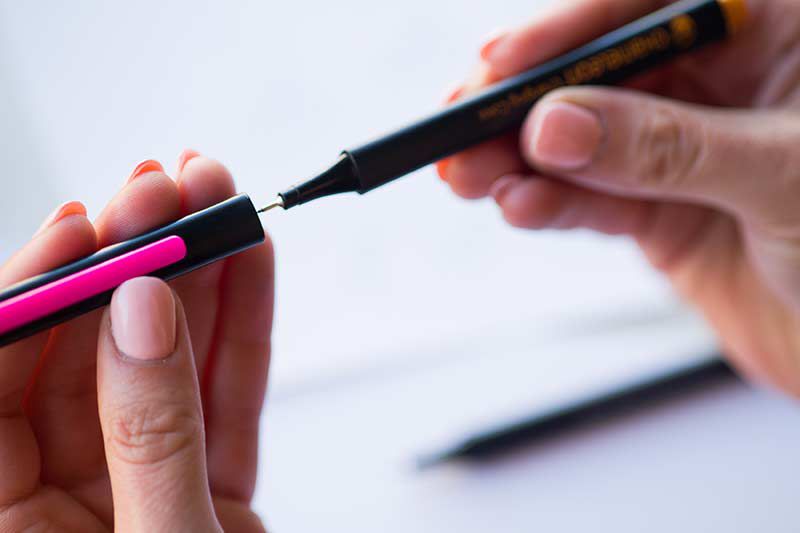 First of all, the color blending is quick and easy. The way it works is that there is water-safe ink in the pen AND in the cap. So you take the cap off one color and place that cap over another pen's tip for 1 – 10 seconds. When you remove the cap, you can start drawing. First, the color will be the color from the cap that was placed over the pen's tip. But after several strokes (depending on how long you left the cap on) the color will start blending into the original color for a very cool and seamless effect.
If you leave the cap off even for several hours, the pen won't dry up. And besides being a very cool way to easily add unique color to your journals, artwork, etc, the pens are available in 48 different colors, can write more than 32,000 inches each, and have a Japanese 0.3mm metal clad tip so your doodles and artwork will look sharp and crisp.
Where can I find more info?
The Chameleon Fineliners campaign ends on 6/11/19 they have already surpassed their funding goal of $20,000. You can pre-order a set of 12 Chameleon Fineliners starting at $14. After the Chameleon campaign ends, rewards are estimated to start shipping in July 2019. Visit their Kickstarter page for all the details.