We use affiliate links. If you buy something through the links on this page, we may earn a commission at no cost to you. Learn more.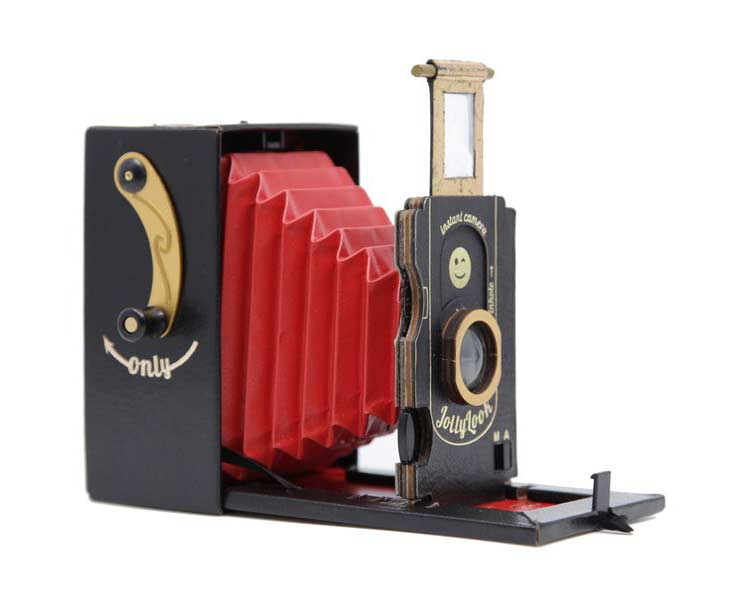 NEWS – Camera and photography buffs will find the Jollylook Mini Camera interesting if only for the way it looks and what it's made of. It looks like an old-timey box camera from decades gone by, but it's made of cardboard and it can be used with Fuji Instax mini film.
Just load in the film cassette, open the lid, pull out the bellows, to set the focal length, set the aperture, and snap the pic. Then you use the crank to eject the photo which will "develop" in front of your eyes. Check out this quick video which shows the whole process.
Looks fun right? You can buy one for $69 from jollylook.photo where you can also find accessories for the camera like a strap, filters, tripod attachment plate, and more.