We use affiliate links. If you buy something through the links on this page, we may earn a commission at no cost to you. Learn more.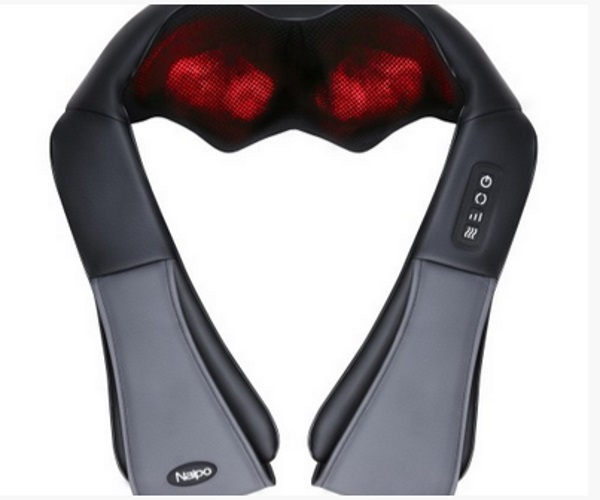 REVIEW – Living and working in NYC can be rewarding and exciting, but that benefit is usually overwhelmed by the level of stress that is an inherent part of life in this city. My life in NY is no exception, and many nights I usually have to ask my already tired wife to massage my tense and aching shoulders. The Naipo Shiatsu Kneading Massager Neck & Shoulder Massager with Heat sounds like the perfect answer to my aching shoulders and to me bothering my already tired wife.
What is it?
The Naipo Shiatsu Kneading Massager Neck & Shoulder Massager with Heat is a personal and portable massager that includes the versatility for it to be used to massage various parts of your body.
What's in the box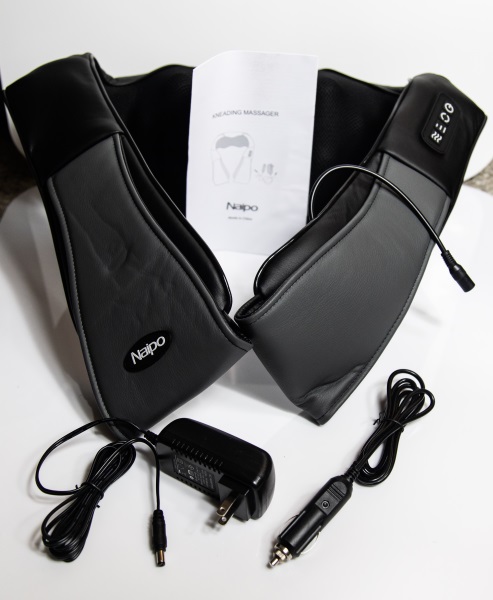 1 x Naipo Massager
1 x User manual
1 x Car Power Adapter
1 x AC Power Adapter
Design and features
Features
● Professional Shiatsu Massage: This Shiatsu neck and shoulder massager comes with 4 big nodes and 4 small ones, which apply deep tissue massage on your neck, shoulder, upper back, lower back, waist, thigh, calve, leg, feet, and arm areas helping release stress, relieve sore muscles for full body parts
● Advanced Heating Function: The electric kneading massager has an infrared heating massaging feature; Together with the 8 massage nodes with soothing heat, the massager can be used to relieve muscle pain and tension after an exhausting day
● Adjustable Massaging Intensity: This massager machine also features 3 variable speeds to customize your own massaging style: Low Intensity for normal muscle pain relief and relaxation; Middle and High Intensity for tight knots and tense muscles and acupuncture points
● Suitable for the Whole Family: Made of skin-care premium breathable mesh and PU leather, this versatile massager works well both for the elderly and young; Relax with it regularly for 15-30 minutes per day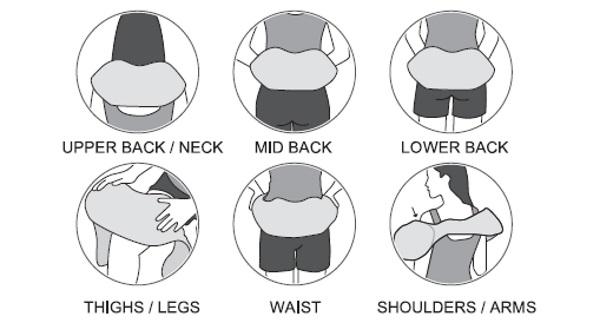 The massager is covered in a  very soft and smooth material that feels like leather, but I am not sure that it is in fact leather. It is well made and seems like it would last a long time while enduring the abuse associated with frequent use.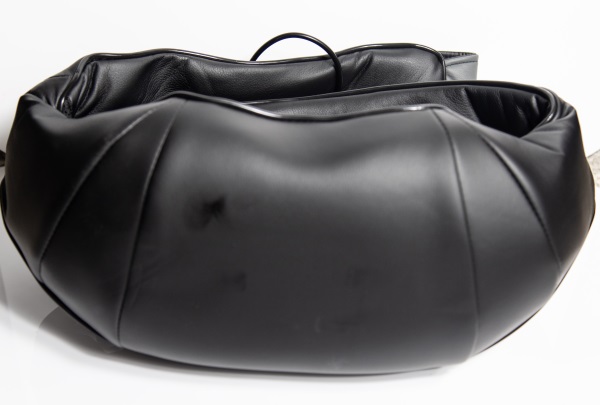 On the inside of the massager where the device touches your body to perform the massaging function, there is a soft cloth type material that covers the contoured surface and the massaging mechanism that includes massaging beads/balls. The surface is designed to contour around the shape of parts of your body. There is also a connection cable with a jack on the end for you to plug in either of the 2 included power adapters.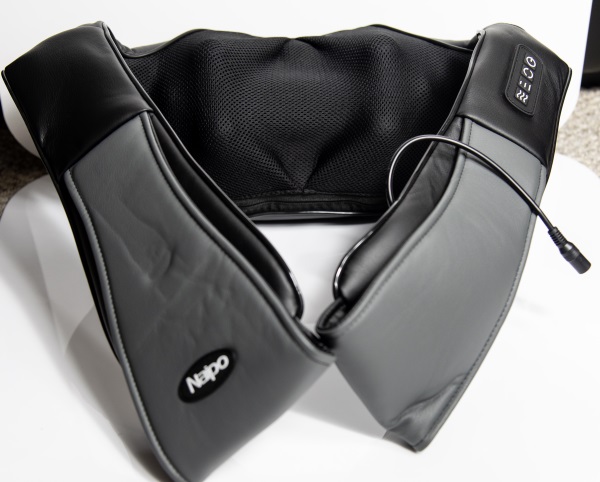 On one of the massager "arms" there is a control pad that allows you to manipulate the functions and settings of the device.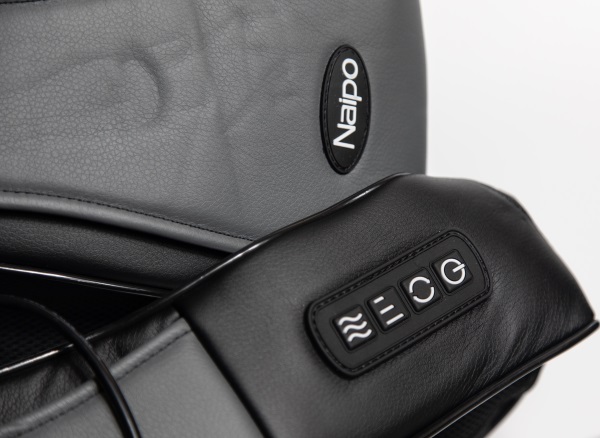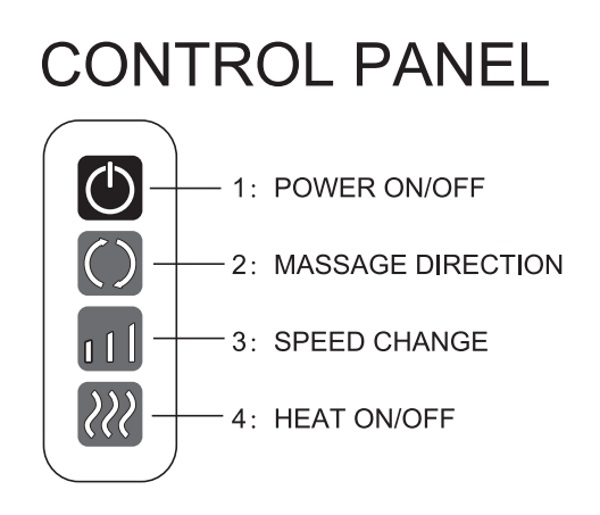 Performance
The massager arrives in a brown box as shown below with no additional packaging other than a clear plastic bag covering the actual device. Despite the minimal protection, it arrived in perfect condition, and set up is plug and play.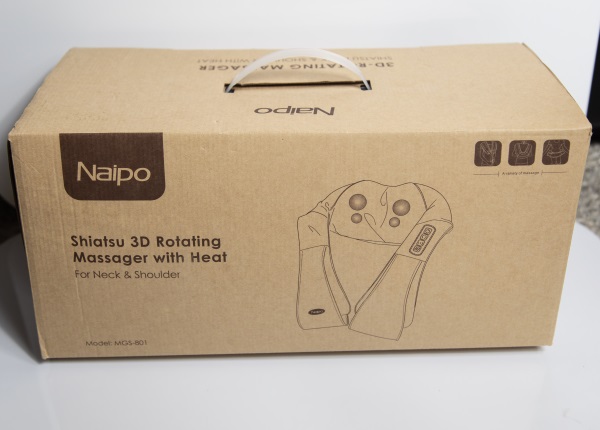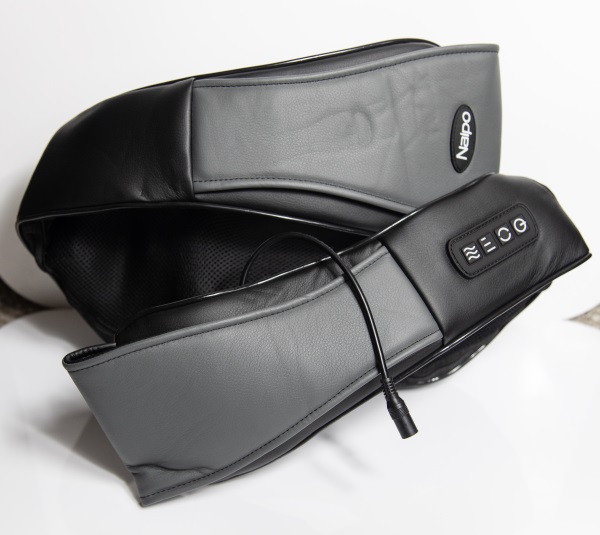 It provides great massages with the ability to vary the speed of the movement of the massage and the direction. The heat option works well and adds to the experience in a positive way.
Never miss one of our posts again. Sent MON, WED, and FRI with the latest gadget reviews and news!
Caution: This device provides a deep and timed massage using the built-in massaging beads/balls. I have found that restarting the massage cycle once it is completed just because you are enjoying it, will result in aches and soreness the next day that will last for a few days. In other words, one massage cycle per body area is good enough. Do not overdo it.
Here are some pics of how it can be placed and used: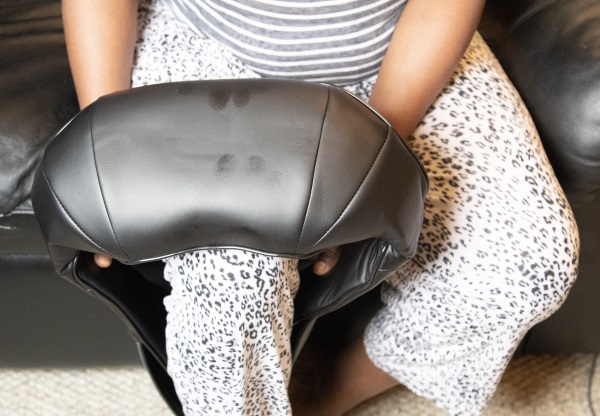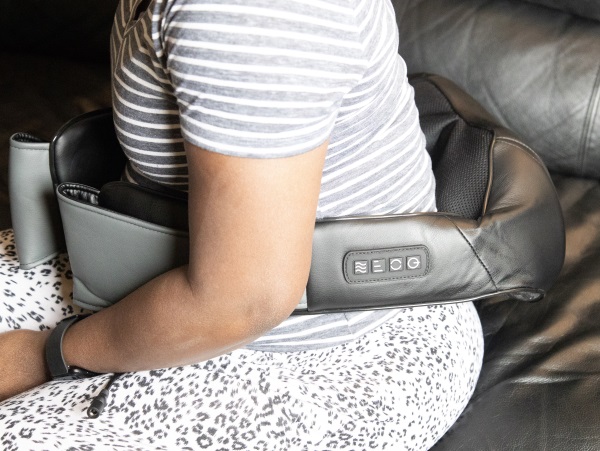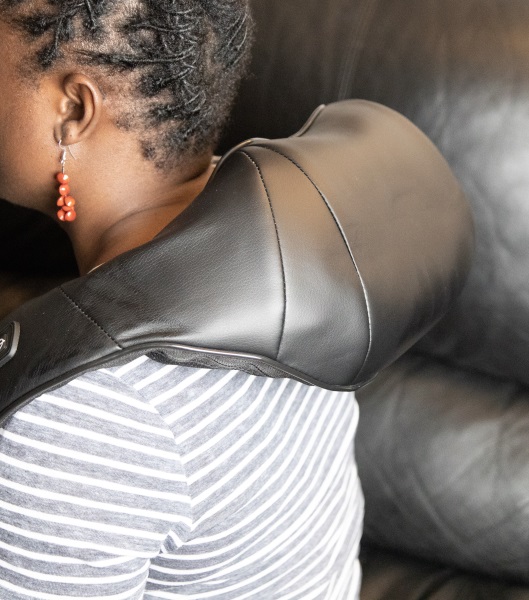 What I like
The build quality
The feel and the effectiveness of the massage
The versatility of applying the device in several ways
What can be improved
Safer and more protective packaging
Final thoughts
Whenever I go to the mall near my home, I often try to take a few moments to sit and relax in the public massage chairs. For $1, they provide a 3-minute massage that actually works well as a deep massage. It feels like my back is being kneaded by small fists and the result is really relaxing. This Naipo Shiatsu Kneading Massager Neck & Shoulder Massager does the same but with the added benefit of heat as desired. I am loving this massager, and for the price, in my opinion, it is a good value. I have no issue giving it two thumbs and a well done!!
Price: $49.99
Where to buy: The Naipo website and Amazon. Also available in beige
Source: The sample for this review was provided by Naipo.