We use affiliate links. If you buy something through the links on this page, we may earn a commission at no cost to you. Learn more.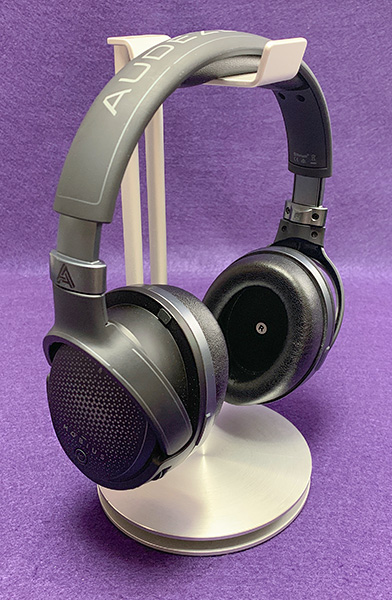 REVIEW – Let me first state something about this review: I don't play computer games—period. I've never liked them and I think they are a waste of time. Now that that's out of the way, this review is about a new gaming headphone—so why on earth am I reviewing it? Simple—the Audeze Mobius is one of the best-sounding headphones I've heard in recent memory. 

What is it?
The Audeze Mobius headphone is primarily designed for gaming, but excels with music as well. Due to some digital signal processing (DSP) magic called "Waves Nx head-tracking technology," Audeze calls Mobius  "More than a headphone, it's an experience." That's not hyperbole, folks.

Specs
Style: Over-ear
Planar transducer
Ultra-thin diaphragm
Neodymium magnet
Audeze Cipher DSP
Built-in balanced amplifier
Frequency response: 10Hz – 50kHz
Ear pads
Contoured memory foam, faux leather ear pads
Detachable microphone with separate volume control
Lithium-polymer battery
Bluetooth (SBC, AAC, LDAC)
USB-C, USB-A, 3.5mm analog audio
Weight: 350g (including battery)

What's in the box
Mobius headphone
Detachable boom mic
USB-USB-C cord
USB-C-USB-C cord
3.5 mm mini plug cord
Soft pouch
Downloadable app (Windows only)

Design and features
When does a headphone cease to be a headphone? Once you've heard Mobius, that won't seem like a weird question. Let me explain. Audeze is known for its expensive to uber-expensive headphones—all planar magnetic speaker-based. Planar speakers are a different animal in headphone design and it's only been in the last few years that this type of speaker has been shrunk to headphone (and also earphone) sizes. What is a planar magnetic speaker and why should you care?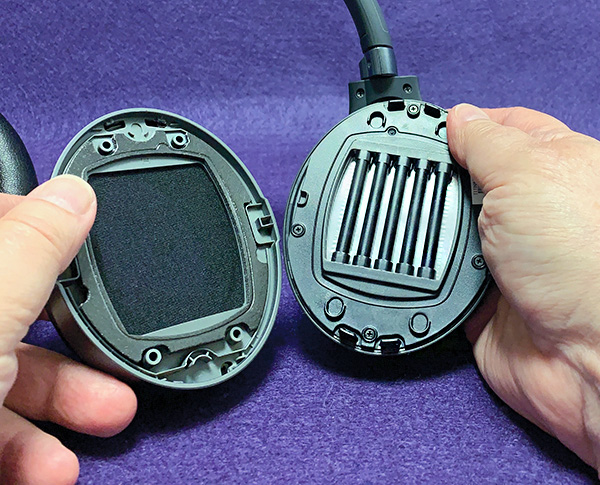 Here's an over-simplified, layman's explanation (warning—nerdy, geek-talk ahead): Most headphones have what is called a dynamic cone. It looks and acts much like a traditional speaker. Dynamic speakers are made up of many parts that have to work in tandem to sound their best. Age and use can upset that balance over time. Planar technology was originally developed at NASA for space use. Audeze (and other headphone makers) have adapted this technology for audio use. Audeze's planar speaker diaphragms are thinner than a human hair helping create accurate music reproduction. The diaphragms can help music sound more alive and make listening a more personal experience. Anytime music (and gaming sound effects) can sound more realistic, it's a win for everyone.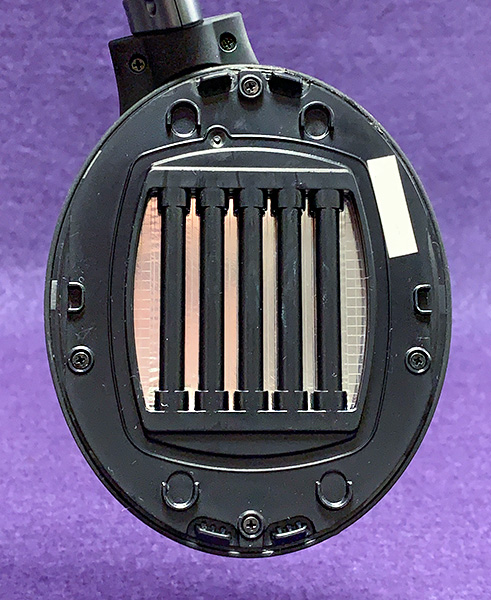 Audeze uses planar technology in the new reasonably priced (for Audeze) Mobius headphone. But sound quality is only part of the picture, so to speak. Audeze has also incorporated surround-sound functionality into Mobius using Waves Nx technology. Waves is a separate company that is a developer of digital signal processing. DSP is used in countless movies, music and gaming. DSP helps make possible 3D audio by utilizing three technologies: Sound localization, head-tracking and room emulation.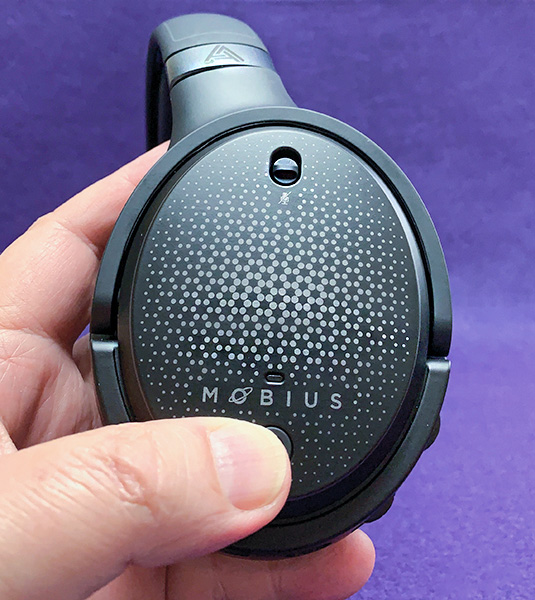 Sound localization allows whatever you are hearing to remain fixed in space. For instance, when wearing headphones—as you turn your head, the sound moves with you, giving music an in-your-head feeling. With sound-location, whatever you hear stays in place, so as you turn your head to the right, a singer's vocals will shift to your left ear—much like real life. Turn to the left and sound shifts to your right ear. Turn around and music sounds like it's behind you. To say it's eerie is an understatement. It sounds like you are in a room and not wearing headphones at all.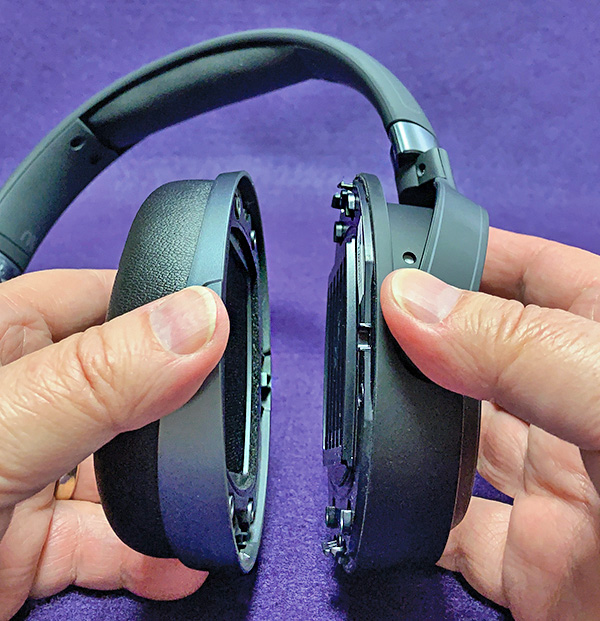 Sound localization is made possible by the two other technologies mentioned earlier—head tracking and room emulation. Head-tracking measures the tiniest of head movements 1000 times-per-second. This is fed into some kind of algorithm making the location of sound possible. Room emulation is a tool that gives a sense of space and sound reflection and this is what makes the Mobius headphones so cool. 
Note: there is a customizable HQ application for Windows users. Since I'm a die-hard Apple fan-boy, I haven't been able to try it out. Audeze promises a Mac version someday. I'll believe it when I see it.
There's a lot of other magical things going on, but this is already getting too technical, so I'll stop. If you want to read more about this, you can click here and geek out.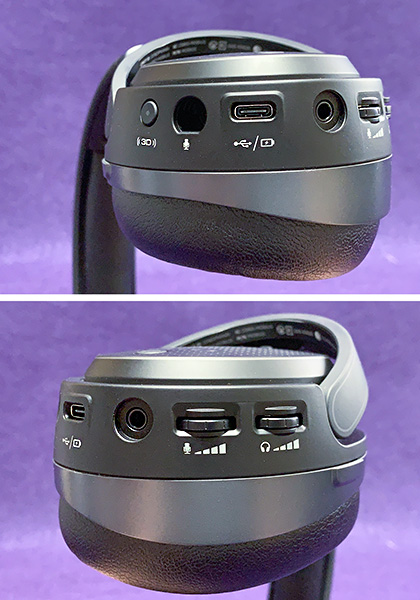 All Mobius controls are built into the left ear cup. First, there's a button that controls the 3D effect. There is an AUX port for the included removable microphone for gaming and phone calls. There's a sliding on/off mic switch at the top of the ear cup. A USB-C port is for charging the internal battery and for 5.1 and 7.1 surround. An AUX port is for analog audio input. There are two volume wheels—one for the mic and one for general headphone volume. Both wheels can be pressed to perform different functions whether its play/pause or equalizer settings. These functions have a bit of a learning curve to use without looking. Lastly, there's an on/off/pairing/take call button.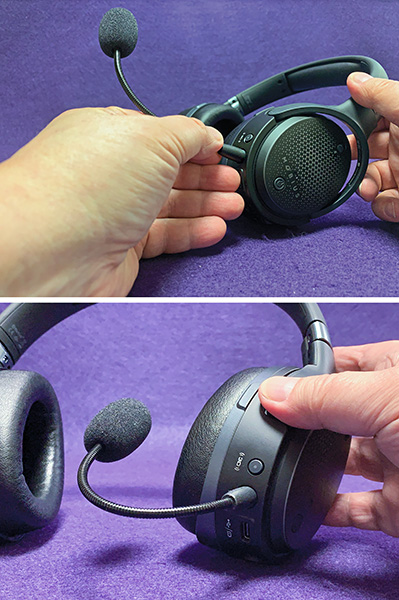 When 3D is switched on (and it can be turned off), it's kinda magical. Sure, it's a gimmick, but who cares? Headphones sound a bit flat after listening to Mobius for a while. A long press on the 3D button will set either Manual, Auto or No 3D effect. A short press establishes the "Center'. What this means is that the center is facing front. In Manual mode, setting Center locks in what is directly in front of you. Auto will re-set Center when you stare in any specific direction for a few seconds. I learned quickly that Manual is the best setting—just set and forget.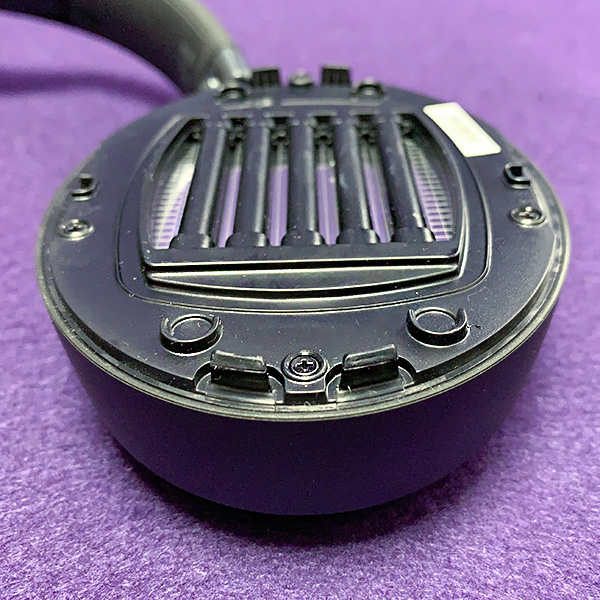 Note that Mobius headphones will play true 5.1 and 7.1 surround but it is dependent on the source. In other words, Mobius has to be plugged into a 5.1 or 7.1 via USB to work. Of course, we are talking only two speakers inside Mobius, but the effect sounds real. You cannot hear 5.1 or 7.1 when wireless—however the emulated 3D effect is still pretty cool.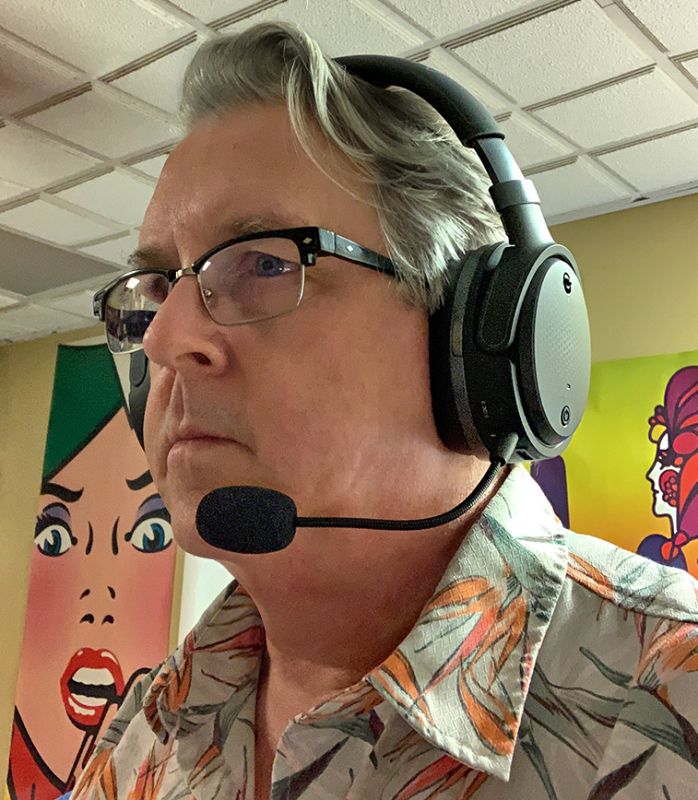 After going on and on about how great the 3D aspect is, it's the audio quality of Mobius headphones that's most important. Audeze has a record of truly excellent-sounding headphones and they've incorporated much trickle-down tech into Mobius, making the planar magnetic speakers sound amazing. The ability of the planar diaphragm to recover from frequency transients allows music to sound crisp, detailed and more lively than any sloppier-sounding speaker could ever hope. 
This means that Mobius can handle any genre of music with ease. Even though Mobius is not designed to be heavy on bass, it's still impactful and hard hitting when called for. That's exactly how bass should be. The middle frequencies (where most vocals are) are a delight. Singers are intimate-sounding as if they are in the room—no doubt helped by the 3D effect. I appreciate that the high frequencies are not sibilant or harsh. There's a balance to the audio that makes the Mobius headphones easy to listen to for hours.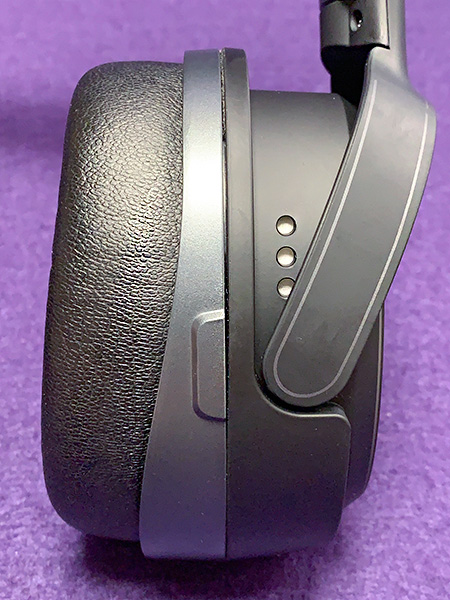 Build quality is pretty good. I wouldn't say Mobius headphone are the sturdiest phones I've reviewed. They are mostly plastic, so I would not overly twist them—although they can be spread a bit to make them looser-fitting on the head if desired. I would compare them to the feel of Bose or Sony headphones. The replaceable ear cups have a cushy memory foam that's quite comfortable.
Mobius comes in two color choices: Audeze calls them Team Blue and Team Copper. Gotta love the gaming metaphor. However, my review version must be Team Non-descript Black, because it's neither Copper or Blue—just black. Bummer.
Now that I've thoroughly enjoyed Mobius headphones for music listening, will they make me rethink gaming? Not a chance.

What I like
The 3D effect is amazing
Sound quality is amazing
They're such fun to use

What needs to be improved
A bit less plastic would be welcome
Expensive—but reasonable for Audeze
Hard case not included

Final Thoughts
I know this review sounds a bit giddy at times, but it's seldom that a piece of tech can end up being so much fun! Even with all of its 3D gimmicks, Audeze's Mobius headphone is one terrific sounding headphone in its own right. But whoever said that great audio had to always sound so serious? 
Price: $399 US
Where to buy: Amazon
Source: The sample for this product was provided by Audeze.