We use affiliate links. If you buy something through the links on this page, we may earn a commission at no cost to you. Learn more.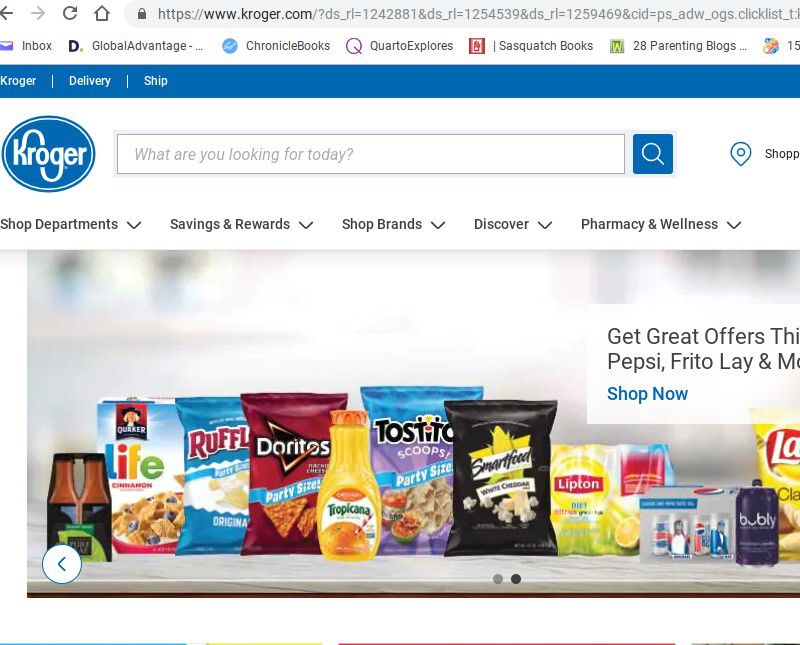 ARTICLE – Kroger Pickup (formerly ClickList®) offers super-convenient grocery shopping and virtual coupon clipping.
If you're a Kroger Rewards member, you can log in to Kroger.com, and by selecting "Start my cart" it will display suggestions based on your recent purchases.
They also have a tab for "My Sale Items" to show you which of your usual go-to's are on sale at the moment.
Plus, whenever you come across an item that's offering current store or manufacturer coupons, you can add the coupon by simply checking a box. For bargain shoppers like myself, it's priceless! I certainly won't miss clipping coupons the old fashioned way and then half the time forgetting to bring them or else taking them with me only to discover they expired yesterday.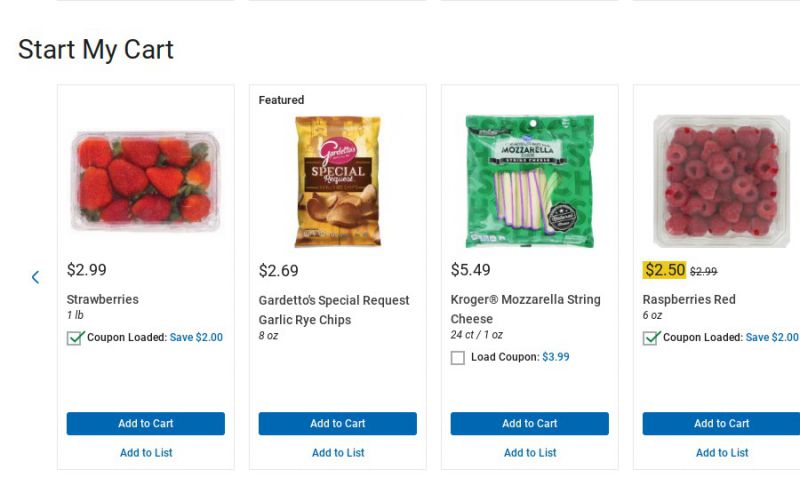 The drawback is, unlike Walmart grocery pickup, for example, Kroger charges $4.99 per shopping trip. However, with online coupons and offers, you can often make up that five bucks pretty quickly. Plus, your first three orders are free, and they'll sometimes send you coupons for free pickup here and there after that.
Similar to other grocery curbside programs I've used, you select a one-hour window to gather your goodies. Also, you can click which items you will accept substitutions for in case they're out of stock (and you can accept or reject those substitutions at pickup time).
When you arrive, there's a designated parking area for drive-up customers. And you simply call the displayed phone number to let them know you've arrived and which parking stall you're in.
The Kroger site offers a few nice bonus features, too.
First, you can add comments. So, for example, I like hard avocados so I can use them later in the week when they ripen. I can let my personal shopper know my whims and wishes, and so far, they've done a good job fulfilling my requests.
Secondly, the site offers suggested recipes, and if you want to try one, you just click "Shop Ingredients" and all the needed items pop up.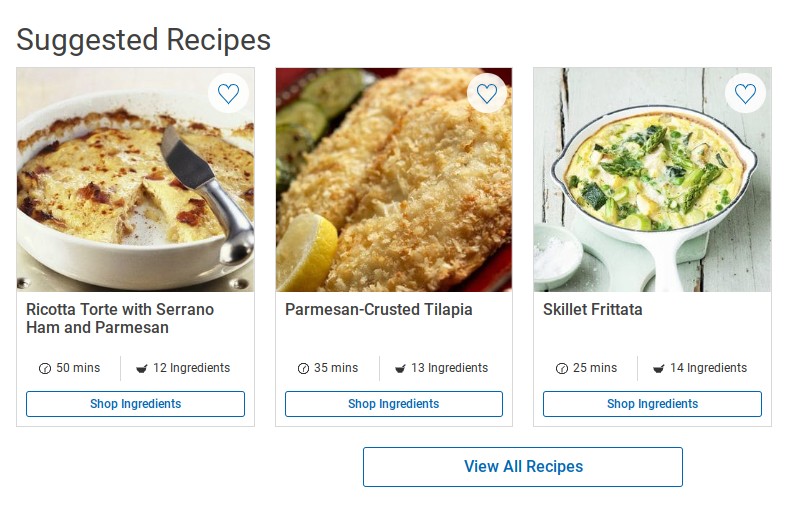 Since we shop at Kroger already, my family has some established Kroger-brand favorites (like their popcorn and string cheese), so this has been a hugely convenient option, especially when we're having a busy week or gathering up supplies for another Friday sleepover. Plus, like all Kroger shopping trips, we earn those nifty fuel points.