We use affiliate links. If you buy something through the links on this page, we may earn a commission at no cost to you. Learn more.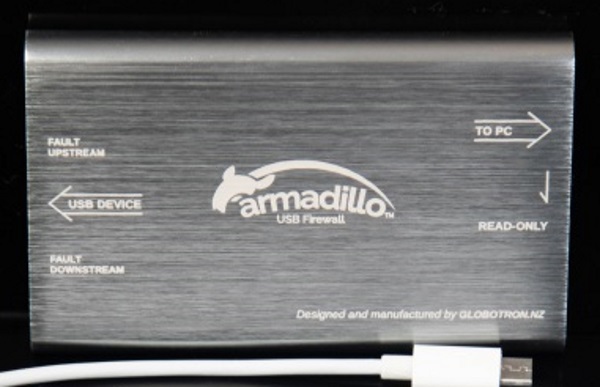 REVIEW – I can remember when floppy drives were the craze and then CDs and DVDs all with increasing capacities and abilities. In recent times, our demand for storage capacity and portability has resulted in USB flash drives and portable hard drives becoming the common use norm for storing and sharing files. I have come across a few people who were in a desperate position because they used someone else's USB drive and accessed a file that was infected with a virus. In other cases, they managed to transfer an infected file from a computer to their USB drive. The result was anywhere from a small and relatively easy to rectify difficulty all the way to having to format their drive and reload their OS. In many cases, they would lose files that they failed to back up. The Armadillo USB Firewall offers protection against this type of disaster and more.
What is it?
The Armadillo USB Firewall is a high-speed USB firewall that connects between any computer and your USB device, isolating malicious firmware and keeping your computer safe. It can be used for flash drives and portable hard drives where its high-speed USB 2.0 hardware enables quick file transfers.
What's in the box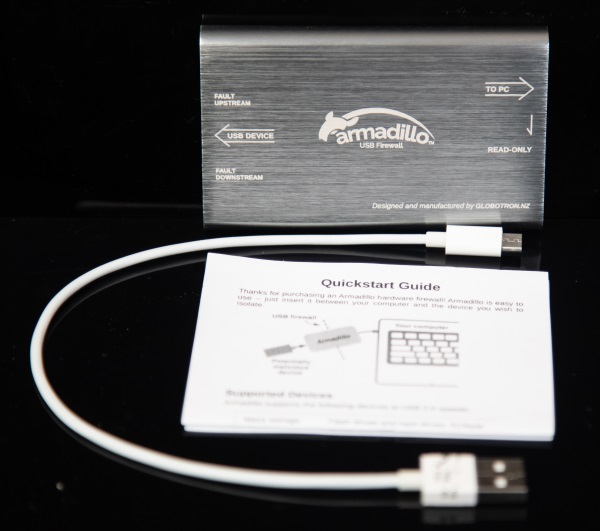 1 x Armadillo USB Firewall
1 x User Manual
1 x Micro USB
Design and features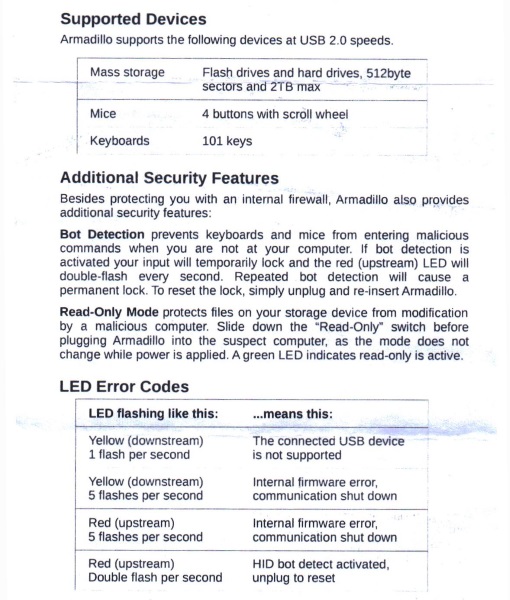 On one side there is a "Read Only' mode switch that allows or restricts the data passage between two-way and one-way writeability and the micro USB jack that allows you to connect to your computer.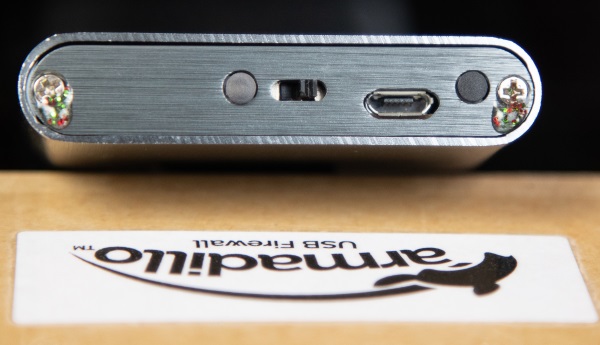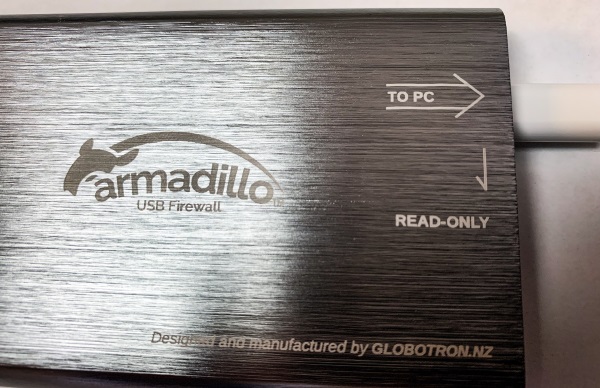 Shown below is the opposite side of the Firewall that has the standard USB port to plug in the portable USB drive.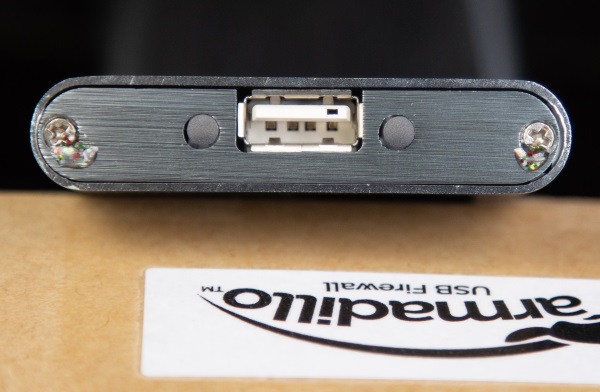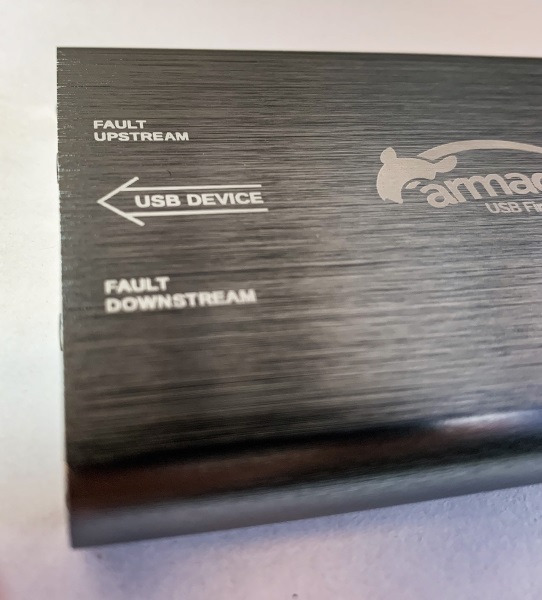 Performance
The Armadillo USB Firewall is pretty much plug-and-play, and its use is quite simple. Place it in between your USB portable drive and your computer and it will protect your computer and your USB drive from malicious software that can harm your computer files. The "read only" switch allows you to prevent any malicious files from being written to your storage device. Engaging or disengaging this switch requires you to unplug the firewall from your computer and then switch the mode and reconnect. It is also important to note that the firewall only supports drives up to 2TB in capacity.
The picture below shows the firewall connected between my 2TB encrypted drive and my laptop.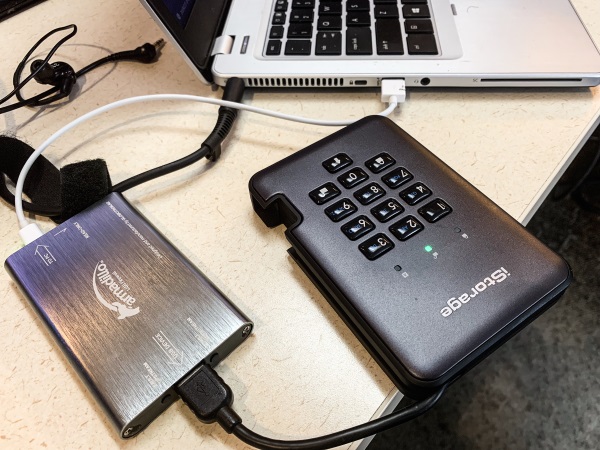 Never miss one of our posts again. Sent MON, WED, and FRI with the latest gadget reviews and news!
What I like
Build quality
Portability
What can be improved
The quality of the "read-only" switch. It feels a bit cheesy.
The firewall should have the ability to switch modes without unplugging and reconnecting each time
The limitation of up to 2TB drives since larger drives are now readily available and commonly used
Final thoughts
If you use USB drives on your computer from various known or unknown sources, this is a useful device to ensure that your computer and your drive are protected from malicious files/software. This is not a device for anyone who uses their own files and never shares drives, but for many of us who do, it is helpful. It is somewhat expensive and could be more efficient. The decision to purchase this firewall device is a personal choice and in my opinion, should be based on how exposed your computer and USB drives are.
Price: $249 NZD = $171.06 US
Where to buy: Globotron website
Sample: The sample for this review was provided by Globotron