We use affiliate links. If you buy something through the links on this page, we may earn a commission at no cost to you. Learn more.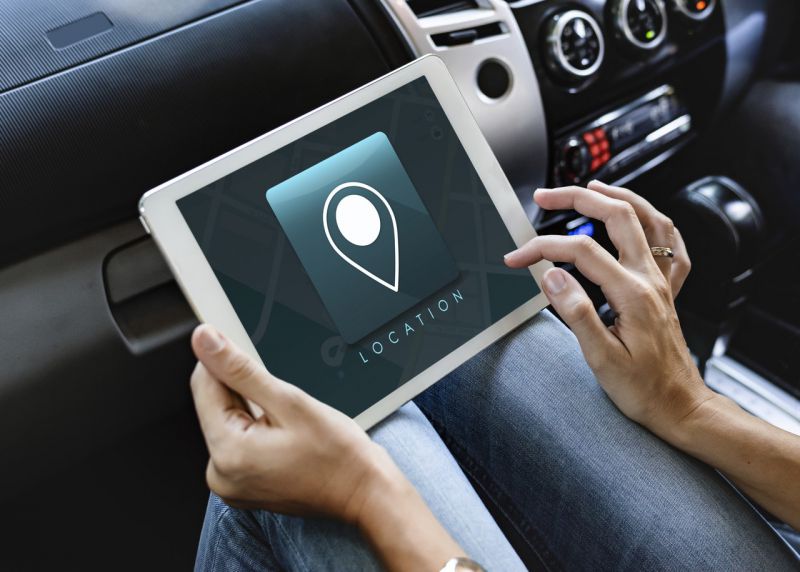 ARTICLE – Gadget lovers everywhere frequently notice the news coverage about the upcoming 5G network and think about the possibilities.
You may have heard about the broad promises associated with it, such as rapid speeds and virtually no latency. But, how could those advantages affect how we use our technology?
1. Plenty of Opportunities to Use 5G Mobile Broadband
Mobile broadband coverage ensures people can connect to the internet while on the go. According to an Ericsson report, there will be 1 billion 5G mobile broadband subscriptions by 2023.
Moreover, the study projects 20 percent of the world's population could access 5G coverage by that year, and there will be an eightfold surge in mobile data traffic over the forecast period.
People could access the internet through mobile devices before 5G, but if the predictions come to pass, a tremendous number of people will have 5G coverage through phones and other devices.
2. Rapid Growth of Internet of Things (IoT) Devices
Maybe you weren't familiar with the Internet of Things a few years ago, but you probably have at least a few IoT devices now. The number you own could substantially rise thanks to the 5G network.
People weighed in to say 5G could be the catalyst for IoT innovation, helping facilitate advancements in industries ranging from health care to automotive.
In case you need an example of how IoT devices are becoming more specific to appeal to niche audiences, consider one of the gadgets on exhibit at the recent Mobile World Congress in Barcelona was an IoT cat litter box.
Plus, 5G should both improve the performance of devices people initially used on the 4G network and let them use new IoT devices the older network couldn't handle.
3. 5G Could Help You Have a Smarter Home
Keeping the above point in mind, expect an increase in 5G-enabled gadgets that help you have a high-tech abode.
Unfortunately, many companies won't provide specifics about what that means yet, but they mention it could be easier for people to connect their smart home gadgets to the network, and there will likely be more home monitoring devices, such as security cameras.
Concerning connections, one aspect that slows down smart home adoption now is that you often need to buy bridges that help connected devices communicate with each other. But, the arrival of 5G could bring connection convenience by allowing people to connect their gadgets directly to the internet without those accessories.
4. New Ways to Connect to the Internet
The prospect of connecting a device to the 5G network as smoothly as signing into a Wi-Fi network undoubtedly appeals to people who want the fewest obstacles for using new technology.
However, hubs aren't obsolete yet. HTC and Sprint teamed up to create a 5G smart home hub that brings 5G access to a person's home and up to 20 smart devices, plus has a built-in Android tablet.
Then, in late 2018, Verizon became the first company to offer what it advertised as 5G internet for early adopters. Critics noted the network doesn't use global industry standards, but it nevertheless gave the first Verizon 5G customer speeds of up to 1.3 gigabits per second.
More recently, D-Link announced a 5G router that makes cable internet unnecessary. It will get internet access from 5G frequencies and deliver the connectivity to all the devices in the home. You'll be able to buy this sometime in 2019, but there's no word on pricing yet.
5. You May Interact With Holograms to Shop for or Troubleshoot Gadgets
Numerous companies are hard at work on holograms that look incredibly lifelike. Representatives from those enterprises say the 5G network facilitates what their technology could do.
For example, you might interact with a hologram when figuring out what kind of 5G smartphone you want to order or communicate with a holographic customer service agent if a device you own doesn't work correctly.
It's already possible to schedule a remote visit with a repair technician if your washing machine breaks down or arrange for a telemedicine visit with your doctor. 5G should enhance these respective technologies, such as high-quality video, but it also opens possibilities for interacting with a hologram in real time.
In late 2018, an international holographic telephone call occurred between people in Ireland and Germany. That test allowed a question-and-answer session to take place between the two parties. So, it's not difficult to imagine a future where people might do the same as they learn about which 5G gadgets work best for them.
Exciting Possibilities for Gadget Enthusiasts
This list only scratches the surface to reveal how 5G will change gadget use. But, it gives people lots of things to feel eager about soon.
Image by Rawpixel