We use affiliate links. If you buy something through the links on this page, we may earn a commission at no cost to you. Learn more.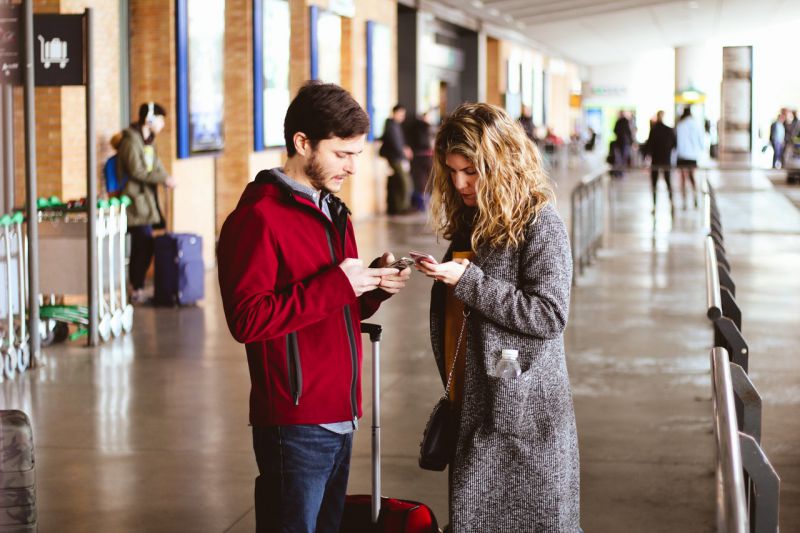 ARTICLE – The information age has opened new avenues when it comes to travel. You can choose to stay in someone's home in a foreign country to fully immerse yourself in the culture, or book an inclusive resort vacation, with a few keystrokes from your smartphone or laptop.
There are so many travel apps out there it can be hard to choose the right one, so we're here to help. We've gathered a list of apps you're probably missing out on.
For the sake of this piece, we're going to focus on lesser-known apps, so you won't see Priceline, Travelocity or Airbnb on this list.
When you're planning a vacation, whether you're heading across the county or around the globe, you probably have dozens of emails to sift through.
You've got booking confirmations, hotel and flight information, not to mention any dinners, tours or activities you may book in advance. Even in a clean inbox, it's easy to lose a vital piece of information, or accidentally delete it.
Tripit is a free app that links to your email and collates all that information in one simple, user-friendly program. It picks through your email to find the relevant information and pulls it together for you in one place. Never lose a digital hotel reservation or boarding pass again.
Just about everybody loves to travel, but far fewer of us enjoy packing before we do! If spring weather rolls around and you're ready to "spring" out your front door, pause for a beat and ask yourself: do I have everything I need? In three hours' time, will I be wishing for my neck pillow on the flight — or thinking about looping back home to grab my travel-sized Waterpik? If you want to take the guesswork out of packing for your next getaway, consider enlisting PackPoint.
PackPoint is a free app for iOS and Android that brings some intelligence to the process of packing.
All you have to do is input your destination, length of stay, and a couple of other details, and the app generates a surprisingly inclusive packing checklist for you. After the list is complete, you can add or subtract items as needed.
There's nothing worse than showing up for a hotel reservation, only to find the facility is overbooked and you have nowhere to stay. It can put a damper on even the best vacation. HotelTonight takes all the hassle out of finding a last-minute hotel room when you're far from home. Enter your destination and dates of your stay, and the app does the rest.
There is a web version of HotelTonight too, but if you're on the road, download the app, and you'll have all the local hotels and the best deals right at your fingertips.
Most people manage to squeak by with the stock weather app on their tablet or smartphone. But whether you travel regularly or you're proudly sedentary, Dark Sky is a great ally to have on hand. The Dark Sky API is built on open-source code and serves as the foundation for other weather apps and services.
More importantly, its feature set won't leave you wanting. For travelers, the ability to save multiple destinations is handy for planning your next jaunt around potential foul weather.
Dark Sky's marquee feature is probably its "hyper-local" forecasting and down-to-the-minute push notifications for precipitation and other weather events. Wherever life takes you, grab a companion who can tip you off about what the sky has in store for you.
Once you get off the plane at your destination, getting from point A to point B can be challenging. The bus and train schedules are probably in a different language, and figuring out which bus to get on, or which subway you need to ride to get to your hotel, can be a nightmare.
Rome2Rio does all the hard work for you. It has databases of bus, train, driving and ferry schedules, instructions on how to ride and tools to help you map your way to your destination.
You can plan your whole trip itinerary in the app, and follow it to help you make it where you're going safely. It will even tell you how long your trip will take, and the approximate cost!
Walking tours are an incredible way to experience a city from the ground, but they can be expensive, and you might find yourself left behind if you prefer a stroll, but your tour guide is into power-walking. Instead of booking a tour, download Detour.
This app provides immersive self-guided walking tours, and all you need is your phone and a pair of earbuds.
Audio giant Bose bought Detour in 2018, which means the app may soon be coming to Bose's AR glasses, which would take these walking tours to a whole new level.
Go off the Beaten Path
While mainstream apps like Priceline and Travelocity can be useful tools, they're not your only option when it comes to travel apps.
These hidden gems might help you find an affordable flight, a last-minute hotel or a new hole-in-the-wall restaurant you never knew you needed in your life.
Image via Roman Carey