The Gadgeteer is supported by readers like you! If you buy something through links on our site, we may earn an affiliate commission at no cost to you. Thank you! Learn more.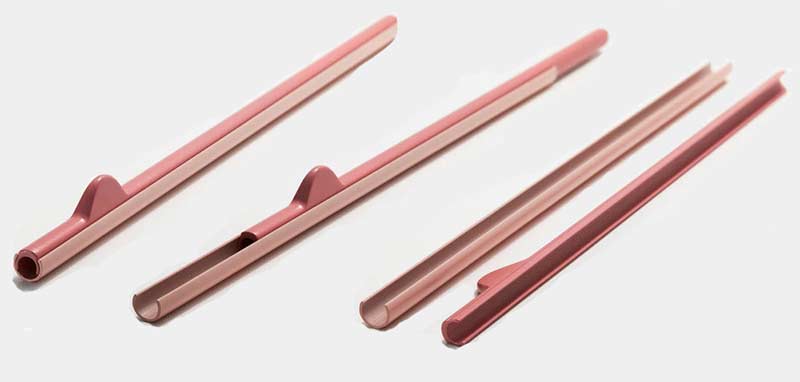 CROWDFUNDED – We keep hearing about how many plastic straws are ending up in the trash and then in our landfills and waterways. But switching to a reusable straw can be too much trouble to stick with it due to the way you have to clean them.
Do you remember the Final Straw that I reviewed last year? I liked the idea but cleaning it was a big pain in the butt. That's where the Rain Straw comes in. The Rain Straw is a Kickstarter campaign that launched today and has already blasted past its funding goal.
What is it?
The Rain Straw is a BPA free reusable straw that comes in a variety of colors and slides apart for easy cleaning. It's from the same people who brought you Snap Rays, so they have a track record for successfully bringing products to market.
Why do I like it?
Other reusable straws like the Final Straw use tiny brushes or squeegees to clean them and you just never know if you removed all the gunk. There are no worries when cleaning the Rain Straw because you can see everything.
Where can I find more info?
The Rain Straw campaign ends on 4/5/19 and they have already met their goal of $12,000 in just a couple hours! You can pre-order a Rain Straw starting at $10 for a pack of 5 straws. After the Rain Straw campaign ends, rewards are estimated to start shipping in July 2019. Visit their Kickstarter page for all the details.