We use affiliate links. If you buy something through the links on this page, we may earn a commission at no cost to you. Learn more.

NEWS – My 10-year-old is in the market for braces (gulp!). However, at his last dentist appointment, they cautioned that he needs to improve his brushing habits. Otherwise, a mouth full of metal might also mean a mouthful of cavities.
That's where the Fairywell electric toothbrush (FW 2209 black) comes in.
My son currently uses a kids' $5 battery-powered model, but it's awkward and cumbersome. Clearly, he's having trouble reaching those back molars. And he's definitely not brushing long enough.
Our dentist recommended a spinning brush head and timer, and this checks both boxes. In fact, there's a vibration every 30 seconds, to time how long you brush each quadrant, and it turns off completely at the 2-minute mark.
Though it's not specifically marketed for children, the Fairywell's small brush head would certainly fit tweens and teens.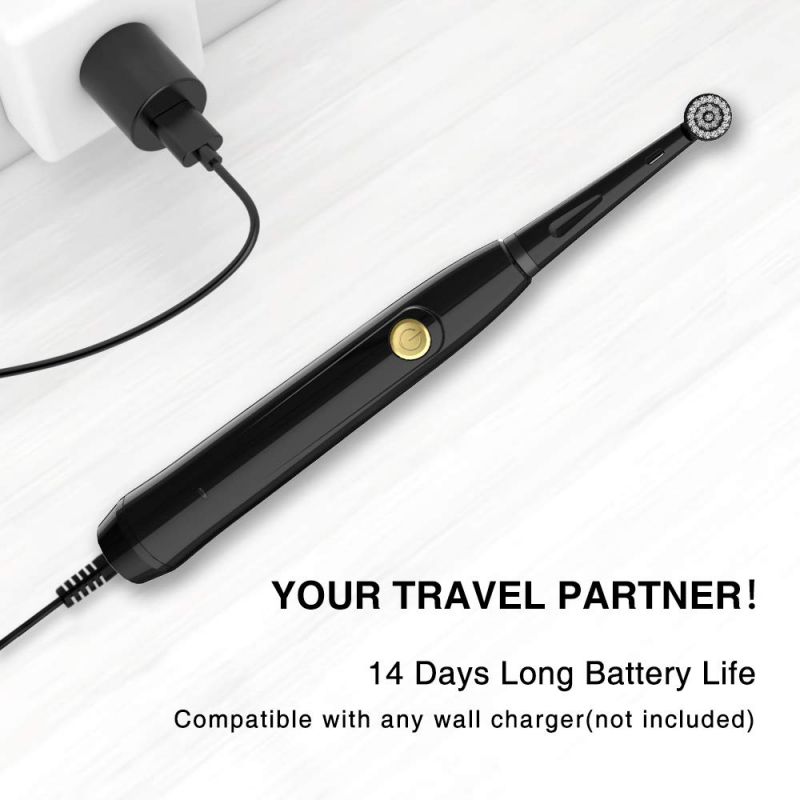 We travel a lot, so the 14-day battery life and simple USB charger are appealing (wall plug is not included).
It's 14.1 ounces, take two AAA batteries (included) and has three cleaning strengths (clean, sensitive and massage).
Plus, with the black handle, it distinguishes itself from my older son's more popular brand of electric toothbrush. And as a little brother, it's always a plus to get something different, distinguishing and all your own. Even if it is a toothbrush.
Find the Fairywell electric toothbrush (FW 2209 black) on Amazon for $21.99, including two brush heads.