We use affiliate links. If you buy something through the links on this page, we may earn a commission at no cost to you. Learn more.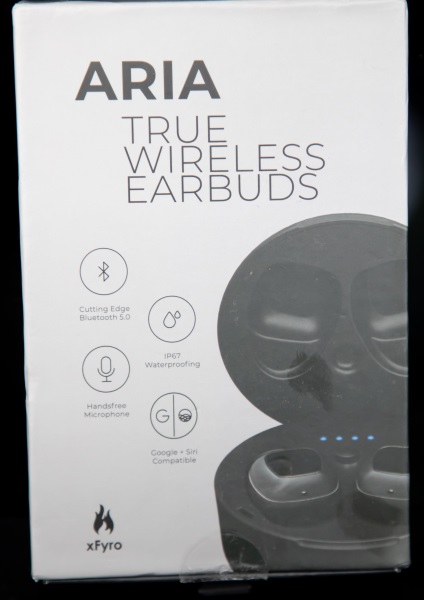 Review – xFryo Aria true wireless earbuds, "come on down!!". You are the next contestant in the battle to determine which are the best earbuds for me. Let's spin the Test and Review wheel and see what we land on!!
What is it?
The xFryo Aria Bluetooth Wireless Earbuds are small and lightweight and are designed for listening to music and conducting phone calls. As with most earbuds, they should be compatible with most Bluetooth equipped mobile devices.
What's in the box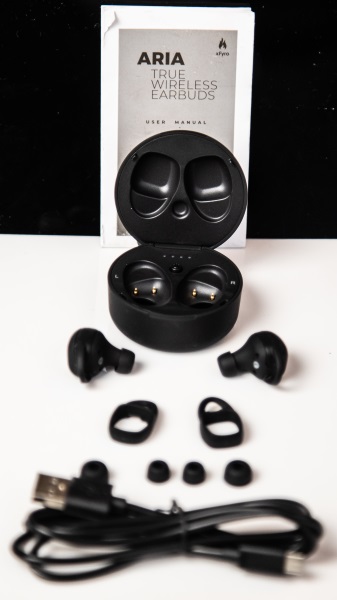 1 x xFryo Aria Earbuds
1 x Micro USB Cable
3 x Pairs of Ear Tips
2 x Pairs of Wing Tips
1 x User Guide
1 x Charging Case
Design and features
Specifications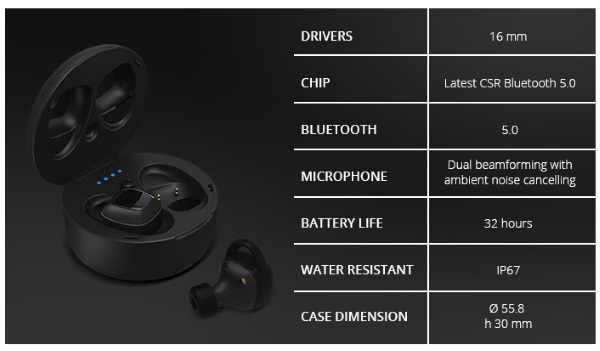 Features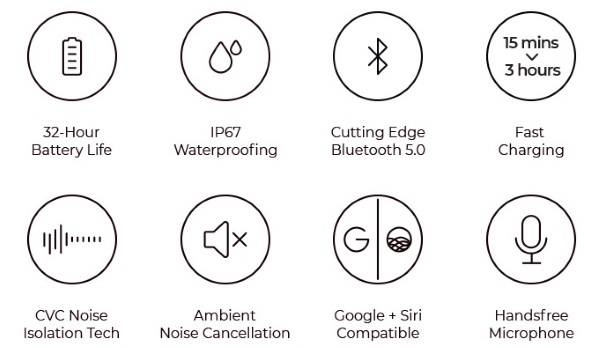 Universal Ergonomic Fit
Auto Pairing
Hands-Free Controls
Voice-Audio Sync
Stereo Phone Calls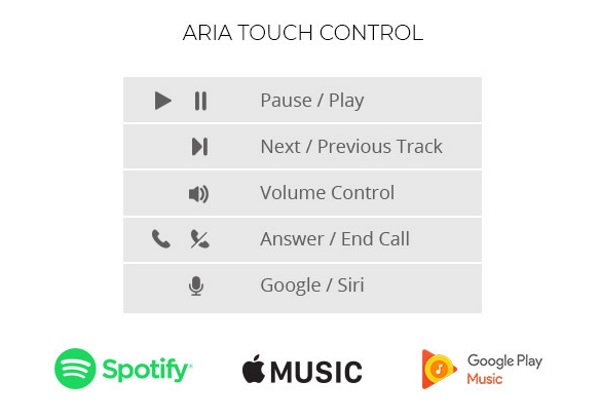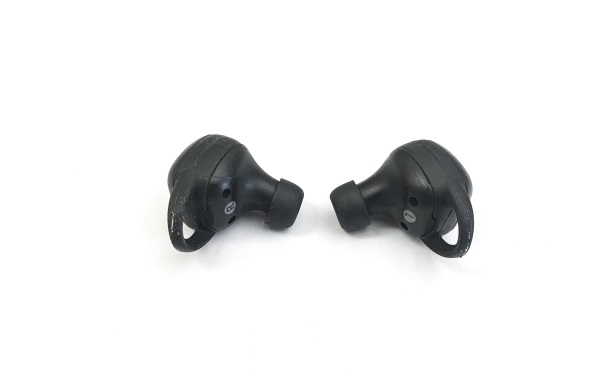 There is a one-touch button on the surface of each earbud.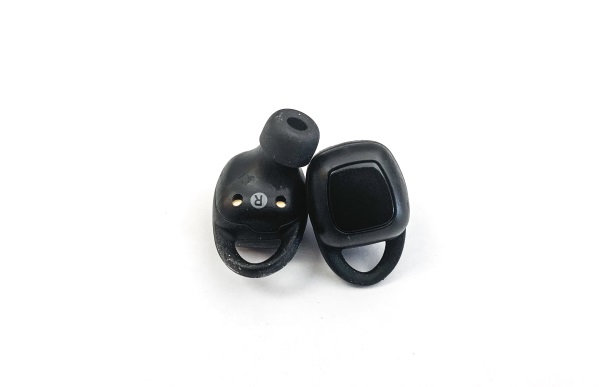 The charging case has the usual design of charging slots for the earbuds, which stay in place magnetically. This case has an on/off switch inside that allows you to control the earbuds charging. There are also 4 blue LEDs that indicate the level of charge.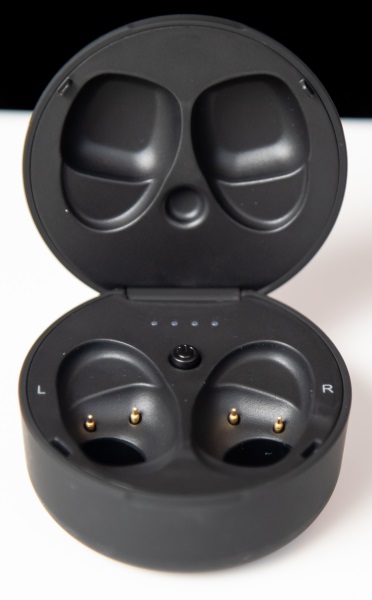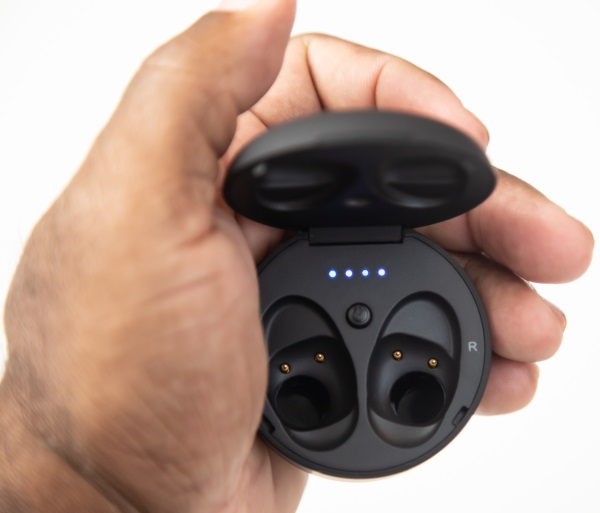 The illustration below shows the size of the earbuds and charging case.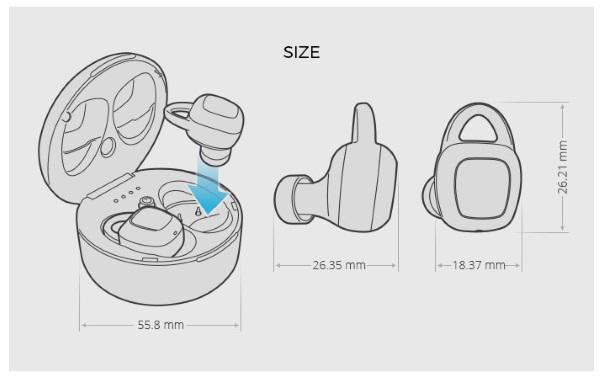 On the back of the charging case, there is the micro USB charging port.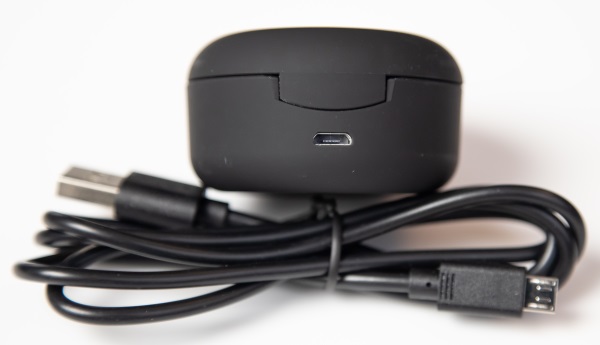 Performance
After I fully charged the earbuds and I took them out of the charging case, they automatically powered on and synced with each other. They immediately showed up in the Bluetooth device list on my smartphone. Pairing was quick and easy. The specifications for these earbuds boast a long charge time, and that holds true when compared to other earbuds that I have tested. Each full charge of the earbuds lasts a bit longer than 8 hours and the charging case provides approximately 4 charges for a total of approximately 32 plus hours. This is quite impressive.
The next question that I wanted to answer was about their waterproof capabilities. This is also a big part of their promotion, and I was willing to try them and confirm for sure. As you can see below, I tried them in a nice cognac glass of water, and I can confirm that after leaving them in the water for about 10 minutes, I was able to take them out and put them right into my ears and listen to music with no issues.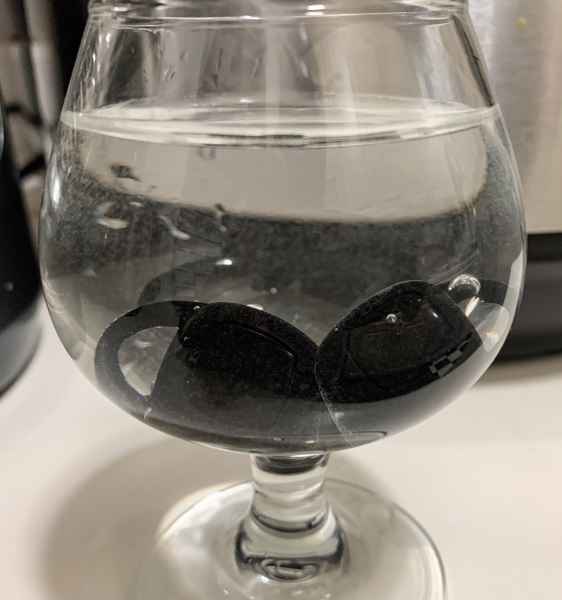 As I do with all earbud testing, I listen to several genres including Contemporary Jazz, Easy Listening, The Classics, Gospel, etc., and like the previous model of xFryo earbuds that I tested, I enjoyed the sound across all of the genres. The sound is quite good and well balanced for the lows, mids, and highs. There was also no real discernable distortion in any frequency range, and like the previous model, there is a built-in volume limiter to add to the quality of the listening experience.
However, unlike the previous model, (xFryo S2), when I tested these on phone call functions the experience was not good. I could hear the other party but they said that the sound from me was muffled and very unclear. I had to raise my voice quite a bit for them to hear. It is important to note that these earbuds have a somewhat square shape and while they fit securely in my ears, they become very uncomfortable after about 20 minutes and I have to take them out for a while before using them again. I am not sure if in this case if the shape and fit have anything to do with the call quality issue.
What I like
The build quality
The sound reproduction
The amazing charge retention
The waterproof feature
What can be improved
For me, the shape so that it contours more to the curvature of ears and is, therefore, more comfortable
Final thoughts
These xFryo earbuds fit securely in my ears and work well when exercising. They also sound quite good, but because of the somewhat square design they hurt my ears, and after about 20 minutes I have to take them out. This issue makes it hard for me to fully recommend them because the shape of our ears is another individual characteristic and others may not have this issue. They hold an amazing charge and are definitely waterproof. Since I have personal issues with this model of earbuds, and since I do not want to be unfair, I will not include them in the overall ranking with the others in my contest.
Price: $109
Where to buy: xFryo.com shipping due this month (March 2019)
Source: The sample for this review was provided by xFryo